Cinco De Mayo
Happy Cinco De Mayo! While most of the world is out with a Sombrero on their head and a margarita in their hand, I will be in the gym!
Ya see, yesterday I wasn't able to workout, unfortunately I was having my sick issues again (I know I'm always sick- no worries it won't kill me), so today I will be hitting it hard and doubling up again! Sometimes I feel like when this happens I disappoint you guys, but I need to take care of myself 🙂
I started my morning with coffee followed by more coffee in the form of a fluff. This is a frappuccino fluff! Recipe to come tomorrow 🙂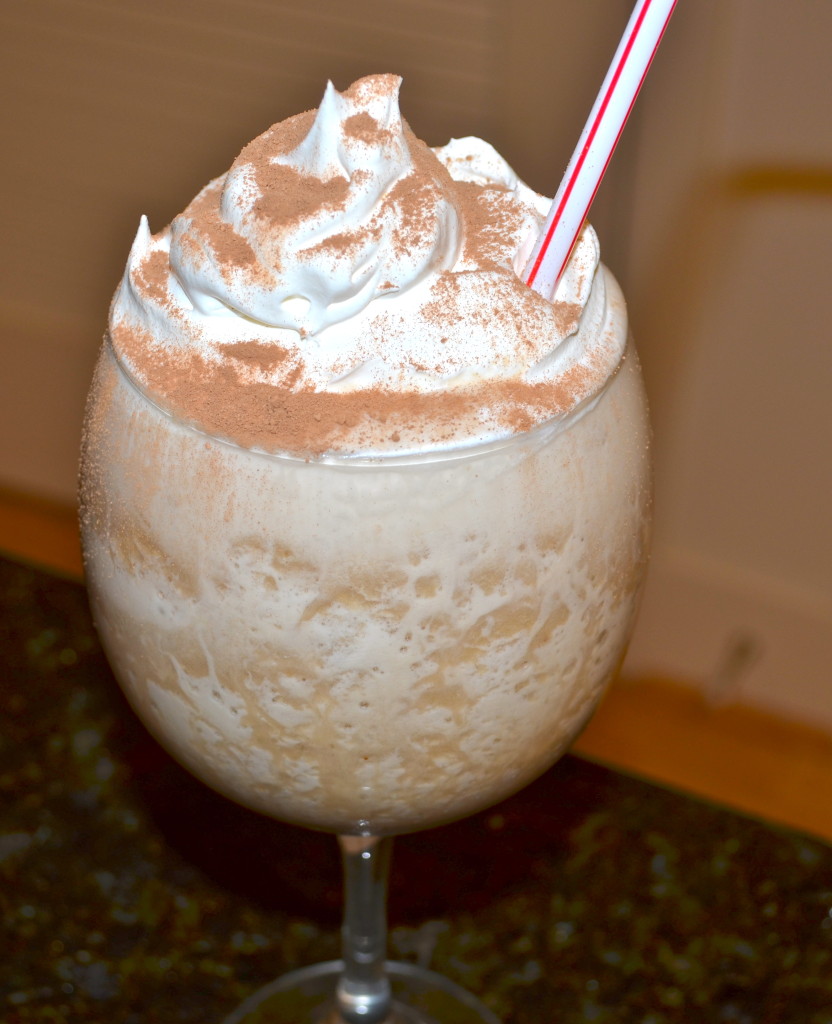 I headed to MOM's Organic Market after my fluff to buy a few new products. Well a few turned into A LOT. I always do this! Here are a few new items I bought
Look at the inside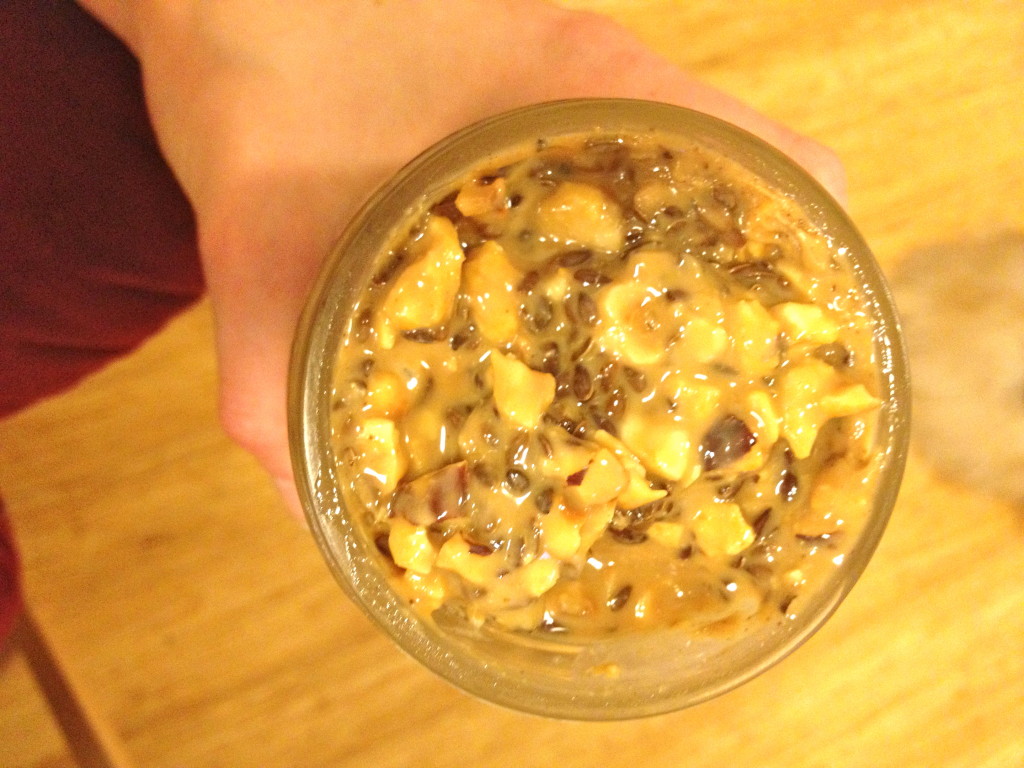 The above is PERFECT for peanut butter lovers that cannot control their peanut butter intake. It's impossible to overload on this stuff because it takes so darn long to eat it! Have you ever given a dog peanut butter then laughed watching them eat it? That's what it's like. I felt like Phoebe 🙂
I also bought this chocolate quinoa bar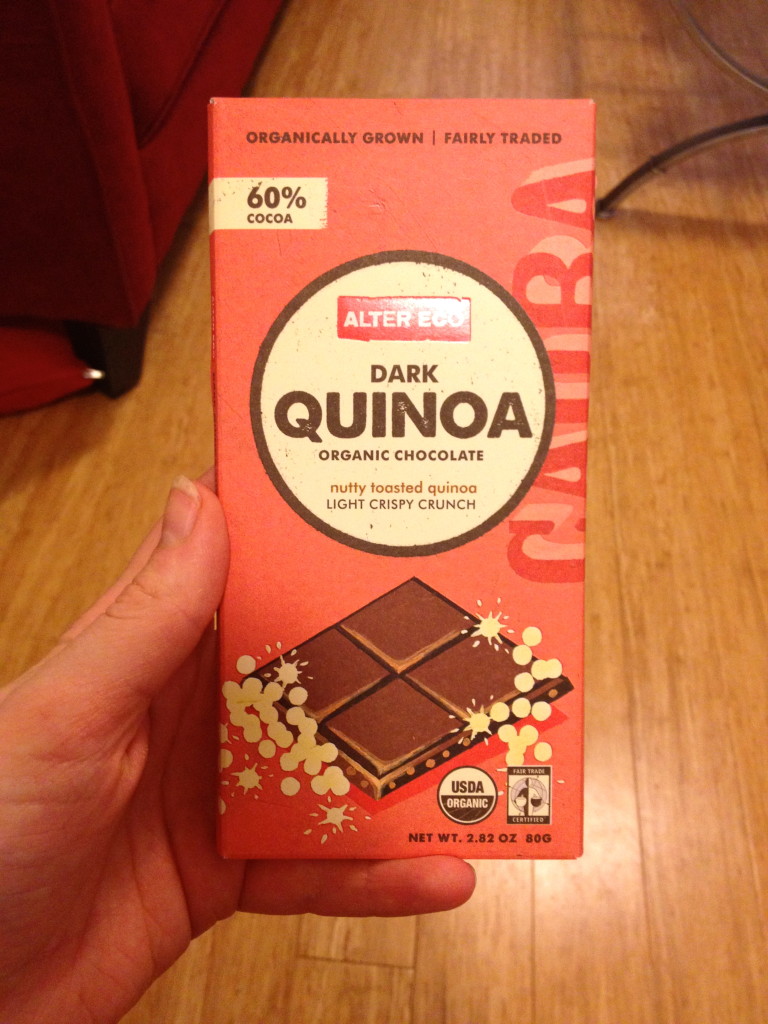 Don't let it fool you, this is absolutely amazing chocolate. If you are a dark chocolate fan this is the bar for you. It satisfies that sweet tooth for sure. The quinoa gives it a Nestles Crunch taste to the bar! I loved it. 2 squares are 88 calories and 6 grams of fat. Perfect for cravings.
I also bought this bar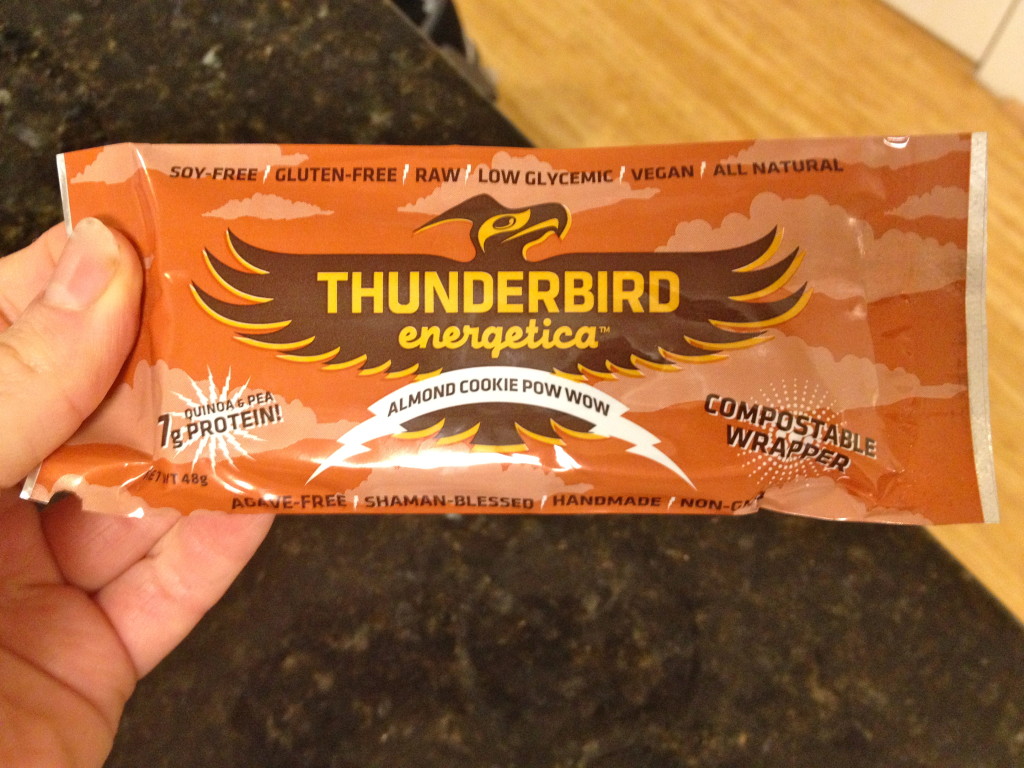 I took one bite and spit it out. It was terrible. I was a little mad I spent almost 2 bucks on this and couldn't eat it. I tried giving some to Phoebs, she wouldn't touch it.
We then headed to G-Mama and Pop Pops and I was just a lazy woman, napping on the couch. I needed it though. Sleep is always good when you aren't feeling well.
When we went home, I made a new recipe for Cinco De Mayo! Healthier Guacamole 
Regular guacamole can be really high in fat and calories. Mine is only 52.5 calories and 3.49 grams of fat per serving! And I give you guys a big serving! 1/4 cup in comparison to 2 Tablespoons which most recipes do. Really who eats 2 Tablespoons? I put that on 2 chips.
I ate it on top of my tilapia for dinner. I also had a half of an acorn squash that my dad smoked for me. I sprinkled cinnamon on top.
At the store I bought blackberries, I planned on having a few after dinner and well that turned into the whole thing being gone. They were super sweet.
I ended my night with a cookie dough casein shake, some Friends episodes, and a booked conference!
I'm so excited to tell you guys I will be attending the FitBloggin 2013 Conference in Portland, Oregon. It actually takes place on my birthday, June 27th. What a great birthday! It's a 4 day event and all of my favorite fitness bloggers are attending. I'm going to learn all I need to know about successful blogging, meet some great people, and take part in great workouts and workshops! It's going to be a blast. My parents will be watching Miss Buffay. I know they will take fabulous care of her, but I can't help but worry because she cries every time I leave the room. Actually as I type this she is crying because I stopped petting her. Spoiled Rotten…
All that's left to do is book my flight! Hotel and Conference booked. I already checked with my boss and she gave me that Thursday off and told me to enjoy. She's the best 🙂
No turning back. Oh and picking out cute conference workout clothes is a MUST. Wondering which of my outfits I should wear?
Double Workout coming my way soon! Gotta hit it 🙂
XOXO With a Cherry On Top,
-Minnie