Clean Eats Latte
My favorite part of the morning is my coffee! I previously would only drink it with two Splenda, but then I became a fan of lattes and creamers at home.
Since I am clean eating for the next 30 days, creamers are not allowed. So I needed to come up with a new delicious way to drink it. Plus, Starbucks is just not happening right now with my bank account. I'd love to go and get a venti green tea, but you have to pinch pennies where you can! Going back to work today represents a future Starbucks drink in my hand soon.
This recipe is so simple, all you need is an immersion blender! Or I suppose if you have one of those fancy machines you can use that too, but I don't.
For this recipe you will need:
-1 cup of coffee brewed to your liking
-1 cup of unsweetened vanilla almond milk
-1 tsp of cocoa powder
-an immersion blender
Start by brewing your coffee! I do drink Starbucks at home to satisfy the craving. Plus it's the best
Next heat up 1 cup of almond milk in a pan on medium heat
Once your almond milk is warm, take the immersion blender to the bottom of the pot and turn it on. Watch out for splashing! You will start to see the milk foam up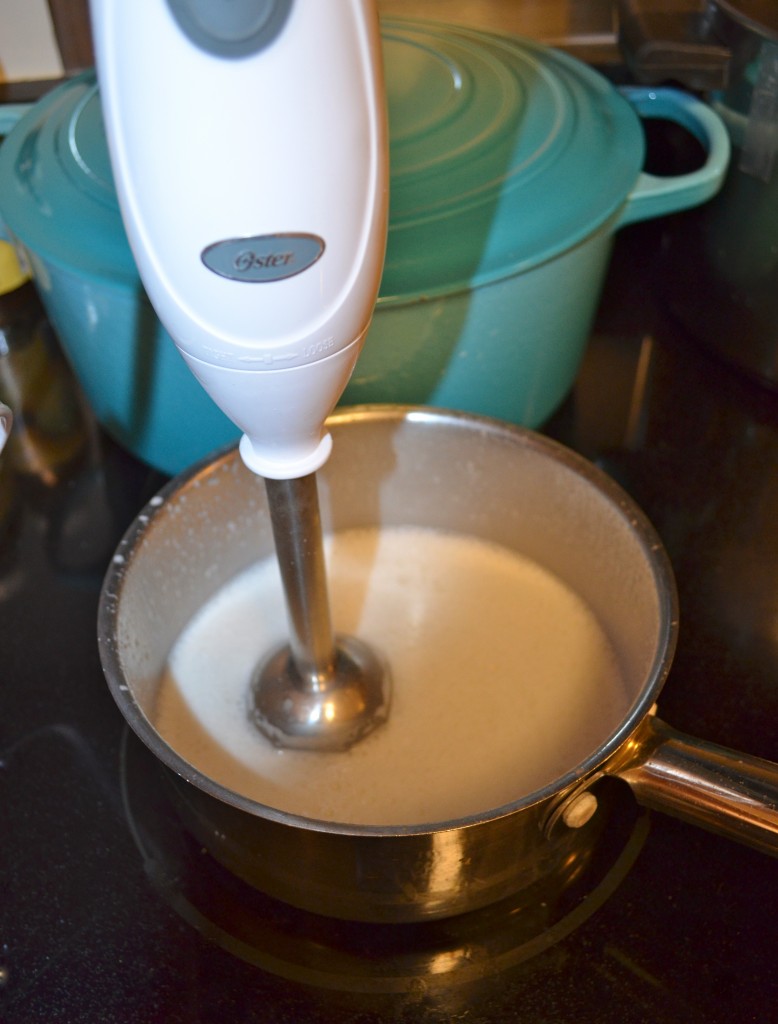 Next pour your pot of coffee
And spoon the foamed milk on top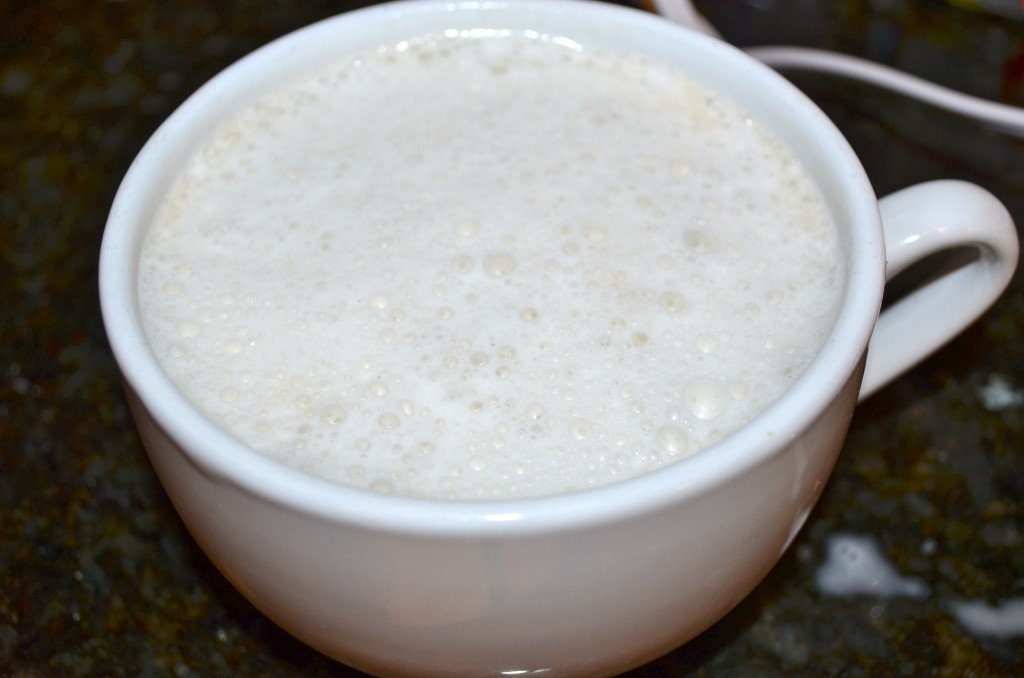 Sprinkle with cocoa powder and you have a great little latte! (If you need it sweet, add 1 packet of stevia to keep it clean)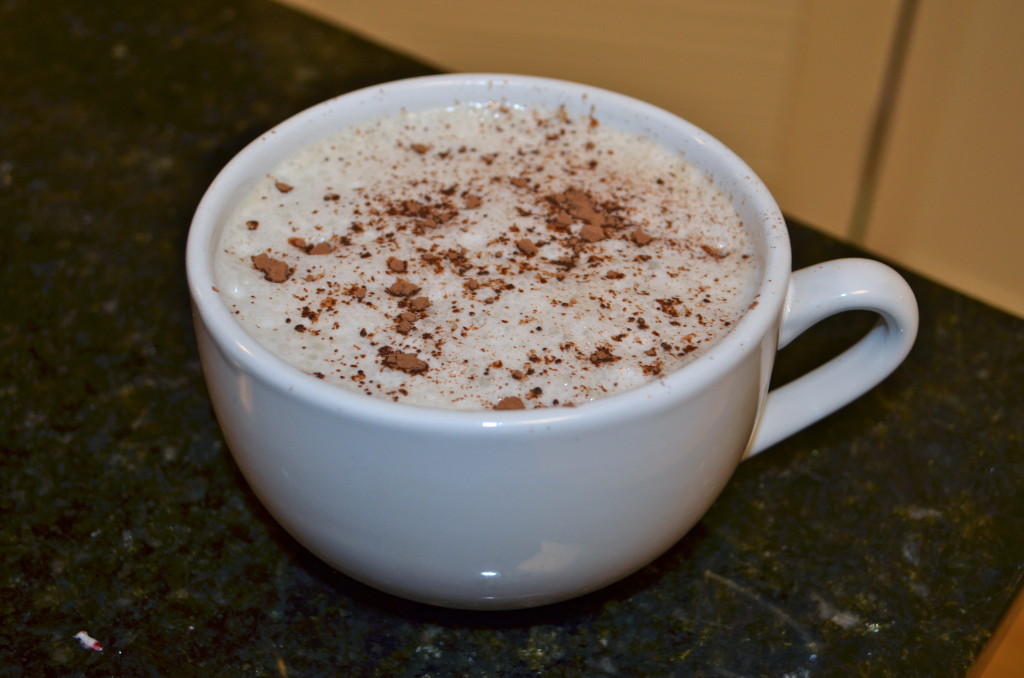 Morning coffee and blogs!
Thank goodness for almond milk 😉
Happy drinking…
XOXO With a Cherry On Top,
-Minnie