Counting on One Hand- 4 Days Out
Oh my gosh, I can't believe it's almost time. 4 days away from my competition! Today is Tuesday, I'm not at work, yippee 😀 Although I feel for my fellow PA's, because it absolutely stinks when we have one man down! I finished my last work day yesterday afternoon (no more work day workouts!) and I do not go back until next Tuesday.
Looking oh so official on morning rounds, but thinking "I wonder if Walgreens has that shade of foundation I need, how will I look with stage makeup? will my hair stay that day? how dark am I going to be? What exercises are today? What padding should I put in my suit? I have to pee…"  *OH THE RANDOM THOUGHTS OF A BIKINI COMPETITOR!*
But anyway, this week is all about getting together my best package. Right now I'm carb depleting, and I thought I would be super grouchy and tired, but it's the exact opposite. I have tons of energy (okay so maybe I typed this earlier in the day… the end of the blog I finished at night and well…Zzzzz), I'm happy, I'm excited, and for the first time I feel ready to hit the stage . I've been sleeping at least 6 hours a night on work days, and 7-8 on non work days, so I think rest has definitely helped.
On Sunday I completed my last leg workout before the competition and my last session of longer cardio. Felt amazing. I ended up doing a lot of quads and hamstrings, and for heavy sets I did 10-12 reps of each exercise for 2 sets. For lighter exercises I would do 10-12 reps, 3 sets.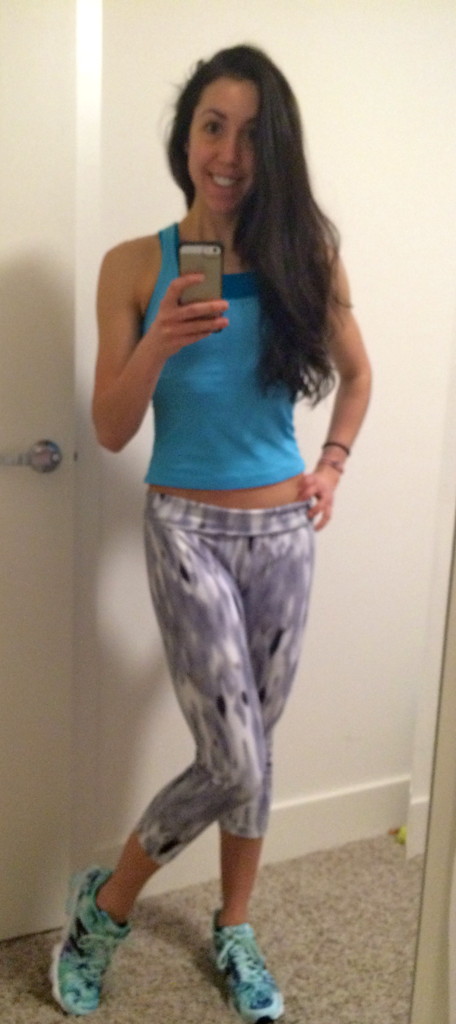 For the rest of the week my workouts are light. 20 minutes of cardio tops (wow that's it?), some arm workouts, chest, low back, and abs. Plenty of water too. As I type this my jug is sitting next to me. I find it easier to keep track of my water intake with the huge jug.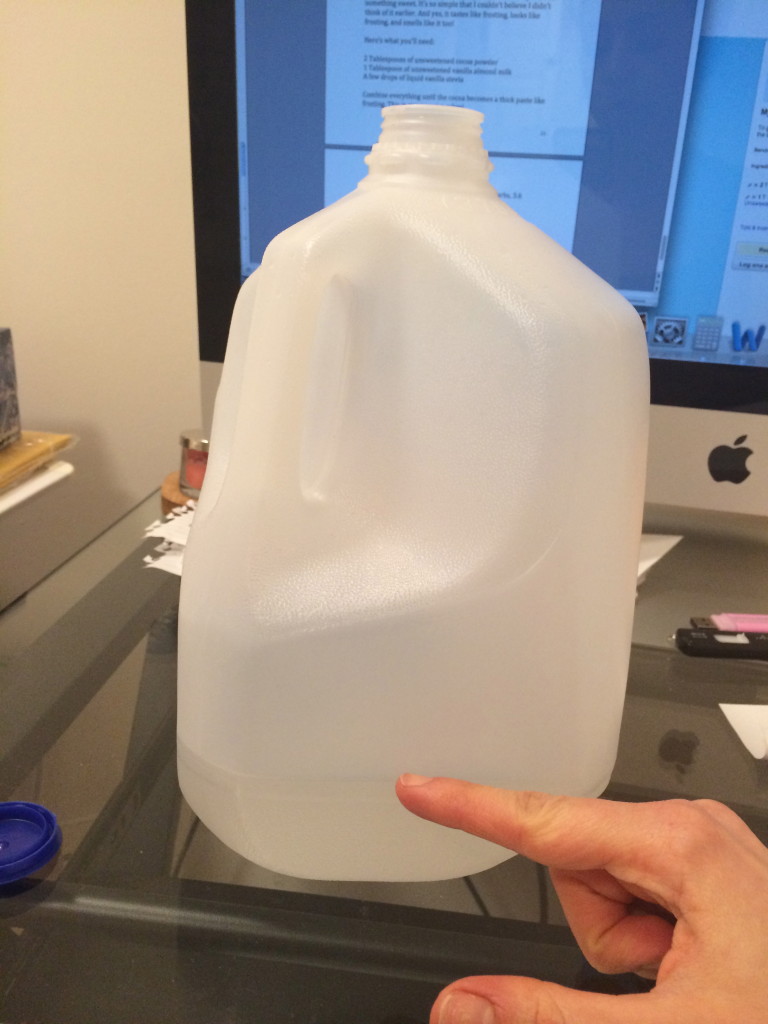 For those interested in why I'm taking off this whole week of work here's all I have to do! (well some of it)
Meal preps for eating every 2 hours
3 more gym sessions with at least an hour of posing each day
More posing on Friday!
Exfoliate like CRAZY. Does anyone have those mits? THEY HURT!
Shopping for last minute things- makeup to match tan, silk robe, food for day of competition, etc.
Makeup trial run
Grocery shopping for fresh veggies mid week
Waxing… yeah that should be fun
Prepare my music for my stage walk
Polygraph test
Competitor check ins
Manicure and Pedicure
Make jam (jam and jelly you eat before the show on a rice cake. The sugar goes straight to your muscles and pumps you) and gather together post show treats
Spray tan (I'm going to be dark brown… warning!)
Pack a suitcase full of all competition day things. It's a HUGE list
SLEEP!
So the list is nothing stressful of course. This week is supposed to be chill and fun! Just all the little things that need to be done before show day 🙂 I am so happy I took the week off to enjoy it.
Yesterday I was feeling great in the morning, and by afternoon I started to crash. Low carb is NO JOKE! As a final thank you to my co-workers I made these peanut butter bars!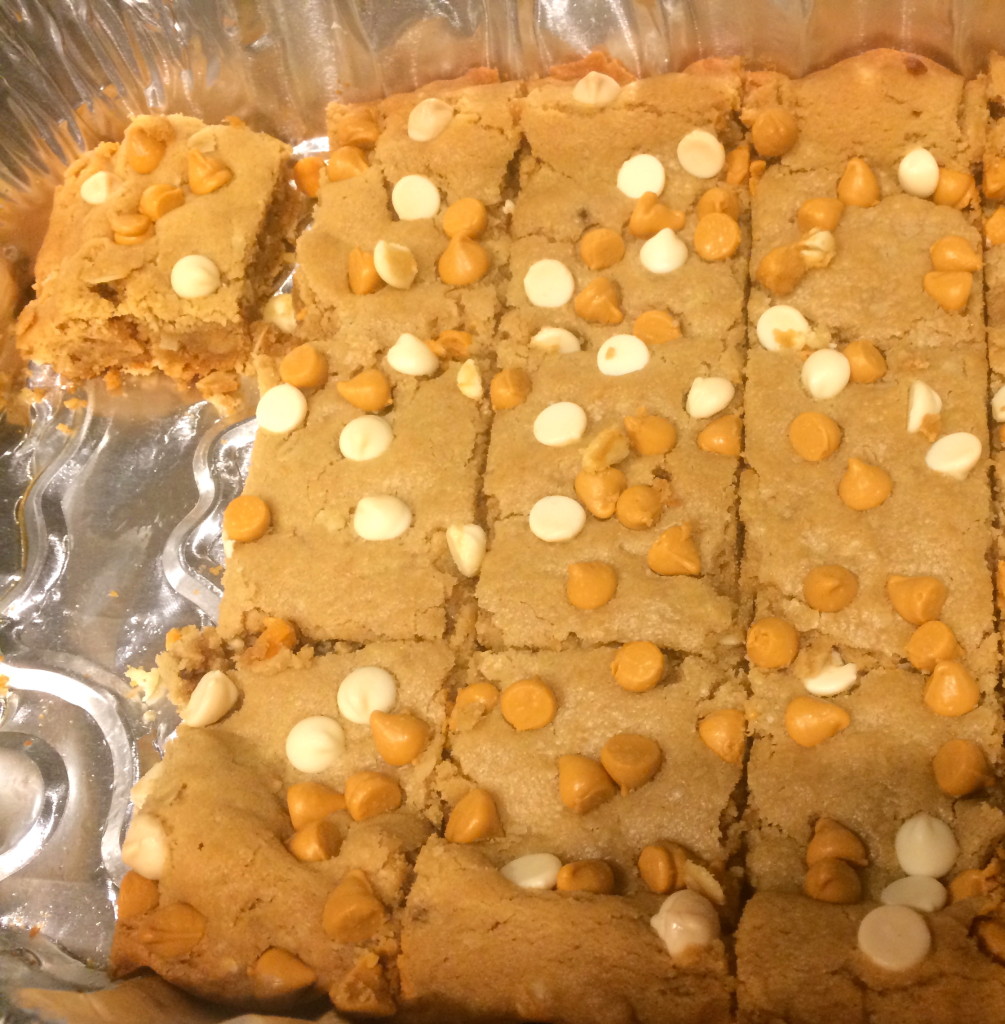 They have white chocolate chips and butterscotch chips, topped with peanut butter frosting. Made from scratch with love 🙂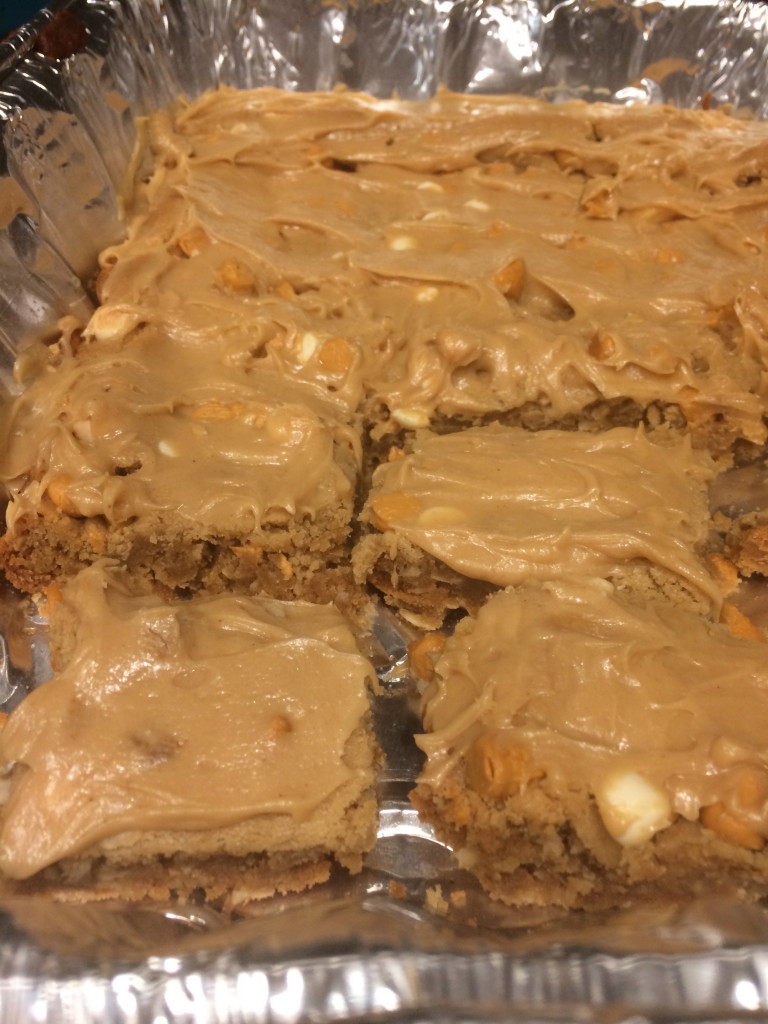 Actually the recipe is Trisha Yearwoods, you can find it HERE if you're interested. I could not taste test them, but the PA's approved. Plus they smelled INCREDIBLE. Everyone was pretty impressed with my will power of not even sneaking a taste, but hey I didn't work this hard for nothing.
And at home? Well I initially crashed, but once I ate something and got a little energy I was back up and meal prepping again. And turns out Miss Buffay LOVES avocado. I accidentally dropped some and she scooped it up. My girl can be quite picky, but I guess everyone loves avocado, especially when they are ripe and perfect. *and before anyone freaks I did research on avocados and it's more harmful to other animals, not pups, the percentage of harm is very low and if anything just a bit of tummy upset, but Phoebe is fine!*
4 days to go…
XOXO With a Cherry On Top,
-Minnie