Disoriented Lady
TGIF! Woooohoooooooo! Sorry not grammatically correct, but it was needed.
Coming back to work and being sick is always super difficult. I really had to push through this week. Yesterday was absolutely nothing special. It was work, I did my time, and then I went home.
Yep, home. No biceps, sorry! I needed the rest day, body just wasn't having it. I really had one of those HUNGRY days though. Where I thought about food all day long and was planning my next snack. When I had walked into work my stomach was already growling, so I knew i was in for it.
At home I took a long nap and it was very necessary. I woke up around 7pm and was obviously very disoriented because I literally jumped out of my bed and started throwing on clothes. I thought it was 7 am and I was late for work. It took me a good 5 minutes to realize where I was, and that I had already gone to work for the day and it was the weekend. This happens to me a lot. It's why I do not nap. Even on weekend mornings this sometimes happens to me.
So unfortunately I don't have any pictures from the day, I just felt terrible. In fact I'm typing this on this Friday morning and still feel awful. My life needs to pull together ASAP because I have too much to do!
I realize this blog was a major fail, but the next two days will be great, promise.
BECAUSE…. Phoebe turns 1 year old tomorrow! Yes, we are having a party. Yes, I am baking a cake. And yes, I cannot believe she is not really a puppy anymore. My baby has grown up so darn fast! Big Phoebe feature coming 😀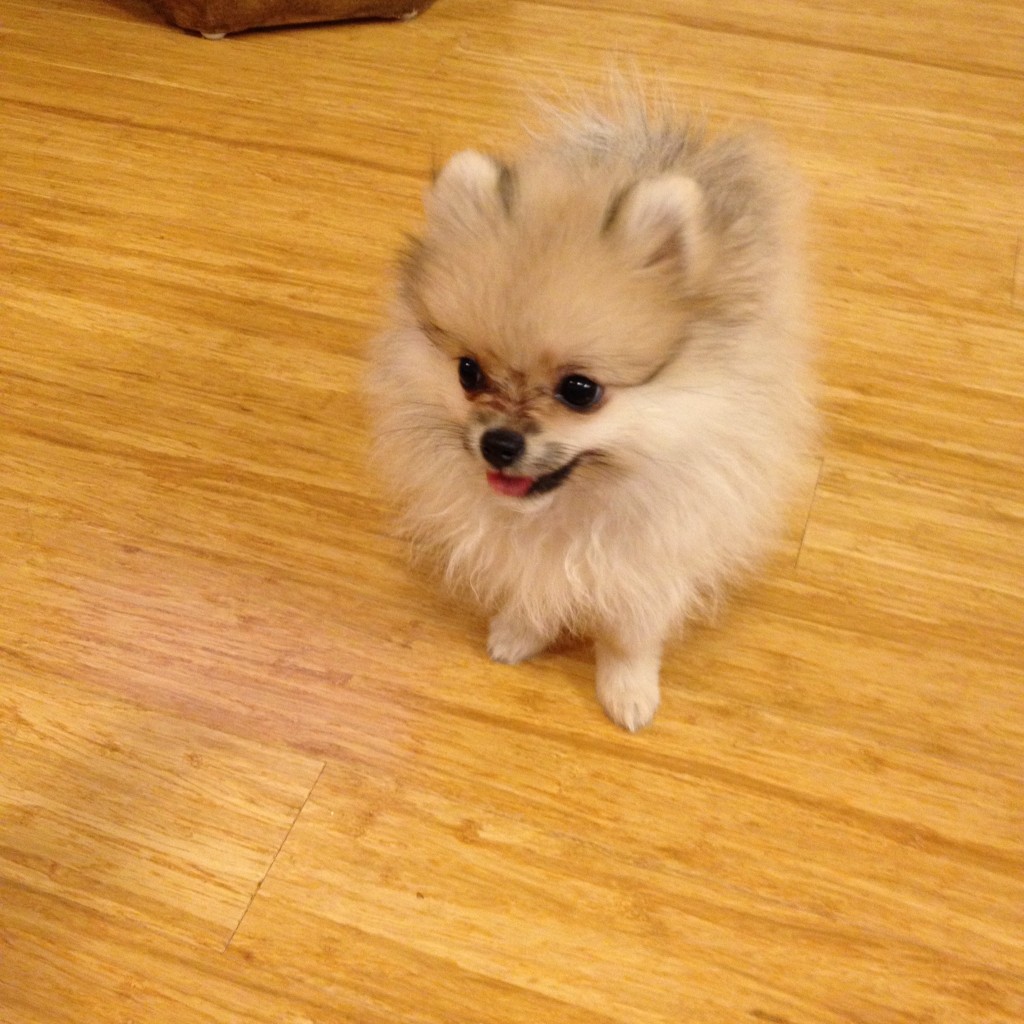 Little fuzz ball grown up into a big fuzz ball. Where does time go?
XOXO With a Cherry On Top,
-Minnie