Happy Birthday Phoebe Buffay!
Well my baby girl, Miss Phoebe Buffay is ONE YEAR OLD today! Time flies. I picked her up at 9 weeks old, so I've had her since she was a teeny little ball of fuzz. Look at this face…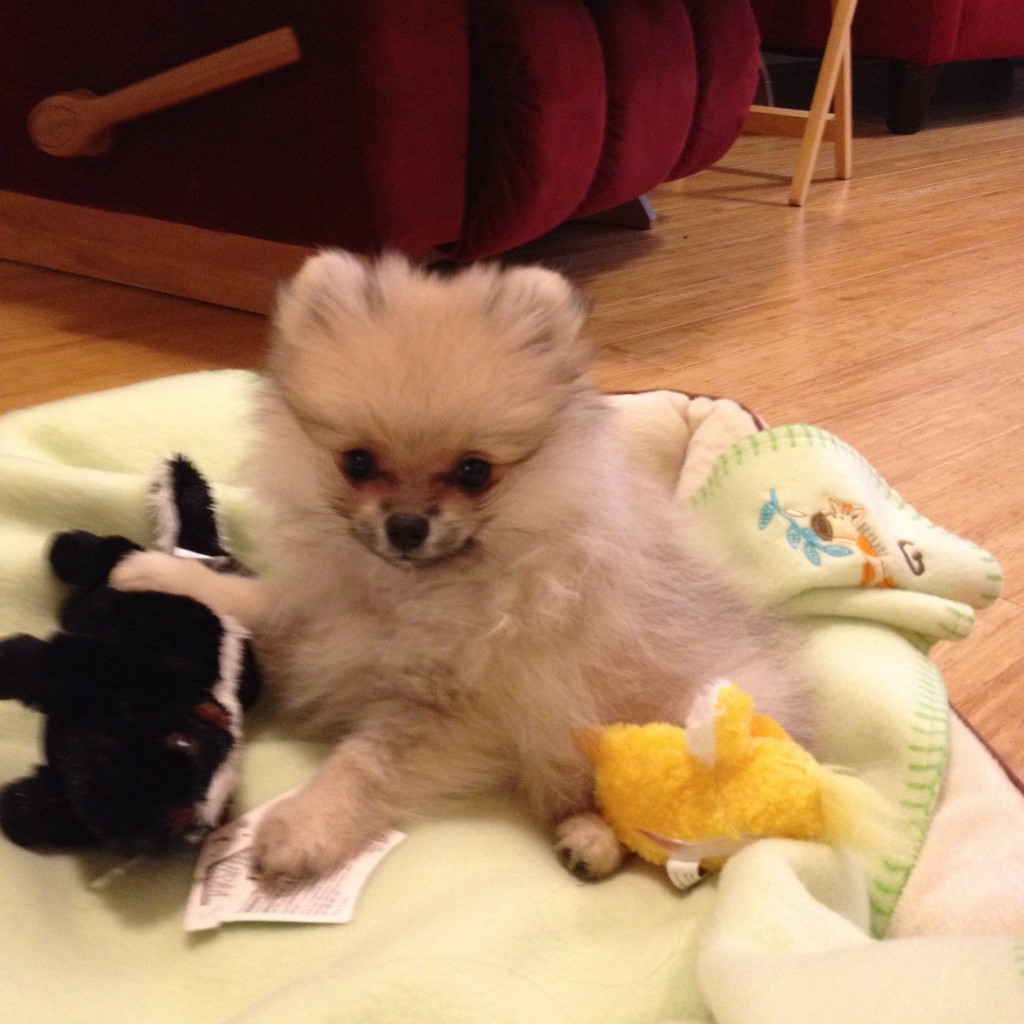 To me it just screams Phoebe Buffay. That was the only option for her name, when I thought of it I didn't sway at all, I just knew she was a Phoebe. Looking back through old e-mails the other day I found one from the woman that brought Phoebs into my life. First of all Phoebes original name was LILLY! I forgot all about that. Lilly's are feminine and gentle and sweet, definitely not my girl. Phoebe is feisty, cute and sassy. Just like her mama 😉
In the e-mail the woman wrote: "She is a very funny girl who is always playing, she is beautiful girl with a great personality, and too fun and loving to be a show dog". Wow is that the understatement of the year.
Phoebe is by far the most fun dog I've ever had. Growing up we had several pups, but none of them had the personality like Miss Buffay. She walks and I giggle. Ever met a dog that hops like a bunny rabbit? No? Well let me introduce you to Phoebe. 🙂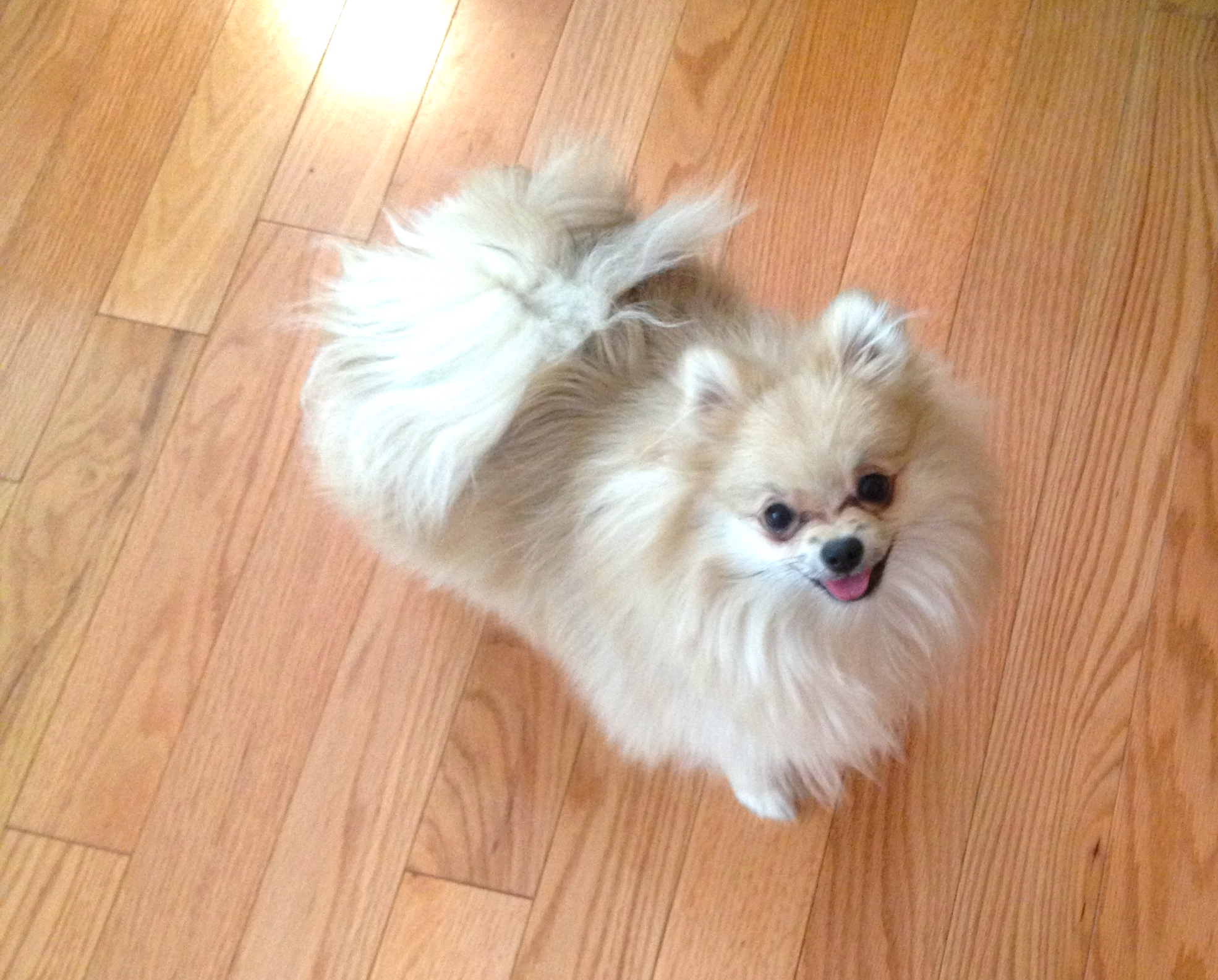 If you want to read more about her story and my INSANE love for her- click here: All about Phoebe! (it's under the FUN section now)
Since it's Phoebe's birthday, what better way to celebrate than with ANOTHER giveaway!?
Today I bring you the best headband on the market for the fitness fanatic. Sweaty bands.
These are the only headband I will wear during workouts, because they are the only ones that do not slip. I've tried many brands, expensive name brands, and they never stay. These stay put and come in hundreds of cool colors and designs. The lovely people at Sweaty Bands sent me a 2 pack and want to give away a 2 pack to a lucky reader!
All you have to do to enter is leave a comment below here telling me your favorite workout gear! Besides sweaty bands, I absolutely love neon clothes! So fun 😀
The winner will be picked at random next Saturday August 10, 2013. You may enter once. The prize will be sent directly from Sweaty Bands. Make sure to follow me on Facebook, Twitter, and Instagram as well because I will be doing future giveaways through social networks too! Good Luck 🙂
—————–
Yesterday after I dropped Phoebe at G-Mama's I went to Party City to pick up goodies for Phoebe's party (hey she only turns 1 once people!). You will see it all tomorrow no worries. After spending way too much, I headed to the gym. Sweaty band on and all!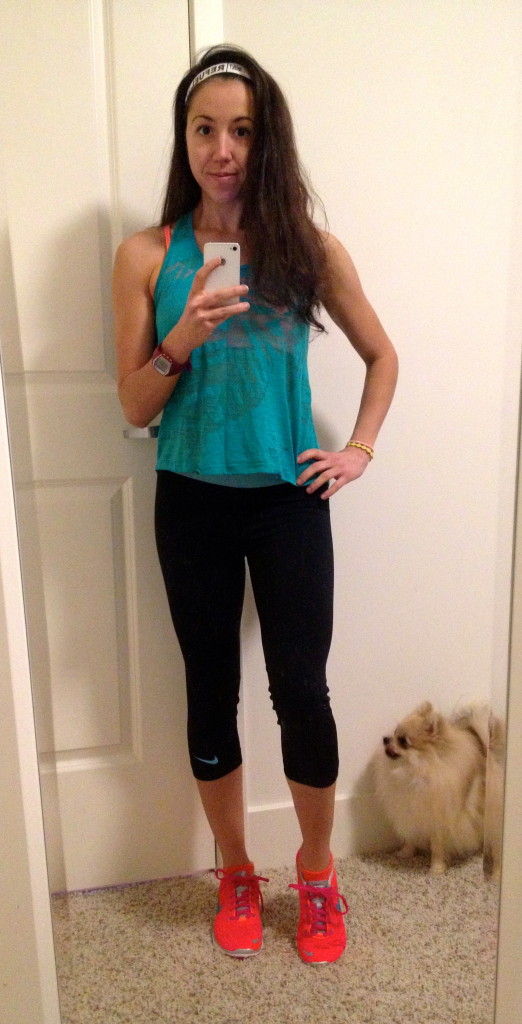 I did a pretty long elliptical session, then hit shoulders.
Shoulder presses, 15 lb dumbbells, 15 reps x 2 sets, then 44 lb barbell, 8 reps x 2 sets
Upright rows, 44 lb barbell, 10 reps x 4 sets
Shoulder shrugs, 35 lb kettles, 15 reps x 4 sets
Car drivers, 10 lb plate, 20 reps x 2 sets, then 25 lb plate, 10 reps x 2 sets
Forward raises, 25 lb plate, 12 reps x 4 sets
Lateral cable raises, 10-15 lbs, 10-12 reps x 4 sets each arm
Shoulder abductions (open and close- elbows in next to body), 25 lb dumbbells, 10 reps x 3 sets
Seated machine lateral delt raise, 30 lbs, 10 reps x 3 sets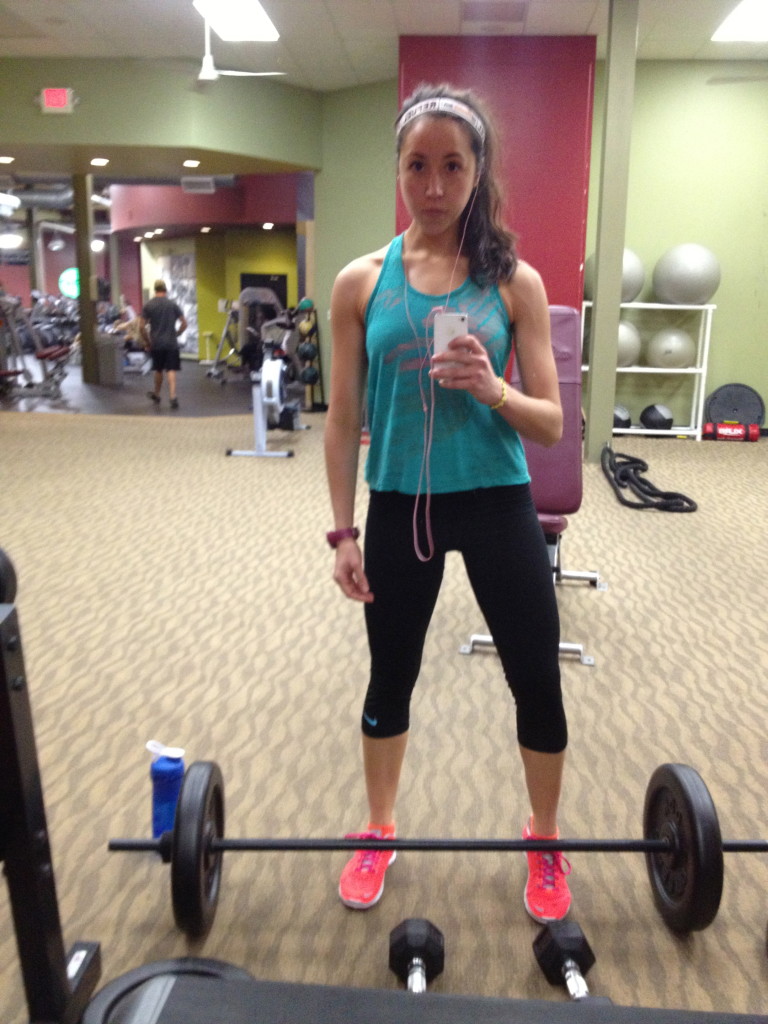 After the gym I went to PetSmart to pick up a few items (again I went overboard), then headed back to pick up my little one.
At home we made ground bison and it was GOOD! I used just Mrs. Dash steak seasoning and a little olive oil spray. Delicious. I threw in zucchini just because I needed to use it.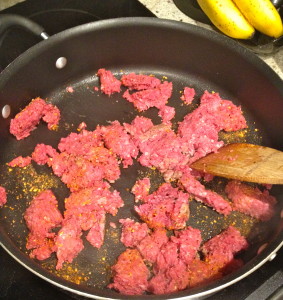 I paired it with some more rice paper wraps to get my veggies in. Good dinner!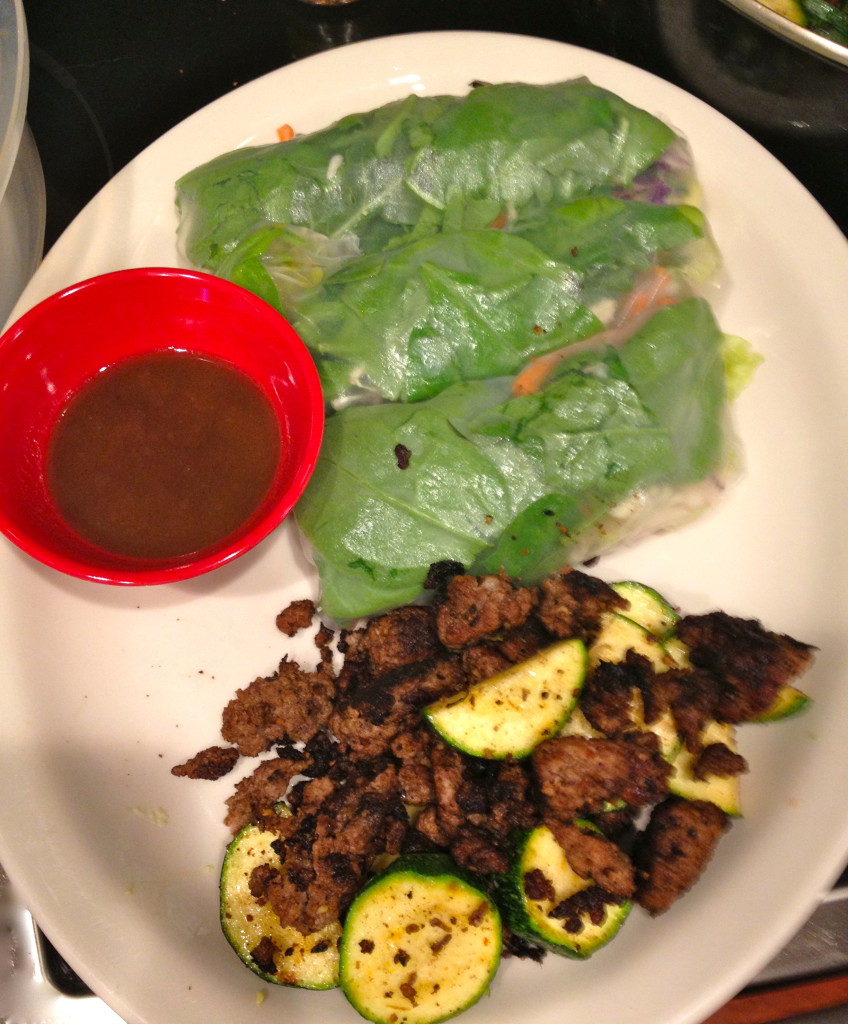 We finished our night with blogging and lounging. Excited for her party today! Come back tomorrow to see how it went and don't forget to enter below for the Sweaty Bands 🙂
XOXO With a Cherry On Top,
-Minnie and PHOEBE!