Fluff No More
Good Morning! It's Monday again. I am home, but you can laugh at me when I am at work this Friday.
Yesterday was a pretty low key day for me. I just relaxed, chit chatted with G-Mama, then did a quick hour gym session. I did not get kicked out nor did I throw things at people. I kept my sassy attitude in check! I did however take a few selfies in the extra room (I call it the selfie room).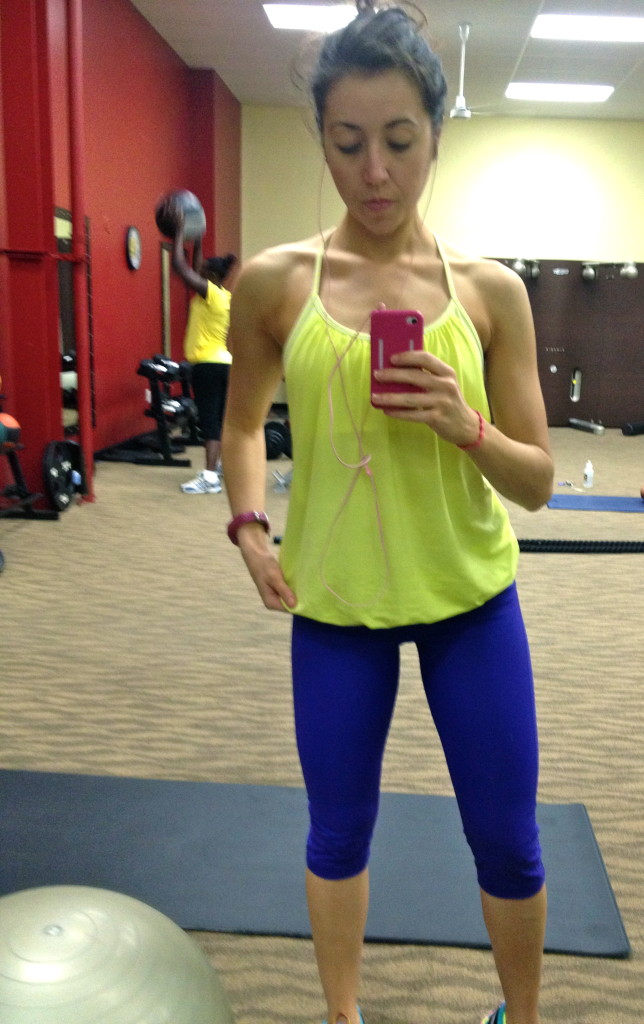 My workout was a 40 minute elliptical session followed by a 15 minute ab session and some stretching. Nothing major. I wasn't in the mood to lift, my joints were aching a bit and I needed to let them relax. I was in a pretty good mood too because someone called me tiny. Then it made me realize how superficial I can be at times. You can call me the greatest person in the world, kind hearted, amazing personality, but call me tiny and I will hug you with open arms. Must be a woman thing 😉
At home I made leftover shrimp, peppers and onions. Nothing too grand. This time I added a little chili sauce and some more liquid aminos. The combo together is fab!
Spicy!
Speaking of spicy, Miss Buffay was SUPER spicy and sassy last night. As you guys see Phoebe is EXTREMELY fluffy. It's getting to be a major problem. I have to swiffer my apartment at least 4 times a day (not exaggerating) because she sheds so bad and I have dark hard wood floors. Everywhere I go I have hair on me, there are tuffs of it in the air, and I'm constantly wiping it off my hands. These past few weeks have been so awful. I think she is getting in her fall coat, so her undercoat is shedding out.
So I decided to take matters into my own hands last night and sit down and brush her…if you've ever had a pomeranian before you know it wasn't pretty.
30 minutes later I hardly looked like I did anything, I had bite marks ALL OVER ME, and I was left with this giant bag of fluff.
Yes that came off of my animal… I bet I could've doubled it if she didn't have razor teeth!
I told her if she was good I'd give her a toy, well she wasn't good but I felt guilty so I gave it to her anyway 🙂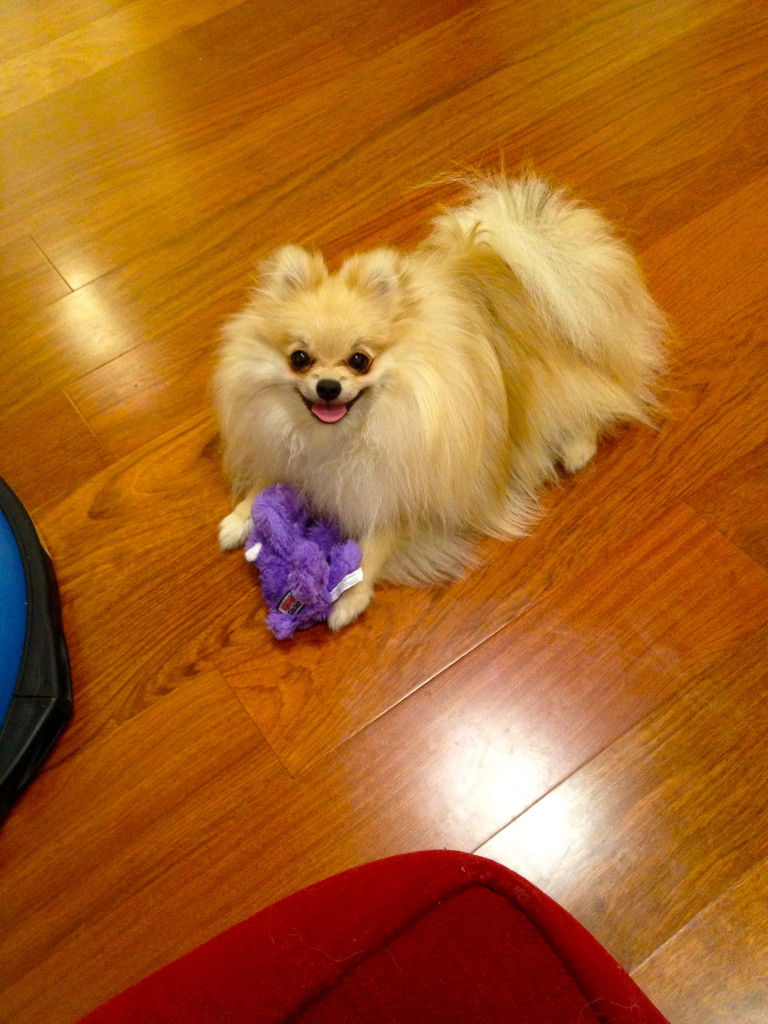 Believe it or not, this IS an after picture. Nope, not bald as some may have expected. She looks even fluffier! I was scared when I kept pulling it off of her than she was going to walk away and be splotches. No wonder the poor thing pants so hard in the summer. She's walking around with two huge fur coats on.
Even though she wasn't happy at the time, the thing about a dog is that they are extremely loyal. Within 2 minutes she was jumping at me, begging for me to hold her and play with her. That's my baby girl! 🙂
And she did photo bomb me earlier. Phoebe said hey let me get it on that selfie mama.
Today I am hitting Wegman's for a fruit and veggie stockpile for the week then going to the gym for an arm day! Doing it old school with biceps and triceps like I used to. Then a big meal prep for the week! Fail to prepare, prepare to fail 😉 No failing for this girl!
XOXO With a Cherry On Top,
-Minnie