Four Pups and a BBQ Dive
Happy Monday! Back to the real world today, I swear weekends go so fast.
I'm happy to say the tux appointment was so easy. I never thought that was going to happen. I thought we'd be going to five different places to find something and we found exactly what we wanted at the first place. Well, I did my research about a place that would fit him, so it just worked out 🙂
After the tux appointment Tony took me to the famous hole in the wall BBQ place here in Maryland. I think it used to be a gas station? So yeah, literally a dive! A pretty good dive. I got a huge thing of pulled pork and mac and cheese.
The pork lived up to the hype, but sorry mac and cheese, you aren't G-Mamas mac and cheese. She will make us a huge casserole dish (for 20 people) and it's gone within 3-4 days.
Later we took Phoebe and Hazel over to my parents house and let me tell you it's like doggy daycare in there. Four dogs is a lot! Well, if it were four pomeranians it would be okay, but add Miss Hazel to the bunch and it becomes a zoo. She has enough energy for 6 dogs. Tony played with them on the floor and little Penny jumped right in and played with Hazel. I was so happy because Phoebe never wants to play with Hazel.
As you see, she still wouldn't play, since she's missing from the photo! Phoebe stood by my side the whole time. I keep faith alive that they will come together one day, but I'm not sure it'll ever happen.
Poor Hazel, she just wants Phoebe to like her!
However, Hazel doesn't lose any sleep over it 😉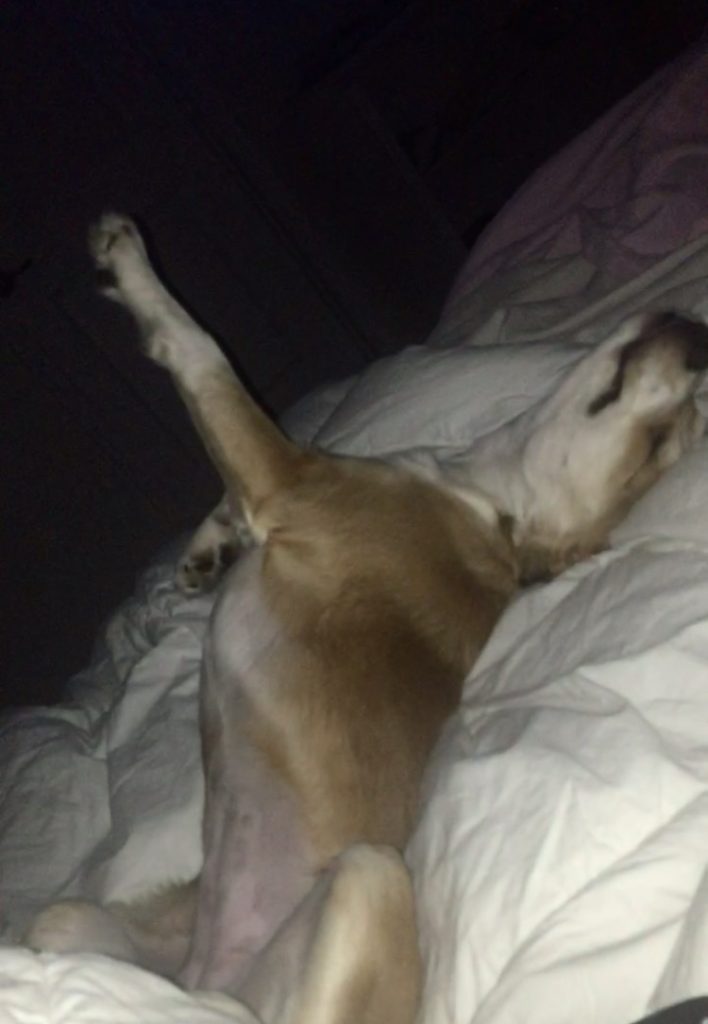 For dinner one night we went to one of our favorite breakfast spots: Eggspectation. They are only in Maryland, Virginia, and one in Texas, but we love it. I noticed they added a really cool health menu.
I obviously do not compete anymore, but I couldn't help but think "wow this is a prep friendly menu!".  It's nice to see more restaurants have these type of options now.
Warning, I did NOT get one of those options.
This is French toast and a delicious vanilla sweet cream sauce with mixed fruit. It pretty much tasted like cake, and I will be back to have it again. That good. I made Tony try it and he said "yep this is your kind of food". He knows me well 😉
I rounded up my Sunday evening by attempting to make granola bars to share here.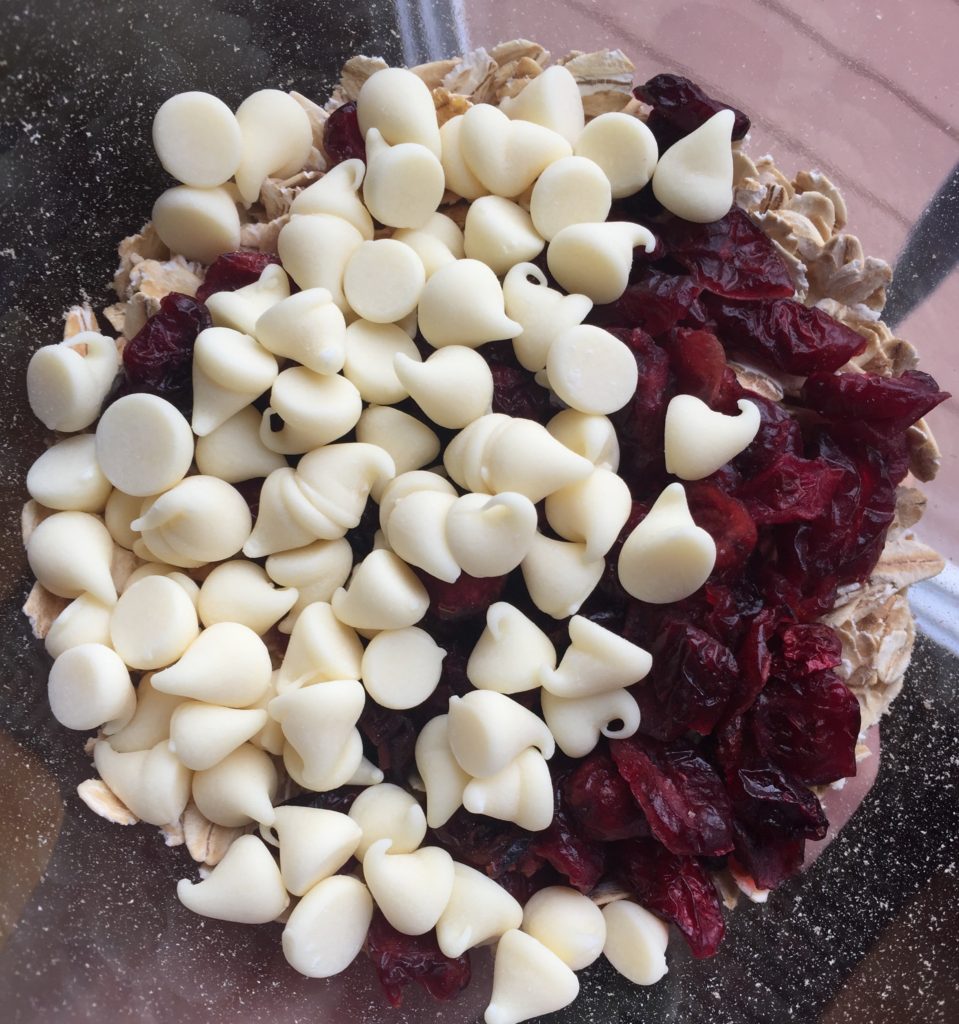 I love white chocolate chips and dried cranberries. Such a good flavor combination. Unfortunately I need to work out a few kinks before I share them here. They crumbled when I went to cut them. I'll try again soon.
Anyway, I'm off for the day. I'll be back tomorrow.
I hope you have a great start to the week 🙂
XOXO,
Katie