Fresh Faced
My oh my, yesterday was quite a day. Busy, overly tired, and just an annoying day. It was that darn Tuesday! I told you guys! I jinxed myself. The terrible Tuesday came back to haunt me!
I rolled into work fresh faced which I don't think I've ever done before in my life. I always wear makeup, not a lot, but just enough to even out my skin tone. I thought I would be extremely self conscious, but my face felt super free!
Best thing to happen was a new article I wrote published by Veria Living! This is the almond butter I shared with you the other day! I'm super proud of it and it turned out great 🙂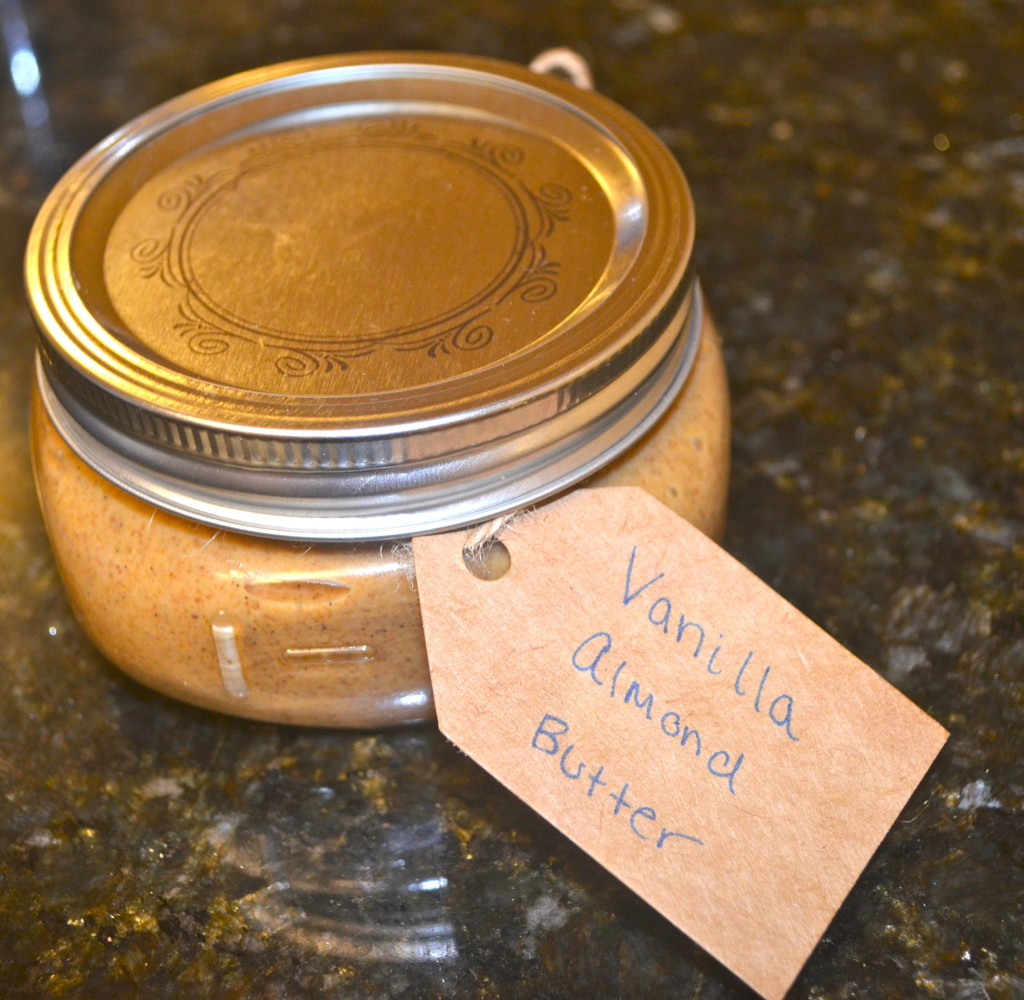 Lunch yesterday was this little healthy combo, plus a banana
I was super busy in the afternoon so the time flew by! Two days left and I hope they go equally as fast.
I changed and hit the gym for back day. Not a long session, about an hour, because I was so tired, but I got the job done! I did 10 minutes of the arc trainer and then 15 on the elliptical for cardio. Here is my back workout for the day:
Stiff leg dead lifts with 70 extra lbs, 12 reps x 4 sets

Regular squat type dead lifts with 50 extra lbs, 10 reps x 4 sets
Single arm row, 10 lbs, 12 reps x 2 sets each arm
Wide rows with 60 lb bar, 12 reps x 3 sets
Narrow rows with 60 lb bar, 12 reps x 4 sets
Underhand grip rows with 60 lb bar, 12 reps x 3 sets
Incline high row pulldown using cables, 50 lbs 12 reps x 3 sets both arms, then 60 lbs 10 reps with a twist, single arm pull x 2 sets each side
Standing crunches with 30 lb kettle bell but squeezing butt and low back, 10 reps x 4 sets
Kettle bell swings with 30 lbs, 10 reps x 4 sets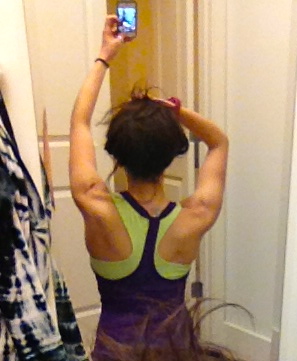 I know I am going to feel those dead lifts later!
When I came home my new protein powders had arrived! I ordered a cookies and cream flavor and a strawberry one, I didn't think they'd be this HUGE! But I opened it up and it wasn't filled to the top.
I also made dinner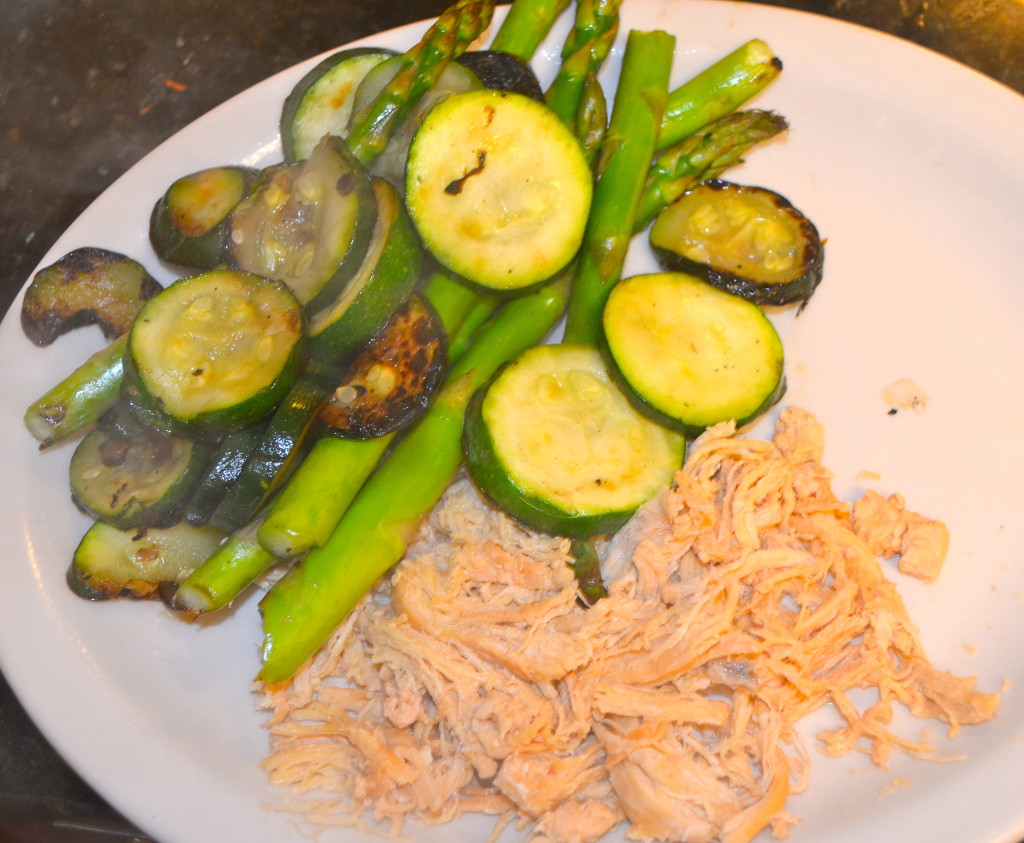 And then ate my weight in snacks and sweet stuff. No candy bars or anything, just too much granola, dried fruit, etc. That sugar adds up! I have had such a sweet tooth lately that I need to get in check! I need to come up with some sort of solution for this. Everyone has their days though where they over eat, whoops. Just have to work that much harder later.
Today I will probably skip the gym though because we are expecting a foot of snow. Hospitals do not close unfortunately so I will be working. I plan on coming straight home though and MAYBE I will be wild and take a nap! 🙂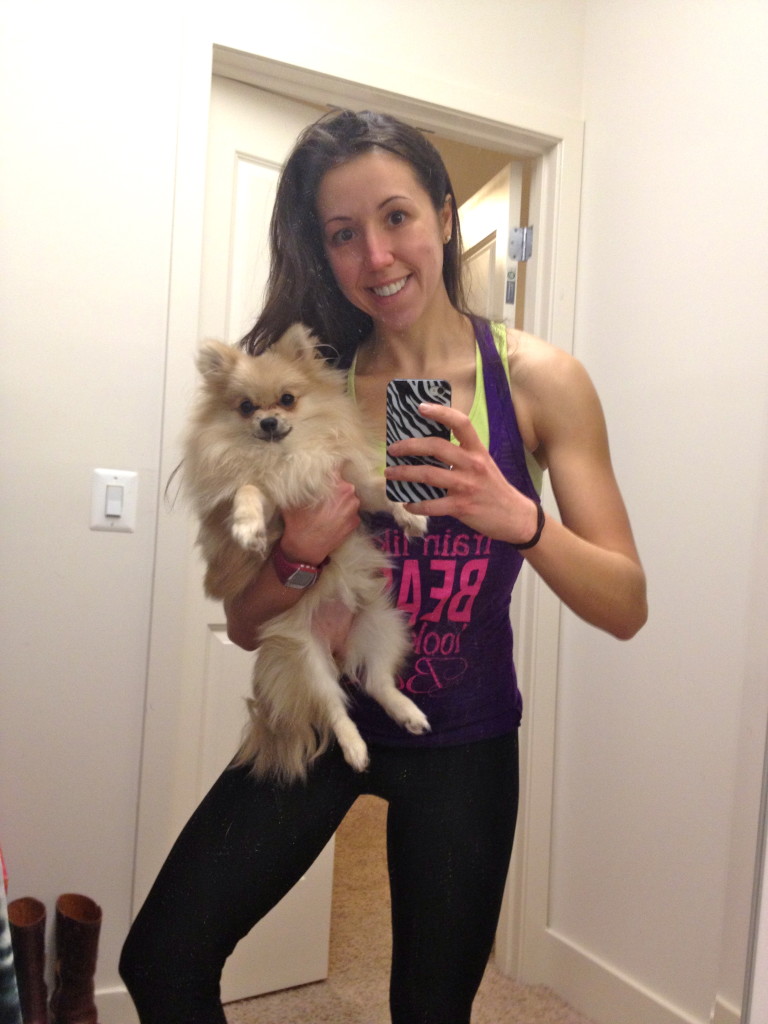 Best friends for life!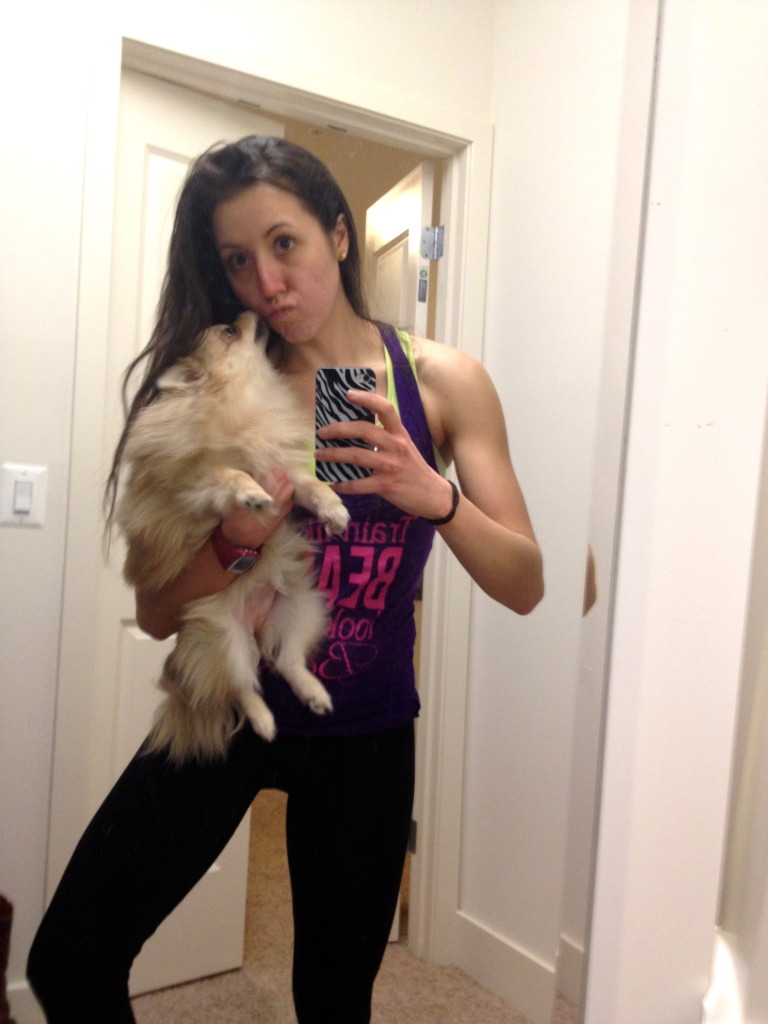 Hoping for an easy drive to work!
XOXO With a Cherry On Top,
-Minnie