Friday Quickness
Hey Friends,
Yesterday the countdown was on for the weekend. I'm sure I am not the only person who does this. Literally the minute I stepped in the hospital I said to myself "Well… only 10 and  a half hours to go?" Hopefully only that many! For some reason things always happen on Thursdays and I get stuck there. It's always when you are really trying to leave isn't it?
That flu shot I had? Look at the mark it left! Never happened to me before. Later I heard it had latex in it and I cannot do latex. All that time in labor and delivery as my first PA job and I built up an allergy to it because of the gloves.
Anyway I was able to spend some time in the OR yesterday because they were short, which made time go by faster in the afternoon. After I came out for some reason my mind started to wander. I hadn't had a work day off from the gym but yesterday was not the day for it. Whenever my mind wanders and I start to think negative thoughts I need to go sweat it out. It helped 100%. For the hour I was there I focused on the workout and nothing else.
I was saving some of my muscle groups for my days off, so I just did some cardio and then a little abs session with stretching. 25 minute heavy elliptical session, 12 minute stair master. Ab stuff was mostly planks and pilates moves. I don't really like crunches, I find them ineffective (FOR ME). I was once blasted online for saying negative things about ab exercises. Not everyone is the same. What works for you doesn't work for me. I don't really do much abs because it doesn't do anything for me, and I've learned that with trial and error.
I left the gym to make it home to my pup and enjoy our weekend together.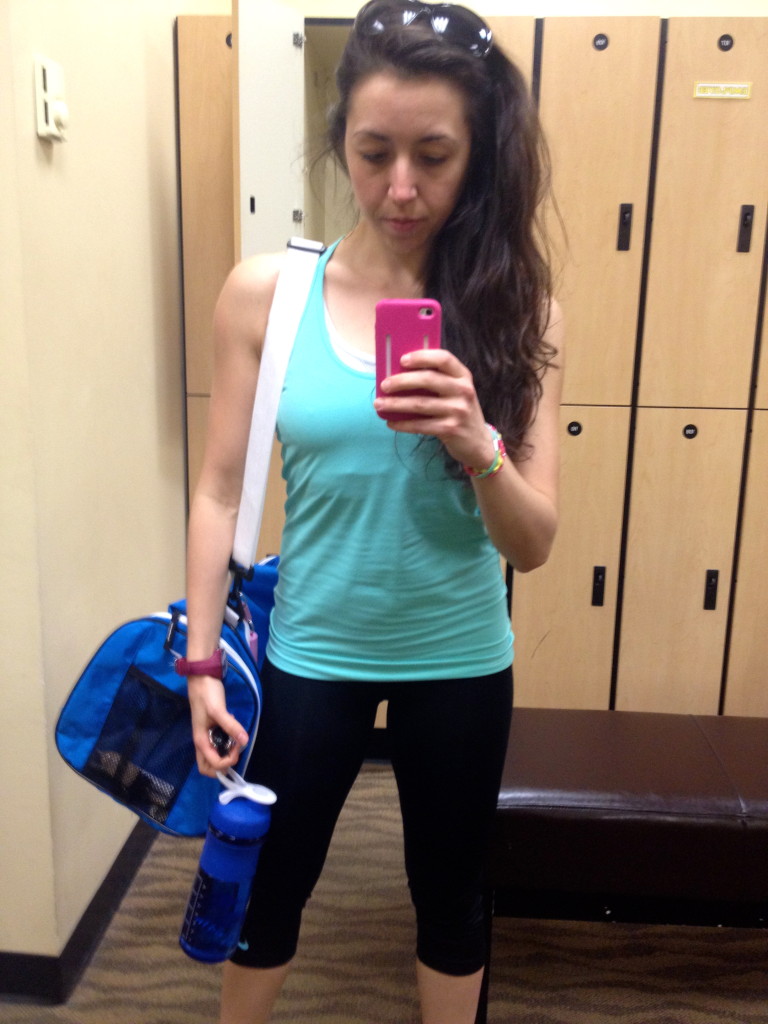 Speaking of pup this is NOT Phoebe, but isn't it crazy how much it resembles her? You guys probably don't see a difference but there are many things there that make her different from my girl. This dogs face is a little more "squished" than my girls, and Phoebes eyebrows are more prominent than hers.  Plus (duh) Phoebe is way cuter 😉
Sorry for the short blog today. Phoebe and I have a lot to do on this Friday! First we are going to start by making a fluff 🙂
Enjoy your FRIDAY! Weeeeee!
XOXO With a Cherry On Top,
-Minnie