Fruity Gummies
I used to LOVE fruit snacks (okay I still do), but really you get a little taste for a good chunk of calories. They are pretty much a glob of sticky sugar, but so good.
I decided to make my own healthy 100% real fruit gummy instead! You can use any type of fruit. I had a lot of frozen mango in my freezer so I decided to use that. Berries would work well, or any type of fruit you can make a jam into.
This recipe is two simple ingredients. The fruit and then the gelatin. Oh and some water, but that doesn't count right? So easy peasy!
I also wanted to make my gummies a little festive so I used my new bunny mold! So cute 🙂 Easter is almost here!
For this recipe you will need: 
2 cups of frozen mango (or any fruit of choice)

1 packet of gelatin (I used the Knox brand- 1 box is 4 packets, find me next to the powdered Jell-O)
1/3 cup of water
(Makes 18-20 gummies)
Start by bringing a pan to medium to high heat and placing your fruit in with 1/3 cup of water. Mix and heat until the fruit breaks down
Start mashing the mango, when it breaks down, add the gelatin and stir it in quickly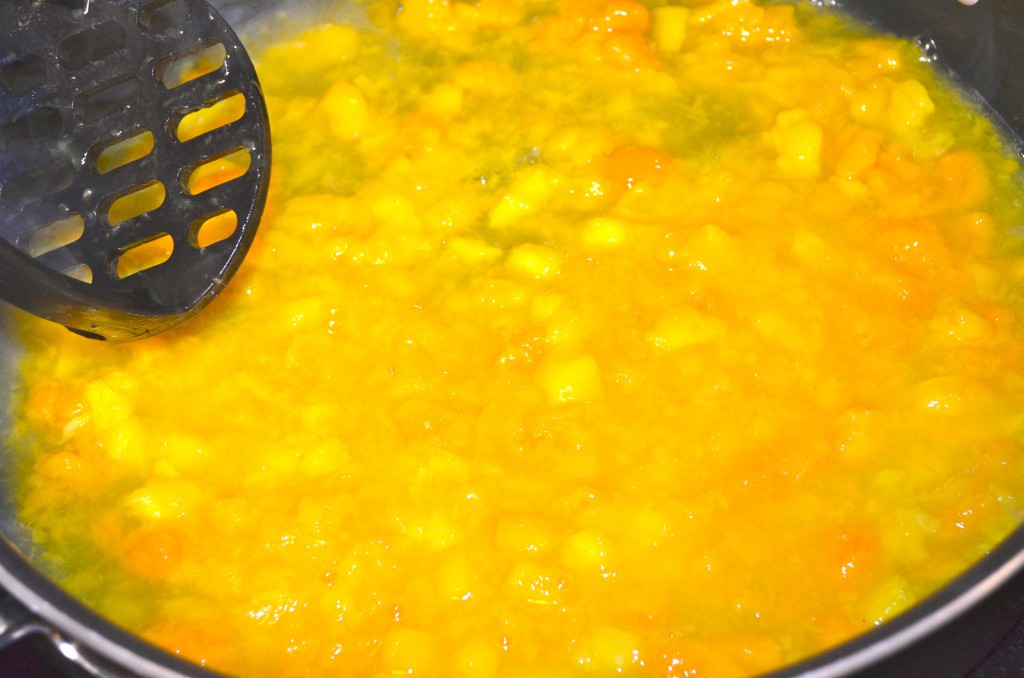 Keep stirring and mashing for at least 10 more minutes. You want to get all the chunks out or close to it!
Pour into your mold. If you don't have a mold you can pour into a pan and cut small cubes.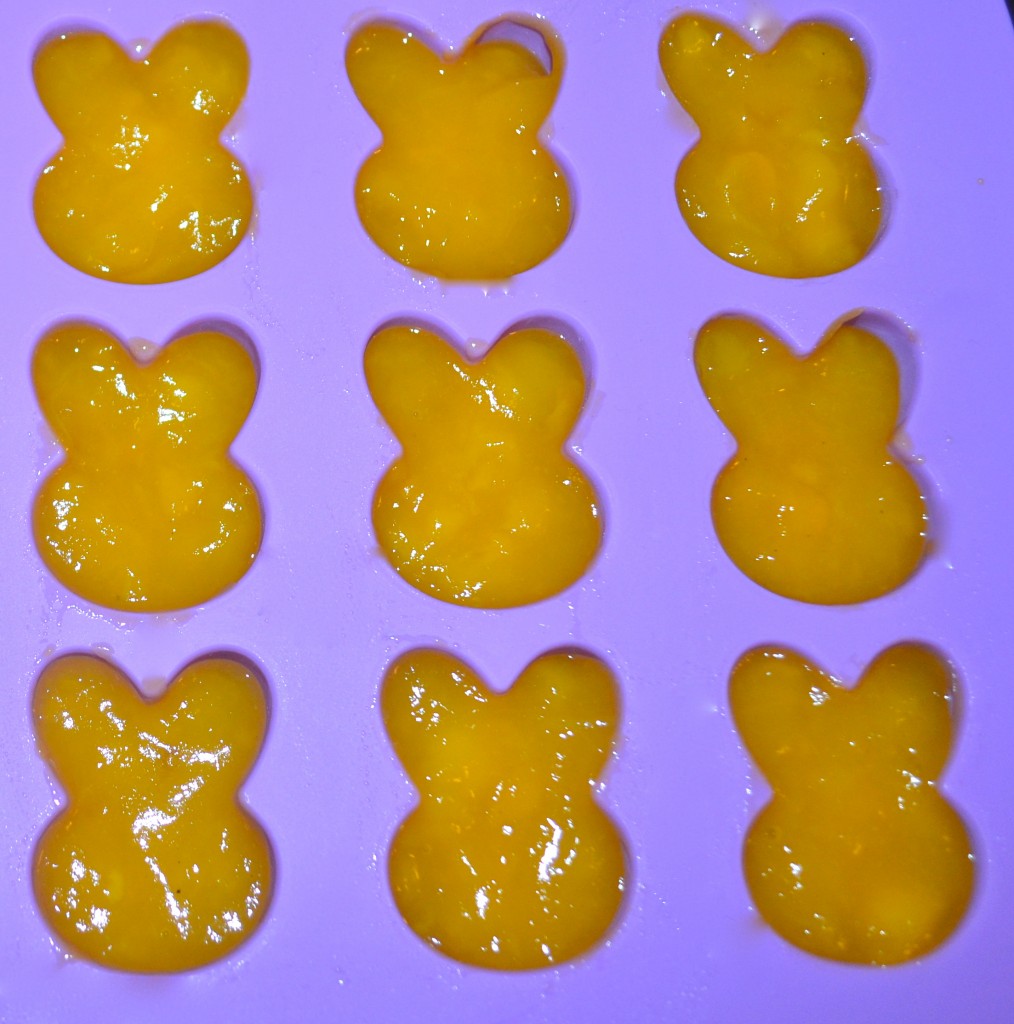 I actually used a spoon. It was easier that way!
Refrigerate these for a few hours. I ended up leaving them in overnight and it worked out fine.
Remove from the molds when ready. These type of molds just peel back
Cute Bunny Gummies!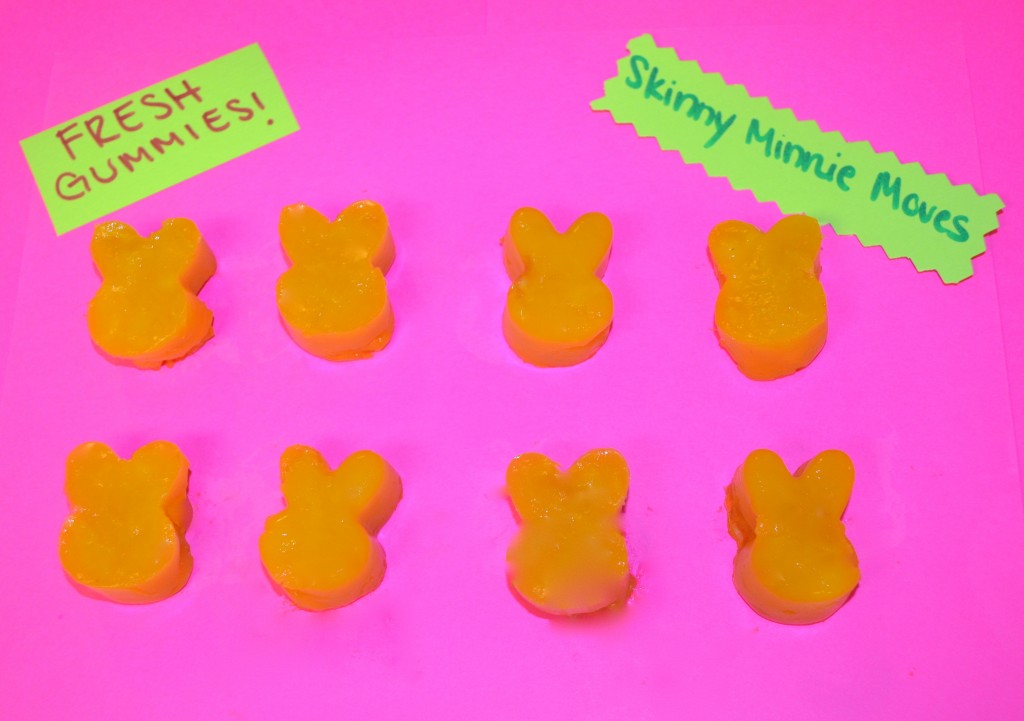 Eat them up! Fresh and good for you
Of course you have to leave these in the fridge because it's fresh fruit. I also recommend leaving them in the mold until ready to eat, or place on a plate all at once and cover. They are sticky little things!
Each Gummy Bunny or Bunny Gummy is 13 calories, 0.05 grams of fat, 3.1 grams of carbs, 2.7 grams of sugar (natural sugars!) and 0.54 grams of protein!
Happy eating…
XOXO With a Cherry On Top,
-Minnie