Full Weekend Fun
Hello everyone!
Hope you guys had a great weekend. I was a busy little social butterfly.
Yes, you read that right! It's amazing how much things have changed recently. Good changes. I'm back in the light stages of prep mode, but this time I'm determined to not let it stop me from being a person. Last go around I used my prep as a constant excuse for not doing things. This time? Well, I do not have that excuse. The people that surround me are either doing the same thing, or have fitness goals in general so they get it!
Plus, it feels INCREDIBLE to have a smile on my face at most times, laughing, lifting, and enjoying life. I wish the same to all of you!
So what did I get into…? some of these things you will say WHAT? As Mary says… (yes this was a real conversation Saturday night)
Mary: YOLO!!!! (You only live once).
Katie: I HATE YOLO
Mary: I know you hate YOLO
Katie: ::blank stare::
Mary: And this is why we are best friends, everything we love is opposite. 
It's very true. Mary is Peanut Butter, I'm Jelly. Like a real relationship, it's why we work. Opposites attract!
But I listened to my friend and decided yes, we only live once, so might as well make the best of it! Especially while I'm young.
On Friday, I ZUMBA'd. Yep, me doing Zumba again 🙂
My friend Danielle sent me a message in the morning asking if I wanted to do it with her. I was surprised because she is a beast in the gym when it comes to lifting. I couldn't believe she did Zumba! She said she loves it so I said okay I'm in. I ended up inviting my friend Amanda as well and Danielle brought her friend Courtney.
And what happened?
I LOVED IT! I'm definitely hooked. We all know I wasn't a fan of the idea in the past. But honestly, Zumba is what you make it. If you want to sweat your tail off, you can! You control how hard you work. I was making my movements big, jumping around, shaking it, and getting low in the squat movements and I know I burned a TON of calories. The four of us danced, laughed, and sweat!
So count me in for Friday nights at 6pm for Zumba class. Cardio killer for sure 😉
Saturday was a busy day for me as well. I hit the gym with coach in the morning for shoulders, I almost cried for side delts, by the way. He pushes me and won't let me quit when I want to. I owe him big time.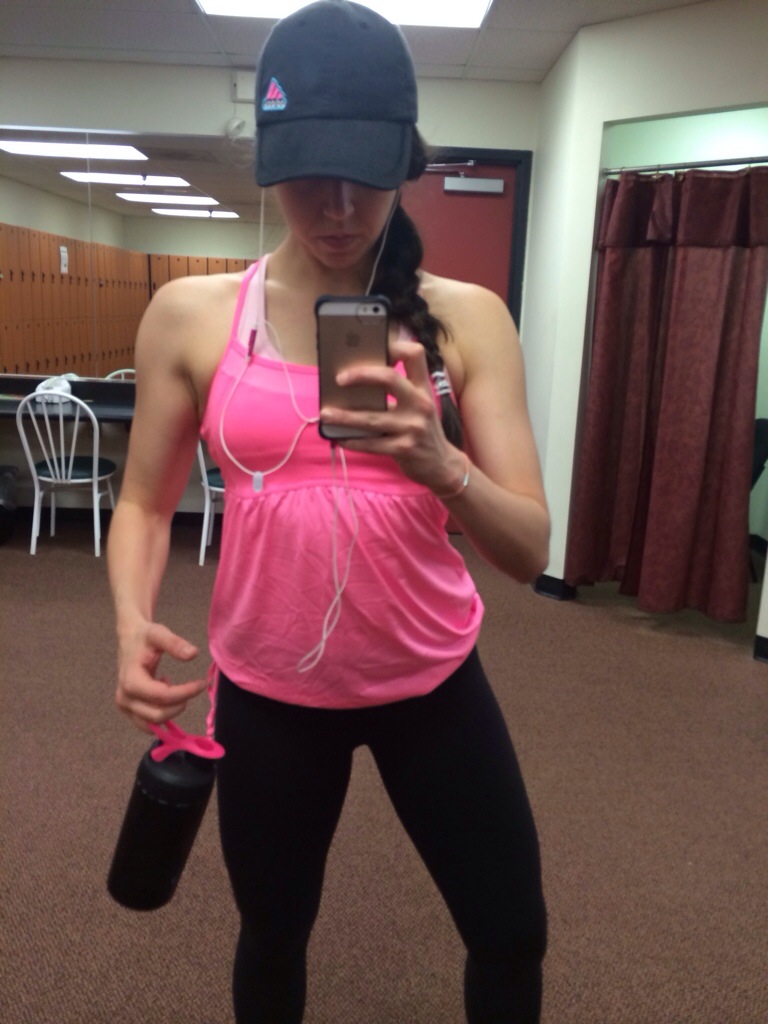 In the afternoon my GORGEOUS friend Tiffany had her baby shower. You all remember Tiff! We started prep together for my April show and she mysteriously disappeared. Well that's because THIS happened 🙂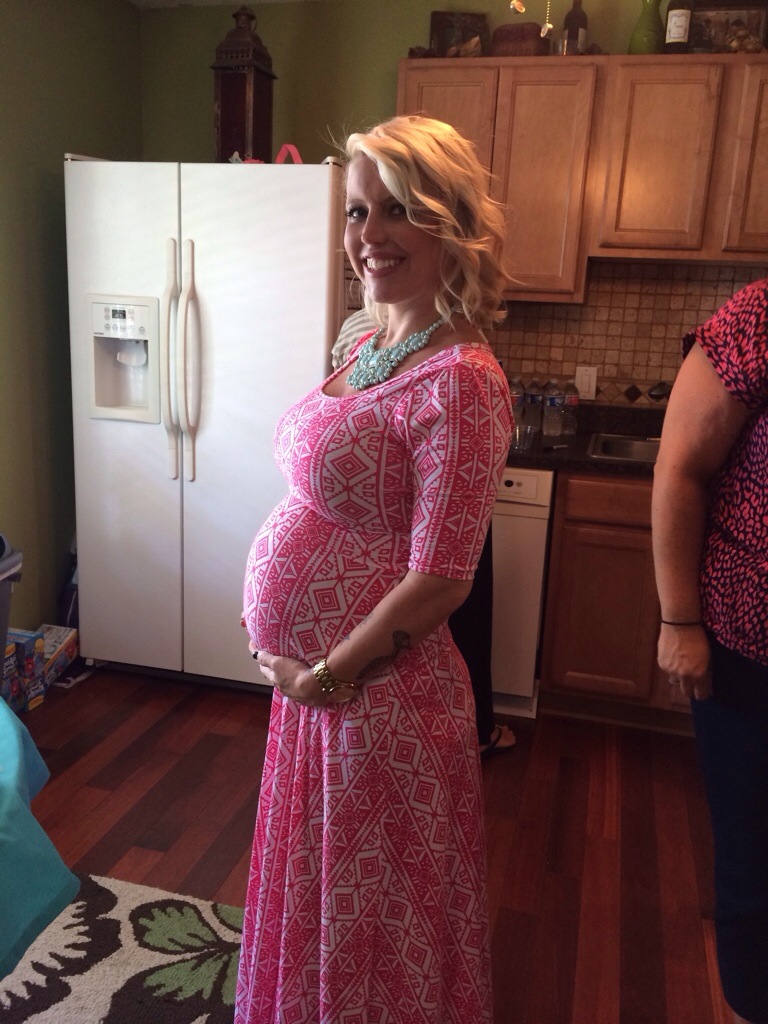 I'm so happy for her. Believe it or not, this hot mama is having her THIRD baby. She's so beautiful and a great mom to her two boys, I know the third edition is going to be so lucky.
And yes, we can all hate on her for how tiny she is for 31 weeks pregnant. She turns around and you cannot even tell.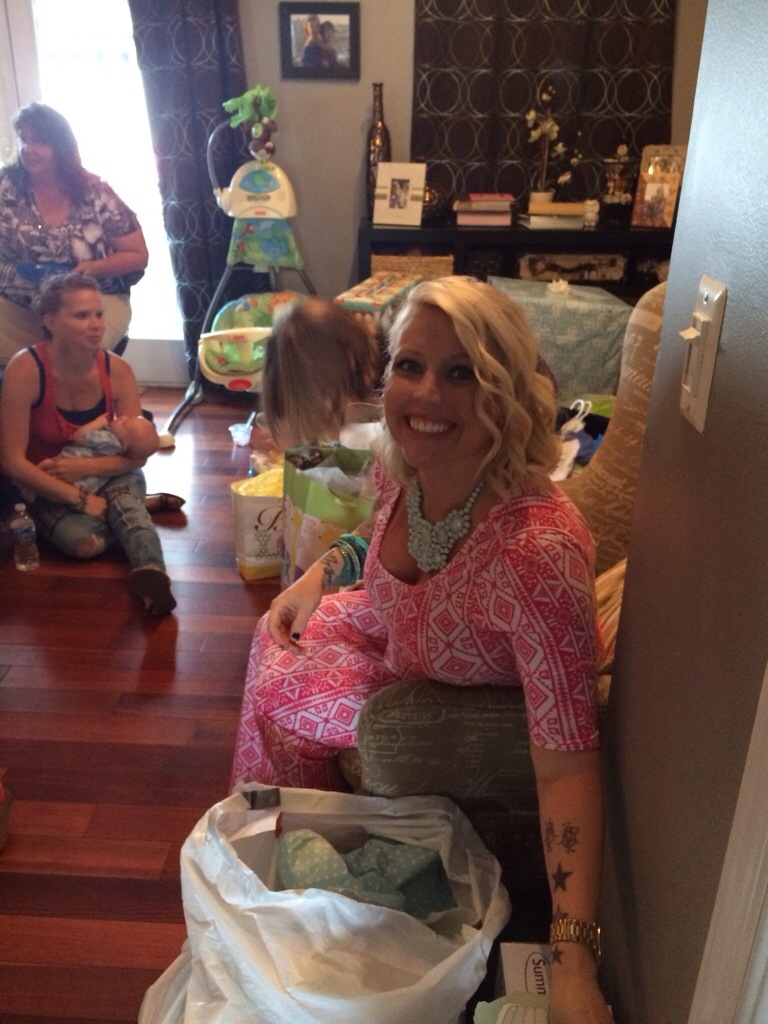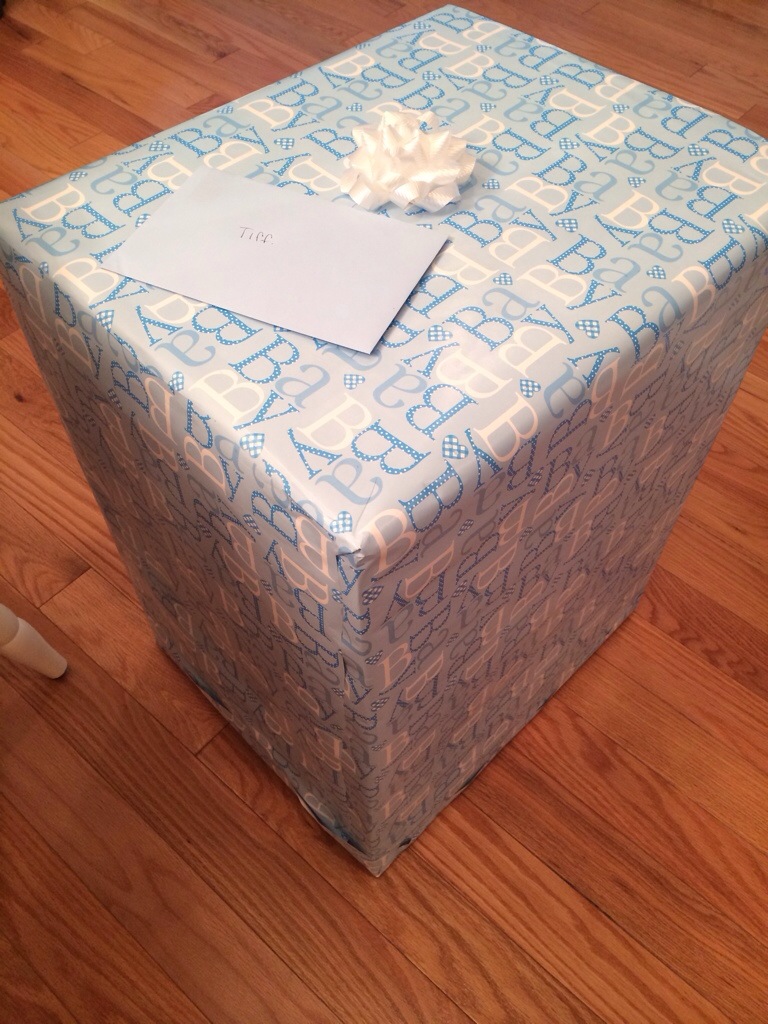 Tiff loves sharks, so everything was shark themed. So precious.
Saturday night was girls night out! It felt nice to get all dolled up. No one recognizes me when I look like this.
My outfit? TARGET! Head to toe. Dress was $24.99, sandals were $11.30. What a steal 🙂
I even curled my hair with Target hot rollers.
I hit Annapolis with my bodybuilding crew: Mary (duh), Hope, Amanda, and Mary's friend Jen. We ended up running into a ton of people from our gyms. It was a great time and you know 90% of the conversation was fitness related. It's how we do things.
They wanted one last big out before prep starts. We are all doing the same show October 18th, 12 weeks away!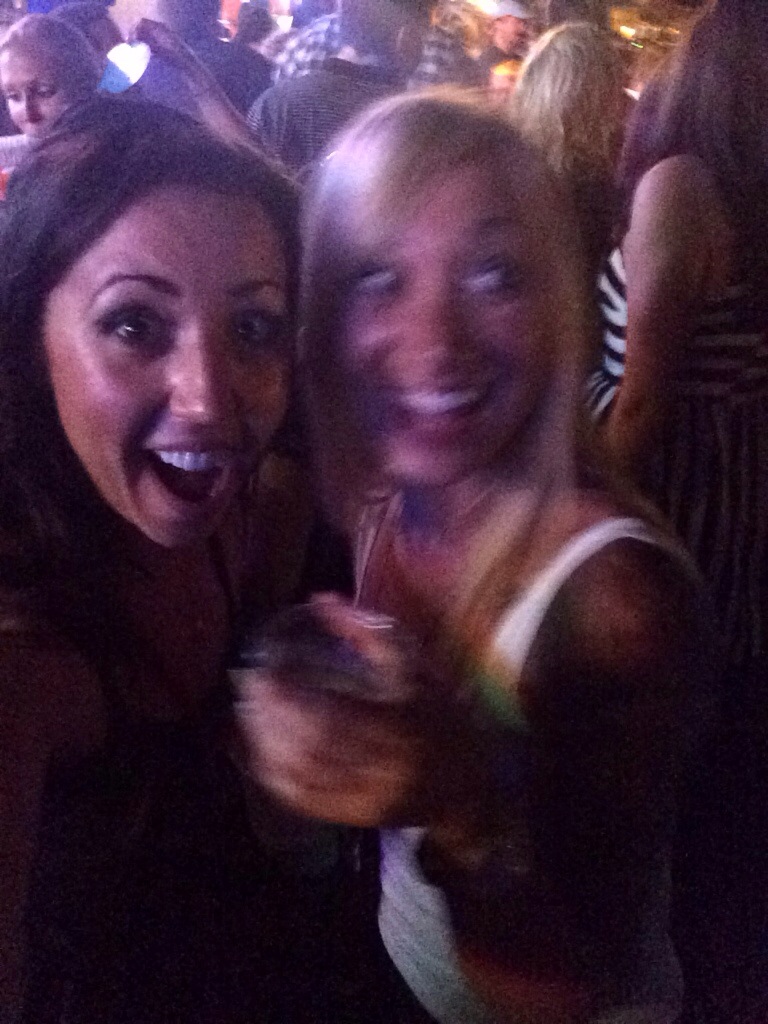 Mary can't stand still long enough to take a picture. "There's so many things to look at!"– real quote.
The cab driver LOVED US too. I think he loved Mary the most. She was trying to calm him when a bug flew in and he was terrified. Poor guy.
Sunday was back to the real world. Gym stuff, grocery shopping, prepping for the week, and cleaning house. It made me realize I can go out, have a blast with friends, and then be able to get back to my normal routine. It's all about balance! 🙂
So that was my weekend! Lots of fun, lifts, and love from friends. I'll be back tomorrow with fitness things.
XOXO With a Cherry On Top,
-Minnie