Girl Talk and DC times
Hi everyone 🙂
Welcome back to Monday. It's always super hard for me to get back after a long weekend, and a fun weekend!
I've been doing my normal gym flow stuff and enjoying life. Thursday and Friday I killed the gym. I mean I walked in… blood was shed… and I walked out.
Hard work paying off! 
Yes that's how intense those two days of workouts were. In fact I ended up doing Zumba on Friday night just because I wanted to have fun and let loose. I had already worked out, but I didn't have much to do so I went back. I've always done Zumba with friends before, so this time I was solo. It's just as fun! And for those of you scared to take the plunge, JUST DO IT! Seriously, even though I taught aerobics and I have some sort of rhythm, I don't always pick up the steps. I look like a fool, but no one really cares. And if they do, well that's their issue. You turn left? Well ma'am I'm going to turn right and do a few hip thrusts to the Zumba beat 😉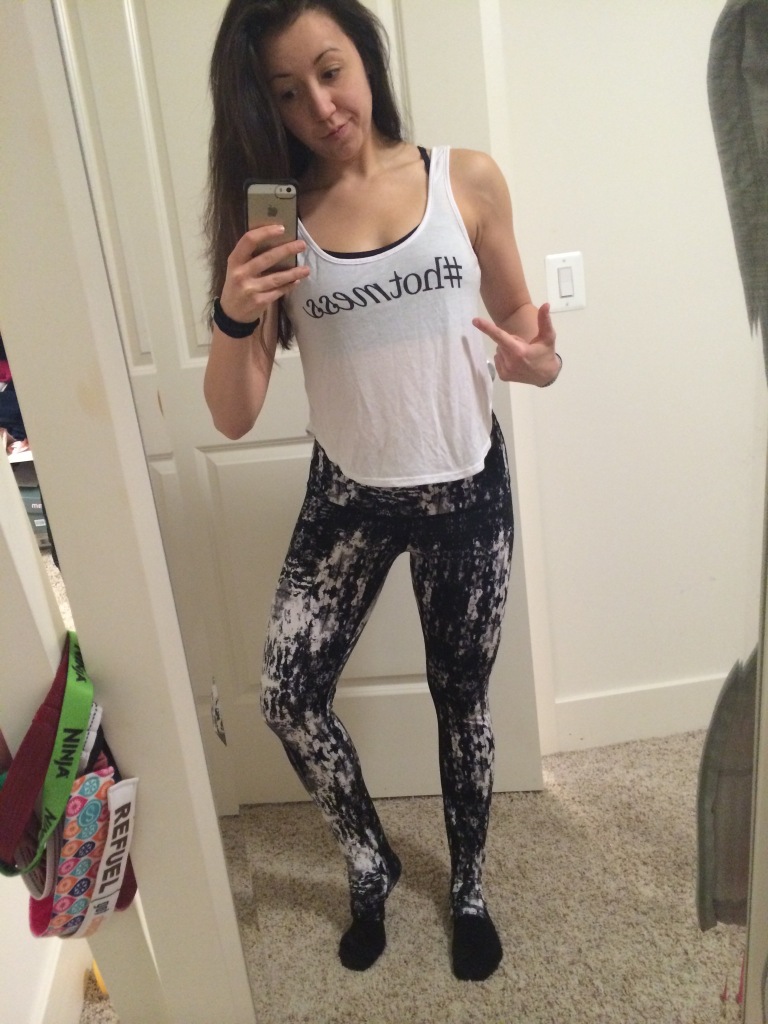 My shirt explains it all. HOT MESS!
Saturday morning I met my awesome friend Sarah for leg day. Sarah and I met at a girls night a few weeks back and I hit it off with her instantly. She works in OBGYN so we had many stories to swap. I told her to meet me at the gym and I'd show her some leg stuff.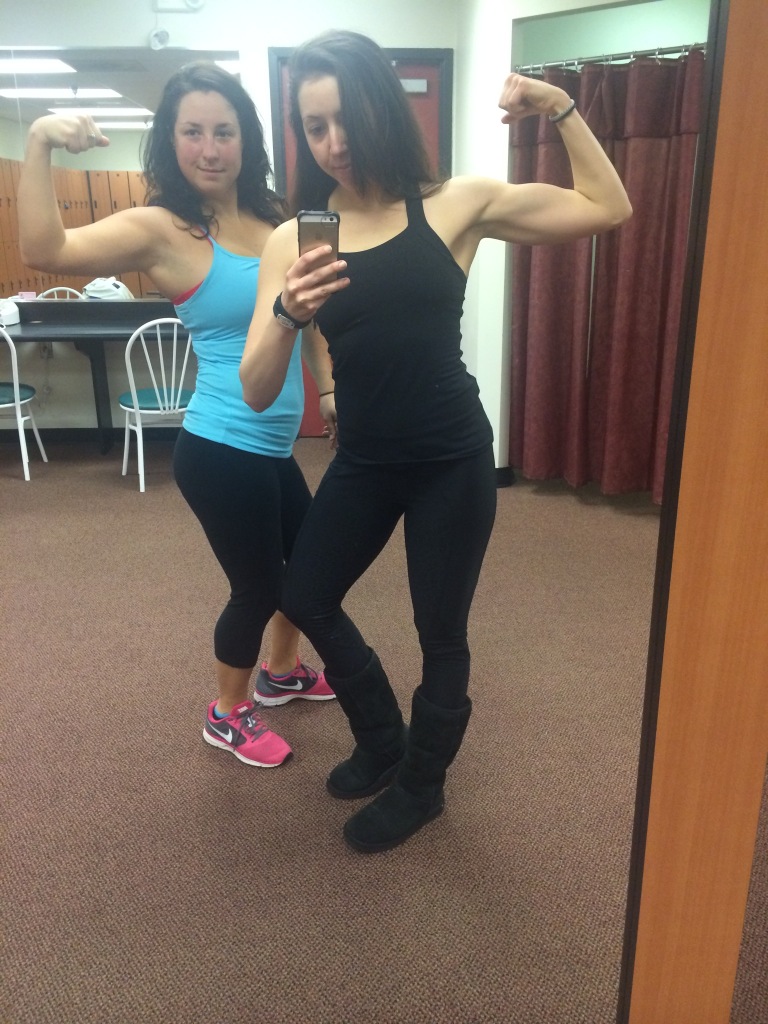 I usually like to keep to myself, but I had so much fun just chit chatting and having girl talk. We are both single gals, so you can imagine the conversation that flowed. It reminds me of that episode of friends "the one with the princess leia fantasy". The guys freak out when they find out girls tell each other EVERYTHING. Hate to break it to ya guys, but we REALLY do.
On Saturday I met a friend in DC. The weather was horrible and rainy!
So lunch it was. We went to this really cool hipster restaurant called Busboys and Poets. The decor was crazy! So much to look at.
I loved this spiral staircase.
The Bookstore
Cool art decor
I ended up having a spinach and wheat berry salad for lunch with chicken. I love getting salads from places like this because they aren't super fatty salads you may get from chains. Fresh ingredients, flattened chicken cutlets that were just grilled. I can spy the butter and oil a mile away!
Obviously I took all that top stuff off and added the chicken. You can always make eating out manageable if you do it right 🙂
Phoebe was so happy to see me when I came home. Always feeling the love from my boo bear.
Sunday was my normal stuff. Groceries, gym, meal prep, etc. Now it's back to the weekly work grind. The weekend has already slipped away, but luckily they always come back!
What did you guys do this weekend?
Have a great day 🙂
XOXO With a Cherry On Top,
-Minnie