Weekend Started Early
Hey everyone 🙂
I started my weekend early again this week, okay I'm sorry if you are at work. I feel your pain, I really do!
Remember the other day how I said I hate training abs? Well I did abs and today I hurt incredibly bad. I guess because I never train them. I definitely didn't do a lot, but I did enough effectively to feel the burn. For real, it hurts when I laugh or cough 🙁
Here was my workout:
Flat pike crunches. Lay on a mat straight with arms above you and small weight in hand (I used 8 lbs), bring legs about 3 inches off the floor, crunch knees into chest while bringing weight up and over to meet the crunch. Go back to starting position. Repeat until 10-12 reps.
Pilates roll ups x 5
Pilates single side roll ups x 5 each side (similar to the picture below but you actually start in the position as the regular roll up)
Regular crunches x 5
This was clearly me…
I repeated this sequence one other time and also did some leg raises on the captains chair. FEEL THE BURN FOR SURE!
Yesterday I tried doing glutes again and it was a FIGHT. My hamstrings are screaming from the kickbacks I've been doing with my ankle straps. Holy moly, I had no idea how much of a difference those would make. If you like working your glutes, get those straps! Game changer. I also tried out a few lunges using these straps. Definitely will have to save those for a day my legs aren't screaming at me, but excited to try them later!
At home Phoebe and I acted a fool a little bit. I've talked about before that I have to block my cabinet so she can't get her toy under there. Well the little dog outsmarted me. She picked out all her toys…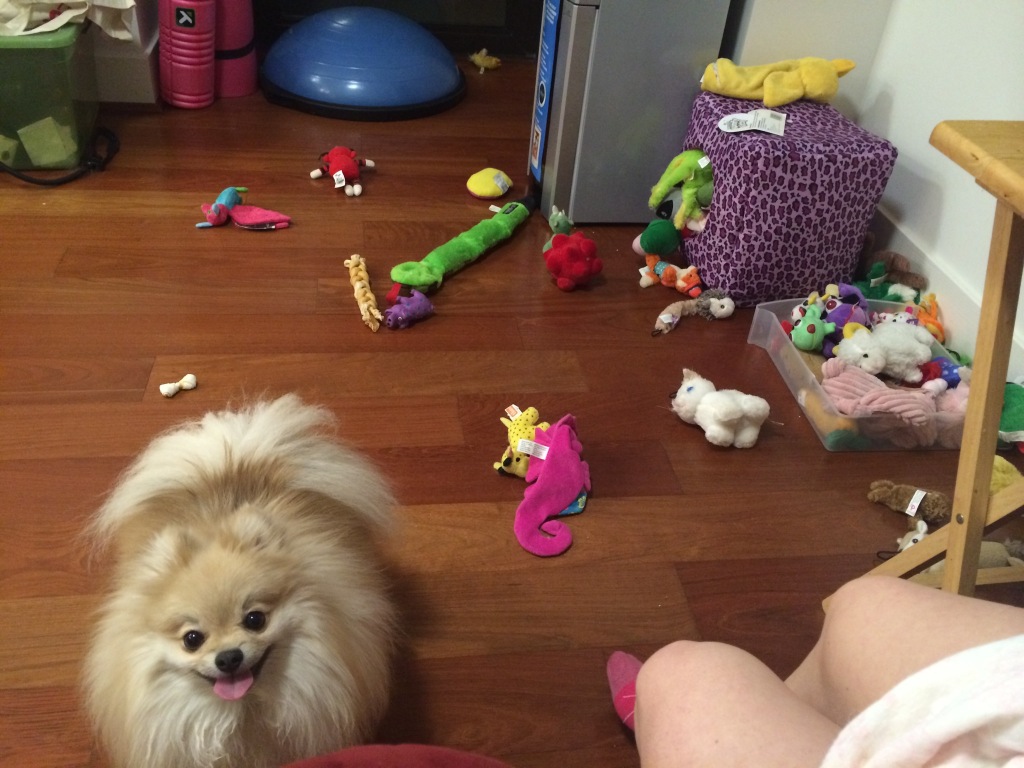 Then found ducky, her smallest toy.
And shoved him under the cabinet.
Mommy plays fetch better than Phoebe does… smart dog.
We also did girl maintenance on our eyebrows. Yes, in my chair because I can barely walk. I couldn't resist this fun picture!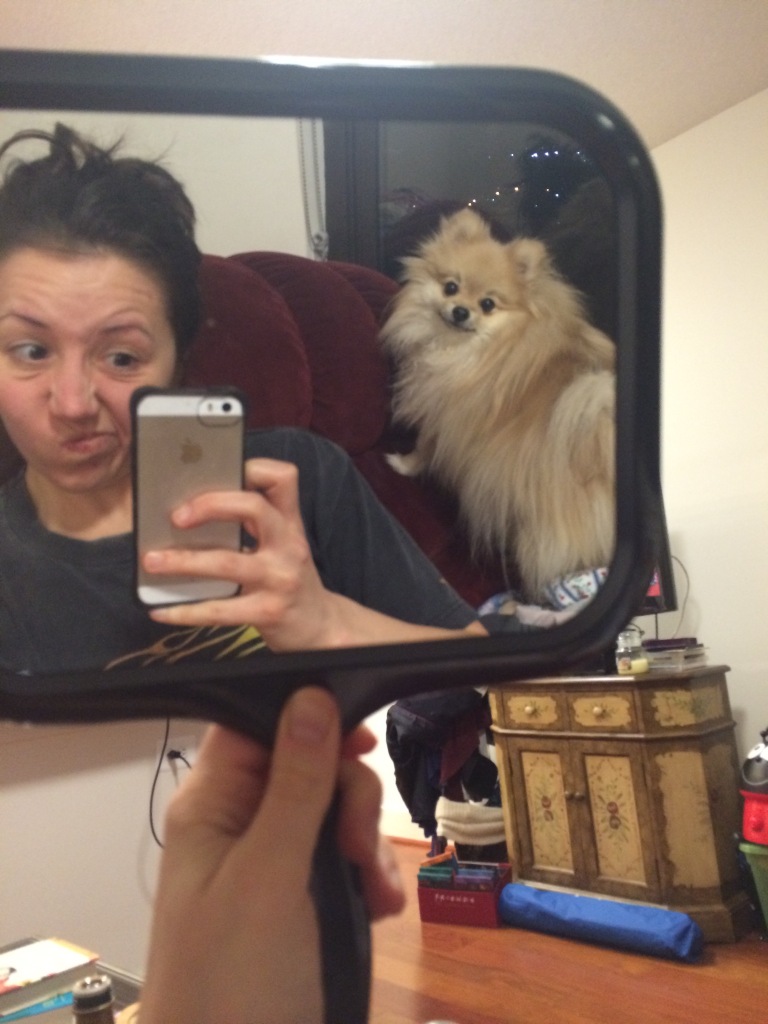 So what do I have planned for this weekend? A day in Washington DC, some killer gym sessions, and cleaning! I also plan on uploading a video of my skin regimen. For those that have read me a while now, you know I suffer from endometriosis. With endometriosis comes hormone imbalances, and because of this I often have bad hormonal breakouts. I'm able to hide them well because they are all on my jaw line and hair line/side of my face. Thank goodness for long hair huh? Anyway it was getting so out of control I couldn't take it anymore and felt lost. After trying everything I finally found the mix of products to get it under better control. I plan on doing a YouTube video to share my skin care routine with all of you! Just a little product review and Minnie talking to the camera. NO none of these products/brands sponsor me, nor pay me to do this. I just want to help others out that may have similar issues. I never had break outs as a teenager and now approaching 30 it's terrible having them! I mean c'mon I'm a grown up 😛
Anyway that will be filmed this weekend, pretty easy to do since a lot of editing won't happen. Stay tuned 🙂
Have a great day!
XOXO With a Cherry On Top,
-Minnie