Give It Away, Give It Away, Give It Away Now!
Today I was very fortunate and received a package in the mail from Justin's Nut Butter! 
I love these products, particularly the chocolate, but had NO IDEA they made a vanilla version! I think I had a short period of loss of consciousness because I was so excited. Well let me just say it's better than I anticipated. I could have EASILY skipped dinner, sat in my red chair, grabbed that jar and a spoon, and ate the whole thing while I watched Ellen's 12 days of giveaways, but I had a small amount instead.
Speaking of GIVEAWAYS! I have decided to give away a couple of these nut butter packs to a lucky reader! You can enter one of 3 ways
Leave a comment on today's blog about your favorite item of food you could eat endless amounts of
LIKE me on Facebook (SkinnyMinnieMoves)
Follow me on Instagram (SkinnyMinnieMoves) and LIKE the Justin's nut butter pic I posted
OR you can do all 3 and up your chances! I will pick one at random on Saturday Dec. 15th
GOOD LUCK! 🙂
So thanks to the people at Justin's for sending it to me!
My recipe today is one of my favorites. You won't believe how healthy it is for you because it tastes great and the calorie count is low. Little Lentil Sloppy Joes
This HUGE serving is ONLY 270 calories (including the sandwich thin!)— Whaaaaat? and 2.5 grams of fat! Why aren't you making this right now? Click the picture for the recipe. 
Gym time and it was shoulders, my favorite day! I really upped my game today because I'm trying to build more muscle. Follow along!
Cable upright rows, 40 lbs 15 reps x 2 sets, then 50 lbs 10 reps x 2 sets
Cable lateral raise (cable handle at the bottom, lift with a straight arm to shoulder height and back down) 10 lbs, 10 reps x 2 sets each arm
Kettle bell front raise, 8 lbs each hand, 15 reps x 4 sets
Kettle bell lateral raise, 8 lbs each hand, 20 reps x 4 sets
Dumbbell reverse flys 17.5 lbs, 15 reps x 5 sets
Shoulder shrugs (holding weights by side, shrug shoulders up and down slowly) 30lbs EACH HAND, 15 reps x 4 sets
I also did military style shoulder presses seated on this thing (helps with balance)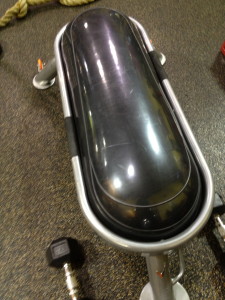 And then some open and close using 15lb kettle bells. 12 reps, 2 sets both arms, 2 sets single arm
Where's the cardio? Well of course I did it! Stairmaster and some arc trainer. It was insanely hot in the gym today and I was really sweating after the stairs. But that just means I can have more nut butter! 😀
When I came home I woke up Phoebes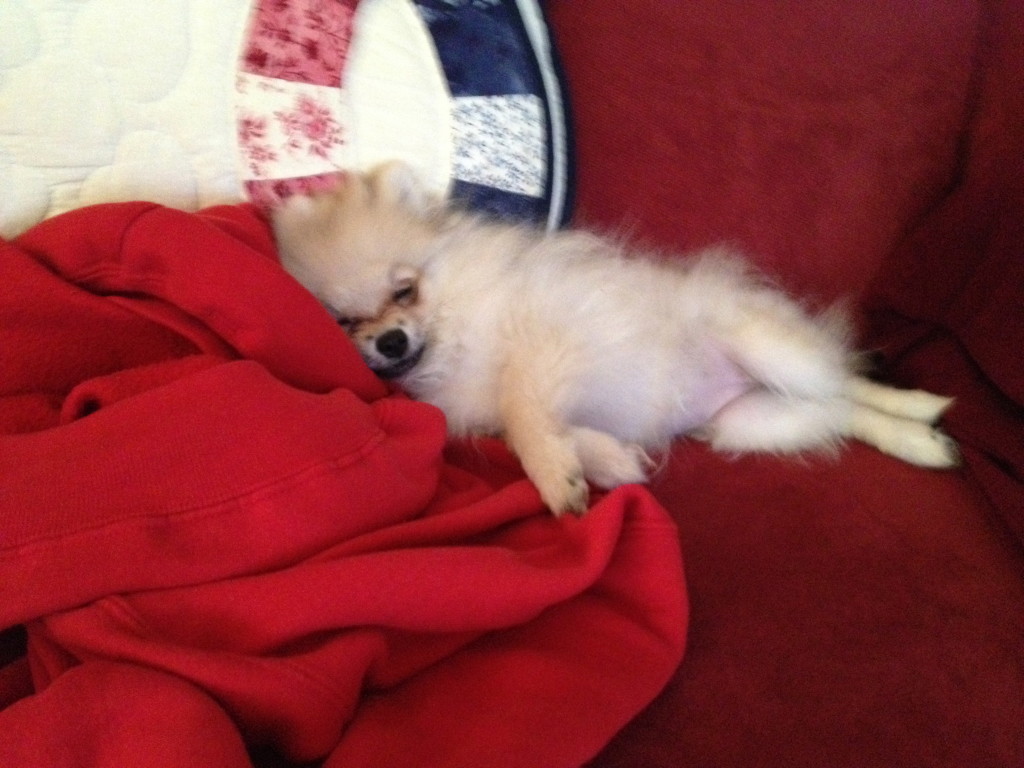 And we made dinner, including okra and brussels sprouts. Try okra roasted or grilled! It has a great spicy flavor. These fresh ones I bought weren't slimy at all! 🙂
Don't forget to enter by leaving a comment below!
XOXO With a Cherry On Top,
-Minnie