Goodbye Seattle
Our last day in Seattle was bittersweet, but we were fortunate enough to have a super late flight at 11pm. The trip back to Baltimore is such a long one, so taking an overnight flight seemed like the best option. Spending the entire day with Sarah and Andy was great!
This post is basically what we ate all day, and just a photo dump in general from anything I missed!
Our first stop was Seattle's best doughnuts. If you ever visit. Top Pot is a must try!
Original glazed for Tony. Pink sprinkles for me! Of course 🙂
Which reminds me, Seattle had birthday cake macaroon! Uhhh, sign me up!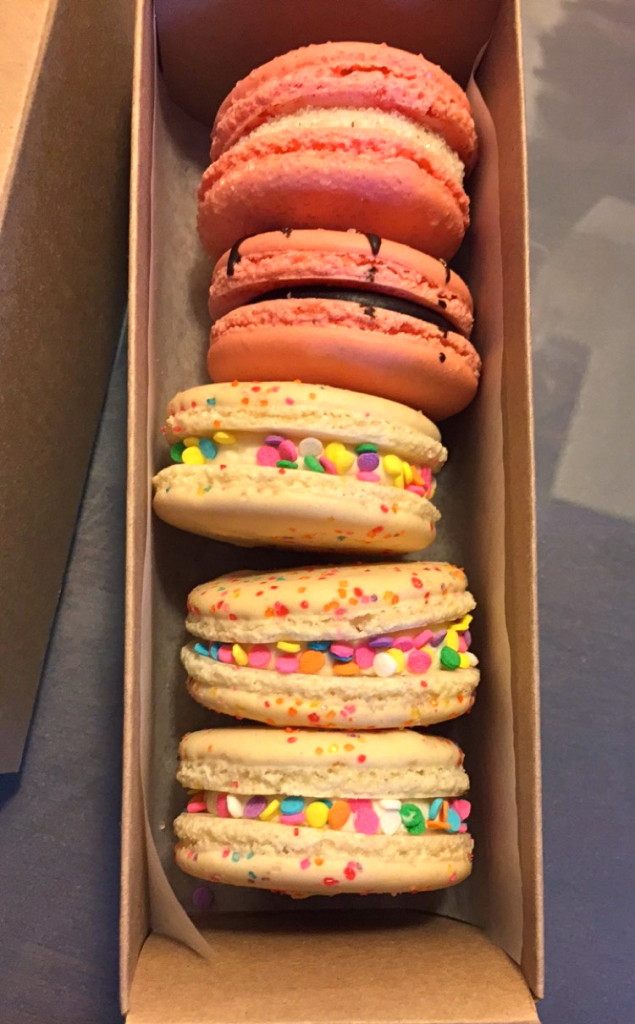 After the doughnut craze, we both decided it might be a nice idea to look like normal individuals. I realize in the above picture I look a little crazy… it was early 😉
All of my outfits for Seattle came at a bargain. Baseball sheer top is from Forever 21, jeans are from H&M, and boots are from Target.
Tony stopped for a food truck… but I was saving room for something good in the market!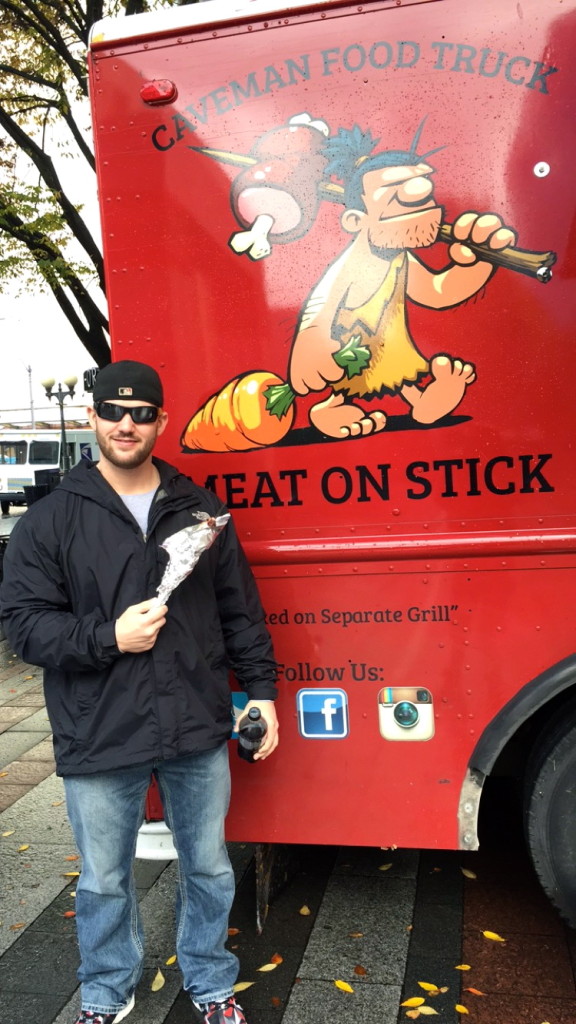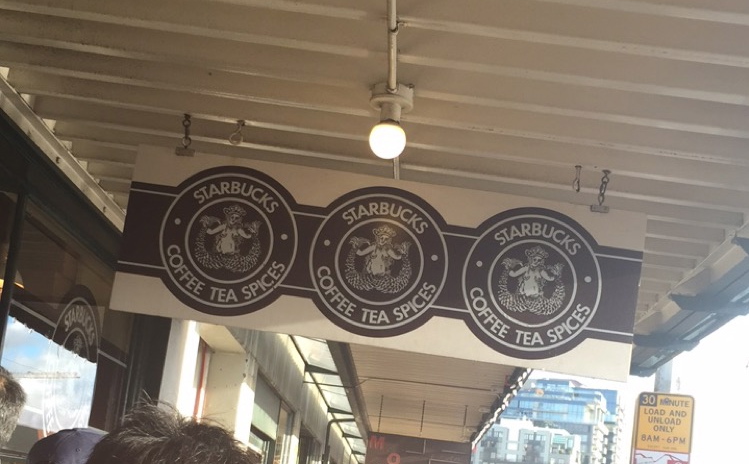 Note to any travelers: You can only get the mug that says first Starbucks HERE. So don't wait in the line twice like we had to, it's long!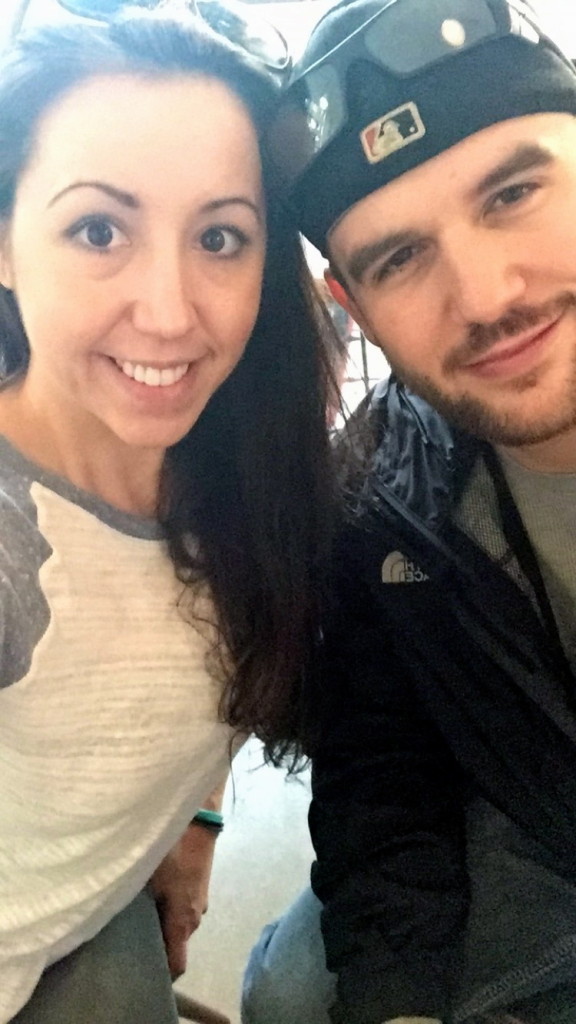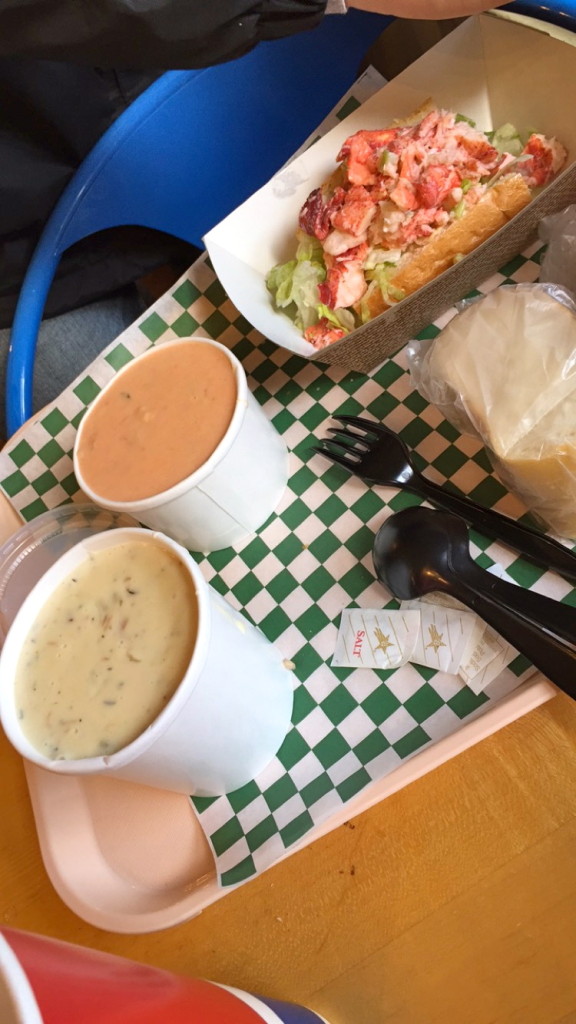 My first time trying clam chowder and it was AMAZING. You can find it at Pike Place Chowder. This place won competitions even on the east coast! I had to try it and now I know why people love it. So creamy and delicious. Expect to wait a little bit though.
After lunch Tony and I headed down to the docks.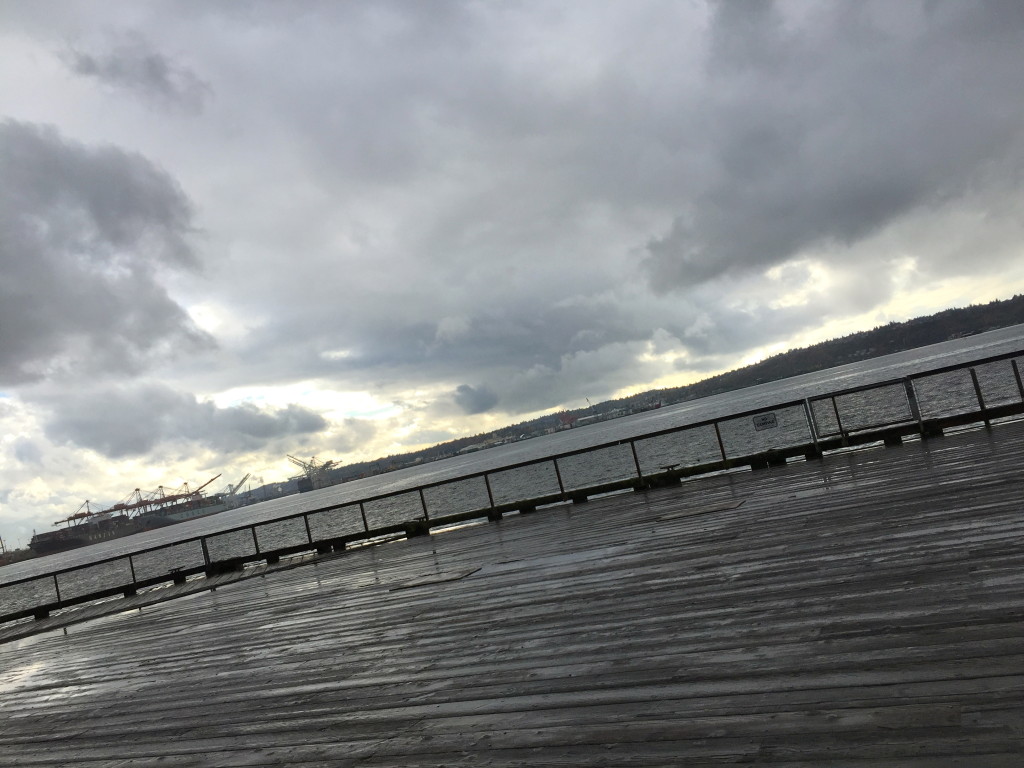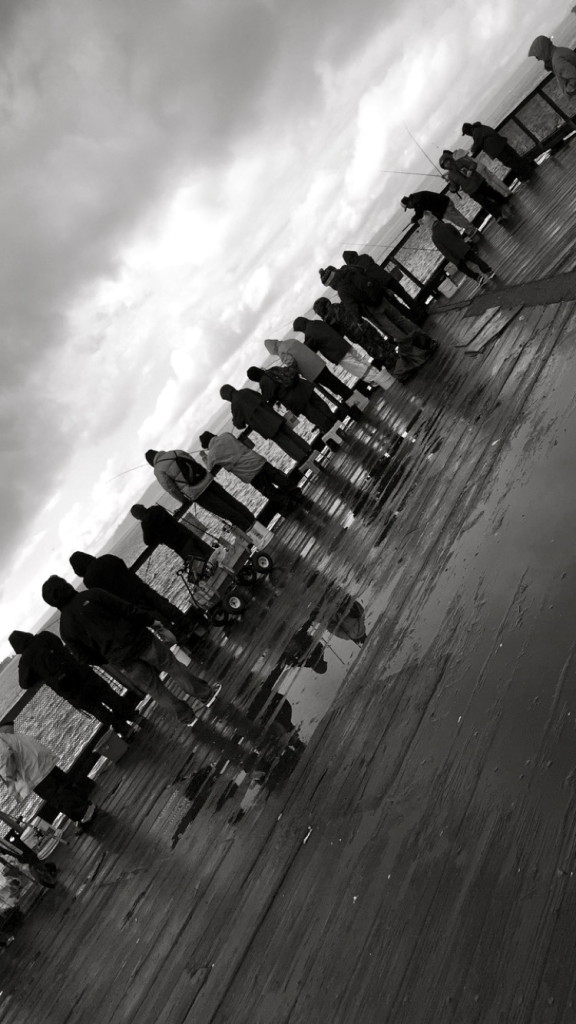 I really liked this picture I took of all the fisherman. I think I'm going to hang it in my blog room when our house is finished!
Later, Sarah took us to a cake place that she loves. Look at these crazy meringues.
It's okay to giggle, we did!
And I finished the Seattle experience with a latte recommended to me from someone on Instagram, so thank you! It's a "white velvet latte".
After all this time and a solid friendship with Sarah I FINALLY got to see where she lives. It was so exciting! Of course I see it via FaceTime or snap chat all the time, but really it's not the same.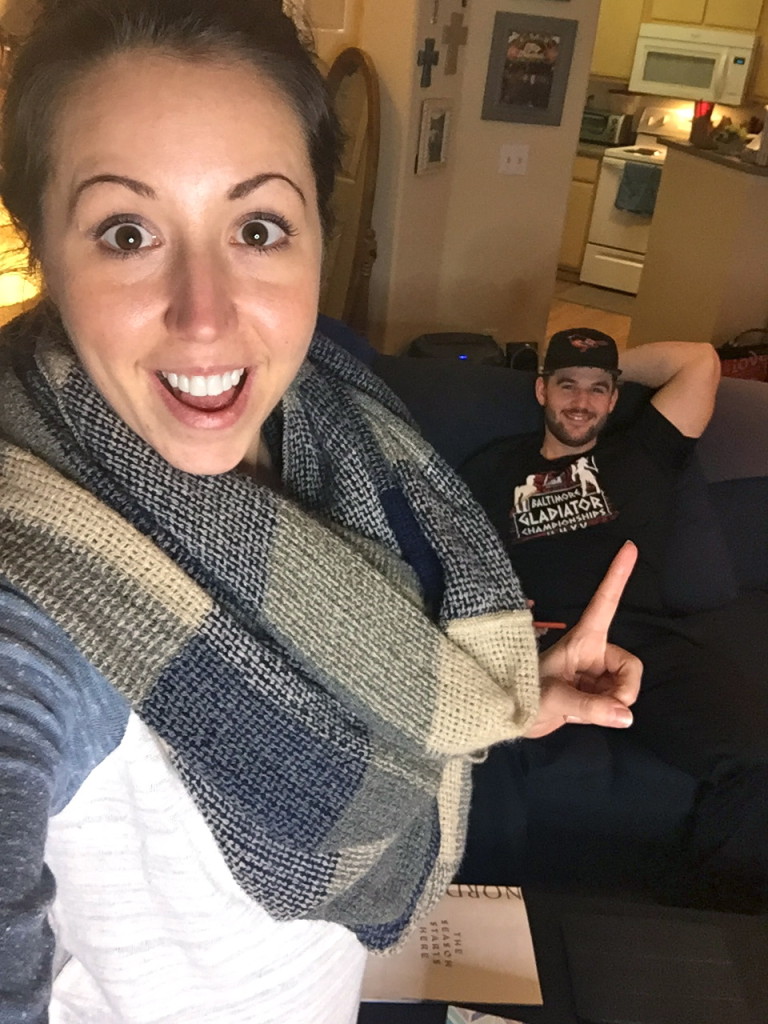 "I'm in Sarah's house!" 
And because I'm a selfie queen, I HAD TO take a selfie in Sarah's selfie mirror. It felt right 🙂
Now let's talk about this AWESOME light she has. It's for photography on her blog and I must get one. It makes you look like you have an amazing filter number one; number two there isn't always natural light to work with, so it comes in handy when I need to take pictures of food and recipes at night.
This light was SERIOUS. I felt like I was on the Ellen show.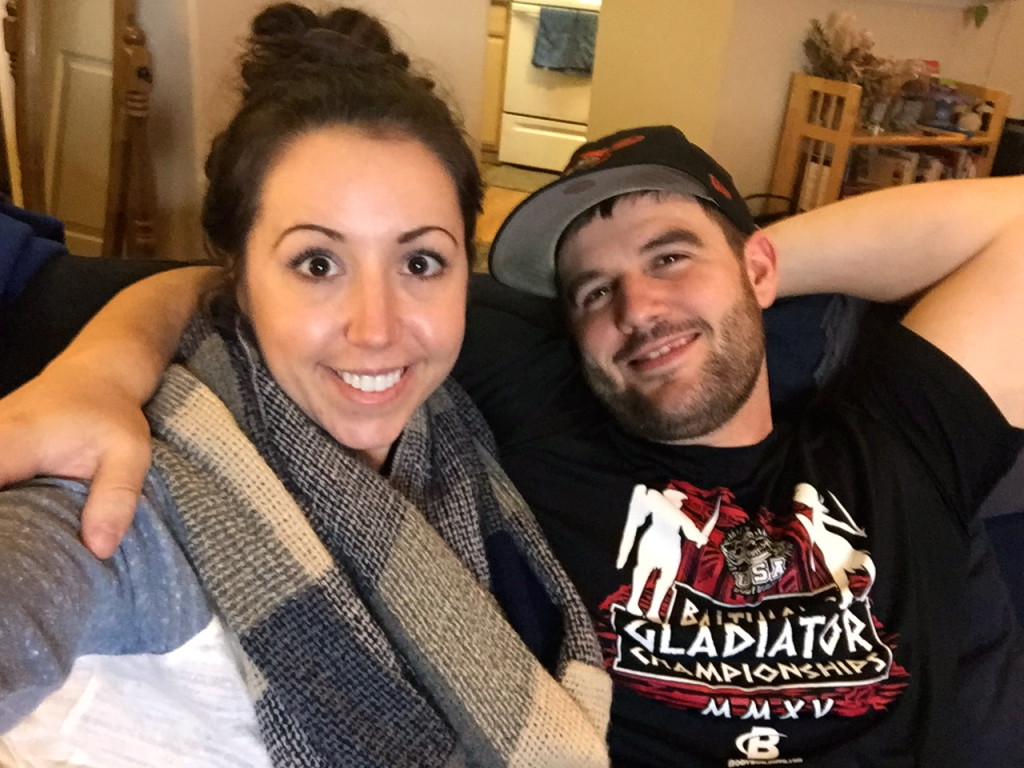 It was finally time to say goodbye, and I was a mess!
The guys held it together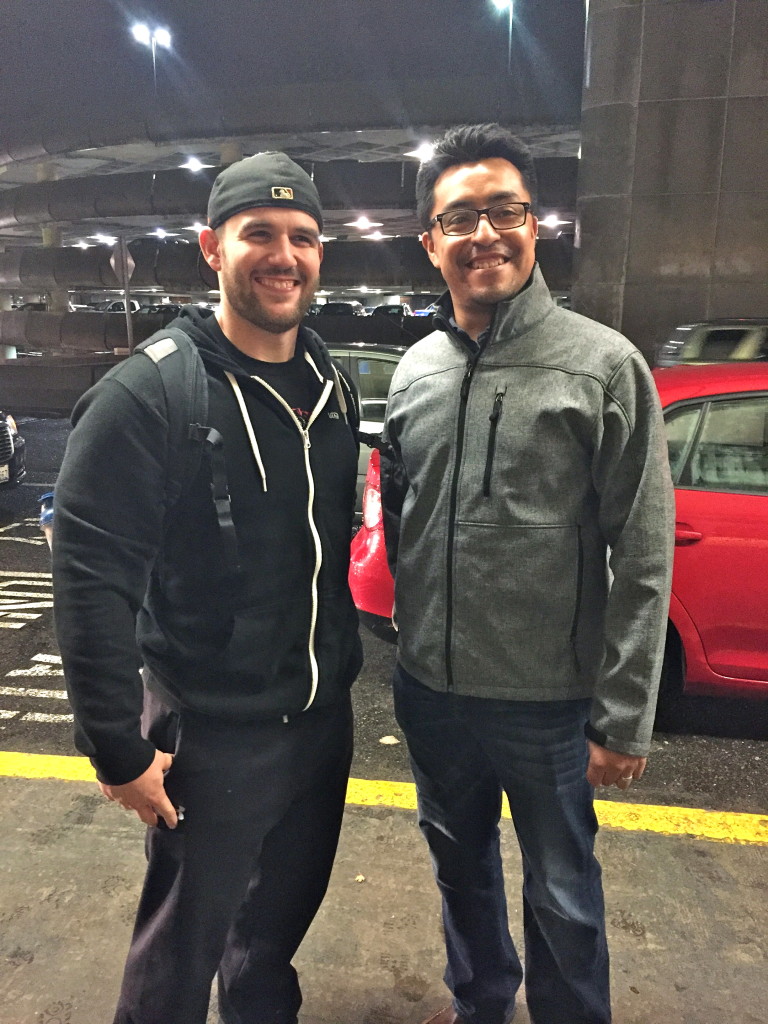 Off we went!
A big thank you to Sarah and Andy for an unforgettable time in Seattle. I love you guys so much.
Also thanks to my main peeps, G-Mama and Pop Pop for watching my little ball of fur.
I hope everyone has a fabulous holiday. Stay safe and eat good!
XOXO With a Cherry On Top,
-Minnie