Rainy Fun
Hi everyone!
I hoped you had a nice weekend. I really would like a redo on mine since my phone decided to break and then apple wiped everything from it, telling me sorry you lost it all. Oh the heartbreak you feel after that…
However, it's a material possession and all of it can be rebuilt with time.
Moving on…
---
Our Saturday in Seattle was pretty rainy, but we made the most of it. First up, Tony and I hit a Golds nearby. I made him throw in a flex with his calves, since he has the best calves around 😉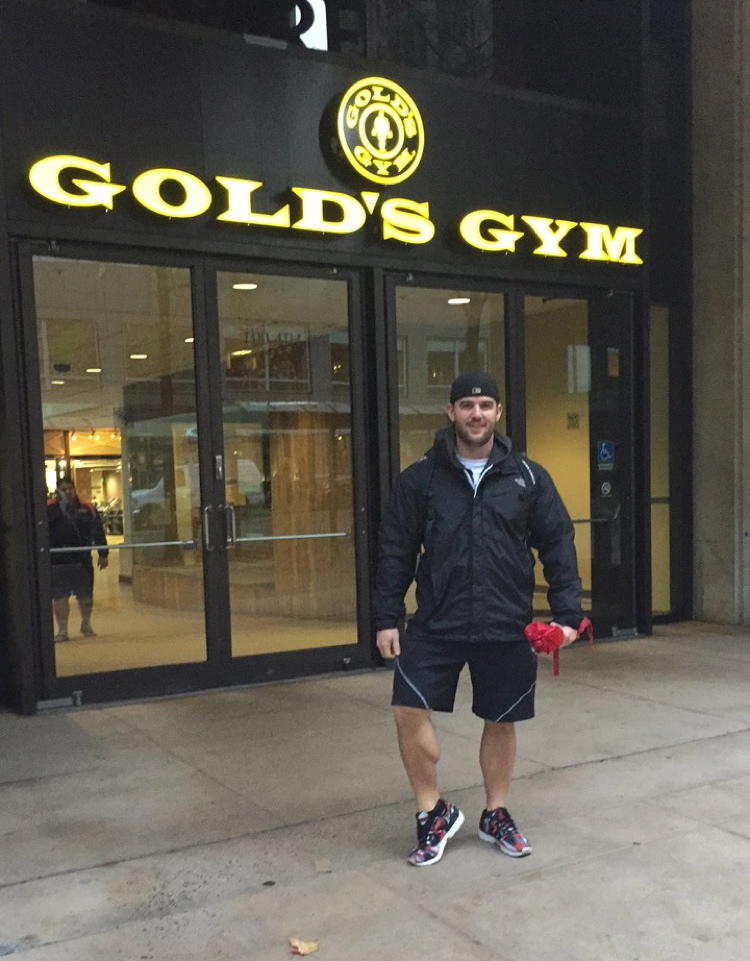 I wasn't feeling a lift as much since we did the epic leg day on Friday, so I stuck to a cardio routine.
This Golds was pretty small, so some of the cardio was upstairs. I'm no stranger to the spin bike and I love sharing my routines with you guys. Here's a good one I always do:
3 minute seated warmup low resistance
Standing climb for 3 minutes
Heavy resistance seated for 3 minutes
Jumps (up and down out of the seat) for 3 minutes
Standing, but hovering over the seat (glutes back) for 2 minutes
Standing straight up (hands for balance) for 3 minutes
3 minute cool down
That's 20 minutes! Of course you could add more if you wanted to. 🙂
Tony did shoulders.
Back to the hotel we went to get dressed. Yes, we both wore flannel. You HAVE to wear flannel in Seattle. Funniest part was that Andy and Sarah showed up in flannel too. I swear we didn't plan it!
We had plans for an epic breakfast with Sarah and Andy. Beth's cafe has been promoted by multiple networks, including the food network! I believe we saw it on Man vs. Food, so Tony had to take on the challenge as well.
It's actually one of those little dives, for sure, but the best kind of food. So what did Tony end up ordering for a food challenge?
The "Triple Bypass". This is a 12 egg omelete. And NO, it's not just 12 eggs. It's stuffed with four cheeses, ham, sausage, bacon, and I'm sure more that I'm forgetting.
I ordered a 6 egg omelete and Amish bread.
Look at the size of the 6! It was super overwhelming.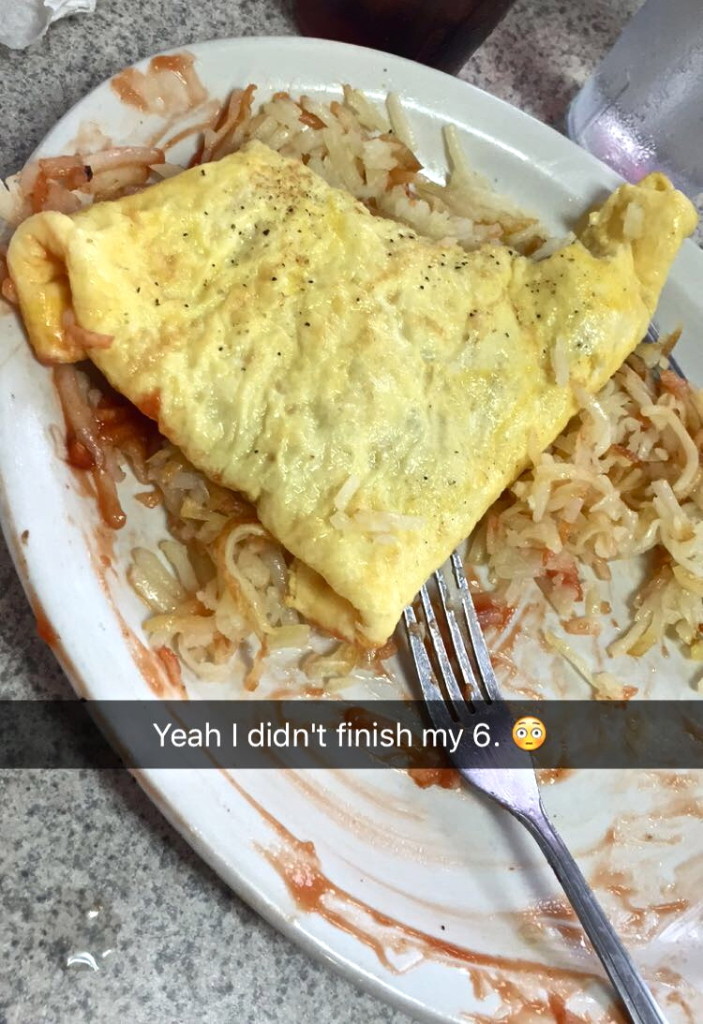 Unfortunately, I barely put a dent in mine… we cheered Tony on though to power through.
And voila! He did it.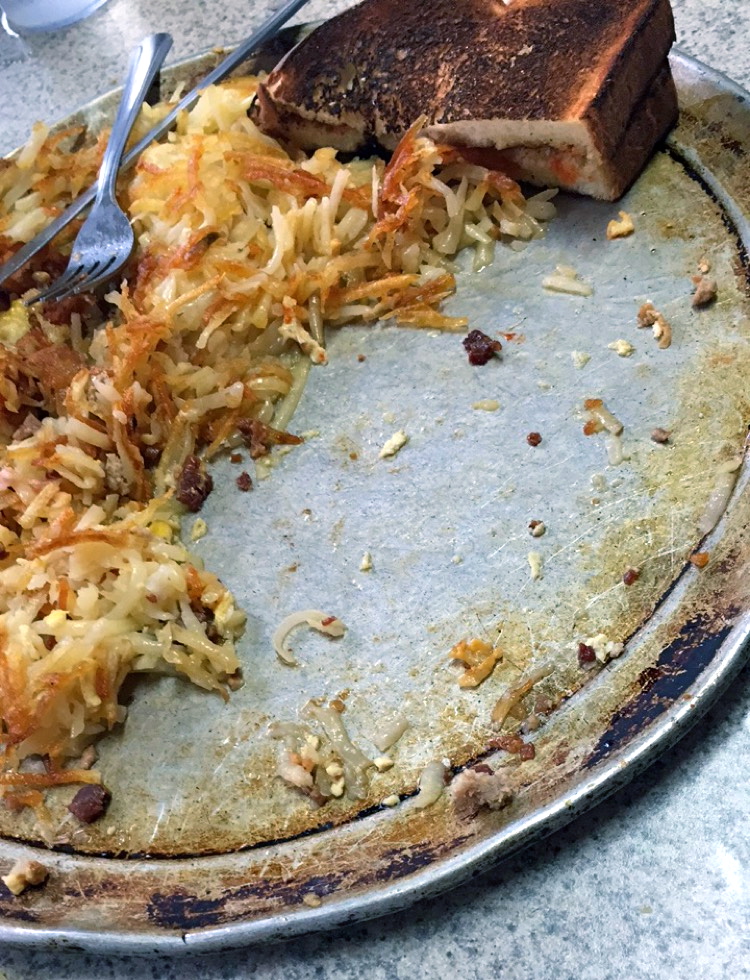 However, he didn't eat for the rest of the day. 😉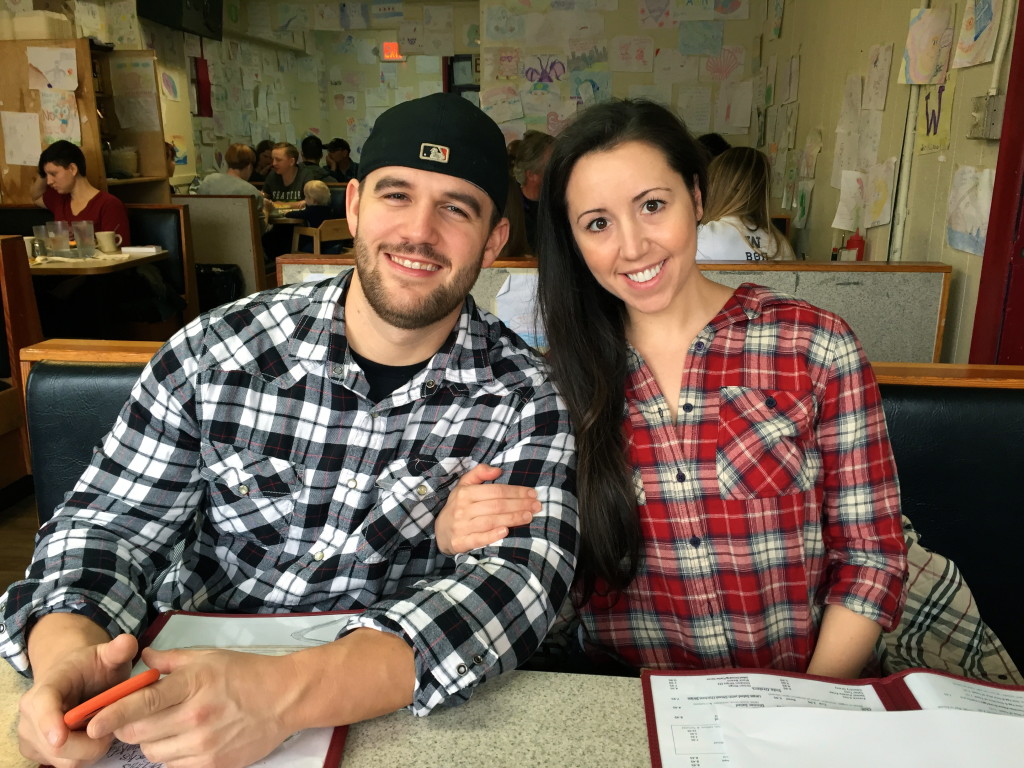 One of my favorite pictures from the trip. This was obviously pre-omelete. 
Next up was the aquarium!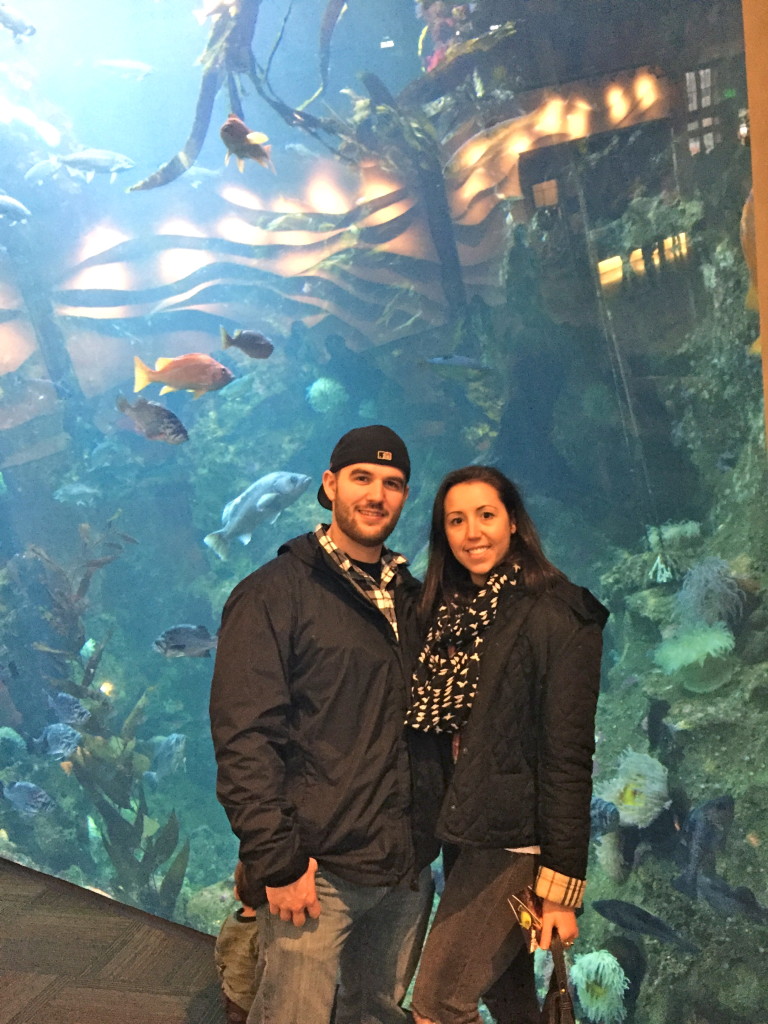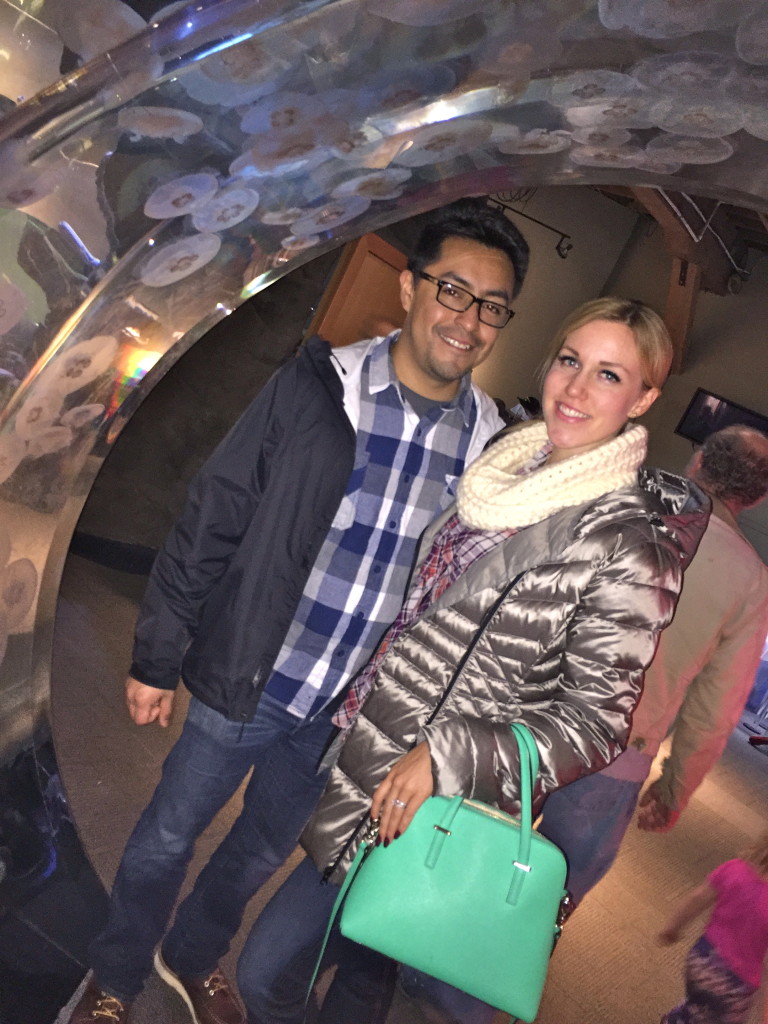 I just have to share with you some beautiful pictures from the Seattle aquarium. It's amazing what beautiful creatures exist that we aren't able to see with our eyes on a daily basis.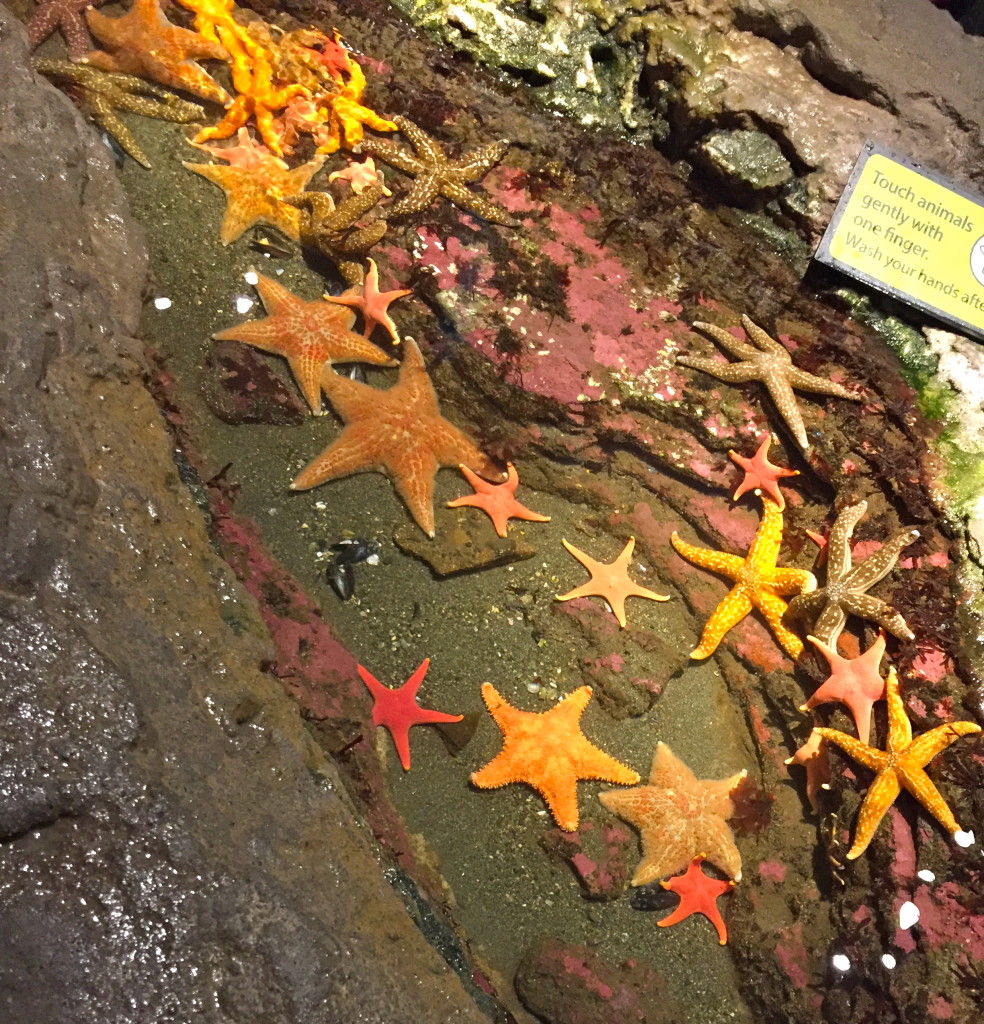 Obviously I was drawn to the Nemo and Dory fish. So cute!
Baltimore is known for the aquarium, however there were some special guys I was able to experience on the west coast that we definitely don't have over here!
Seals!
And sea otters!
The sea otters definitely put on a show. If you ever get a chance to go to the aquarium I highly suggest you check these little fella's out. So fun.
After the aquarium, we hit up a place I had been waiting for. The Starbucks Roastery. 
If you aren't familiar, it's the new fancy Starbucks in Seattle that only the BEST OF THE BEST get the opportunity to work. They have premium coffees, drinks, and pastries you can't get anywhere else.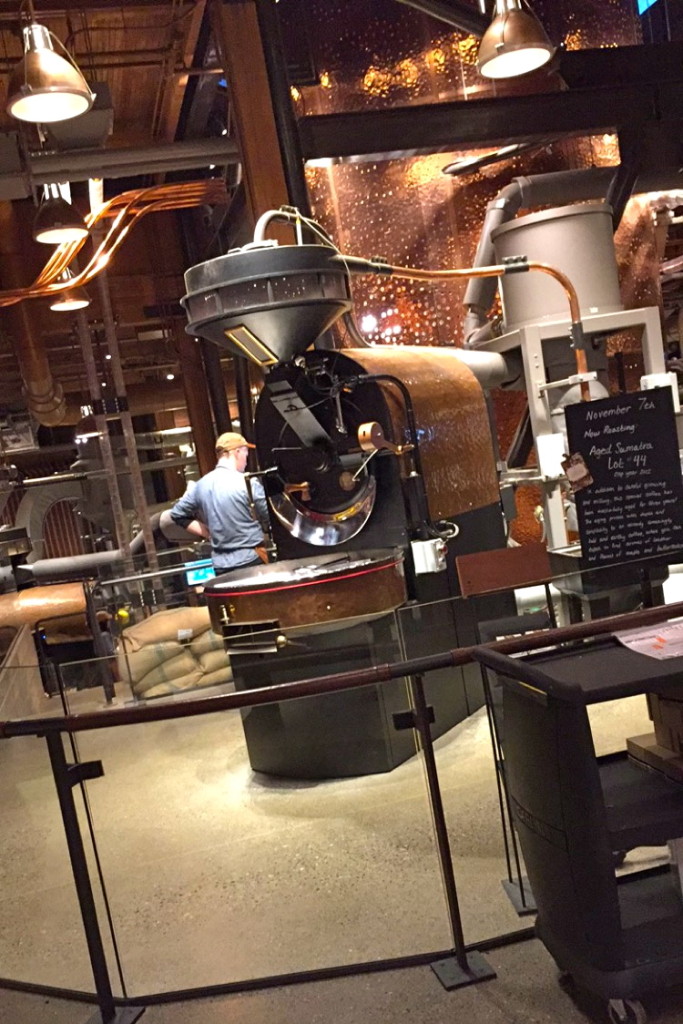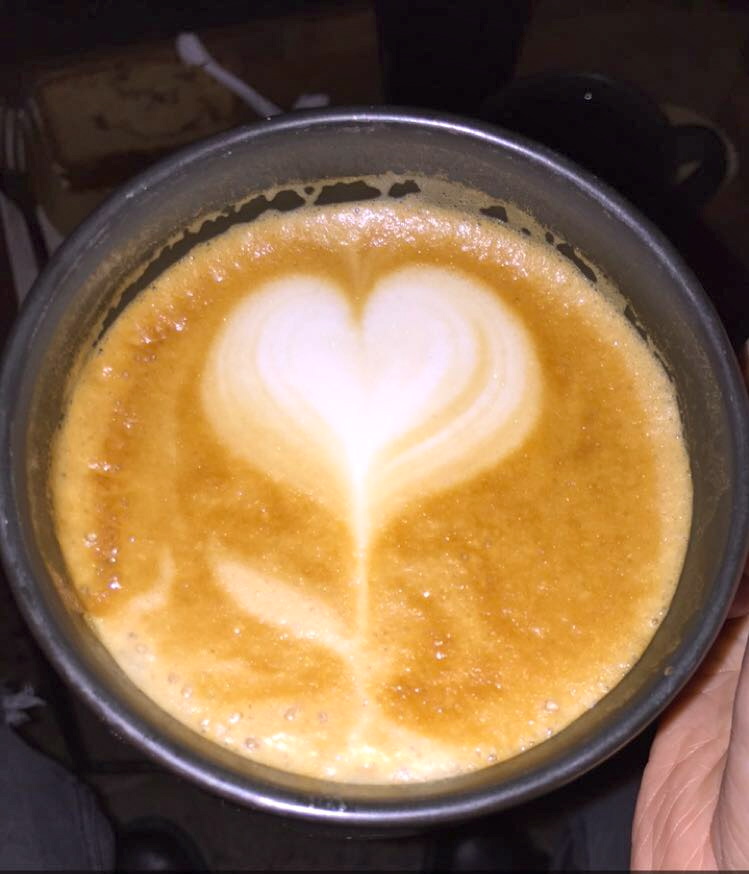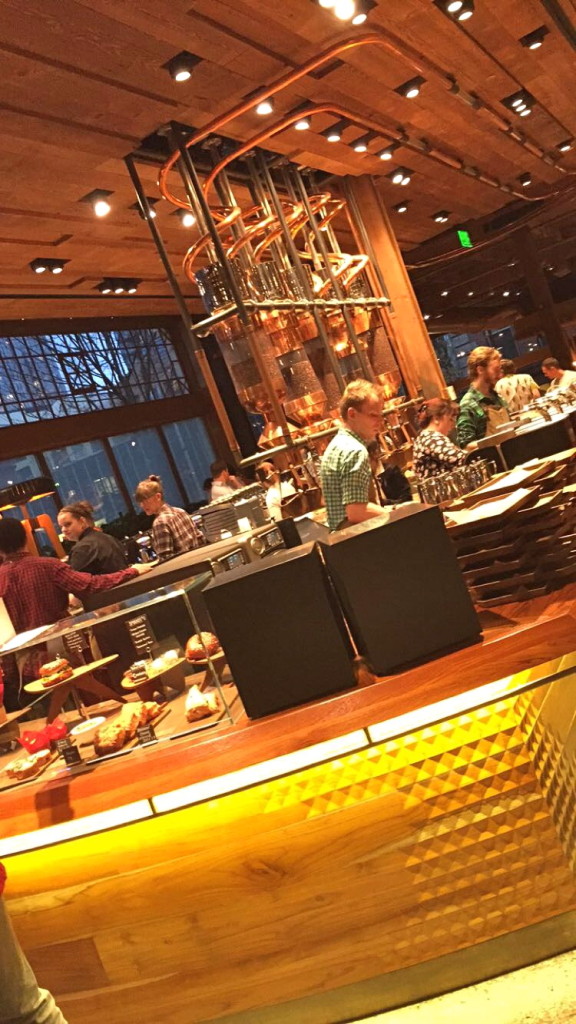 The cutest little tray. The latte I had was a butterscotch latte. AMAZING!
You can't beat coffee and good friends.
I told you guys, matching flannels!
My favorite part? This pink cake.
It had JAM in the middle. Delicious peach jam. Just enough, white white chocolate on top. Oh my!
We finished our day with a visit to the Great Wheel. I'm all for amusement park things, so I thought I'd be okay on the Ferris Wheel. Turns out… I wasn't. I was scared!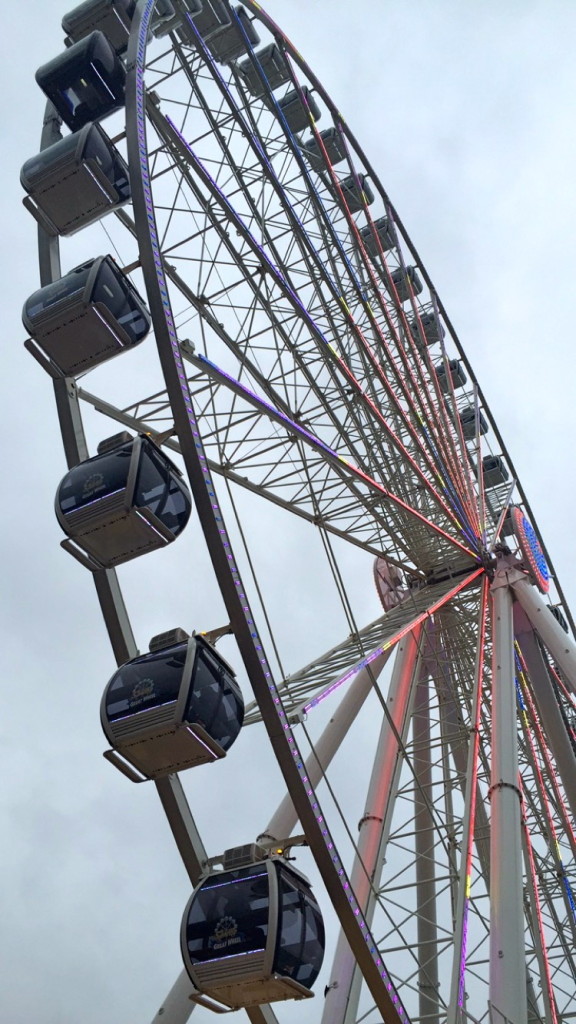 It's really high up there. And it was rainy… which didn't help my fears.
But, I had people by my side that I love.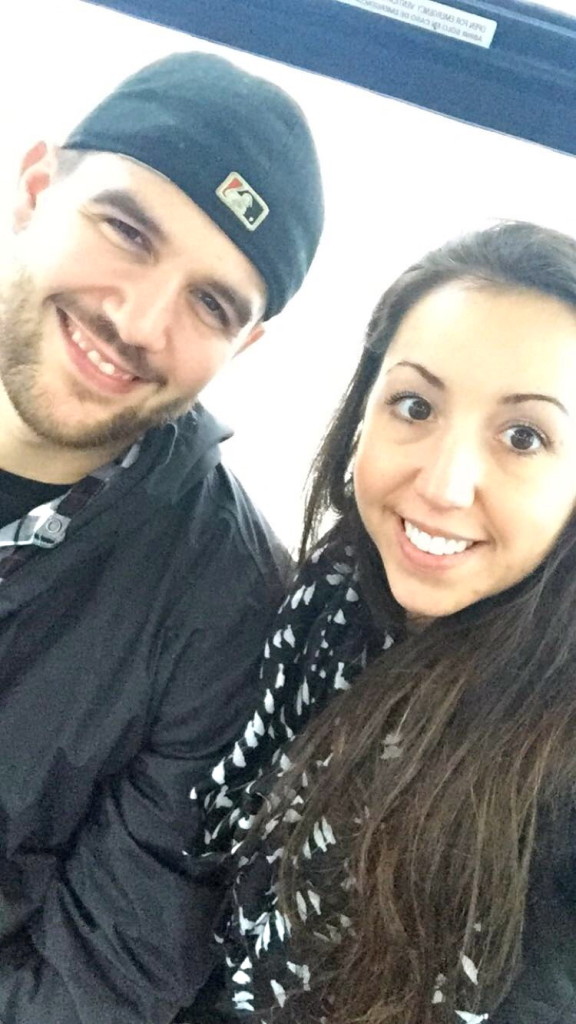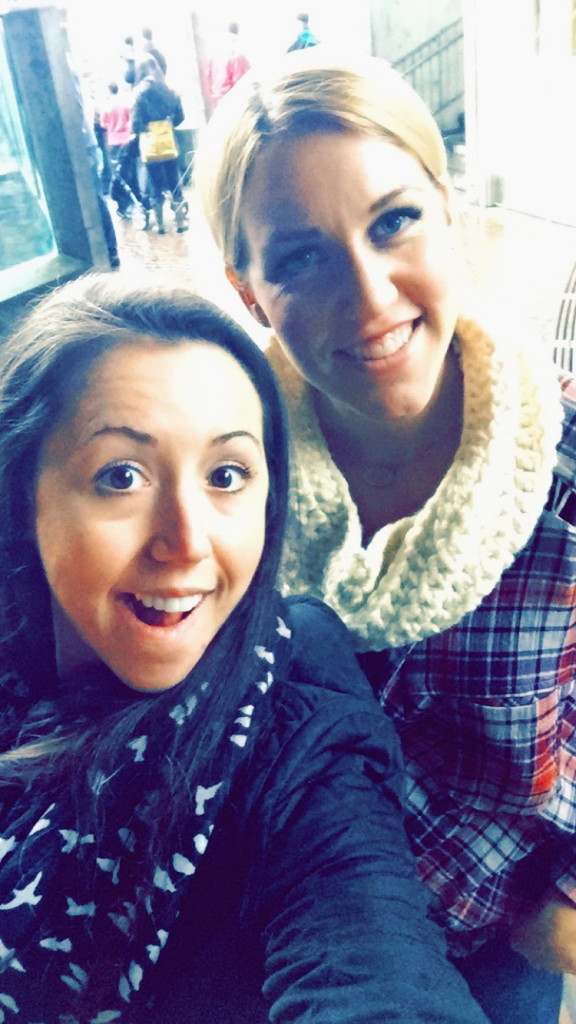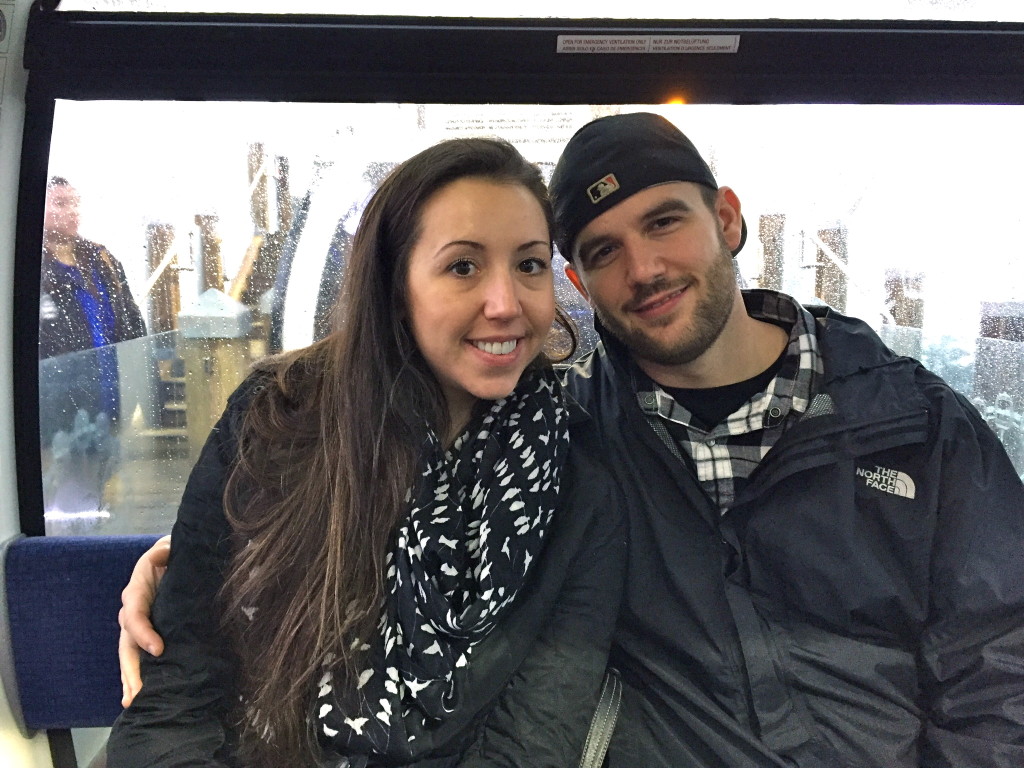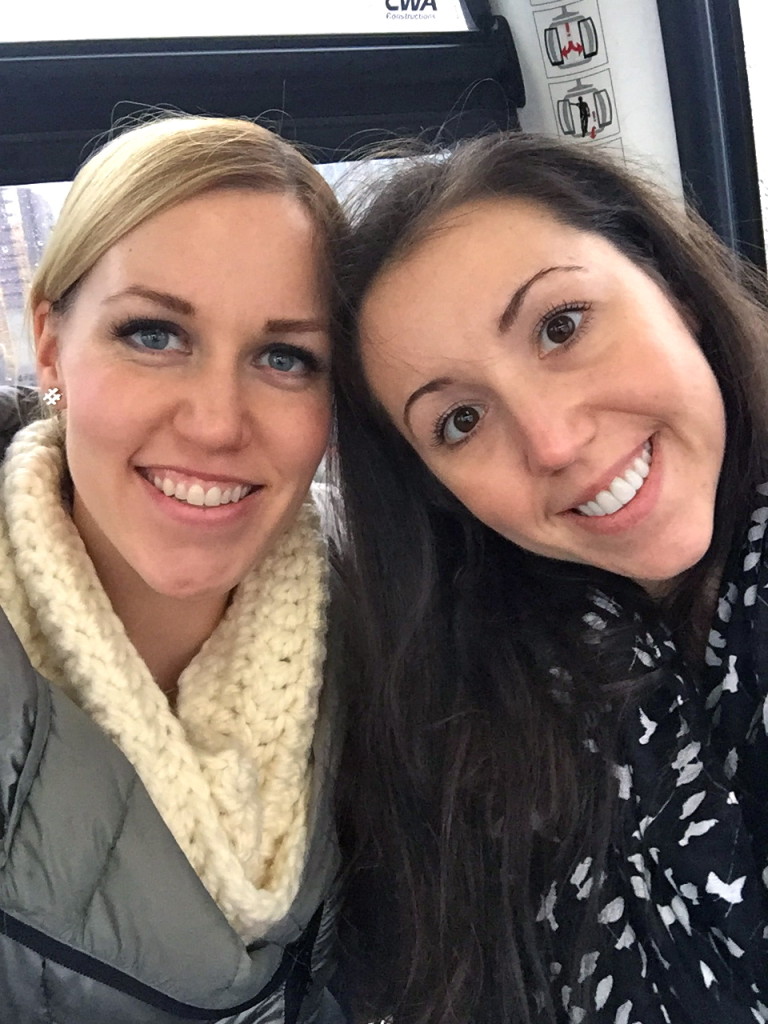 We ended the day with dinner, shopping, and dessert. Any day that ends with fro- yo and lulu is perfection to me!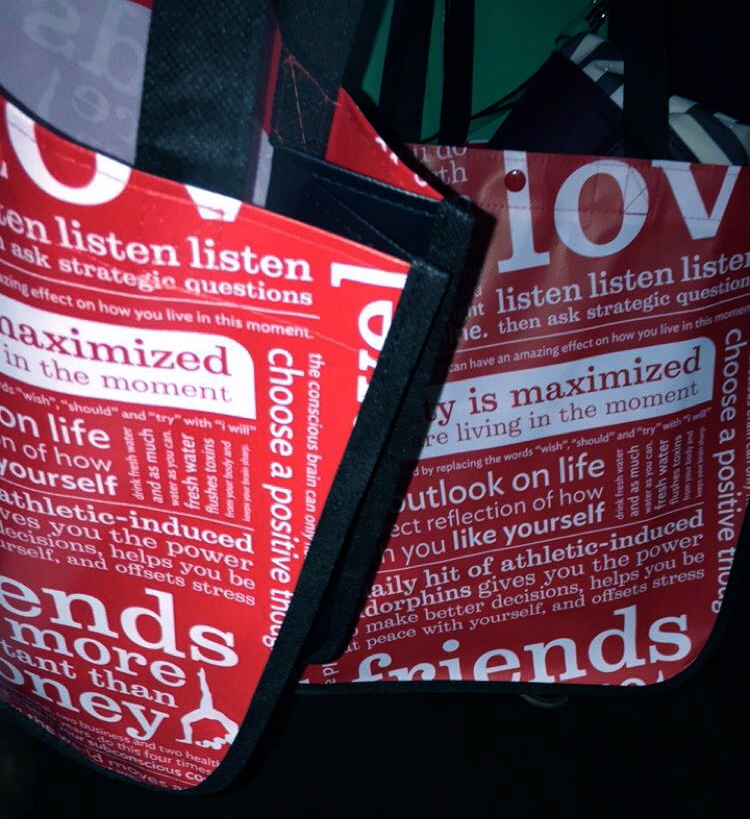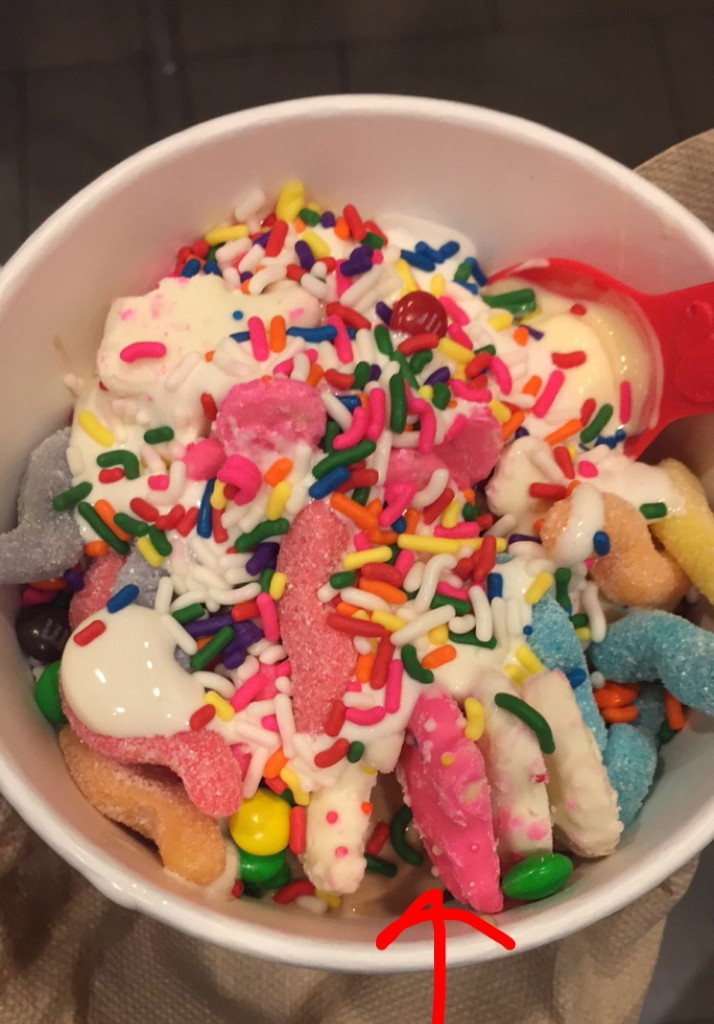 Have an awesome Monday!
XOXO With a Cherry On Top,
-Minnie