Turkey Day Love
Hi everyone! I hope you had a nice Thanksgiving! Tony and I were able to visit both of our families. It felt good to share our first Turkey day together!
Of course it felt extra good to EAT on that holiday. We both were on prep last year so we did it up big.
But FIRST! We hit the gym for some calorie burning before the feast. We were limited on time, so I always go with something I know is going to keep my heart rate up the entire session. Cardio mixed with plyos.
Yes, THEY SUCK. But, YES, THEY WORK!
I'm going to share with you guys exactly what I did, so if you continued your feast over the weekend (leftovers anyone?), and you want a fast blast to get you back on track, I'm your girl 🙂
---
CARDIO + PLYOS 
10 minute cardio cardio of choice (cross trainer, step mill, treadmill, etc).
25 walking lunges
side squats back to the start (alternate directions back and forth)
1 minute run in place
30 second high knees
REPEAT 3 more times
—————————————
10 minute cardio
duck walk squats x 25
run back to the start
15 jumping jacks
1 minute run in place
20 seconds high knees
REPEAT 3 more times
————————————–
10 minutes cardio on the treadmill on incline 6
2 minute walk normal – 4Mph
1 minute walk wide
1 minute longer steps
1 minute RUN
REPEAT 1 time at incline 8
Step ups on High Box x 10
15 jump squats
REPEAT 3 more times
---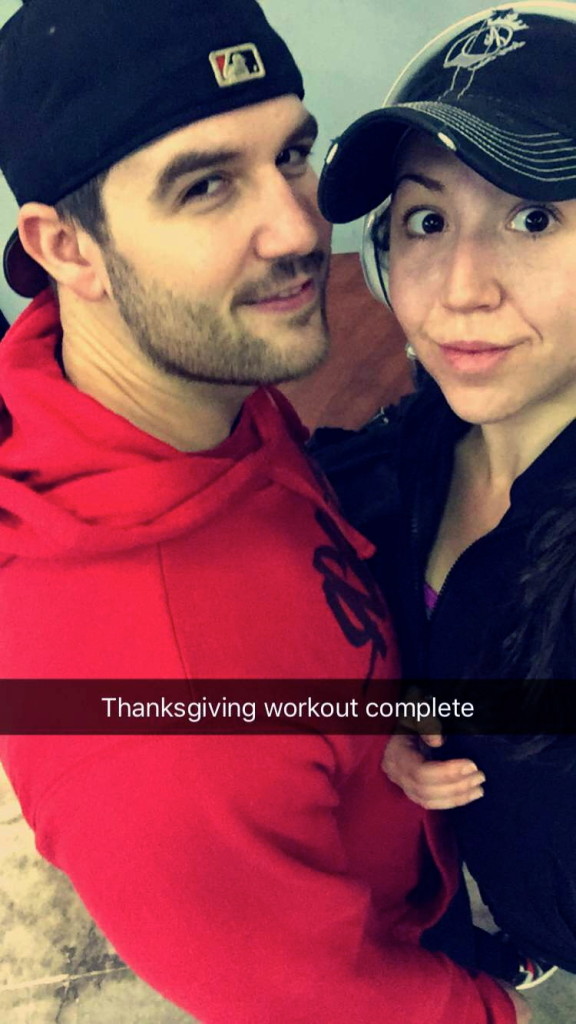 It felt really good to knock that one out! And it felt even better to shower and get all clean 🙂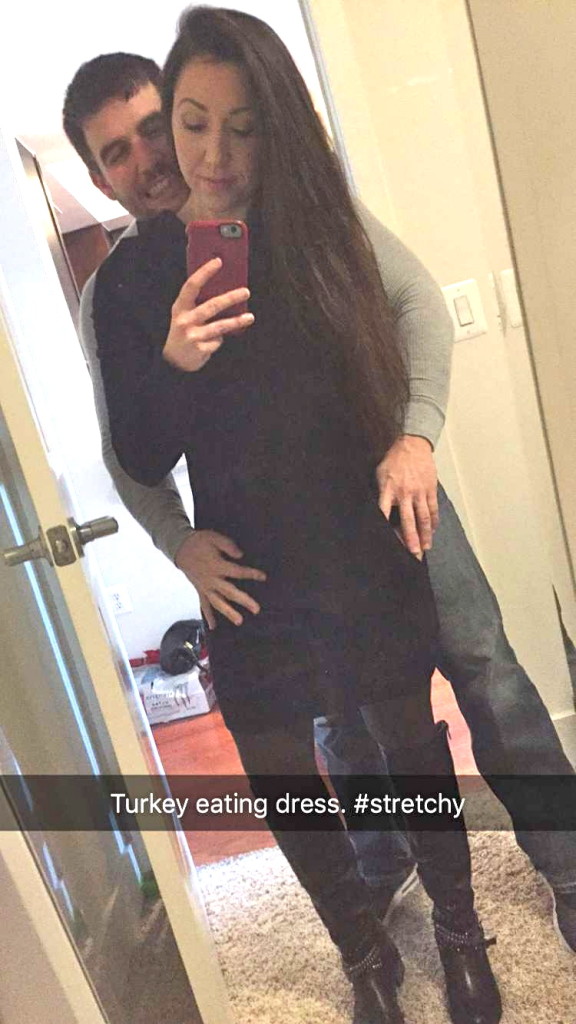 My dress is from Fabletics! I'm obsessed with it because you can dress it up or down. It's SUPER stretchy, fleece on the inside, and so comfortable. Perfect for a Thanksgiving dinner. I also LOVE the hood.
We went to my parents first and Phoebe was oh so happy to see G-Mama and Pop Pop.
That's "her spot". It's a little slab of marble in their house in front of the fireplace. I guess it's nice and cool. Poor Phoebs wears a winter coat year round.
And Miss Shelby Ann? Well Thanksgiving is her Christmas. Poor Shelbs LOVES people food, but she doesn't get it anymore because she doesn't do well with it. Well of course it was the holiday and we let her have things. She went to TOWN.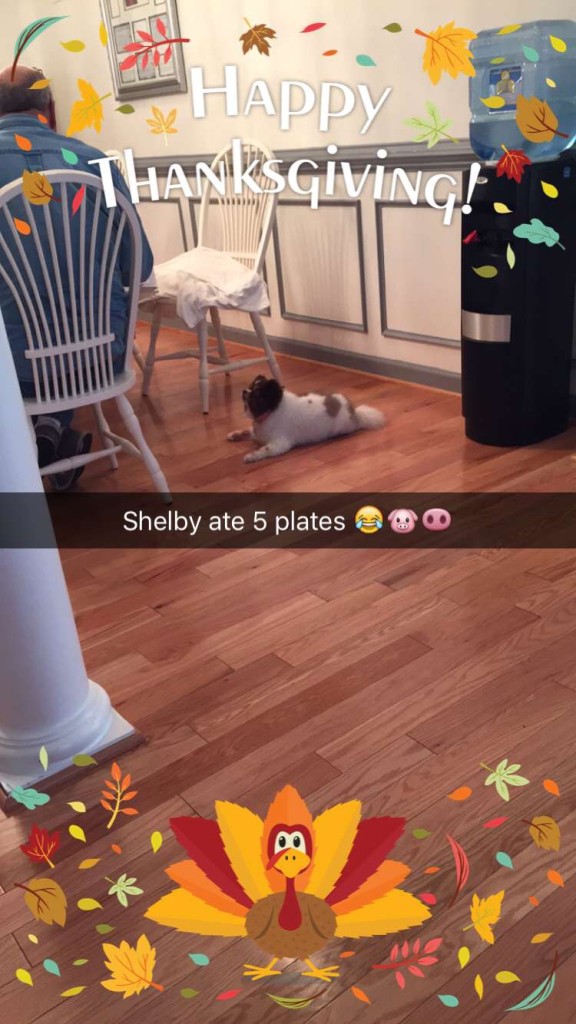 Here in Maryland, Mac and Cheese is huge on Thanksgiving day. It's MY FAVORITE! And look who brought it to the table.
After my parents, came Tony's family. I think he is a little used to holding Phoebe, because he picked up Snickers.
We had such a nice holiday together, and I can't wait to share our first Christmas!
I hope you all had a great Monday. Try the workout and let me know what you think.
XOXO With a Cherry On Top,
-Minnie