Grapefruit Freekah
Add some zing to that side of grains with a little acidity! This is the first time I've experimented with grilling fruit and I absolutely loved it. Actually I've grilled peaches before as a dessert and those were good, but never grapefruit!
In case you don't know what Freekah is, it's only my favorite grain! It's a green wheat and cooks in about 12 minutes (so much easier than rice). Plus it's higher in protein than other grains and has 4 times the amount of fiber! It's also an excellent choice for those with insulin insufficiencies. Usually I eat it plain because the flavor alone is wonderful. It has a nutty taste to it.
I decided to take my freekah up a notch by adding some grilled grapefruit and other ingredients. It was definitely a win!
For this recipe you will need: 
1/2 cup of dried Freekah 

1 cup of water
1/4 cup of red wine vinegar
1/2 grapefruit
1/3 cup white sweet corn (frozen)
1/3 cup of cucumber, peeled and chopped
Start by cooking the freekah. Bring 1 cup of water to a boil and add the freekah. Turn down to a simmer and cover.
In 5 minutes, uncover and add the red wine vinegar and the corn.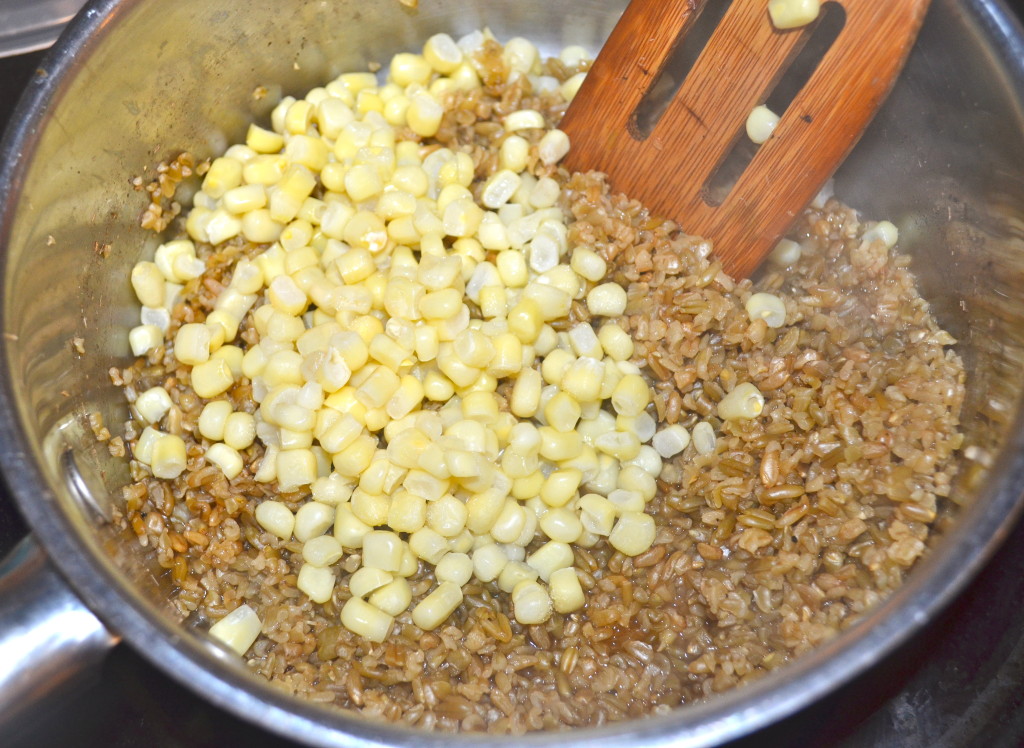 Cover for another 7 minutes or so until the water is all absorbed and the freekah "fluffs"
While the freekah is cooking, peel and slice half a grapefruit. Place the slices on the grill (if you don't have an indoor grill you can use a pan too). Cook for about 10 minutes or until heated through

To the freekah, add the cucumber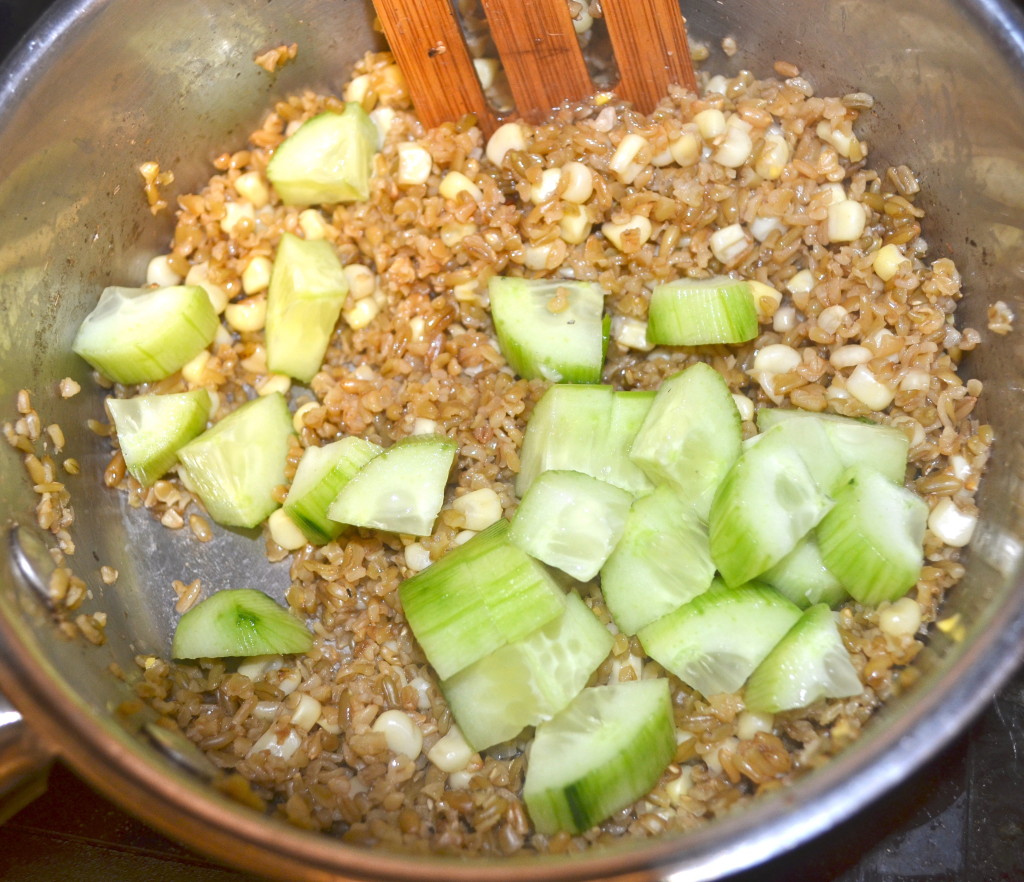 Then the grapefruit
I grilled some shrimp with this. It had a honey lime marinade on it which was 1/2 tablespoon of lime juice, 1 and 1/2 Tablespoons of honey, 1 Tablespoon of fresh chive
Up close…
Closer…
This freekah dish (shrimp not included) has: 350 calories, 2.7 grams of fat, 71.1 grams of carbs, 19.4 grams of protein. 
For the shrimp add about another 100 calories! I know it seems pretty carb heavy, but again these are GOOD carbs, great for a workout refuel! This isn't your white starchy bread folks, so eat and enjoy 🙂
If you want to lessen it some do 1/3 cup of freekah instead of 1/2 cup. I just like a lot of freekah 🙂
Happy eating…
XOXO With a Cherry On Top,
-Minnie