Hello Blog World!
Don't stop reading, I promise this will be good. Sit back, relax, and step into my world. We will become fast friends!
First thing is first. Without boring you guys of the major details of "about me" (I will soon create my bio), let me introduce myself quickly. My name is Katie, rather "Minnie" as I have been called my entire life by my family. Called something once and it sticks for life!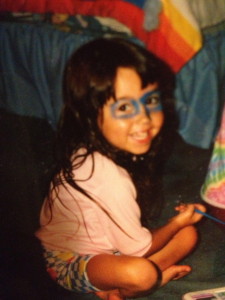 Anyways, I am 20 something living a healthy lifestyle the best way I know how! I'm not one of those "naturally blessed" thin people. I work hard for my shape! People I've worked with have been fascinated by my determination of fitness and eating healthy, and often wonder what is it I eat, what do I do? Well, that's why I'm here.
Oh, and I certainly am not a tech genius, so please bear with me as I learn to blog (be gentle on the first timer).
I want to share these things and my passion to be strong and healthy and live the good life! I'm here to inspire people that it's not hard to live this way. With some creativity in the kitchen, and a little sweat in the gym it'll happen. Get off the couch (okay yeah I love tv too, dont judge!) and just MOVE 😉
So welcome men, women, children of all ages to SkinnyMinnieMoves
-XOXO with a cherry on top,
Minnie