2 year Blog Anniversary
I can't believe it's been 2 years of blogging. I'm in deep now so you guys are stuck with me 🙂
I think once you hit the one year mark, you're probably in it for the long run, but being in for 2 years pretty much means I'm a permanent web floozy 😛
I first decided to start blogging while I was in between PA jobs. Honestly at first I was a tad embarrassed. I thought who is going to read this? I really didn't even want to show my parents. For a while there they were the only people who read it and I wanted to quit.
In case you were wondering here was my first ever post– just an intro to what was coming.
I've changed A LOT over these past 2 years. When people ask me what I blog about I no longer say "health and fitness". It's a long explanation. I usually say: Well it started with how I lost weight, grew into getting women in the weight room and doing more than just cardio, then developed into my competitions and prep, now it's mostly my daily life because for some reason people like to read about it. I know it confuses me too, I'm pretty blah. Oh and a few recipes thrown in there too. 
Unfortunately, I do not really consider myself a "skinny minnie" anymore. I'm fit and healthy, but I love my name and I'd never ditch it. It got me to where I am today.
THEN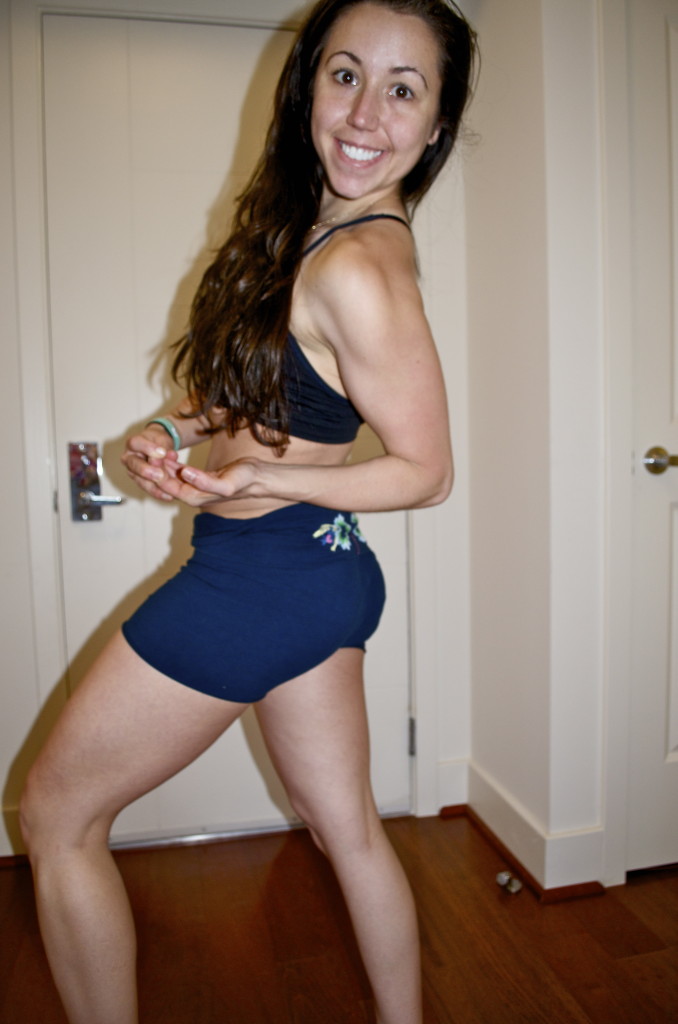 Now 🙂
I just want to thank all of my readers for sticking by my side. Whether you are a brand new reader or you remember these days…
My first banner
My second banner
Much better!
Anyway, a huge thank you to those that come and visit me everyday! I'm not e-mail shy, so please feel free to Email Me even to say hello if that's what you want!
I'd also like to thank my biggest supporters. My mom and dad. They believe in me more than anyone else. In fact I was told they fight over the iPad about who gets to read me first. I couldn't help but crack up. I guess it is kind of cool for a parent to be able to see every detail of their daughters life. Most kids don't even call their parents. Although they never had any worries with this nerd, I pretty much never did anything wrong. EXCEPT the one time I left school a month after I got my license to go to McDonalds for lunch. Oh the peer pressure. And of course what do I do? I hit a parked car… OF COURSE! So yeah that's it for doing wrong. I learned my lesson too.
In fact I can't look at those golden arches without thinking about it.
Anyway. I have a lot to look forward to with this blog. I've connected with many companies and made so many amazing friends because of it! In fact one of my best friends now is my friend Sarah. We were roommates for the Idea Fit/Blog Fest conference this past summer. The only downside is she lives so far away in Seattle!
I have big plans for my future and I can't wait to continue this journey with all of you 😀
ALL MY LOVE and THANKS 🙂
XOXO With a Cherry On Top,
-Minnie