Here Come the Divas
Hey there.
Here we are back at Monday again. Wow my weekend went way too fast. Stupid Friday work!
Yesterday Phoebe and I had obedience training and well, it didn't go as well as our first session. Since it was early, it was VERY cold and very windy. Phoebe did not like it.
All the other dogs were sitting in the grass and Phoebe would not, she doesn't like to get dirty.
Not only that, but the ENTIRE HOUR Phoebe cried. Not just a little teeny whimper. A full on cry. It only got worse with eye contact because she wanted me to hold her. I couldn't hold my dog like a baby during obedience training! We would've been laughed at. Every one already thinks we are divas.
She was so happy when class was over. The little dog just jumped at the car. Warmth! We headed home, had some food and then went to G-Mama and Pop Pops.
I went to the gym and did some #noequipmentcardio and leg day.
I didn't do any HEAVY legs because my right quad tweaked, so I made the best of it. My cardio was intervals again, but here was what I did for legs (other than my interval/strength training):
Box Step ups with 12 lb weights, 10 reps x 4 sets
Leg Presses, 180 lbs, 10 reps x 4 sets
Calf raises, 100 lbs, 10 reps x 4 sets
Barbell leg lifts on box, 40 lbs, 10 reps x 3 sets each leg
Donkey kicks with cables, 20-30 lbs, 10 reps x 2 sets each leg
Cable hip abduction, 20 lbs, 10 reps x 2 sets each leg
During my interval session, I did 100 walking lunges. YES 100! I was so proud of myself. I did 5 sets of 20. I used a 30 lb bar.
I also did a little twist on my reverse booty pikes by placing a stability ball in between my ankles and lifting up and down, pulsing. It really burns, try it out 🙂
Back at G-Mamas we chit chatted, and then I took my little monster home for some meal prepping!
This meal prep included turkey meatballs. This is so easy. All I did was take ground turkey, add one chopped onion, a little garlic powder, coconut vinegar, and sriracha. Mixed, rolled into balls, and placed in mini muffin tins! Bake for 25 minutes on 350 degrees Fahrenheit.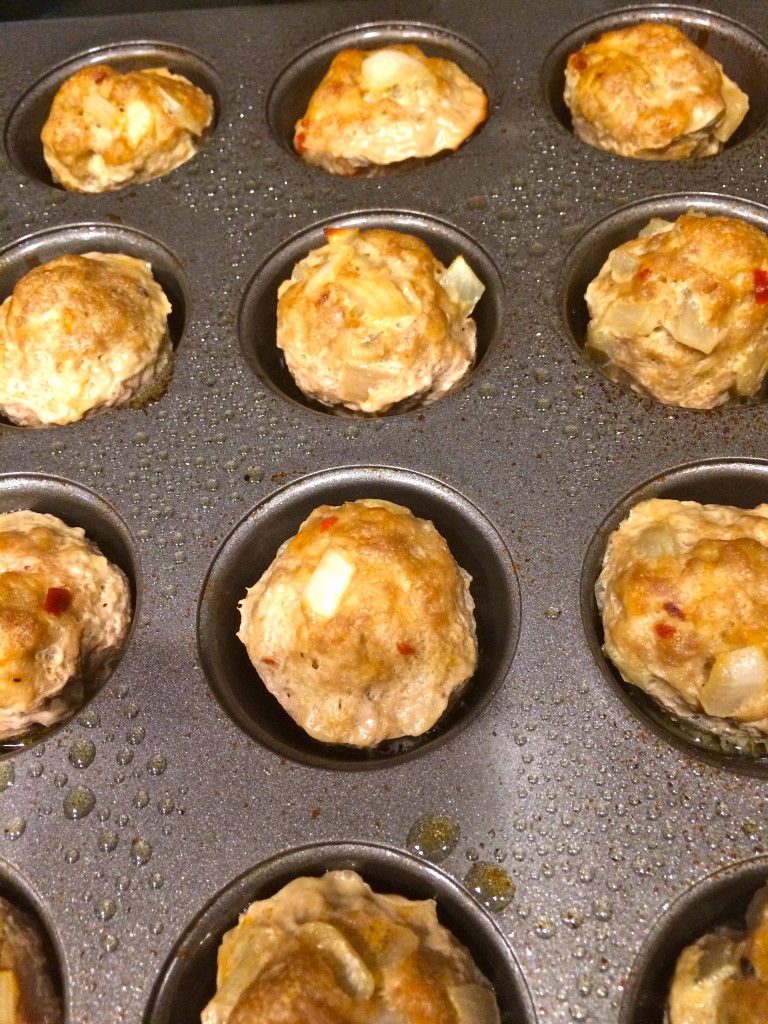 So why did I use the muffin tins? Well besides being ridiculously adorable, it helps to drain the excess fat from the ground turkey. Then I just place them on a paper towel to get rid of the extra hanging at the bottom. I made these my lunches for the week. Yum!
I know this was a pretty quick blog, but I'm exhausted from prep and that workout. Time to watch some Friends and go to bed. Phoebe is super tired too 😉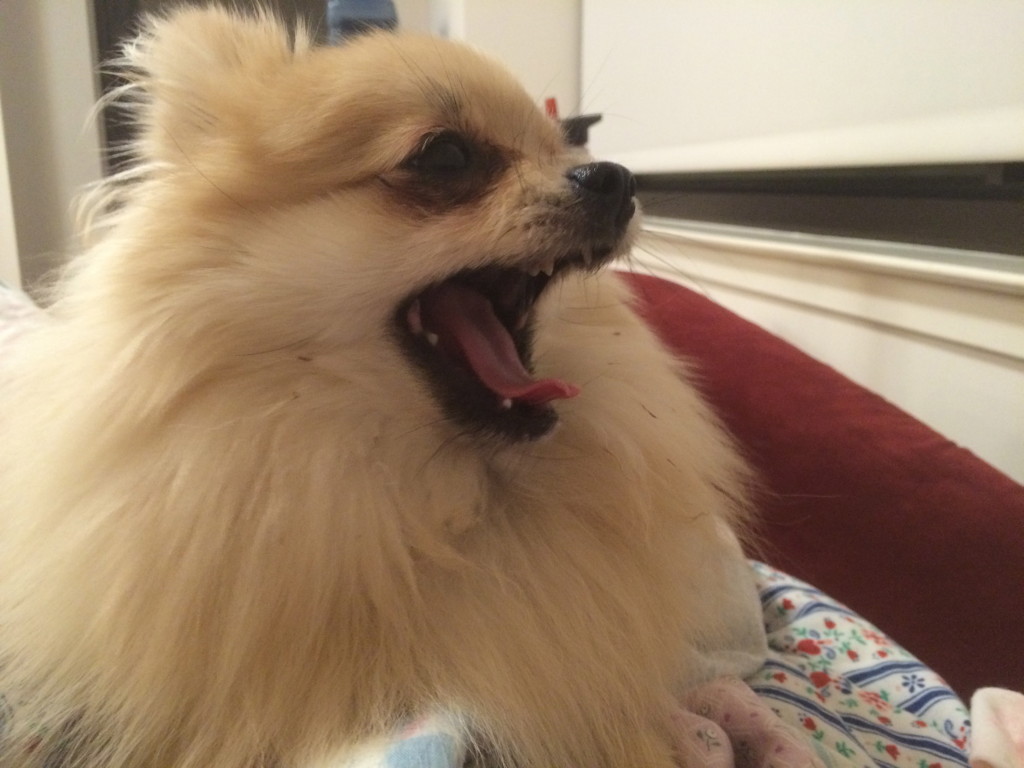 Have a marvelous Monday!
XOXO With a Cherry On Top,
-Minnie