How To Stay On Track This Summer
Hey gang 🙂
Rather than a normal blog about my life and what's going on (believe me not much has changed), I thought since summer time is around the corner I'd give you some helpful hints to stay on track with your health and fitness plans.
Say you slaved all winter and spring long for that summer body, OR you slaved during the winter during a prep and then ate a lot and want to keep your weight from going up anymore (ahem.. ME!); here's what you can do to prevent the summer binge.
1. Stay Hydrated
This one seems pretty simple right? Well I have been slacking on my water game lately, but truth is if you stay hydrated and drink a good amount of water you are less likely to be bloated and HOLD water.
2. Don't binge on carbs or dairy the day before going to the beach. 
For competition purposes, yes, we carb load the night before a show (well some people do because it fills out the muscles), but I'm not stage ready right now, if I were to carb load I'd just look bloated, not vascular and full. Dairy is just a no no anyway. The body doesn't respond well to dairy. It makes me look pregnant from bloat (hey, I'm being honest here).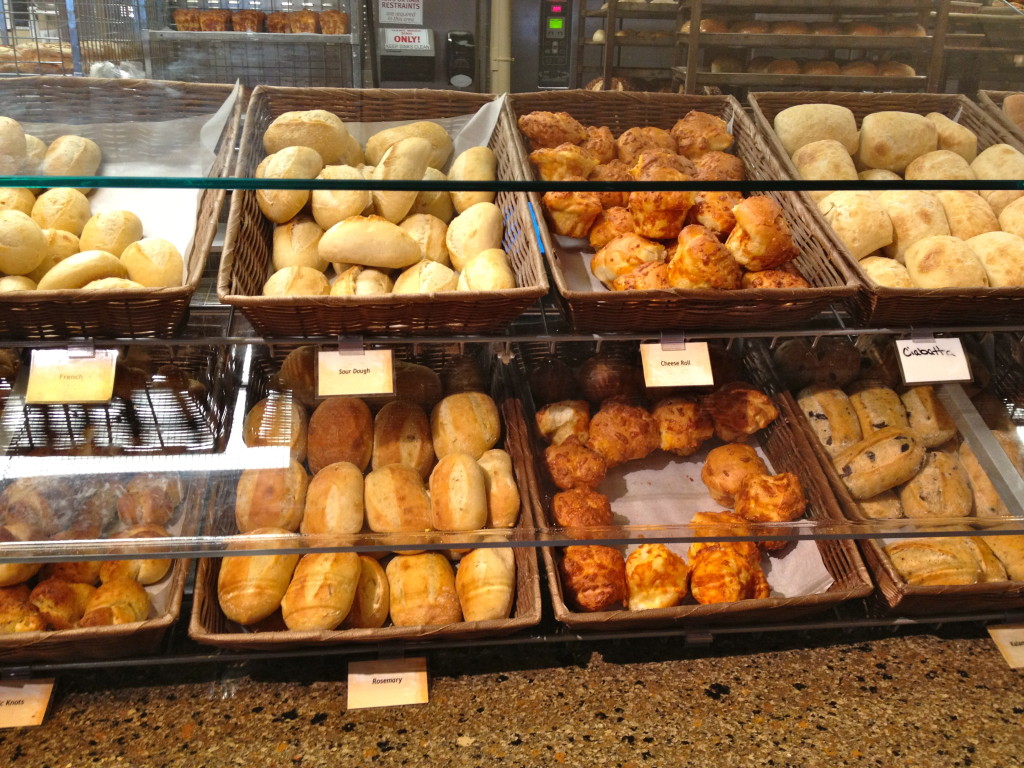 3. Pack a lunch 
If you are spending the day at the pool pack snacks or a lunch so you are less likely to hit the ice cream truck that comes by or that refreshment stand. Also pack some extra for friends! Peer pressure is HUGE, so be a good influence 🙂
4. If you are going away from home (not drivable) enjoy in moderation and come up with a plan 
I'm going to Mexico with my friend Sarah at the end of this month and I plan on ENJOYING it. We are both health conscious people (Sarah has lost over 80 pounds) so we want to have fun and splurge a little, but also not go crazy. We plan on keeping each other in check with our daily water consumption and working out every day while we are there. NO this isn't a chore for us. Exercise is a huge part of our lives. She's a yogi and I'm a lifter. I think it'll be fun for her to teach me some yoga moves and then for me to show her what I do in the gym. We are making it PART of our vacation, but then enjoying the beach and good food. If you are going away with someone that also likes to workout hold each other accountable for getting in that workout before you hit the buffet later 😉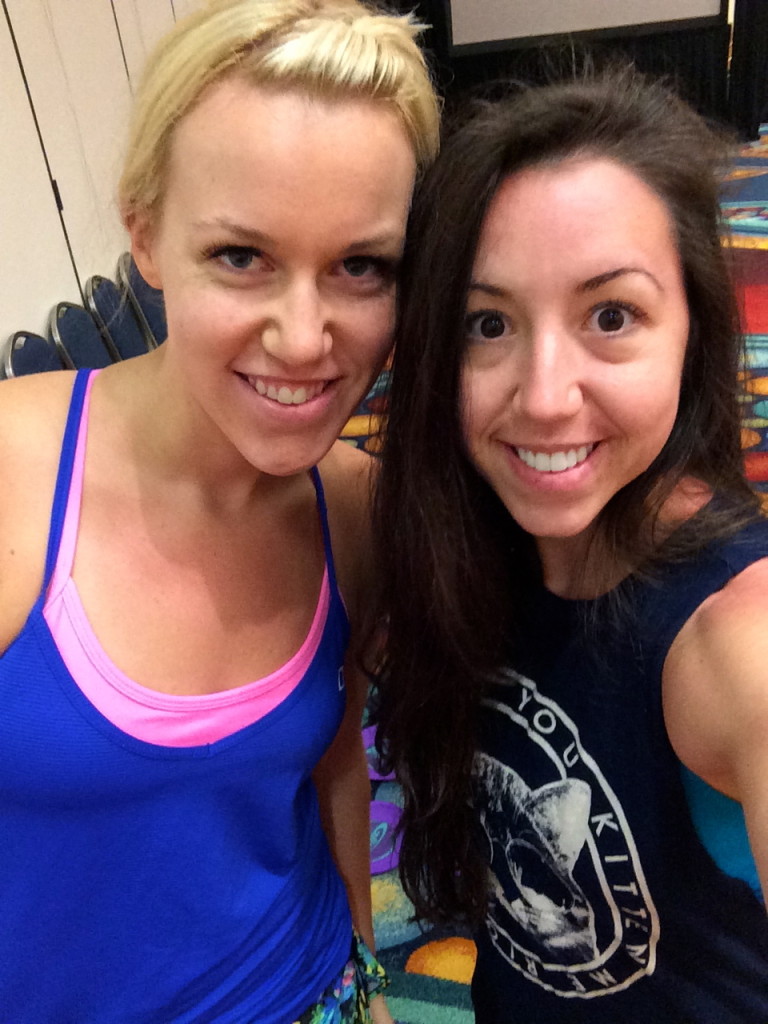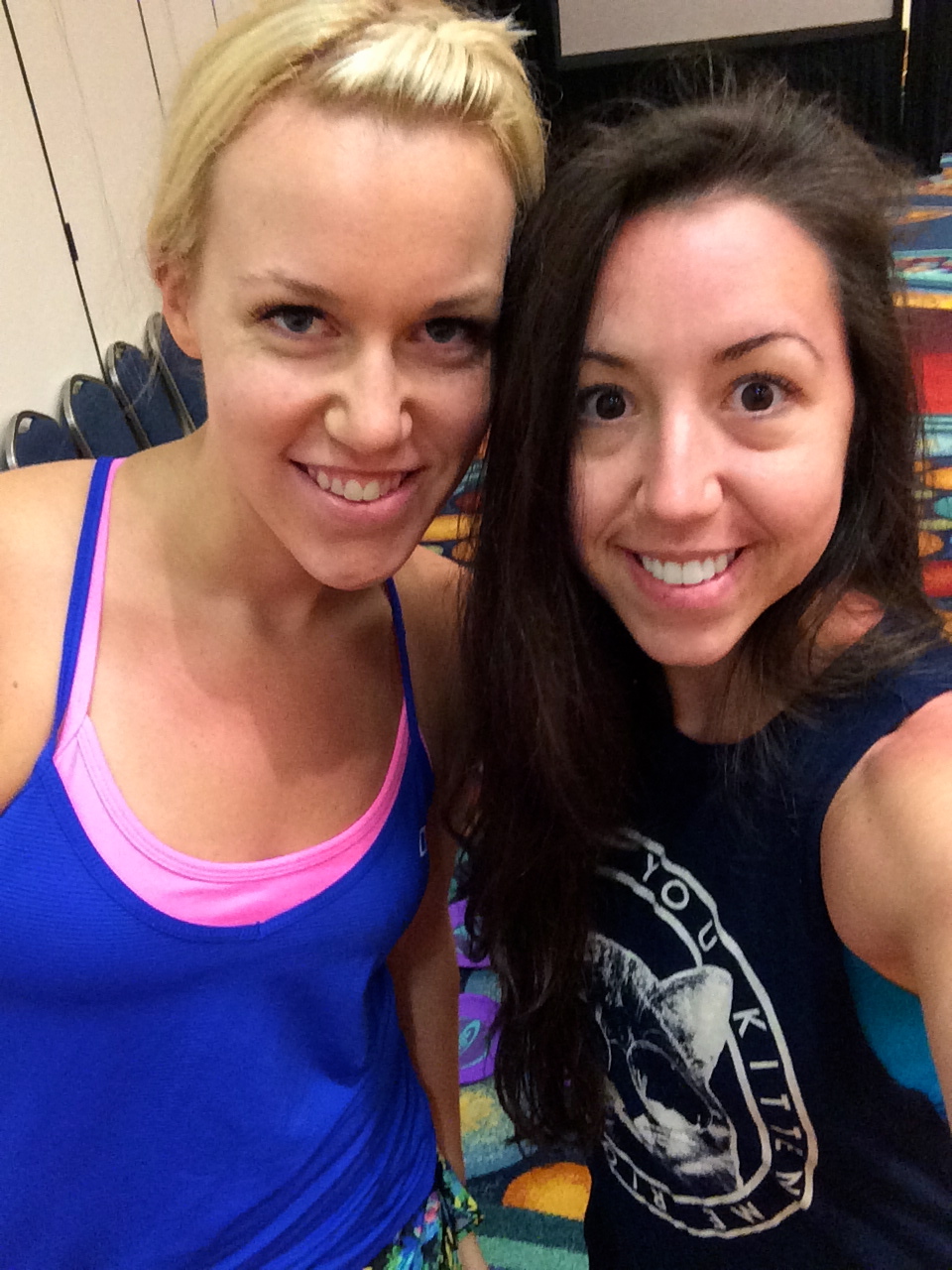 5. Make your workout fun 
This goes off number 4. Whether you are on vacation or just at home, try something different. Maybe it's a really nice day out or maybe you are at the beach with your family and they are still asleep in the morning. Try a morning walk or run along the beach or boardwalk, do some yoga on the balcony, or a swim in the pool. Every little bit counts as long as your active.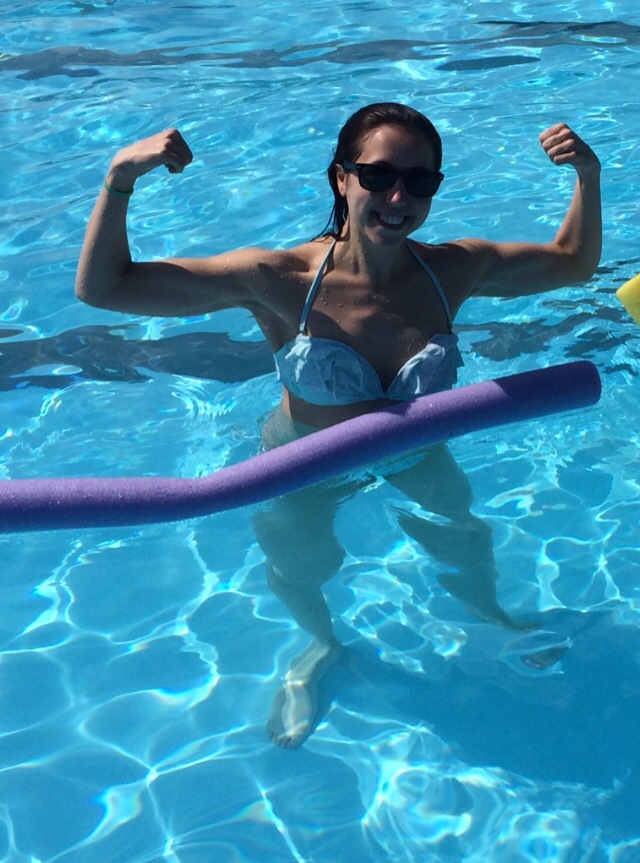 6. Parties- do it. 
Ah… cookouts and parties. Temptation everywhere right? I'm not going to sit here and say eat before you go! We all know that trick, then you just end up eating more on top of what you already ate. I'm going to tell you to PREPARE and eat that food. Crazy huh? Not really. For instance, Tony and I went to a cook out at his moms house. We knew it was going to be good food and not on our plan, so we made it our cheat meal for the week. Now I'm not saying go out and hit the keg and use that as a cheat meal, but go ahead and enjoy the cookout food, have a drink or two and have fun! When Tony and I have a cheat meal we always make sure we train that day, so get those workouts in!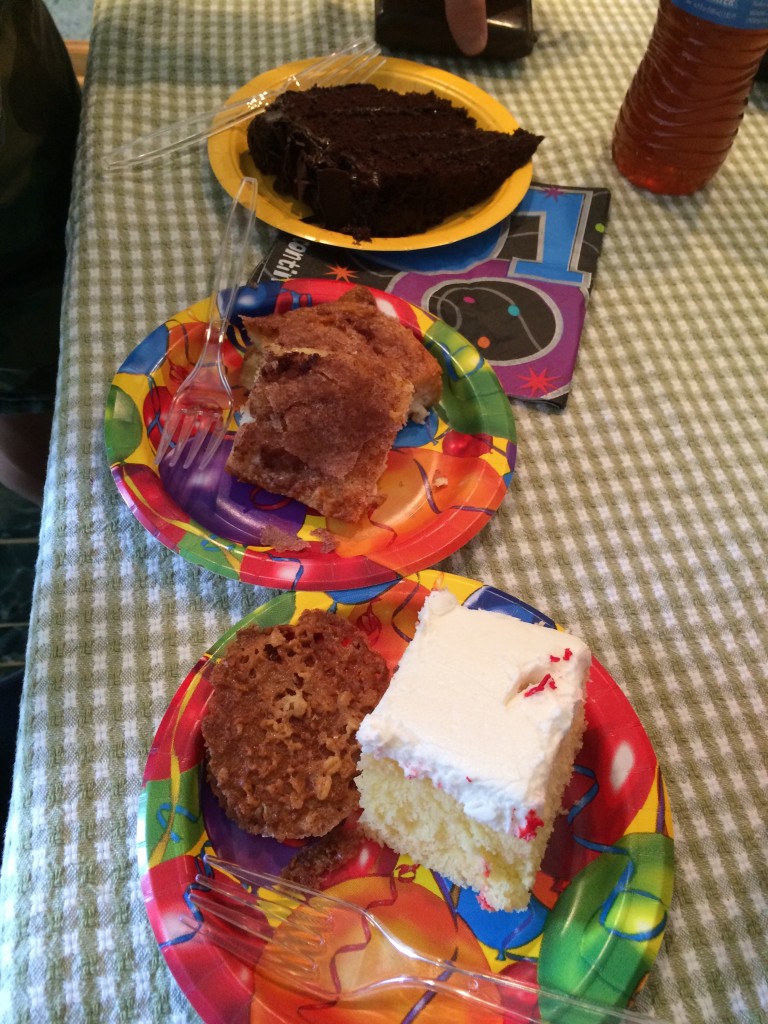 7. If all else fails, write it down or put it in your phone
I'm a HUGE planner. I like lists, I like phone reminders, I like calendars. I have 26 days until Mexico and I want to keep my diet in check. I make a list of my goals to hold myself to and come up with plans for the week so I don't fall off the wagon. If it's written down in a place I see regularly I'm more likely to stay on track. During prep I kept a list of my diet on the refrigerator. I knew what to eat every single day, but seeing it daily helped keep my focused!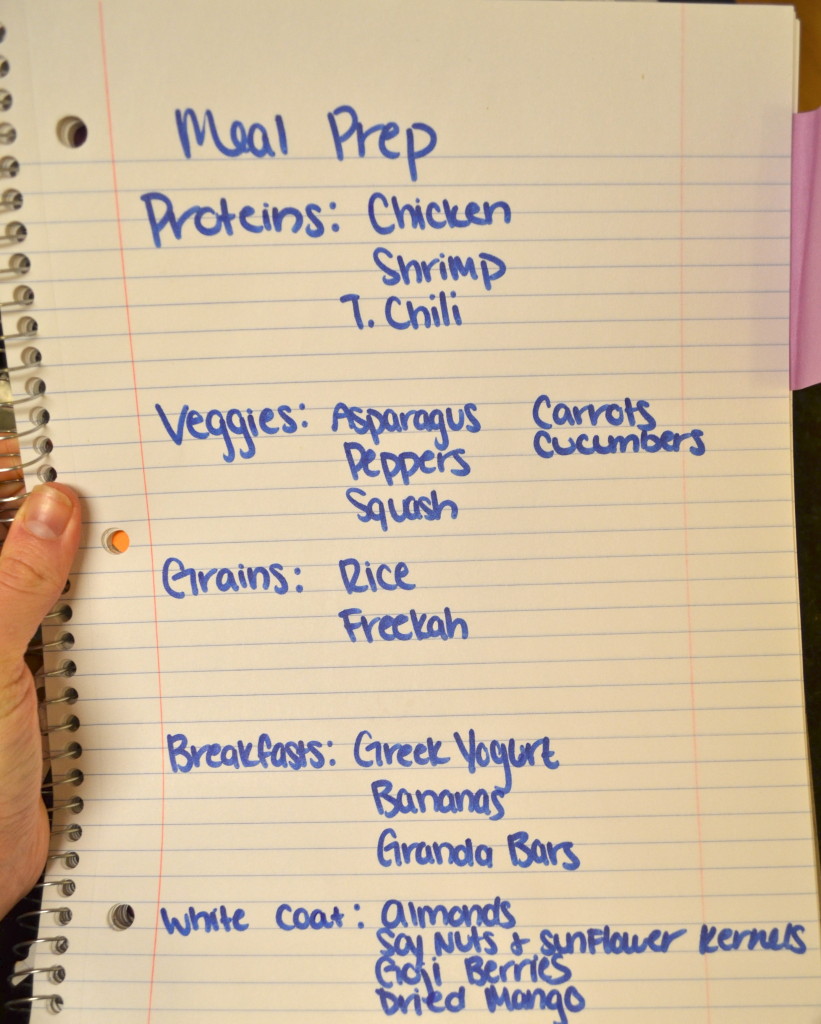 I hope this helped a little bit! Stay focused on those goals 🙂
XOXO With a Cherry On Top,
-Minnie