Spicy Baked Chicken Nuggets
These chicken nuggets are a spin off from the almond crusted chicken tenders.
Low carb and delicious!
Caught your attention, yes?
This picture reminds me a bit of Chick fil A nuggets, boy are those good! Not exactly the healthiest, but mine are so no worries 🙂
Here's what you'll need:
4-5 chicken breasts, cut into nugget sized chunks
1 cup almond meal (I grind my own almonds)
1 teaspoon garlic salt
1 teaspoon onion powder
1 teaspoon ground red cayenne pepper
1 teaspoon smoked paprika
1 egg
1/2 cup egg whites
1 Tablespoon hot sauce
Start by whisking together the egg, egg whites, and hot sauce. This will be your egg wash.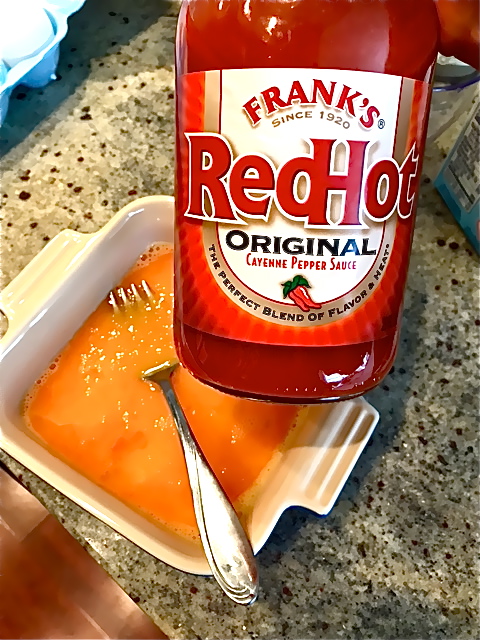 Next, mix together all the spices with the almond meal. If you grind your own almonds in a food processor you want to grind them until it has the consistency of sand.
I do an assembly line: egg wash, plate with breading, then my pan with tinfoil (spray it with oil first).
Dip the nugget in the egg, then the breading until coated evenly.
Place on a sheet and cook on 400 degrees Fahrenheit for about 20 minutes.
Macros (roughly 3.5 oz of chicken): 214 calories, 7.8 g fat, 2.3 g carbs, 33.8 g protein
I know what I'm eating for my meals all week 🙂
XOXO With a Cherry On Top,
-Minnie