LA- My Favorite Day
Hey gang.
So I skipped a day of our vacation, but really day 3 was just workouts for me and a few beach pictures at night. I plan on doing a "photo dump" to share some of the lost pictures with you, but I really want to talk about my favorite part of the vacation!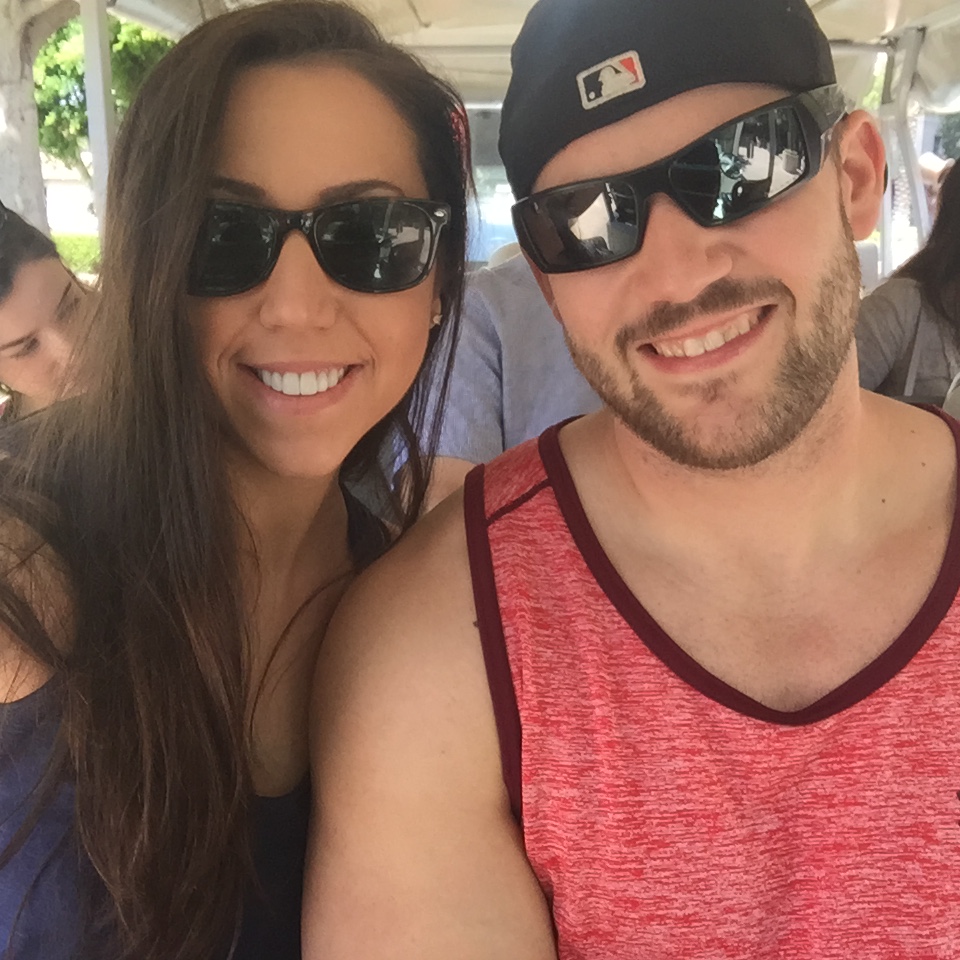 It was "Hollywood Day". I booked a tour of the Warner Bros. Studio for Tony and I followed by hiking in the Hollywood Hills. My intention for the studio tour was my bucket list item: to sit on the friends couch. Yes, the ACTUAL couch.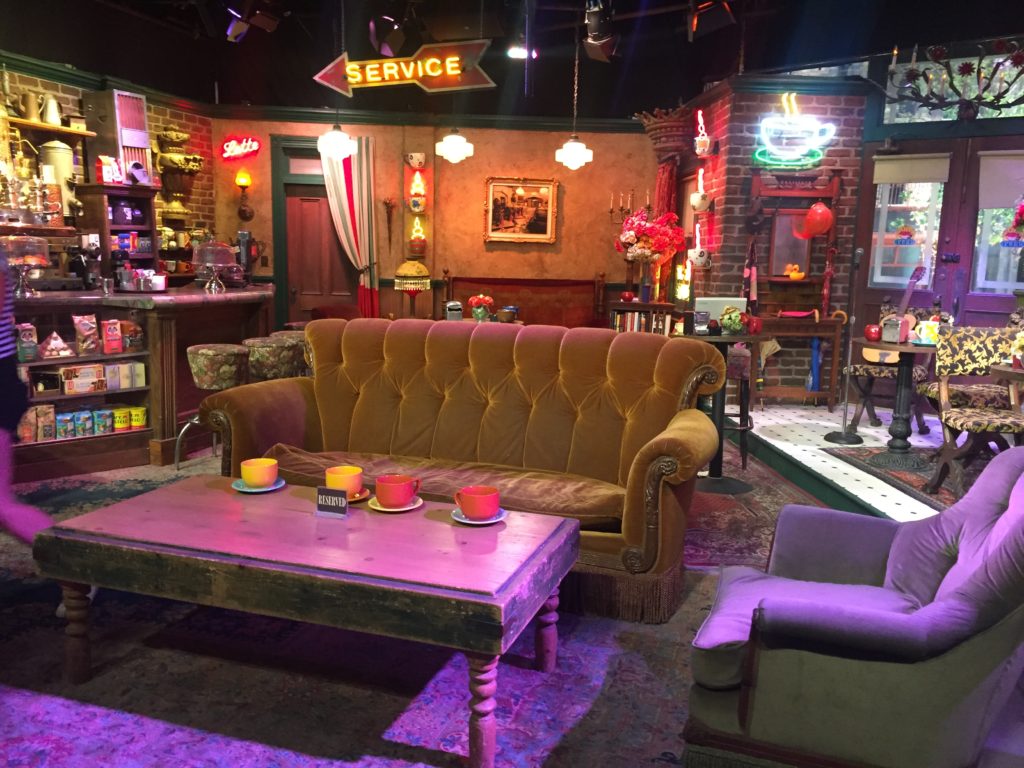 Unless you are brand spanking new to my blog, you know I'm more than a friends addict. Let's not forget this little munchkin who turned 4 years old yesterday!
The one and only, Phoebe Buffay.
It should be embarrassing how much I know about the show, and how I can quote every single episode, but the show never gets old for me. You can guarantee it's on in my house around 11:00pm if I'm not working nights.
I was pleasantly surprised at how awesome the tour was; our guide asked which shows we liked and made it a point to go to those attractions. They showed us the streets where certain Friends episodes were filmed and Tony tried to hide his embarrassment when I blurted out the actual lines to the episodes she was referring to. For the record, when I retold this to G-Mama she said the exact same quotes.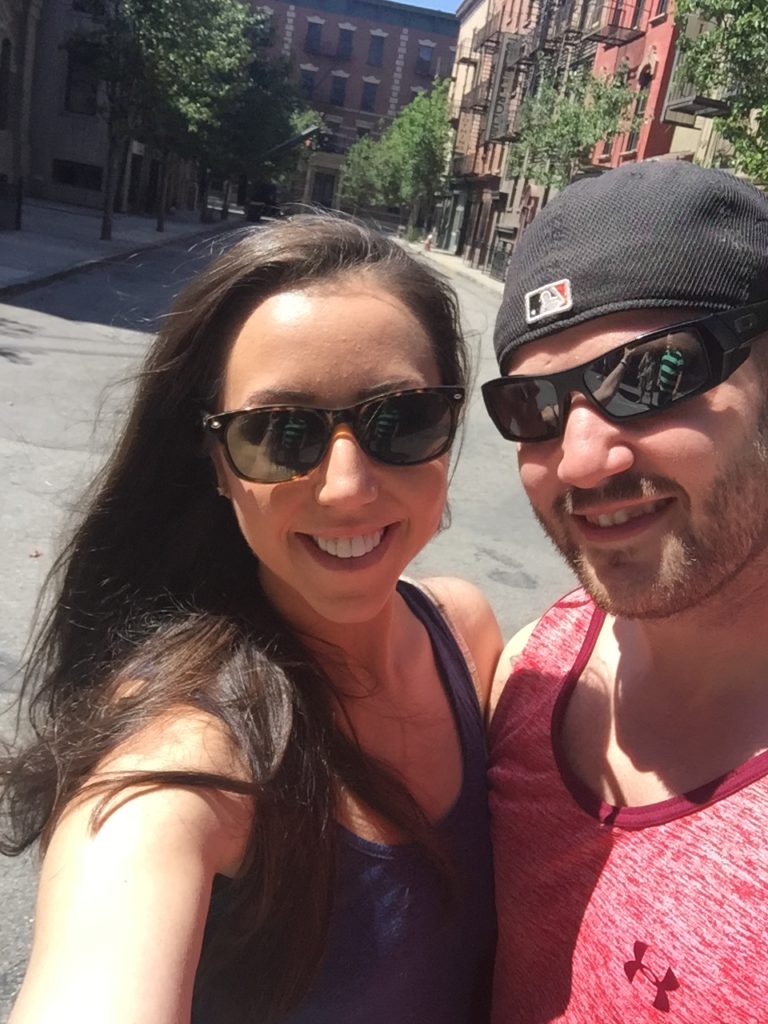 Some of the streets where they filmed episodes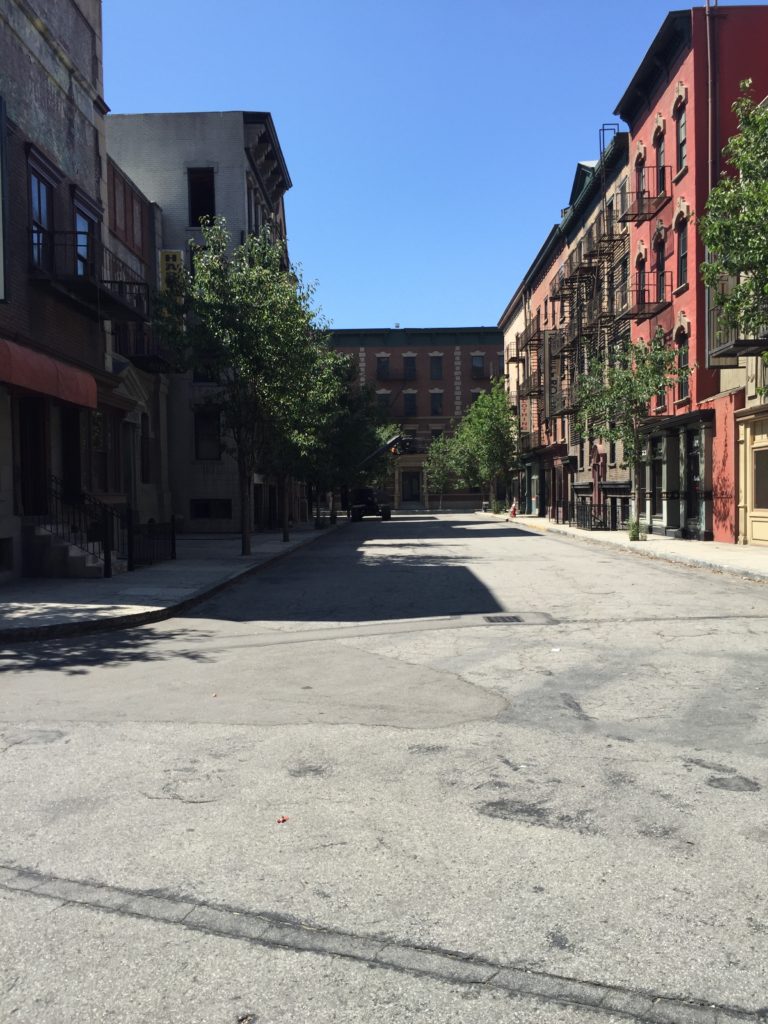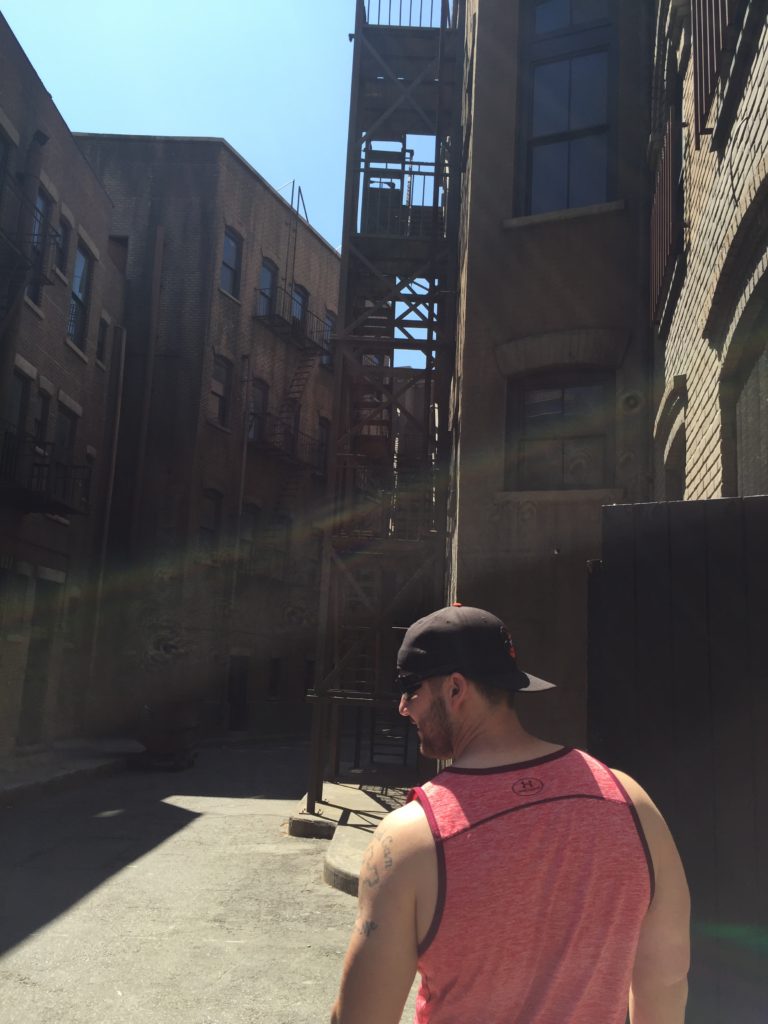 More highlights?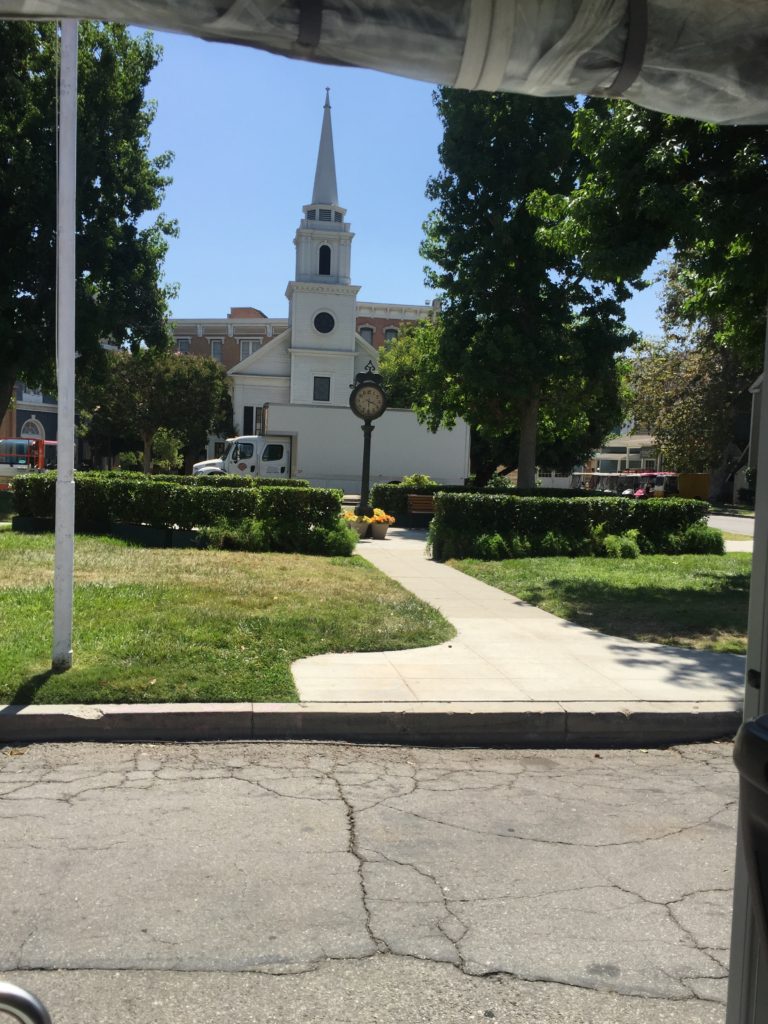 Walking around in Stars Hollow. I probably looked like a GIANT NERD but back while I was in PA school my mom and I had Gilmore Girls marathons. It was my one escape away from PA school stress and studying. I just so happened to see a few places they used to film since the new Netflix series wrapped up filming. I always thought it would be so cool to live in that town, and I got to see a small part of it, even if it isn't real 😉
Another highlight… HAVE MERCY.
You may remember this house. It's now used as the "Fuller House" exterior. Fun fact: Tony was a huge Full House fan. I remember asking him what his favorite TV show was and his mom blurted out Full House, which I find to be hilarious. "Cut it out!". We got to go inside the studios and see where they film Fuller House and The Big Bang Theory, but no photos were allowed. Bummer, huh? Regardless, I highly recommend taking the tour because it was so much fun!
My guy also geeked out over the Batmobiles.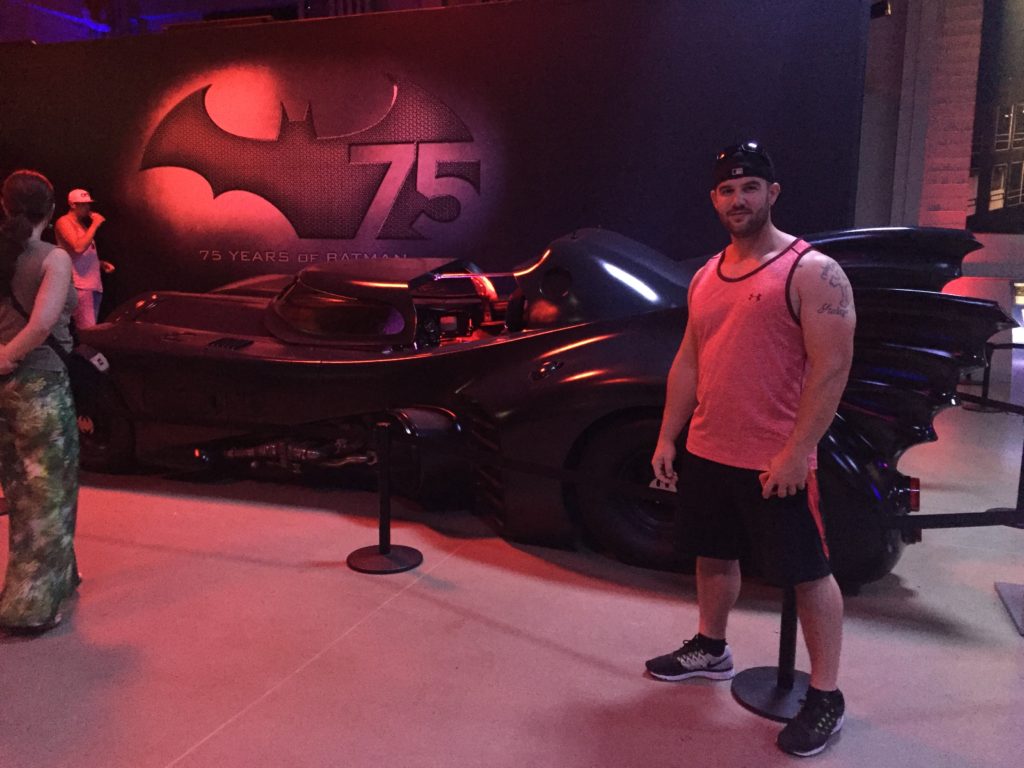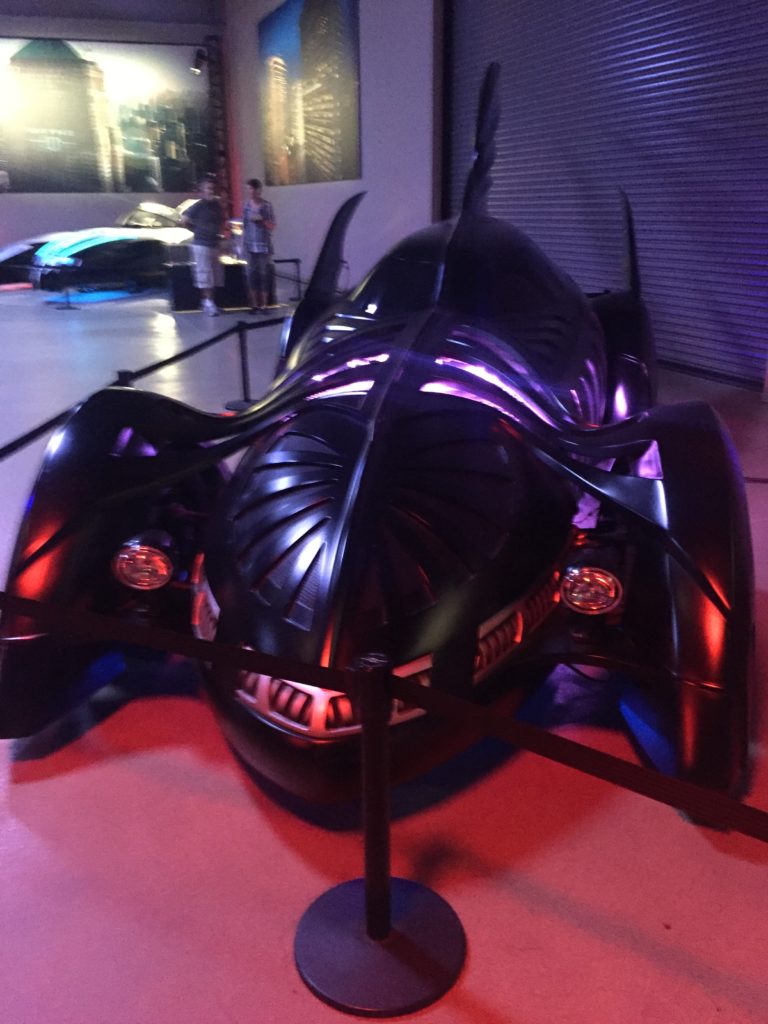 And then my moment finally came!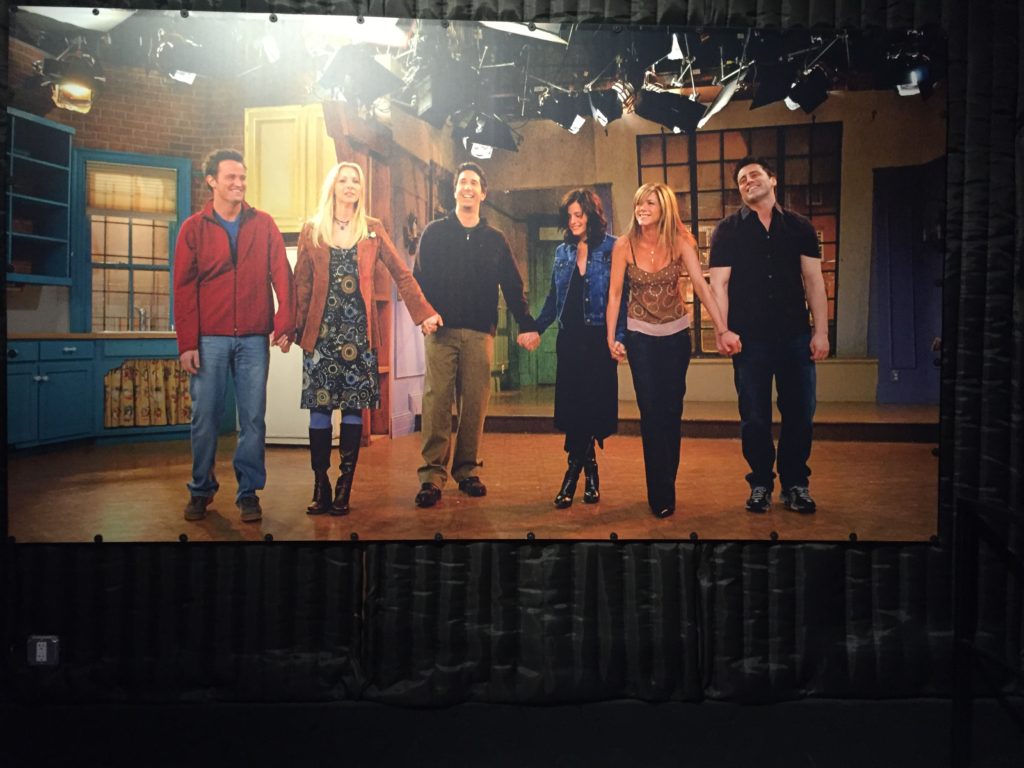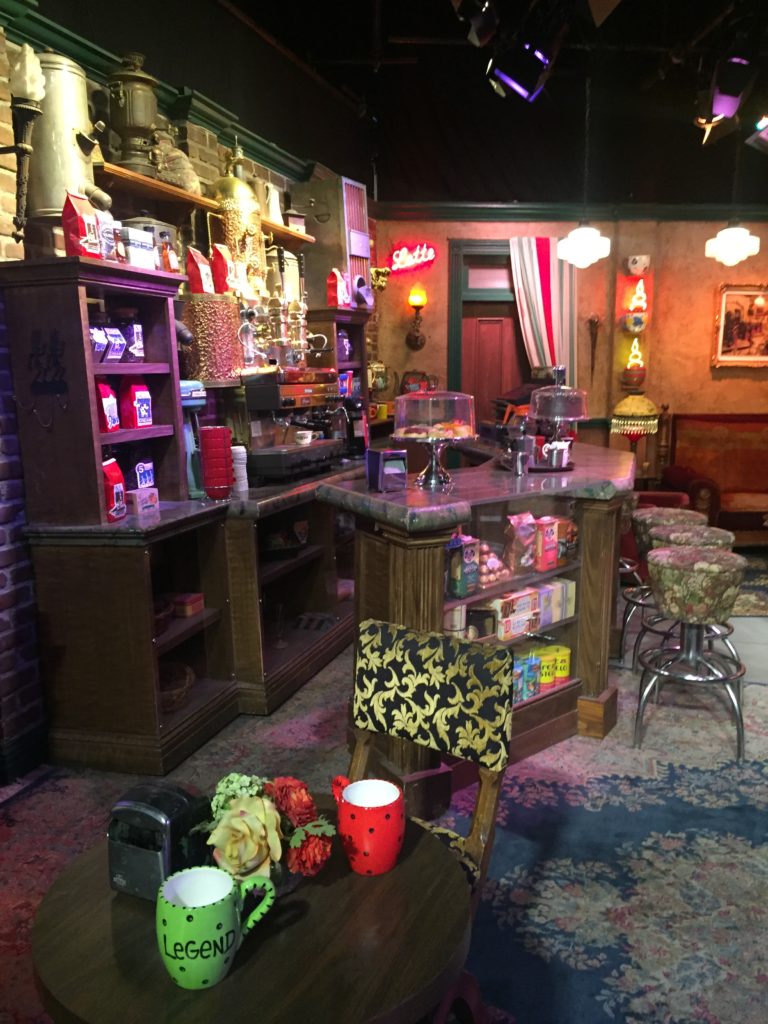 There it was… the set, in all it's glory. The excitement that washed through me, I felt like a kid on Christmas.
I mean, HOW COOL. It's just like I see it on television!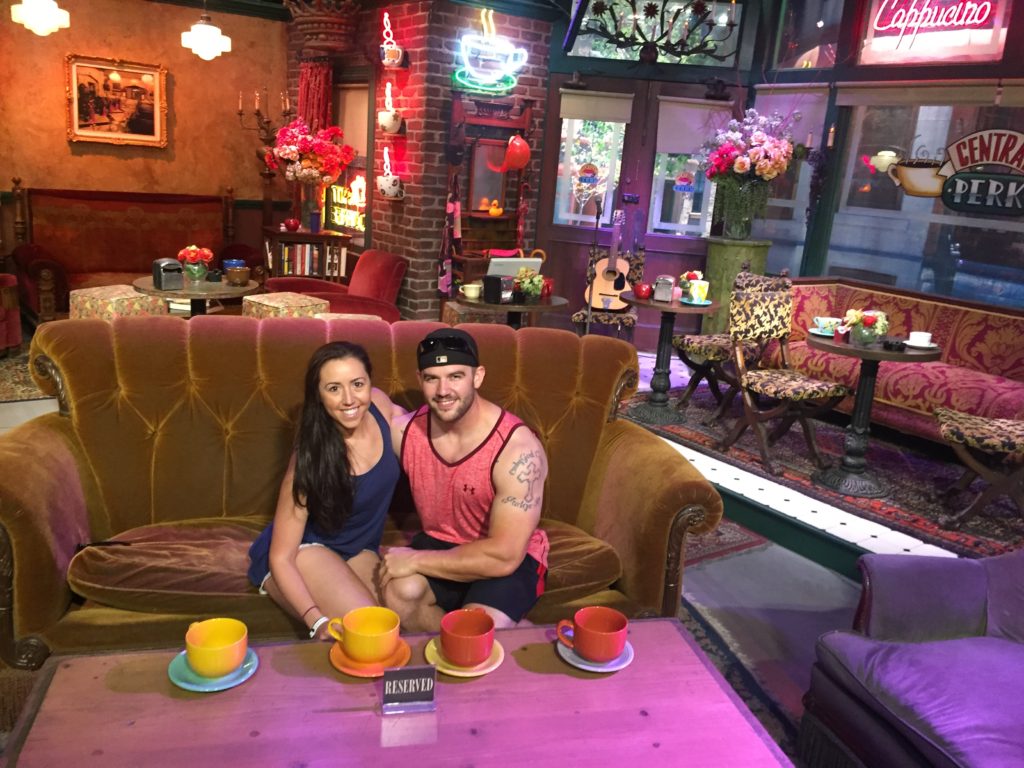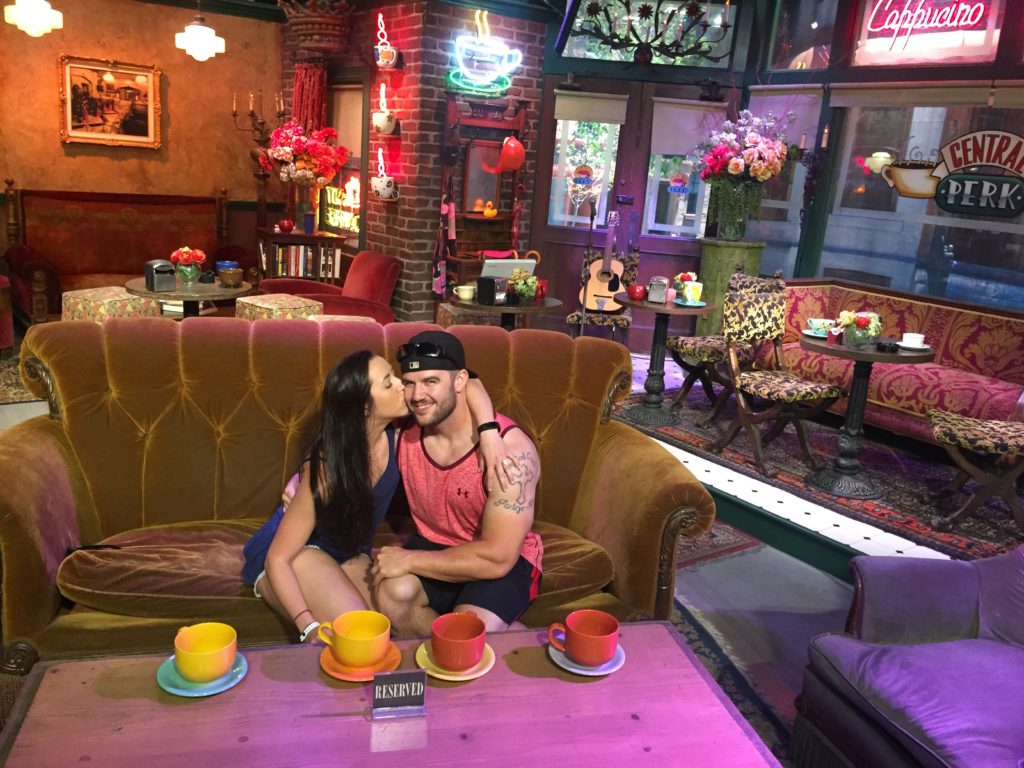 They were nice enough to let me take more than one picture, and then of course I had to selfie. If I had it my way I would've walked all around that set and taken a picture in every spot, but they try to keep crazies like myself from doing it 😉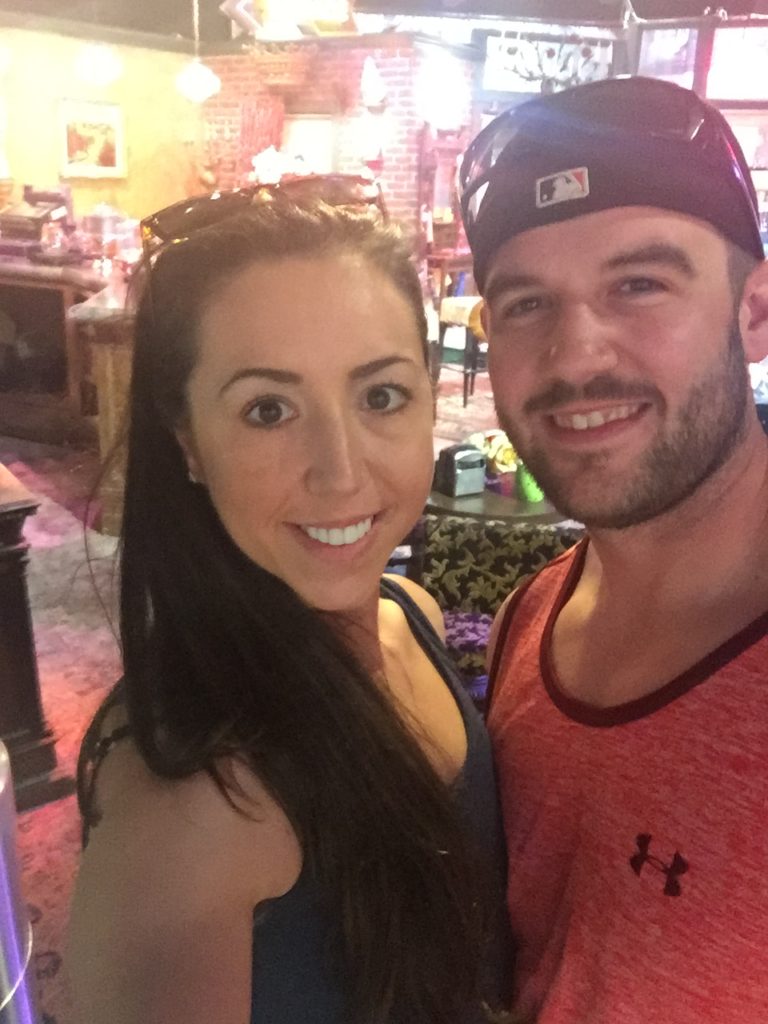 I was so grateful that Tony let me have my nerd moment. I was extra annoying, I compare it to my 13 year old self screaming the lyrics to Nsync songs. Yep, it was that level of irritating. I know he loved to see me happy and excited though 🙂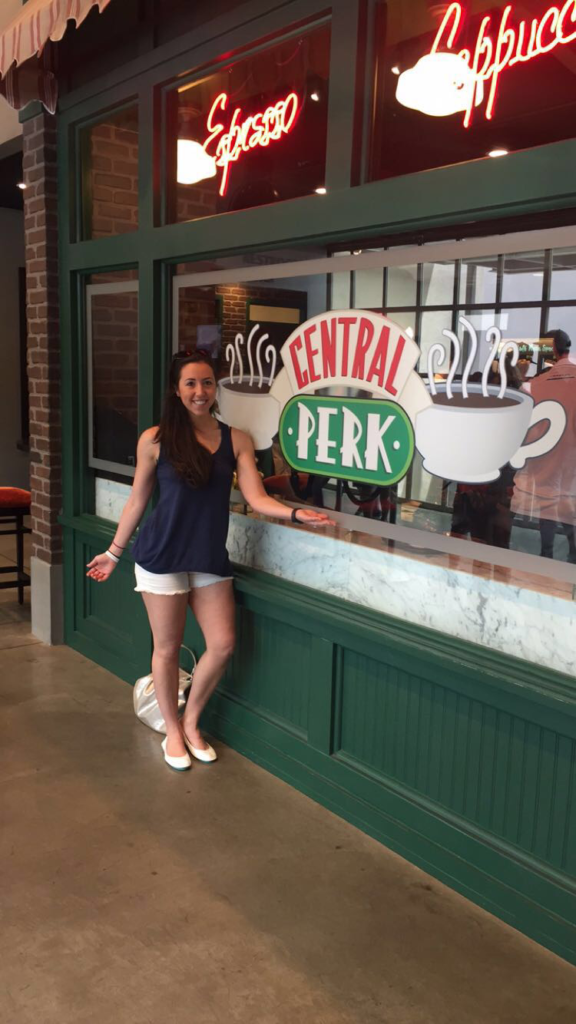 Phoebe's Guitar. 
Later on it was time for the hike in the Hollywood Hills. We went with a tour guide, and it was pretty long, over 4 hours. I think we probably could have done it in half the time, but we stayed with a group of people.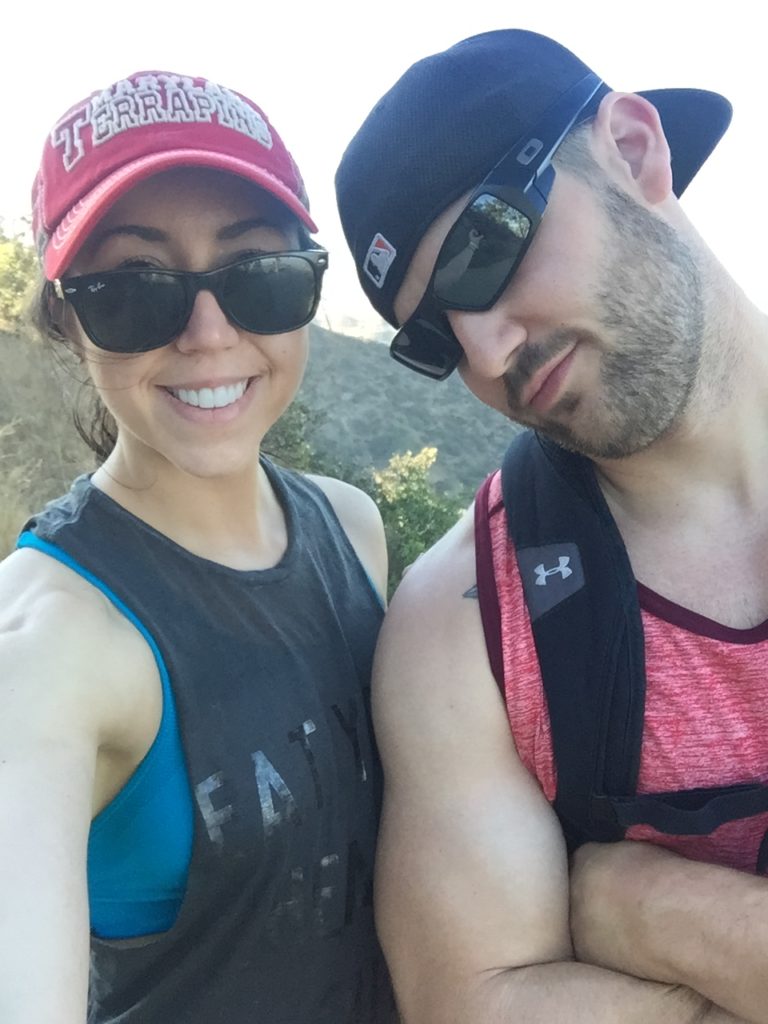 I'm not the most outdoorsy of people, but I have to say I loved the hike, way more than I was expecting. It wasn't difficult at all and it was insanely beautiful.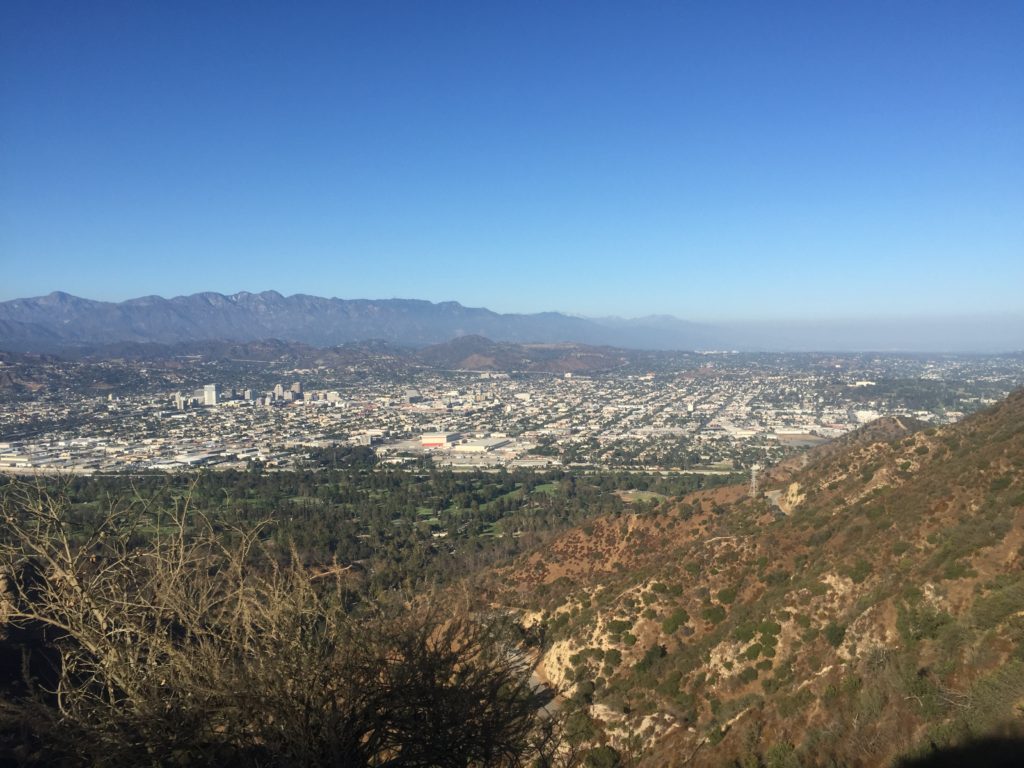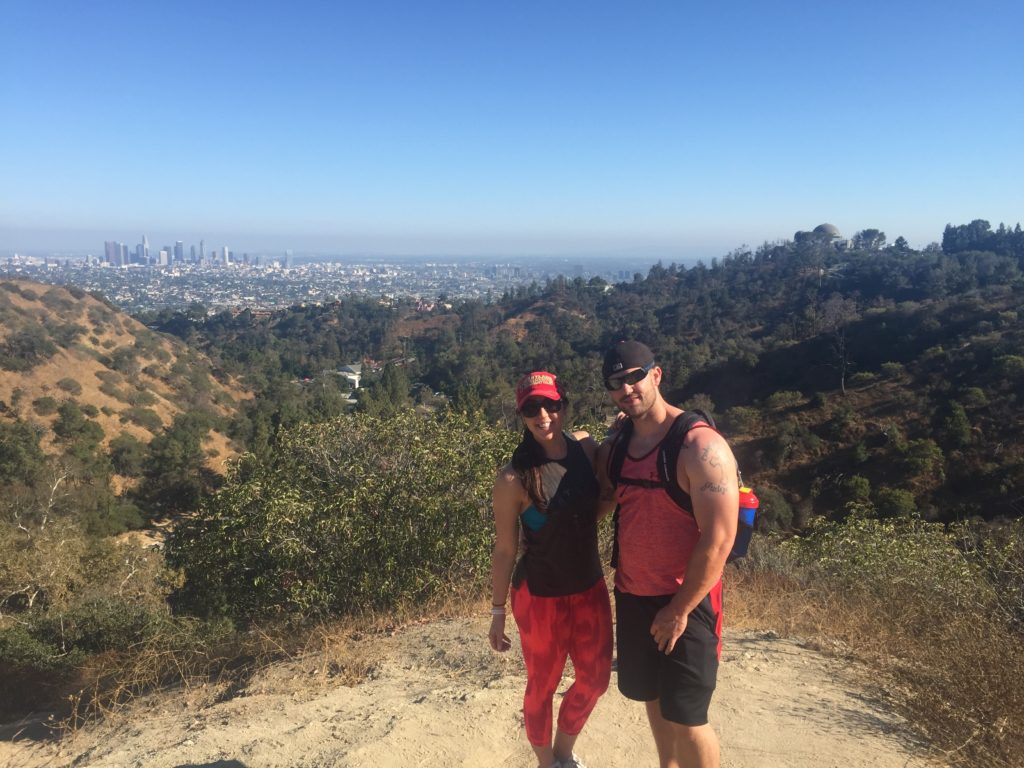 Unfortunately the sun and haze got in the way of the Hollywood sign, but the rest of the pictures do not need an explanation!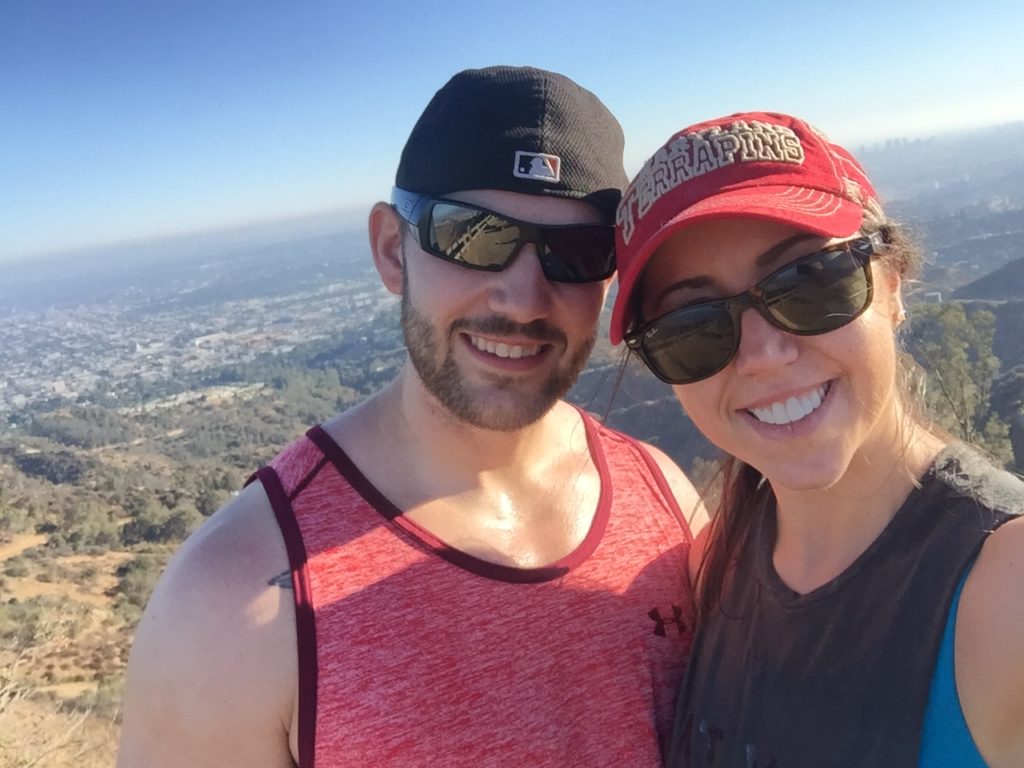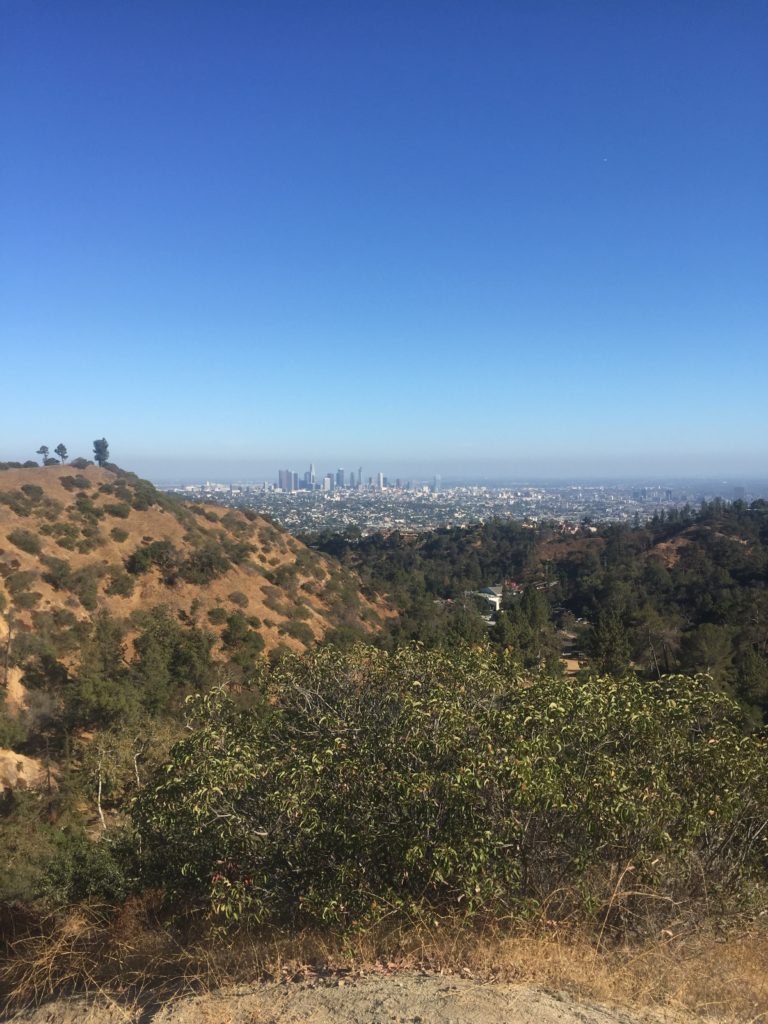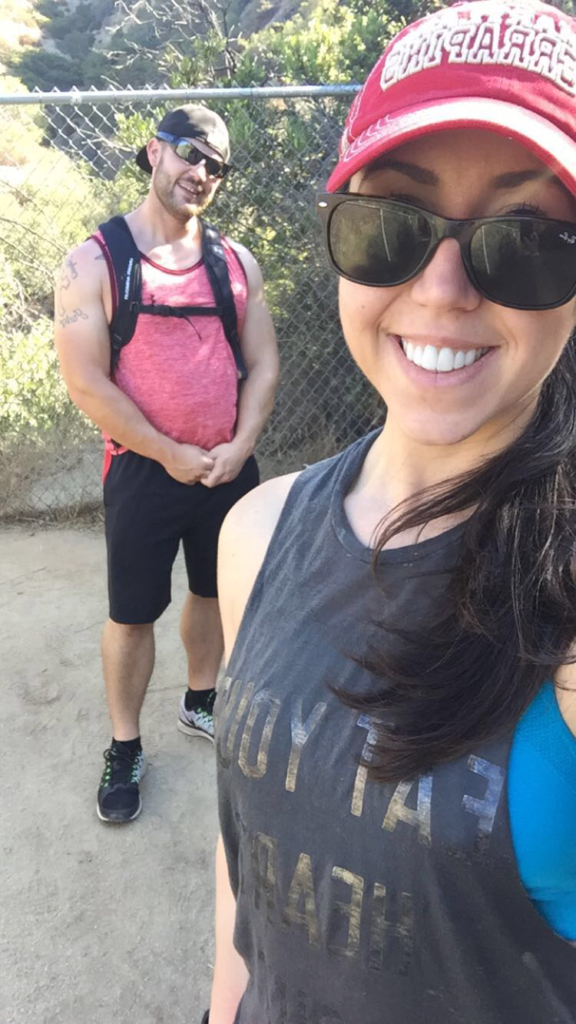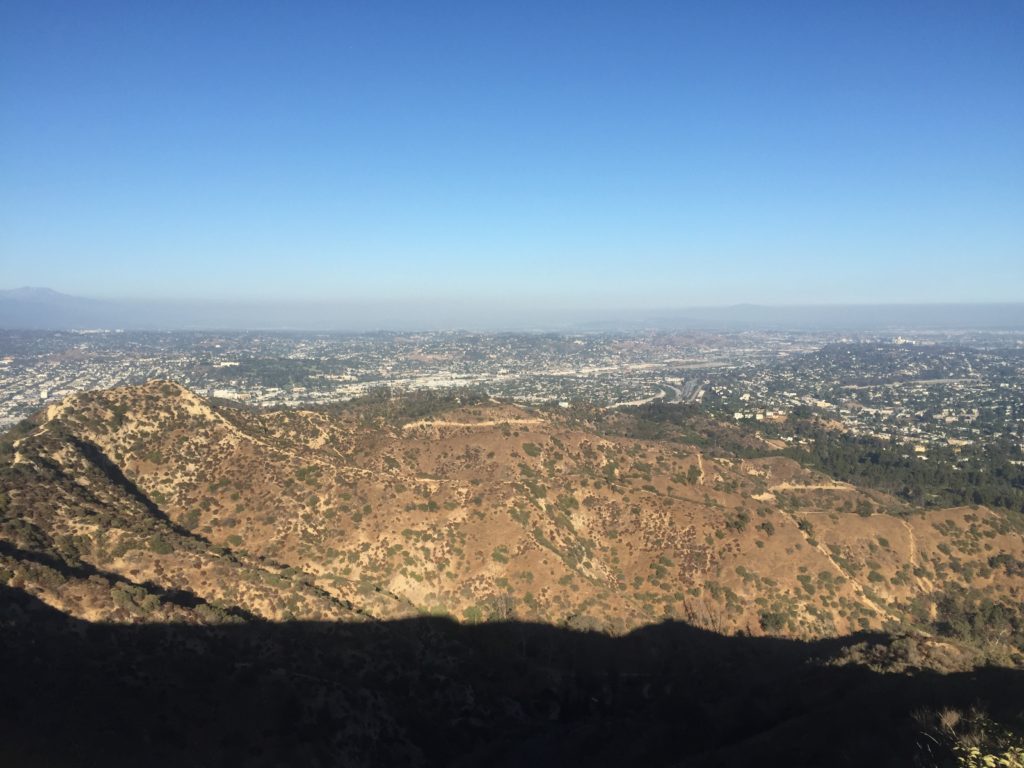 Those views from the top!
Bodybuilder protein break 😉
An amazing day to say the least. One I will never forget with the person I love the most.
Tomorrow I'll be back with more fun!
XOXO With a Cherry On Top,
-Minnie