Lettuce Turkey Tacos
When I decided to use up my lean ground turkey for this week, I was tired of just eating it on the side of things like normal. I wanted to keep things low carb and I REALLY miss tacos, so I said "hey let me do it with a lettuce cup instead!".
This recipe is so easy and you can make the ground turkey ahead of time if you want, in a pan, or like I did, in my crockpot!
These tacos are not only delicious, but so healthy, and an eye pleaser. Don't you just love pretty food? I do.
They are pretty on the plate, but messy once you start eating. So foodie BEWARE! Probably not a good first date food 😉
I used my Homemade taco seasoning for this recipe because those taco packets are LOADED with sodium. No extra bloating or puffiness for me, thanks.
For this recipe you will need:
For my serving:
Large lettuce leafs
2 T shredded light swiss cheese
1 small tomato, diced
1 Tablespoon of crunchy bean sprouts
2 Tablespoons of tomatillo salsa
1/2 small avocado mashed with 1 teaspoon of lime juice
1 Tablespoon of crunchy bean sprouts
1-2 Tablespoons of Greek Style Sour Cream!
You can find the greek sour cream in any grocery store. It's NEW and it tastes incredible.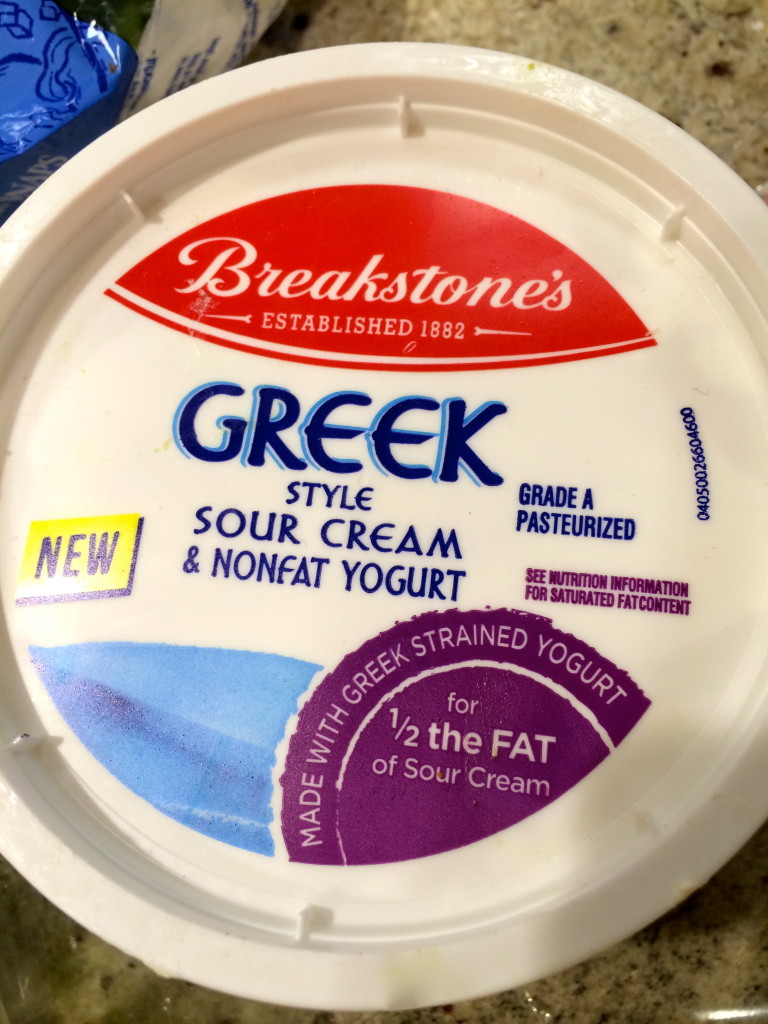 Plus the nutritional info is on point with a healthy life style!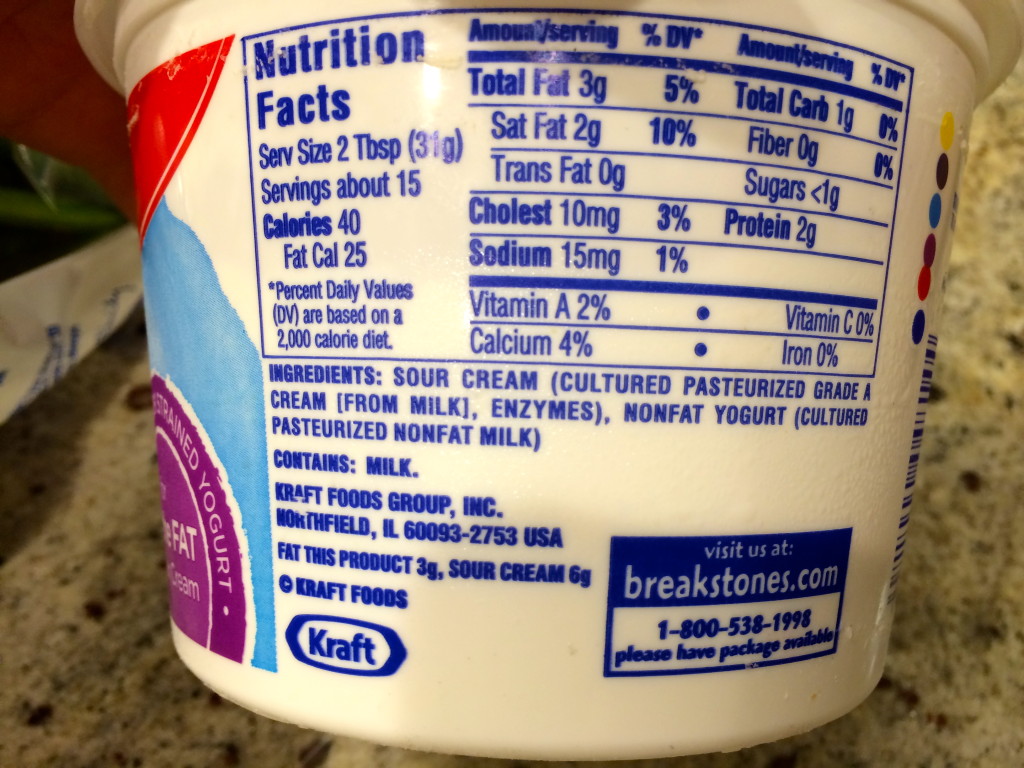 For the turkey meat. I placed in my crockpot on low for about 6.5 hours with the taco seasoning mixed in. When I came home it smelled wonderful 🙂
I place about 3-4 ounces of meat in my cups (so about 1.5-2 oz per leaf)
Then I just go to town with toppings!
Nutritional info (a close estimate due to brands): 300 calories, 13.7 grams of fat, 14.6 grams of carbs, 4 grams of fiber, 26.7 grams of protein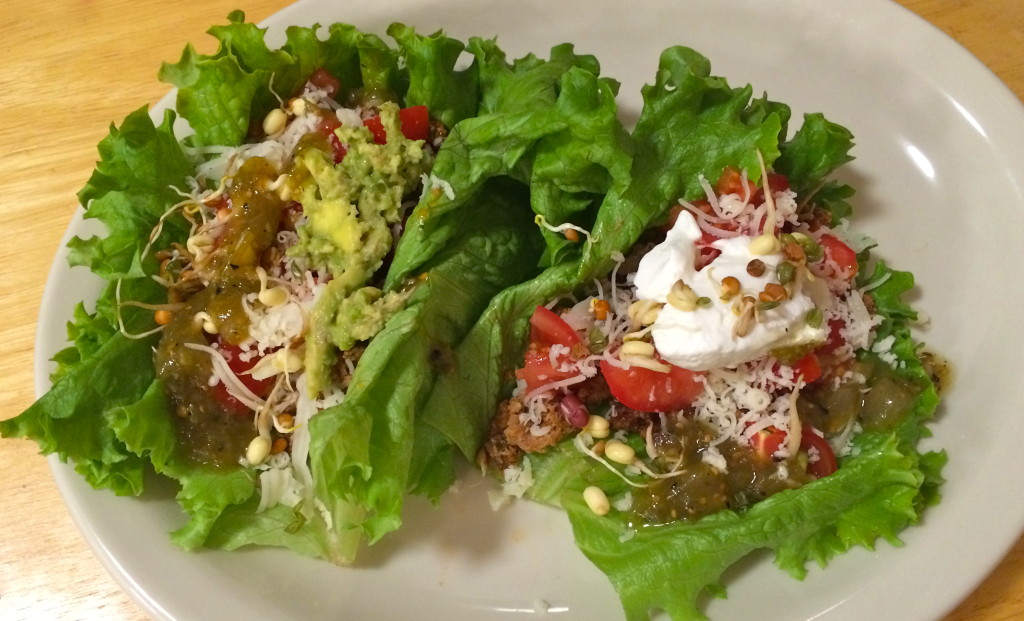 Hope you enjoy 🙂
Happy eating…
XOXO With a Cherry On Top,
-Minnie