Look At All I Have to Offer!
No this title is not in reference to me being a great catch. Which I believe I am by the way 😉
This would be some exciting news I have to share with you all! Starting today I am going to be offering custom meal plans! Basically this idea came to me because I receive numerious e-mails asking to do this for people, and I don't want to copy and paste one basic meal plan for everyone. We all have different lifestyles and schedules! With that said, I have so many good plans to share according to your fitness and health goals. So if you are interested, check out THIS PAGE and read all about what I am offering! I have two packages you can choose from. One is just a meal plan only and the other is a meal plan with counseling along the way for 8 weeks. Note: this is a guide, not food delivered to you!
I feel like I have so much knowledge on health and food and want to share more with you guys on how to be successful! Plus if you compare prices out there, I'm pretty dirt cheap 😉 Oh and did I mention you get 3 VIP recipes not featured on my blog? Cool, huh?
Moving on,
Yesterday was a busy morning for me! I had lots to do on the floor and meals weren't exactly at their correct times, but I made it work. I find myself a little hungrier on work days since I am up earlier, so I pack an extra snack or two for in between meals just in case. I refuse to be hungry during this prep. A lot of girls will tell you that is what it's about to get lean, but sorry I am doing this the right way.
Here are a couple meals from my day: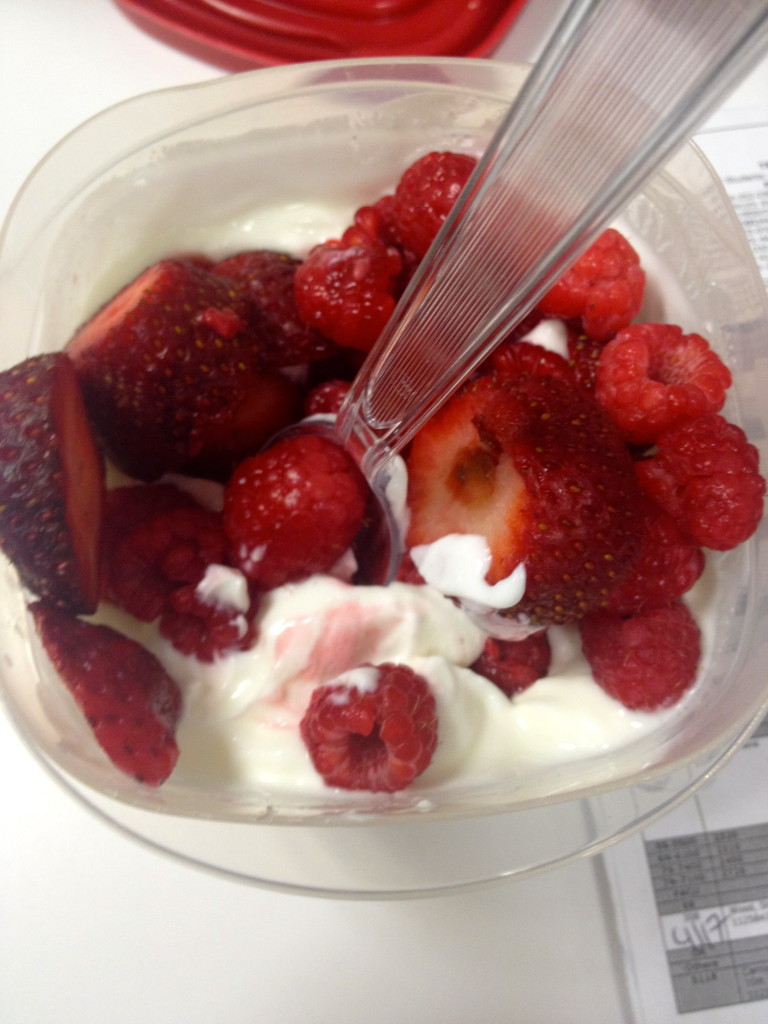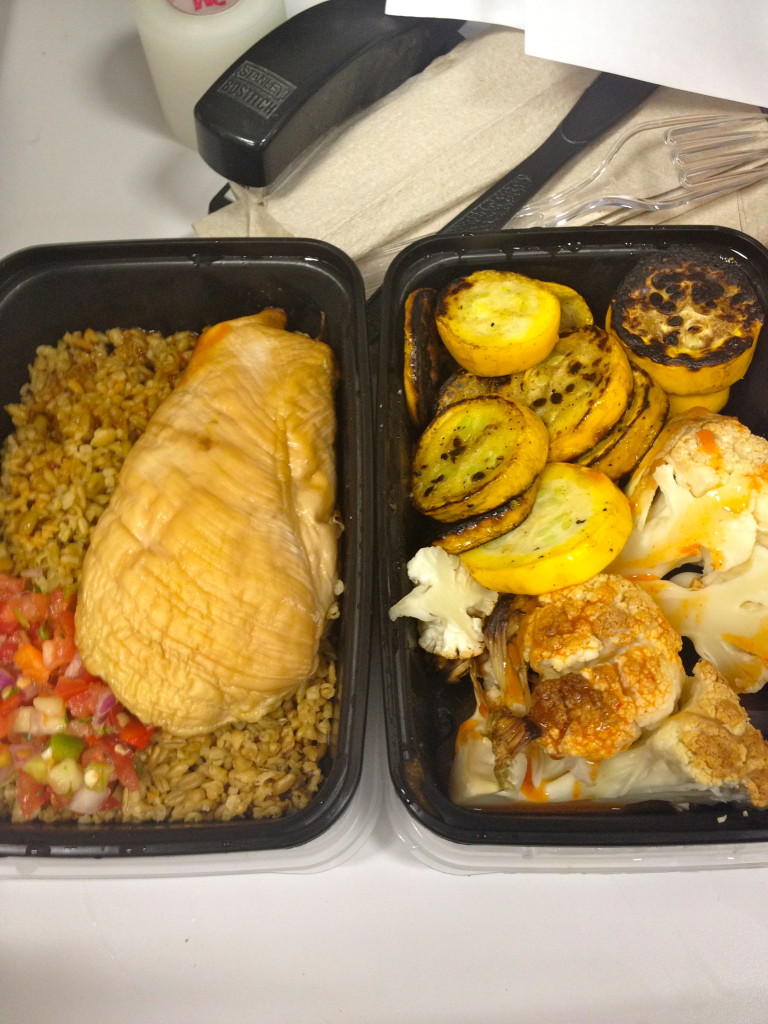 Later on in the day I was MORE than ready to leave. Super drained and tired.
I left work a little early to get to the post office before it closed. Had to return the stitch fix items I didn't want to keep! When I came home I took Miss Buffay for a walk and then made a fluff. I already had a smaller apple earlier in the afternoon and usually watch my fruit intake a little more closely but mama was hungry for something other than some veggies!
The plan was to do a semi-serious workout session at home (triceps and chest) but I still am having trouble walking from that massive leg day on Sunday. 2 days after is always the worst! It's those walking lunges… phew baby! So yeah I skipped and laid around instead… I guess I already used my day off this week. Plus Phoebe paced my bed the whole night the night before and I was dead tired. That dog!
Dinner included leftover turkey breast and a salad with spaghetti squash. Basically leftovers in my fridge because I was lazy.
These past few days have been frustrating for me a bit. Some days I feel great! And then somedays I feel like prep isn't doing anything. Overall, I feel changes in my body already, and while the scale might not reflect that, my clothing definitely does. So yeah scale you can go bye bye. I like loyalty!
This was when I started prep:
And here was last night: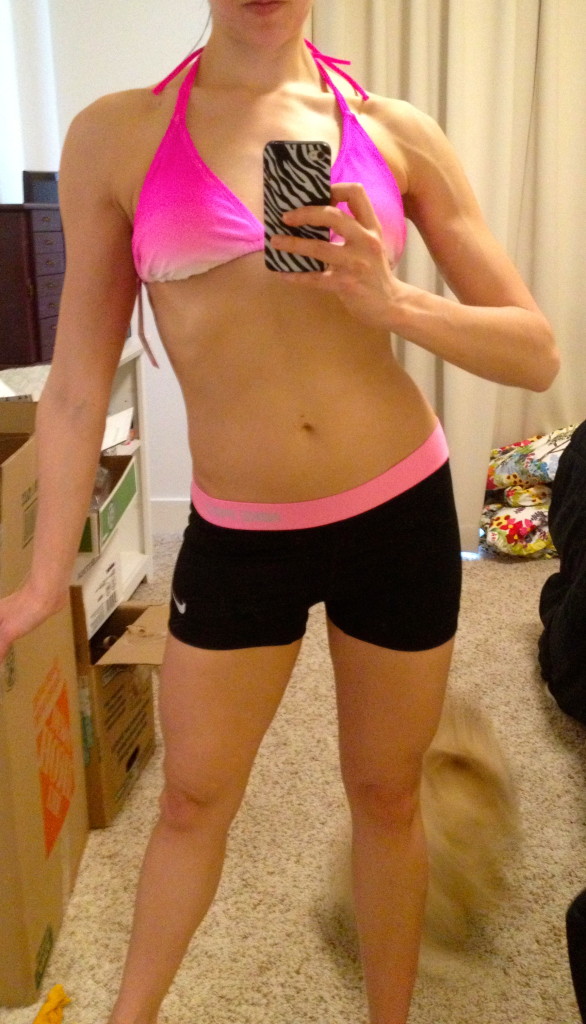 So as I look at these I sit here and pick it apart some… but I still have a long way to go, and I am in the beginning phases. It'll all fall into place eventually! That's the dream 🙂
Today is Wednesday. HUMP DAY! Get over the hump and let's get to that weekend huh? Sounds good to me!
XOXO With a Cherry On Top,
-Minnie