Merry Christmas Eve
Wow Christmas Eve! Can you believe it? I know, time really flies.
This is the Christmas card Phoebe and I sent out to our family and friends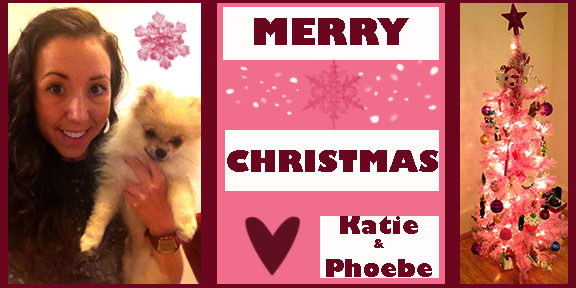 Phoebe was definitely not herself today. She was so sore from all her shots that she didn't even wake me up, I had to wake her! She didn't jump and run and play as usual, and it really worried me. And of course I freaked out when I picked her up and she howled and barked like I was giving her another shot! My poor babes…
G-Mama was working on the killer Christmas Eve brunch when I got there. I'll include all of it in my big after Christmas post on Wednesday, but here's a taste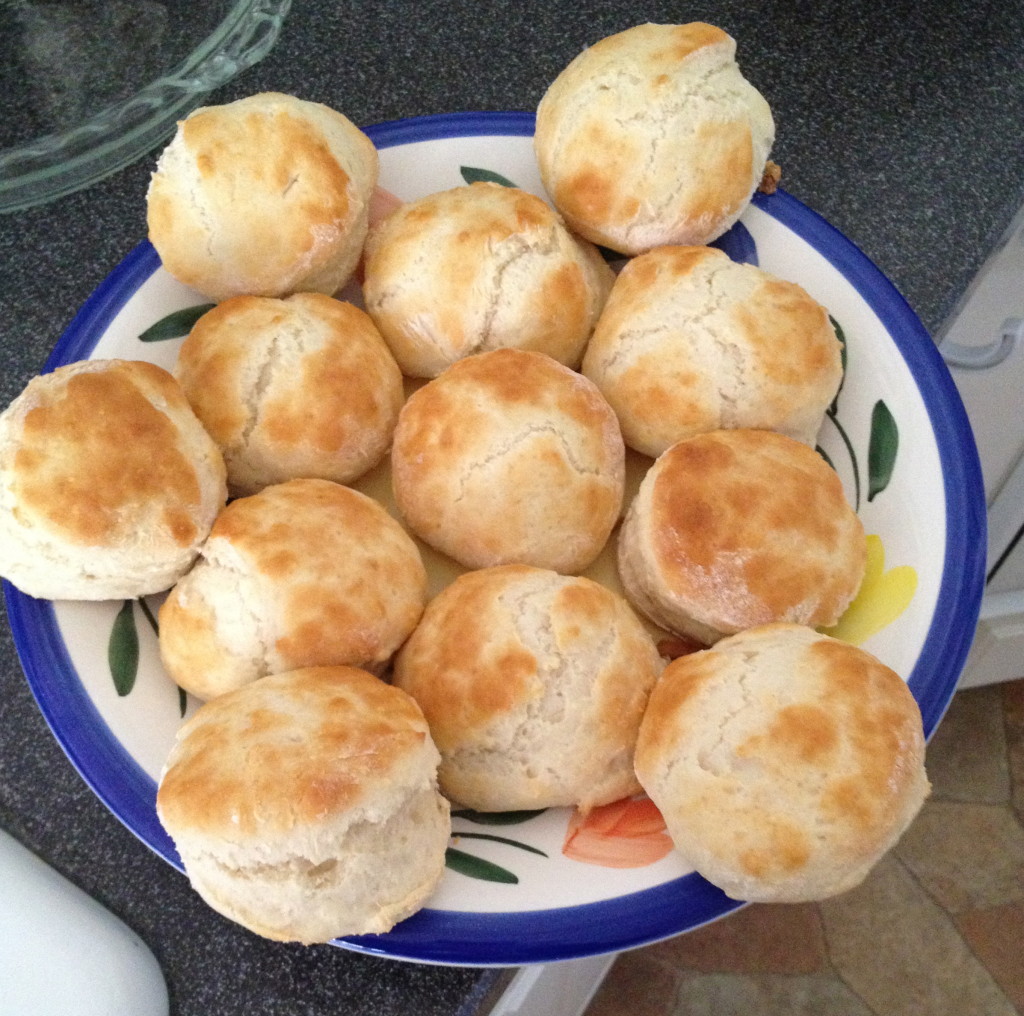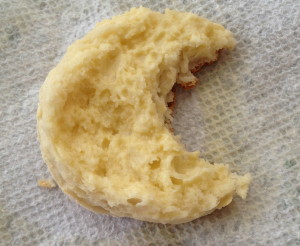 I helped wrapped some presents while Phoebe relaxed a little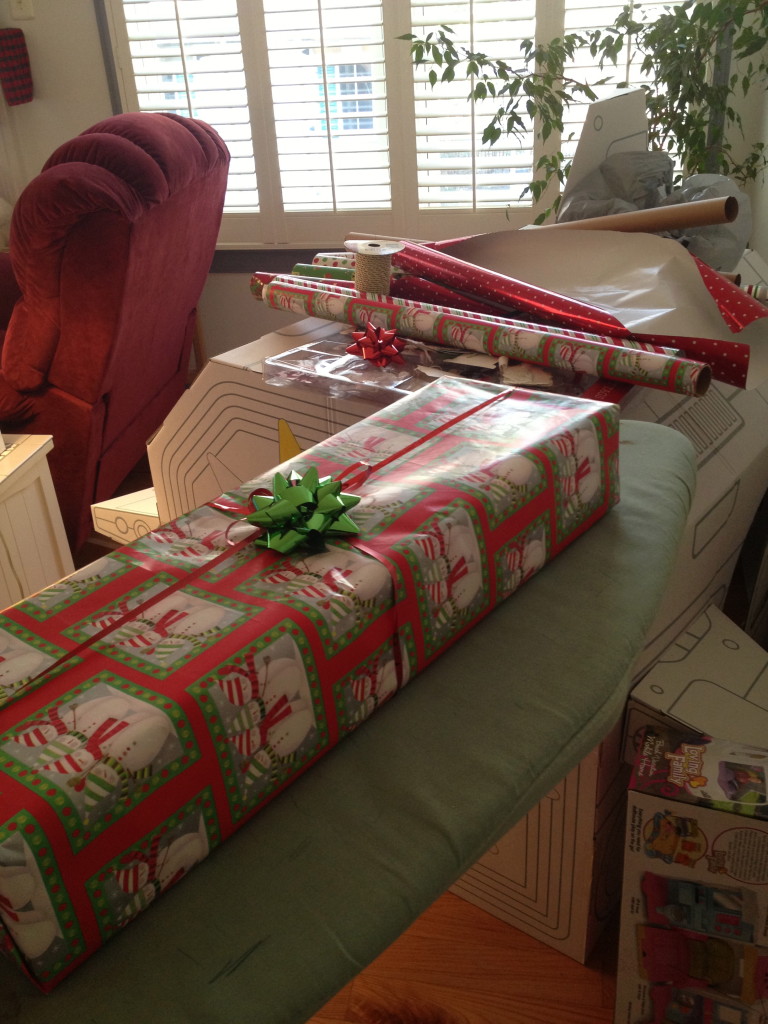 Look at all this leftover paper they had! I will not be buying paper next year… I will be shopping at the Target in G-Mama and Pop Pops basement 🙂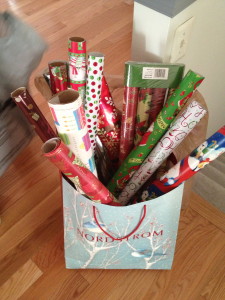 I also did my normal coffee and celebrity stalking
And I enjoyed the beautiful decorations and cozy fireplace
I decided to workout at home, well, in my apartment gym. At first I was lacking MAJOR motivation, but decided to switch things up to make it more fun. I did 10 minutes of cardio, then 10 minutes of strength training and did 3 rounds of this to make a full hour. I highly recommend this when you are struggling to get your bum in the gym. Before I knew it the hour was up! I did a little mini leg workout for my strength training. Here's the complete workout:
5 minute jog on treadmill, 5 minute speed walk with incline 7.5
Calf presses using the leg press machine, 110lbs, 12 reps x 3 sets, then single calf presses 65 lbs, 10 reps x 2 sets each leg
Leg extension 50 lbs, 12 reps x 2 sets, then 65 lbs, 10 reps x 2 sets
Hip abduction using cables, 30 lbs, 12 reps x 3 sets each leg
10 minutes on elliptical (set at random for different intensities)
Leg curls, 30 lbs, 10 reps x 3 sets. These are extremely hard for me because even on the shortest setting, I'm too darn short for the machine! This is the one where you lay on your stomach and curl the weight with your legs, towards your bum
Hip adduction, 20 lbs, 12 reps x 3 sets each leg
DEEP squats holding a 30 lb weight, 12 reps x 4 sets
10 minutes on elliptical 
Finished with 10 minutes of abs and stretching 🙂
I was also testing my flexibility, and look at me go!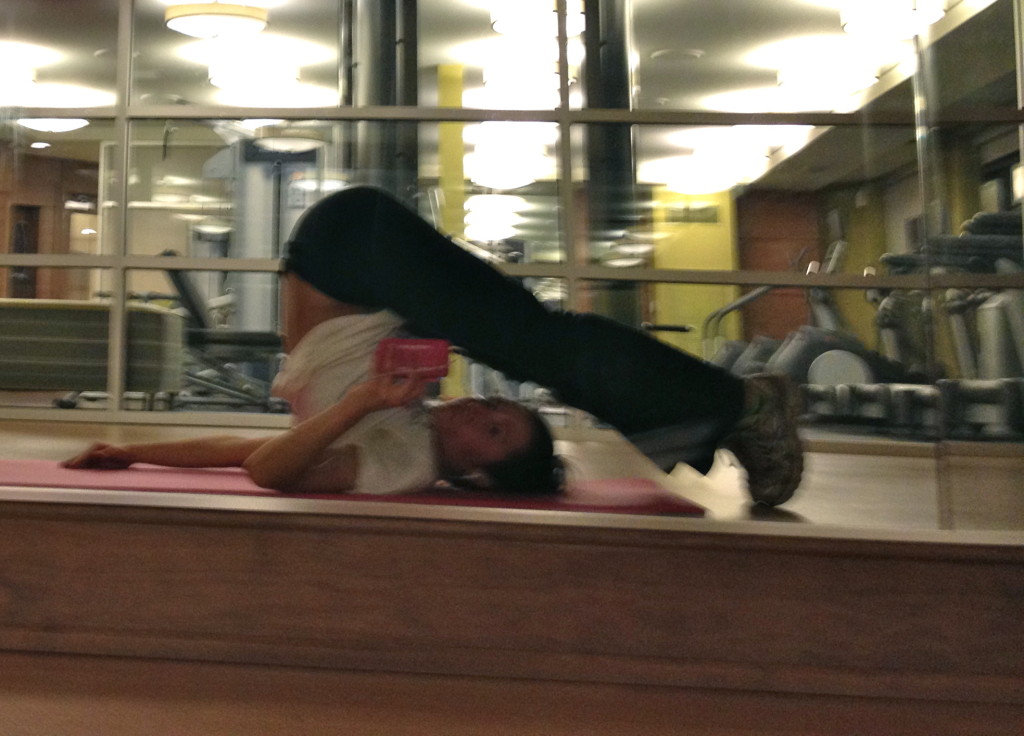 My entire workout I decided to listen to Miss Britney Spears! Last night I was watching a special on VH1 about TRL, okay TRL was the bread and butter of my childhood and teen years. I would literally run home from school to watch it every single day (this is putting my love of TRL lightly… ask my BFF DiPeppe, we have an obsession with TRL)
Anyway, I really miss it, so decided to bring it back with the help of my iPod 🙂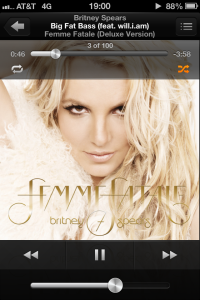 I felt really good when I finished

I hope everyone has a PERFECT HOLIDAY! I am really excited to give my niece Bella her Christmas Eve gift, I put a lot of thought into it, I hope she likes it!
Have a safe holiday and please treasure these times with your loved ones 🙂 I will be back on Wednesday for a full update of my Christmas festivities! Merry Christmas!
XOXO With a Cherry On Top,
-Minnie