The Christmas Roundup!
I hope everyone had an amazing holiday! I'm thankful I was able to spend both days with my family. I had some friends who weren't able to make it home for Christmas, and some who worked (hospitals don't close on Christmas!), so I was especially grateful.
This post is going to be very picture heavy. I almost use this blog as a diary for myself. One day I will be able to look back and remember these times 🙂
Christmas Eve was great! We did the family brunch and it was excellent. I got all dressed up!
Phoebe was not feeling the pictures that morning, so this was from a while ago… She's too big for this sweater now!
I played around on my phone a bit too since Phoebe was being uncooperative. Is everyone else in love with these Instagram collage apps? So addictive!
G-Mama and Pop Pop did an excellent job with all the food! I skipped the meat choices obviously, but really enjoyed the biscuits again 🙂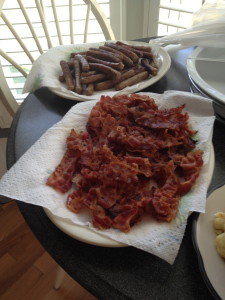 I loaded up on protein with the eggs and egg whites!
And then I couldn't resist having some of that waffle!
After brunch came some family pictures…
Then it started to snow! It picked up a little later, but eventually turned to yucky rain. A little bit of a white Christmas was great though!
I gave Bella her Christmas Eve present too!
The hit was the 99 cent fart cup (like the old Gak I had as a kid). We pretty much all fought over it. That's my family folks, we are super classy, but awesome!
We had a great Christmas Eve and I ended up discovering some sugar cookies. Chocolate chip? No big deal. Peanut Butter? I'll pass. SUGAR COOKIE! GIVE ME NOW!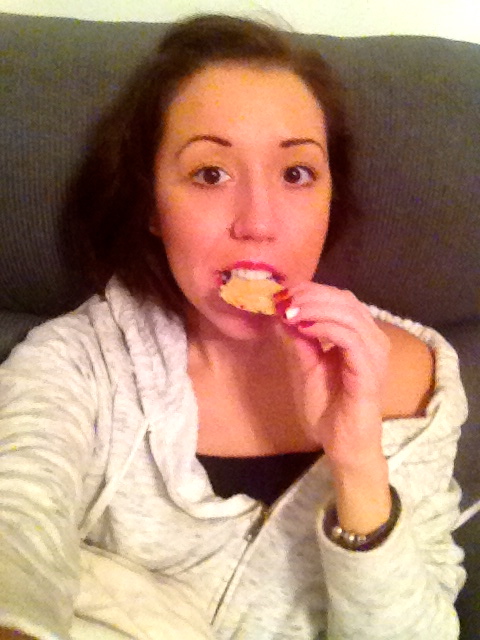 I actually ended up living quite a bit! It's one time out of the year, and decided I shouldn't deprive myself and I need to enjoy the holidays. I can always run it off later right?
That night G-Mama and Pop Pop decided to give me an early present….
I was super excited! My parents are my number one supporters for my blog writing. They love it and encourage me 100% and I couldn't be a luckier daughter!
In the morning I played with it since it was fully charged! Santa came 🙂
This was one of my FAVORITE gifts!
Casey, Drue and Bells finally came and we shared Christmas day together!
We opened more gifts…
And had a fabulous Christmas dinner. I loaded up on G-Mama's "salad bar". She made a huge thing of salad and put all the salad fixings on the lazy susan. We could top it with anything we wanted. So fun and yummy
My family had chicken and crab cakes, I made my tofu! We also had potatoes, rolls, and some other sides
After dinner, Bella played with her toys a little and we played a game. Bella and I were on a team and we won of course. "My team always wins!"- Thank you Monica Gellar for being a TV show character version of me
Phoebe was a really great girl today. She just chilled out, there was so much going on, she didn't know what to think!
We finally made it home in the evening, and although we love G-Mama and Pop Pops, it felt good to be home! We relaxed, played, and watched Friends
I have to say again that I am so blessed to have such amazing people (and puppies) in my life. So happy everyone is healthy and we can enjoy the holidays together.
Tomorrow I am excited to get back in the gym. Like I said, I enjoyed these two days of food, but definitely couldn't do it every day. Of course I felt a little bit of guilt, which is why I go into beast mode tomorrow to burn it all off!
Hope you had a VERY MERRY CHRISTMAS!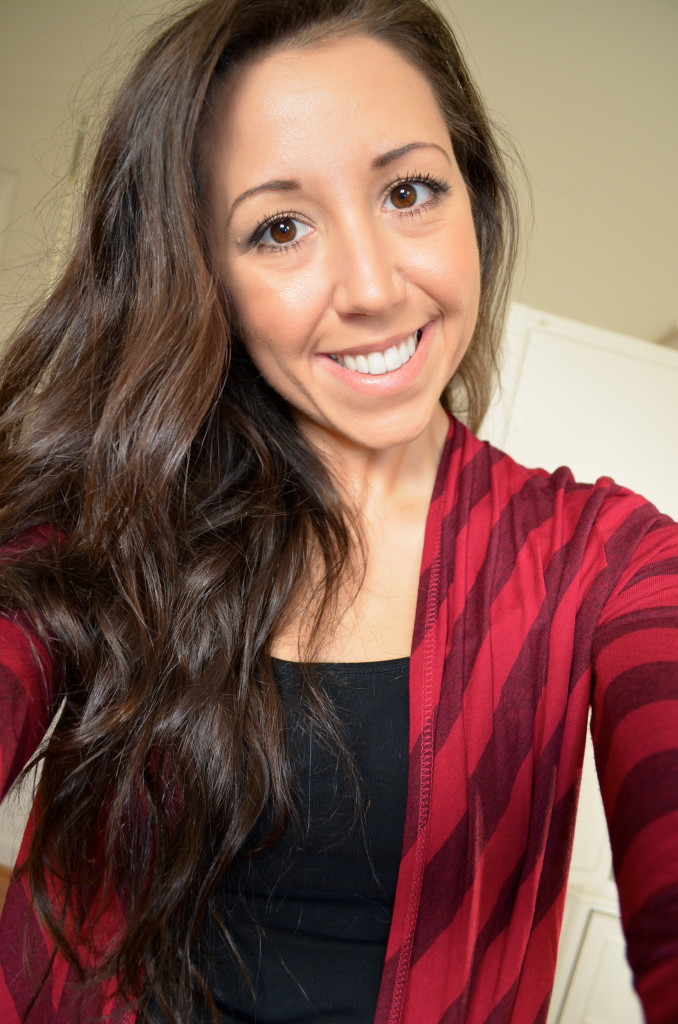 XOXO With a Cherry On Top,
-Minnie
P.S. Back tomorrow with a new recipe. Oh yeah, and I was also given a crock pot! Score! Slow cooking Skinny Minnie Meals here I come 🙂