Monday-Let's Do This
Good Morning!
I hope everyone had a lovely weekend. Now we go back to the week and I'm ready for it full force. I never like to rush life, but this is the last full work week before the holidays are in full swing. It's hard to believe. I posted a picture on my Instagram account the other day about fall colors and I thought wait a minute, it's snowing outside and I have a Christmas tree up! Definitely not fall anymore. Time flies.
Yesterday I planned on getting up at 8am, but Phoebe won the battle of the alarms. We slept a little later instead. After coffee and breakfast, off to G-Mamas we went and I was feeling extremely unmotivated to go to the gym, but I ended up going anyway. The days I never want to go always end up being the best training days for me. Funny how that works!
Since my lower back isn't 100% I did shoulders and HIIT cardio. 30 minutes of the step mill, but I broke it up into 2 sections. Much easier than doing 30 minutes straight.
I've been pretty happy with my body lately and it's because I stepped on the scale Saturday morning and realized I'm down 6 pounds! Okay with those cheat meals I might've gone up 1 or so, but what's the secret? Well you guys know I go hard core a lot so what more could I have done? Turns out I've done LESS! Nope, not eaten less. Worked out less. I've been training 4-5 days a week instead of my 6-7 and seeing more changes with rest days. I have to admit I would always have a hard time processing in my brain that the body needs a rest day, and I often feel guilt when I take them. Now that I realize my body likes them, I'm all about it! No, that doesn't mean work out 2 days and rest for 5, but days off do the body good!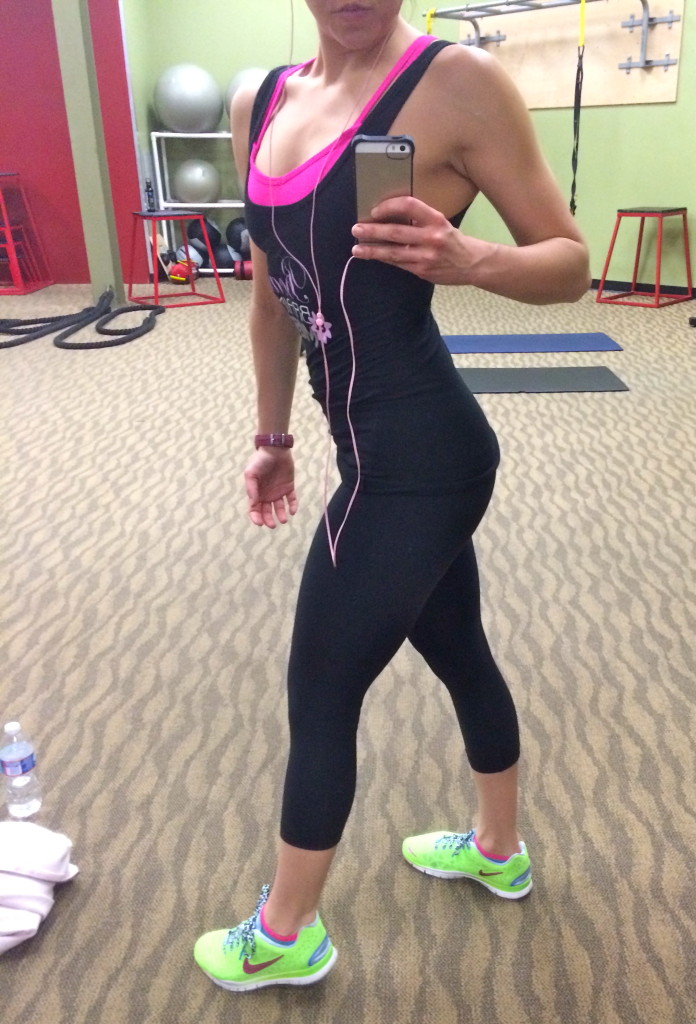 Also, I've been changing up my routines and doing total body workouts instead of muscle groups for most days. I did notice yesterday my shoulders aren't quite as "jacked", but my waist is slimmer and so are my legs. I guess you can't have it all.
After the gym, I threw on my infinity scarf (cute huh!?)
and went in the mall and picked up this adorable custom ornament. Now my absolute favorite one!
Phoebe liked it too!
Except she thought it was a toy for her.
We put it right in the center of the tree
The remainder of my Sunday night was my typical meal prep and then complaining about the mess. It's the worst! Like having Thanksgiving day cleanup every Sunday. But I did make these cinnamon sugar roasted almonds! Yum 🙂
Oh and for those keeping track… I DID FIND PHOEBE'S WATER DISH!
I was walking over to my computer and looked down and something caught my eye….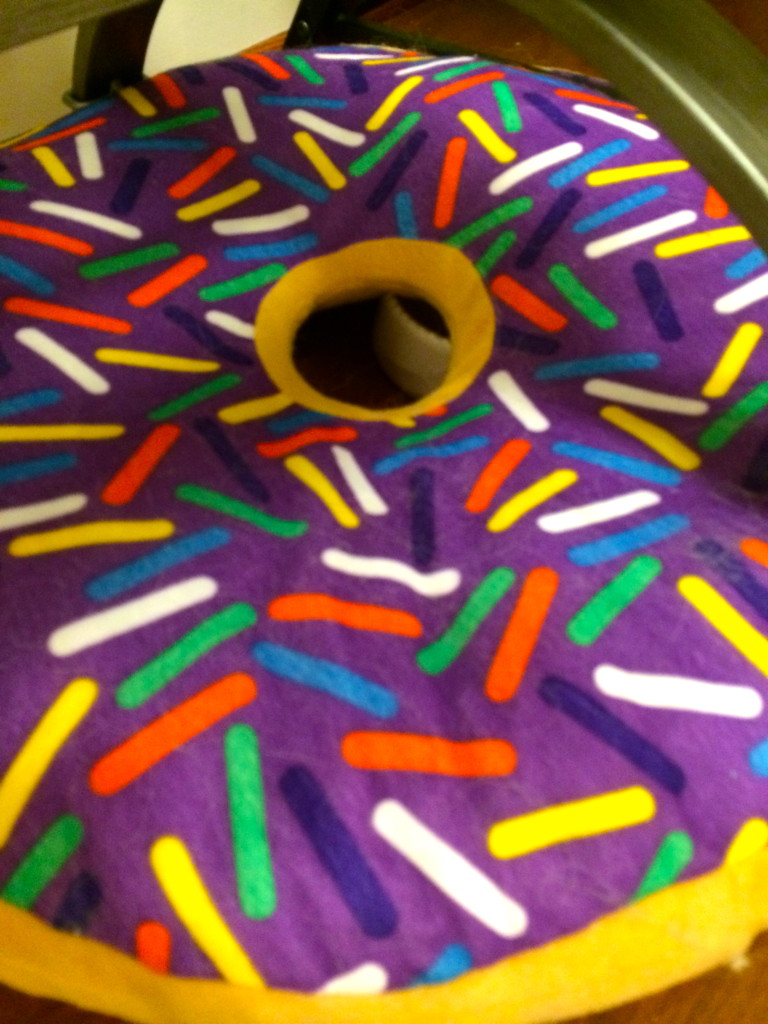 I looked closer…
TADA!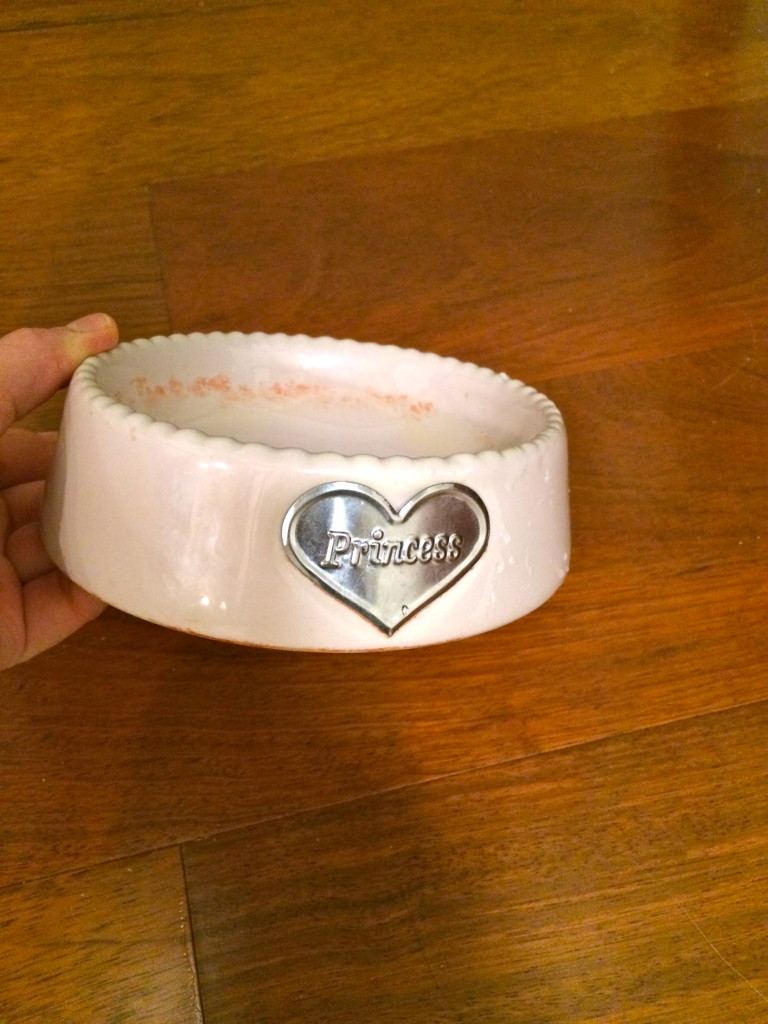 …underneath the donut bed we keep under an end table by my computer. That area is phoebes little fortress 😉
She was happy to get a drink in her regular bowl and I felt relief that all was right in the world again.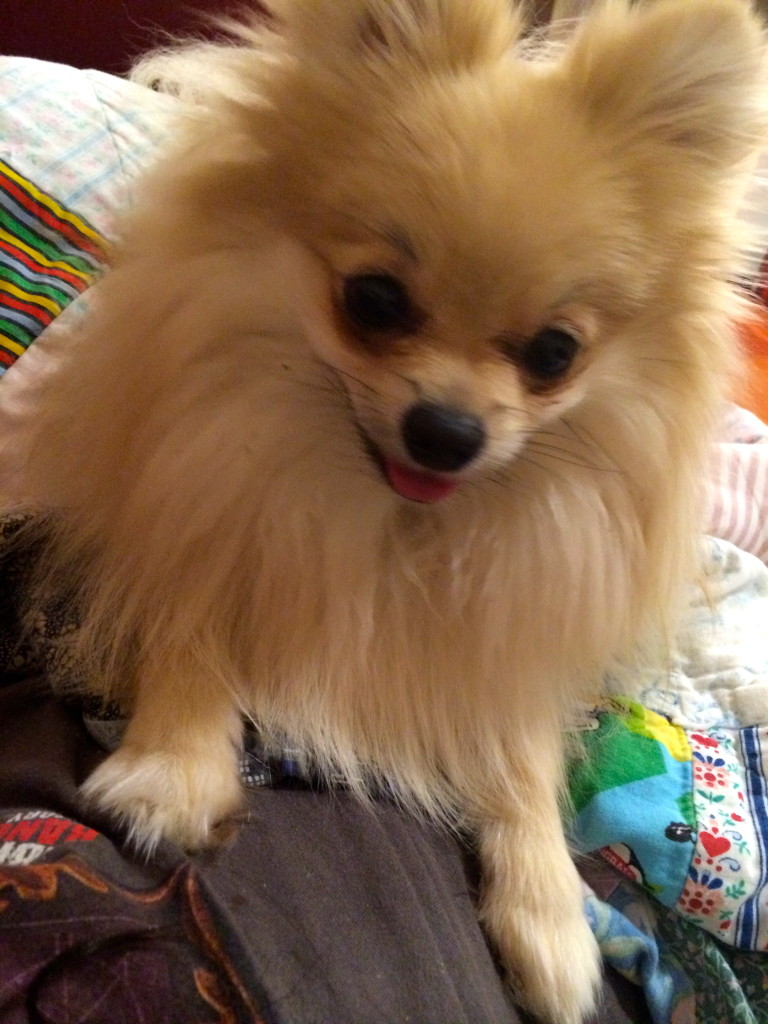 My dog…
Have a great Monday!
XOXO With a Cherry On Top,
-Minnie