What I've Been Eating Lately
Happy weekend!
I don't have a lot of time to post, so I thought I'd do a fun little picture post with what I've been eating lately. I know I'm one of those annoying people in restaurants that takes pictures of their food, but darnit I have an excuse! I'm not just instagramming… I'm blogging.
Okay lame excuse, I know. Hashtag GUILTY. 😉
I thought I'd let you guys see that I am a normal person. When I want to have a good time I can indulge a little too. So please join me on the journey to what I've been devouring!
Chocolate Raspberry Flex Bowl Oats- 1/2 cup oats, 2 T ground flax, 2 T cacao powder, 3/4 cup unsweetened vanilla almond milk. Top with freeze dried raspberries, mini chocolate chips, and coconut shreds.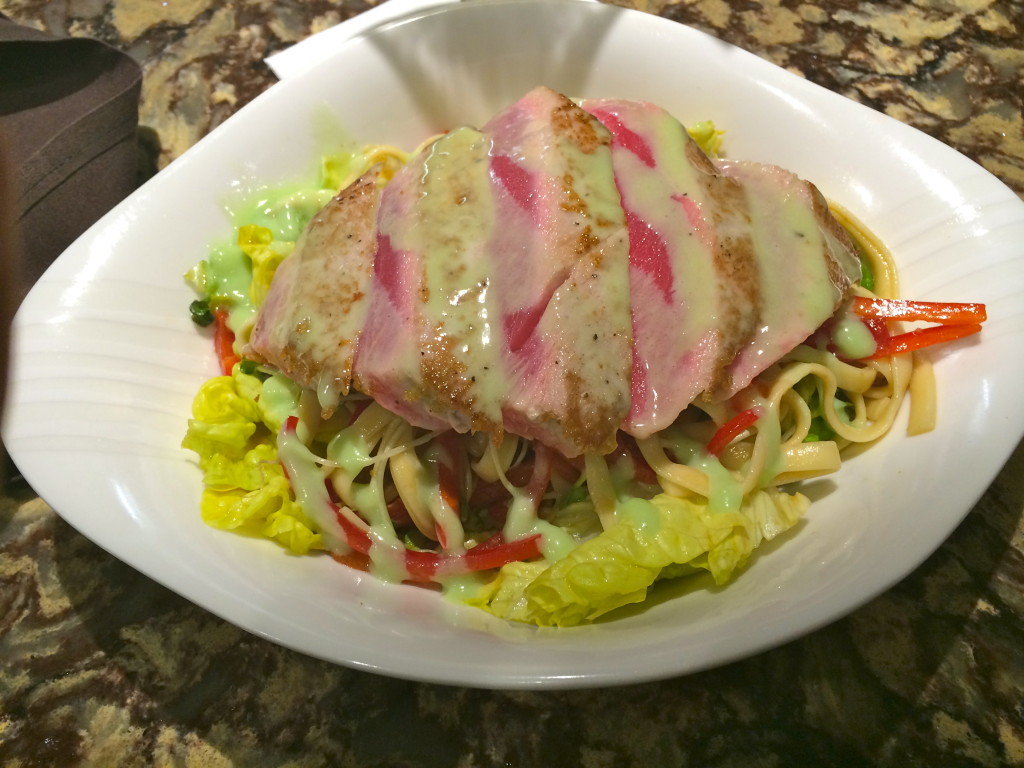 Cheat meal- Tuna Noodle salad. I didn't make this, but I want to try to make a cleaner version. Rare ahi tuna on a bed of udon noodles and lettuce, radish sprouts, sliced red peppers, topped with miso and wasabi cream. Oh my…
Coffee and soy milk
A huge breakfast of mixed fruit, cottage cheese and preserves, and an english muffin with YES, butter. Hey, gotta live a little!
Skinny Peppermint Mocha
My new favorite peanut butter. Move over Smuckers. This is just dry roasted peanuts and sea salt, but tastes much creamier than the other brand.
Light swiss
Egg white pita sandwich. Egg whites, red onion, fresh spinach, light swiss with a flax pita.
And Phoebe is chomping on a twisty treat 🙂
Have a great weekend. I'm going to work on my video tonight for the recipe I worked on last week!
XOXO With a Cherry On Top,
-Minnie