Monday Mindset
Hi everyone!
Last week was CAH-RAZY. Not just crazy, CAH-RAZY. This week will hopefully be a little better, so I'm back for my blogs.
I'm really sad the weekend sped past us, because I spent a lot of time at work prior to it, but a new weekend will be approaching shortly. 🙂
On Saturday, Tony and I did our normal gym, house stalk, grocery haul thing. It's so crazy it's about three weeks away now! However, I will not go in the house again until it's completely finished. Seeing dust and half pieced things everywhere gave me major anxiety, so I'll just see it when it's complete instead.
I DID start packing too… finally. I went through my dreaded closet. We all have that "closet". Ya know the one where you just throw things. I fit it all into one box, donated the things I no longer need, and trashed the things that were damaged.
But anyway, Saturday DAY we went to the gym. Tony did his own thing training back (no, we don't train together- different styles), and I did shoulders.
Here was my routine if you want to replicate:
Hammer strength shoulder press- 2 warmup sets light. Then 4 heavy sets for 8-10
Forward raise using cable x 15
SUPERSET with 12 cable upright rows. Complete each for 4 rounds
Dumbbell rear delt fly for 15
SUPERSET with 6 ways (youtube this!) for 10. Complete each for 4 rounds
Finish with a drop set of lateral raises with dumbbells. 15 heavy, 15 light. 4 rounds.
My shoulders were BURNING the next day!
Since we worked out SO hard, we decided to go to dinner that night. I opted for a gluten free pizza that most would say looks nothing like an actual pizza, but hey I liked it.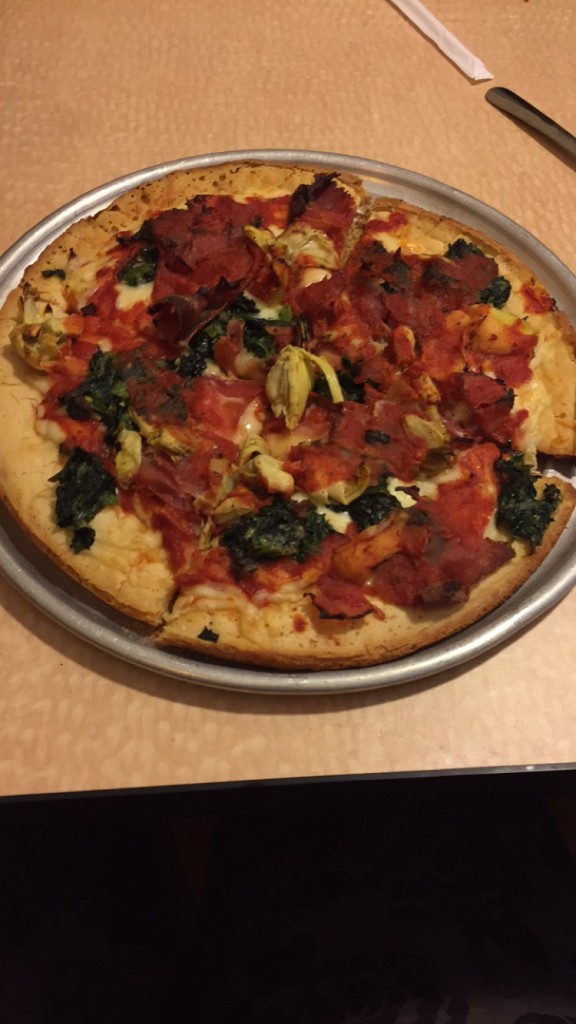 It had spinach and roasted artichoke! Yummy.
What else have I been eating? Well lots of fruits. I no longer say NO to these like I used to in my prep days. It's fruit… let me not be ridiculous anymore 😉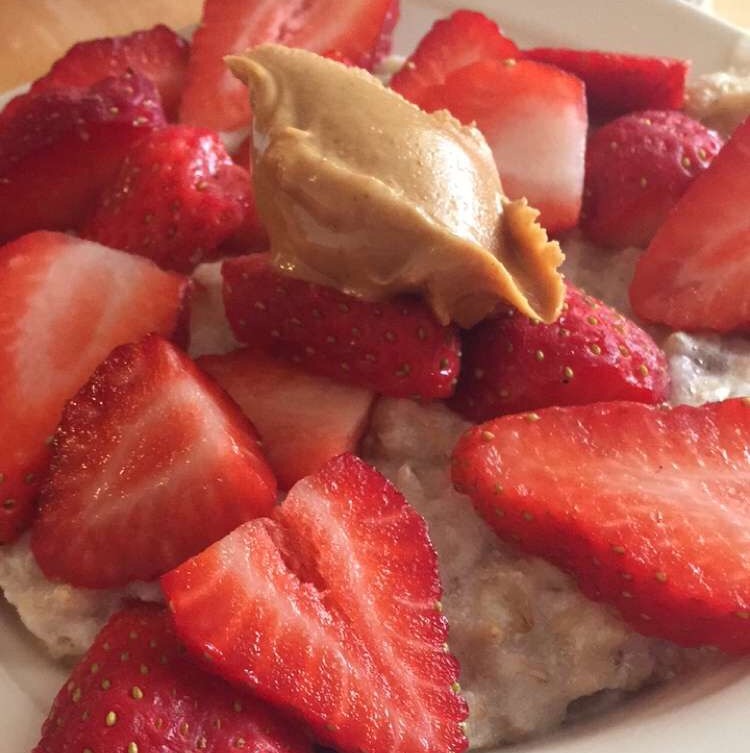 I also did my first trial run of buffalo cauliflower bites last night. These have been all over the internet lately and you can find plenty of recipes on pinterest. I modified with everything I had in the spice cabinet, gluten free flour, and franks hot sauce.
What are you guys eating lately?
I want to end today by saying a HUGE congrats to my best friend Sarah. She completed the Disney Princess Half Marathon/Glass slipper challenge. Sarah is unbelievable and has the determination of no one else. I'm so lucky to know her.
I mean HOW CUTE is she as Cinderella here? She definitely inspires me to get my bum in the gym every day this week.
Have an awesome start to the week!
XOXO With a Cherry On Top,
-Minnie