Music, Take Me Back
I love music. I never go ANYWHERE without my iPhone loaded with my music. I don't really listen to the radio, I always have my phone plugged in while I drive. I'm one of those people that will listen to the same songs over and over if they are my favorites. Well I decided to let my entire library go on shuffle and wow I have quite the mix. Do you ever listen to a song and have it take you back to a certain place? Does it make you think of a time in your past, what you were doing in life, who you were hanging out with at the time? It's amazing how music can do this. I decided to make a fun little list of the random songs that came on and the thoughts that popped into my mind.
Eminem- The Way I am. Late TRL days when I was a teenager. I was probably in high school. Actually yes I remember I was taking Chemistry at the time and I only talked to the boys in my class.
Colbie Collait- I Never Told You. A guy that had just dumped me and I listened to this song, he had bright blue eyes like she sings in the song. At the time I thought it was tragic, WOW did he do me a favor… can we say loser?
Justin Timberlake-Lovestoned. This was part of routine I did with some group fitness instructors during college for a big east coast conference. I choreographed this part since it was the kickboxing song. We also performed it at Maryland Day and held up our steps with letters on them to spell out "TERPS". I was the P and held it upside down, it read "TERdS". Major fail… and yeah I realize terd is actually spelled TURD, but still embarrassing.
Jordin Sparks- This is My Now. I remember hearing this song on the radio the day I got into PA school. When I saw that "thick envelope" in the mailbox I actually just got home from another interview in Philly with my Dad. He made me open it in the driveway and I screamed and jumped in his arms. My life changed that day.
Pussycat Dolls- Buttons. Okay so this doesn't bring me back to a specific time, but can we all agree this is the best "bring out the stripper in you" song out there?
Amy Winehouse- You Know I'm No Good. My sister used to listen to this in her car ALL the time when Bella was a little one. I can remember little Bella in her carseat waving her arms to the music. They grow up way too fast…
So that's my randomness for the day 🙂
Yesterday I started my morning late. I set my alarms to get up around 7:30-8am, but they didn't go off! I think Phoebe is turning them off and not telling me.
For breakfast I did blueberry vanilla overnight oats (unsweetened vanilla almond milk, vanilla extract, a little vanilla protein powder, and some blueberries), and tried something new to get my fat grams up!
This is a baked avocado egg. You just scoop out the middle a bit
Crack an egg
And bake at 350 for about 20 minutes. I added a little pepper and paprika! Yum!
After breakfast I headed to my parents house, then to the gym. It was leg day.
I went into BEAST MODE. The stair master was my toy and I used it to the max!
Yes that's 62 minutes straight. The top left are the reverse booty pikes I mentioned yesterday. Killer! Bye Bye muffin top. I did my booty workout for the day and also more legs.
Here was the rest of my workout:
Smith squats, 95 lbs, 12 reps x 4 sets
Smith calf raises, 135 lbs, 10 reps x 3 sets
Leg extensions, 80-95 lbs, 10 reps x 4 sets
Side bends, 25 lb kettle, 15 reps x 2 sets each side
Good Mornings, 50 lb bar, 12 reps x 4 sets
I also stretched for a good 10 minutes!
After my workout was done I headed to Starbucks. It was so pretty out.
I'm always smiling if I have a soy iced coffee!
Later on in the evening I headed to Walmart. That was an experience… I was sad they didn't have my liquid stevia in the raw for coffees, so I had to settle for this stuff.
Skinnygirl really makes everything now!
I also found these and I couldn't resist. I worked hard on the stair master and felt I deserved it.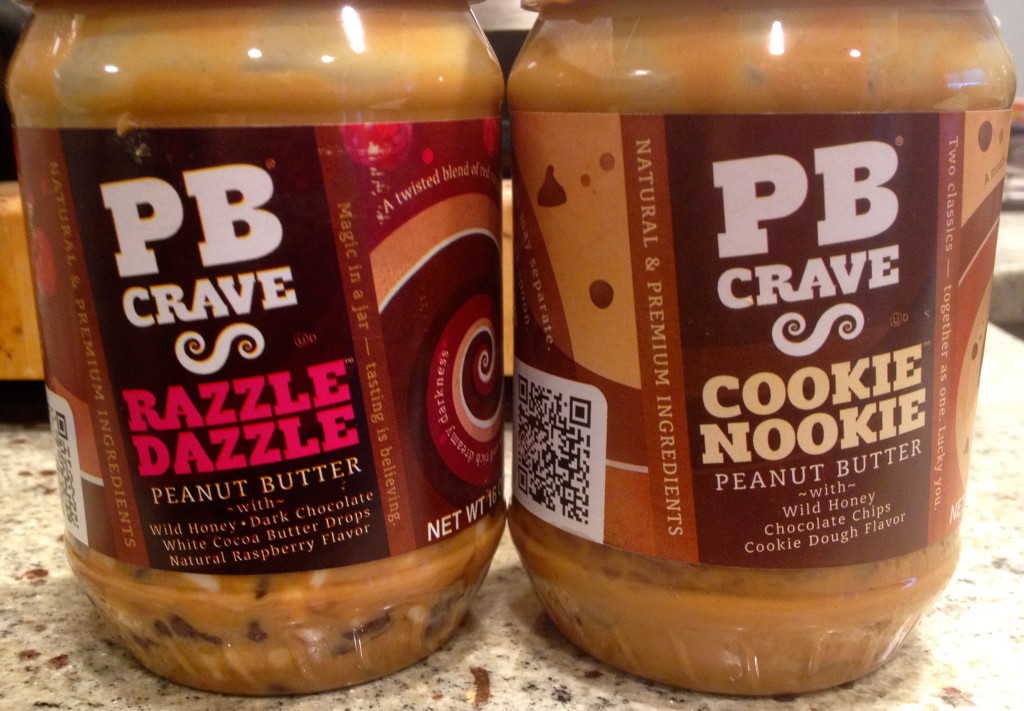 And I hated them. I know… how can you hate something that looks like this? Well they are super salty! Yuck.
But I did find season 2 of Girls. HOOKED! I love this show 🙂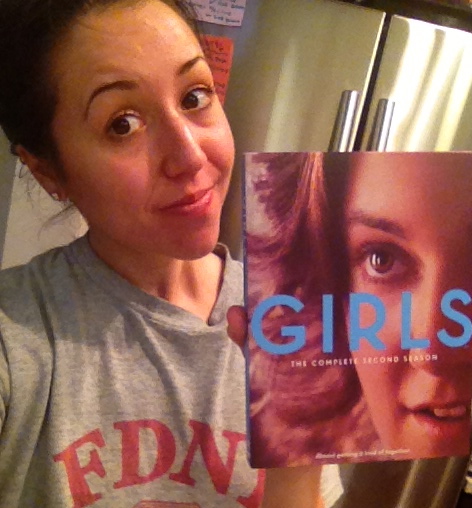 Ended my evening doing laundry while watching this. And when I switched my clothes into the dryer I pulled out these.
Those would be Phoebes goof balls treats that unraveled in the wash. Somehow they got in with my clothes. Puppy problems!
Later on we got into a fight too because she got her paws on a bobby pin, I yanked it out of her mouth and she bit me pretty hard. She knows mama meant business and was mad because she ran under the couch. Hey I gotta play bad cop sometimes!
Skipping the booty work today because I'm pretty sore from leg day. I need to work on my arms DESPERATELY. They are deflating since I've spent all my time and effort on my behind.
Enjoy what's left of the weekend 🙂
XOXO With a Cherry On Top,
-Minnie