Meathead Monday
Good Morning. I hope everyone had a great weekend! Today I will keep it pretty brief, wrapping up just my Sunday because I didn't have much time to sit down and write.
It was a beautiful morning out in Maryland so Phoebe and I started the day off with a walk. She loves to run up this hill by our complex. I guess to her it looks HUGE.
Then she turns around as if she's saying "Mom look I made it to the top!"
She also tried chasing an adorable little family. She never understands why they don't want to stop and play with her. Spoiled rotten.
After our walk and some morning relaxation, I changed into my gym attire. I figured I would represent my beast mode tank since I killed it the day before.
I changed the laces in my Reeboks to match my outfit!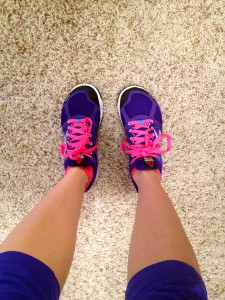 It was a pretty good hair day for me too 🙂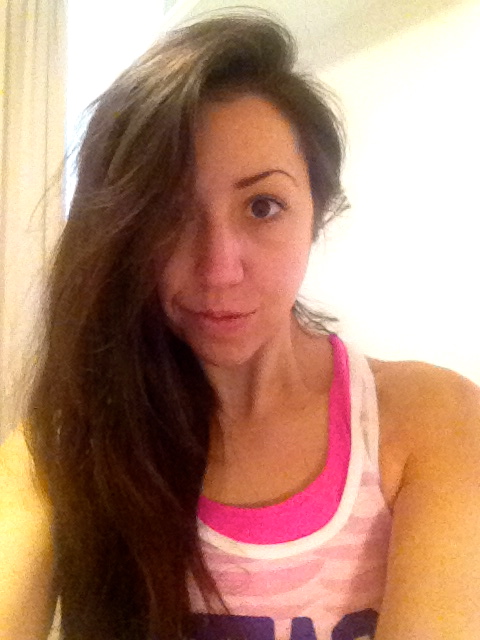 At the gym I went into beast mode again. My cardio was 10 minutes on the stairs and 35 minutes on the spin bike. I love spinning. Then I hit arms full force and acted like a total meathead. Hey girls can be meatheads too!
Bicep curls, 15 lb weights, 10 reps x 2 sets both arms, then 20 reps x 2 sets alternating.
Overhead tricep extensions with plate, 25 lbs, 12 reps x 4 sets
Plate curls, 35 lbs, 10 reps x 4 sets
Tricep pushups on bench, 10 reps x 4 sets
Overhead seated tricep extensions, 25-30 lbs, 12-15 reps x 4 sets
Cable bicep curls, 40 lbs, 10 reps x 4 sets
Tricep rope pulldowns, 60lbs, 10 reps x 4 sets
Alternating diagonal hammer curls, 15 lb kettles, 20 reps x 4 sets
Alternating bicep pushouts, 15 lb kettles, 20 reps x 4 sets
Single arm Cable tricep kickbacks, 10-15 lbs, 10 reps x 3 sets each side
Single arm Cable bicep row (underhand grip), 30 lbs, 10 reps x 3 sets each side
KILLED IT! And looked like a meat head when I was done 🙂
I also didn't realize how long my hair is even though I cut it not too long ago. You don't really notice unless you take a picture of your pony tail!
After the gym I changed and went to my sisters house. Bella let me put on her fairy wings 🙂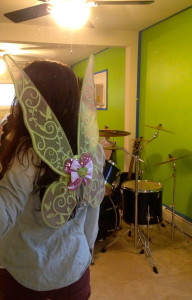 Back at home I took care of some things around the apartment and made a quick dinner that I can use for lunches too. This is an "Asian flare" chicken dish.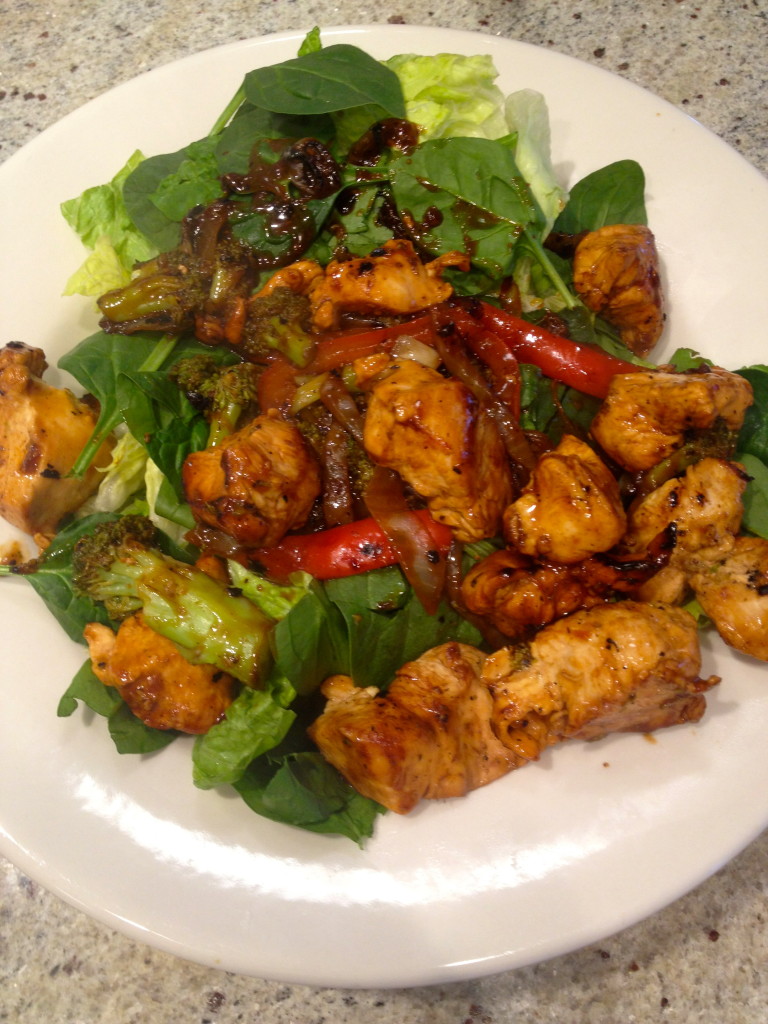 Nothing too difficult here. This was just onion, garlic, red peppers, broccoli, and chicken breast cooked in a pan with about 2/3 cup of sugar free apricot preserves and less than 1/4 cup of low sodium/low calorie hoisin sauce. I threw it on top of some spinach and romaine and called it a salad! It was 2 huge chicken breasts so it makes about 3 servings for me. This was one larger serving and then I have 2 normal servings for lunches this week. I'm all about saving meal prep time 🙂
Today I hit the gym for some much needed chest work (if I can move my arms), and the booty workout of the day. Here it is listed:
100 regular squats 

60 weighted single leg dead lifts 

40 Stability ball hamstring curls 

100 plie squats 

Bonus: 32 low squat pulses (4 sets of 8) 
Have a wonderful Monday. At least it's not Tuesday… I'm groaning already!
XOXO With a Cherry On Top,
-Minnie
P.S. after going through some old blog posts this morning,  I realized when I updated to my new format  a lot of my pictures became distorted… bummer. It would be impossible for me to fix them all, but I will try my best to make it work as I find them! If you want to tell me about one you find please feel free to!