Ninety Four
Happy Friday!
Are you happy it's almost the weekend?
As you can imagine… I SURE AM!
Like I said yesterday, I finished my last workout of my bikini prep days. The last day in the gym is circuit work and some light step mill. I finished with the step mill and tears filled my eyes.
I did it!
Was it worth it even if the outcome isn't a trophy, medal, sword, whatever it is this time…?
Absolutely.
This prep brought big changes in my life. Things I didn't expect, things I didn't see coming, and people I am blessed to have in my life now. I wouldn't have changed a thing.
So after a workout yesterday, some posing, and running errands, it was time to get registered!
In the evening I got my polygraph done at the host hotel (turns out Maury was wrong… I AM NOT THE FATHR.. ::crickets:: Anyone?), and got checked in for the event. The lucky number this time is #94!
Today I am spending my day packing things up, making some post-show treats, and getting everything together for this weekend. I'll be gone all day Sunday on a mini road trip 😉 Tonight I get the glorious spray tan (oh the smell!) and will spend the night moving around trying not to touch anything. Fortunately, I have someone to take me to my appointment and help me with everything. I'm a lucky gal!
I'm mostly excited to show the judges the changes I made to my body in the past year. I didn't realize how much I have transformed until I compared side by side.
If you'd like to come out and root on #94, pre-judging starts at 9am for the Pro-show, then the OCB show will start after. Bikini is near the end of the pack unfortunately, so I'm guessing I won't even hit the stage until noon, but these shows can change at any time!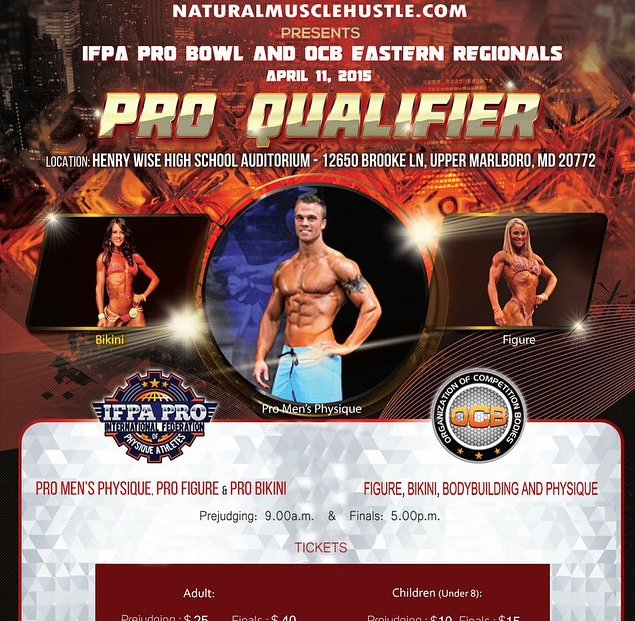 Time to strut my stuff and "lose control"— Yep I'm going to walk to Missy Elliot Lose Control! 😉
XOXO With a Cherry On Top,
-Minnie
P.S. Guest blog on Monday by my BFF Sarah! I'll be back Tuesday with a recap of my weekend 🙂