Leave It In The Gym
Hi friends!
Guess what today is?
Well, besides Thursday, TODAY marks my final training session for this prep. I honestly cannot believe it. Not that I was counting, but when I step on stage Saturday I will have prepped for 155 days straight. I probably took a total of 4 days off not training (including tomorrow-Friday). Now you understand why I'm crazy.
Speaking of crazy. How can I sum up this experience?
Okay, this is a little dramatic, but I found it on Instagram and thought it was hilarious that it said my name!
My last two days in the gym were a free for all. Just training what I felt like doing. It felt VERY ODD not having a structured routine or day not dedicated to shoulders, back, legs, etc.  I've really been trying to add in more calories these past few days, something I NEVER thought I'd have problems with… but when you are used to cutting, the stomach shrinks easily. Especially all the water I'm drinking? I felt like I was going to pop any minute. The good part is it will take NO TIME at all for it to go back to normal. Within 3 days my body goes back to a regular sized stomach 🙂
I feel good about my abs and yes I still have that "shredded" look I suppose but a softer shred if that makes sense. For OCB I don't want to see ab veins and striations that I saw in my NPC show. Definition, but not too hard. I think I achieved that, even if it's not what the judges want, it's the look I wanted to go for when I step on stage this go around.
So how's my girl? Doing better! No more blood thank goodness, but still not herself. Her temperature is still up and when we went to the vet she was so stressed she started to drool again! The day I brought Phoebe home she was drenched she drooled so much. It's the way she deals with stress I guess.
No treats unfortunately, and more medicine is coming her way. However I did buy her a new toy. A pound puppy! I loved pound puppies as a kid and PetSmart has them.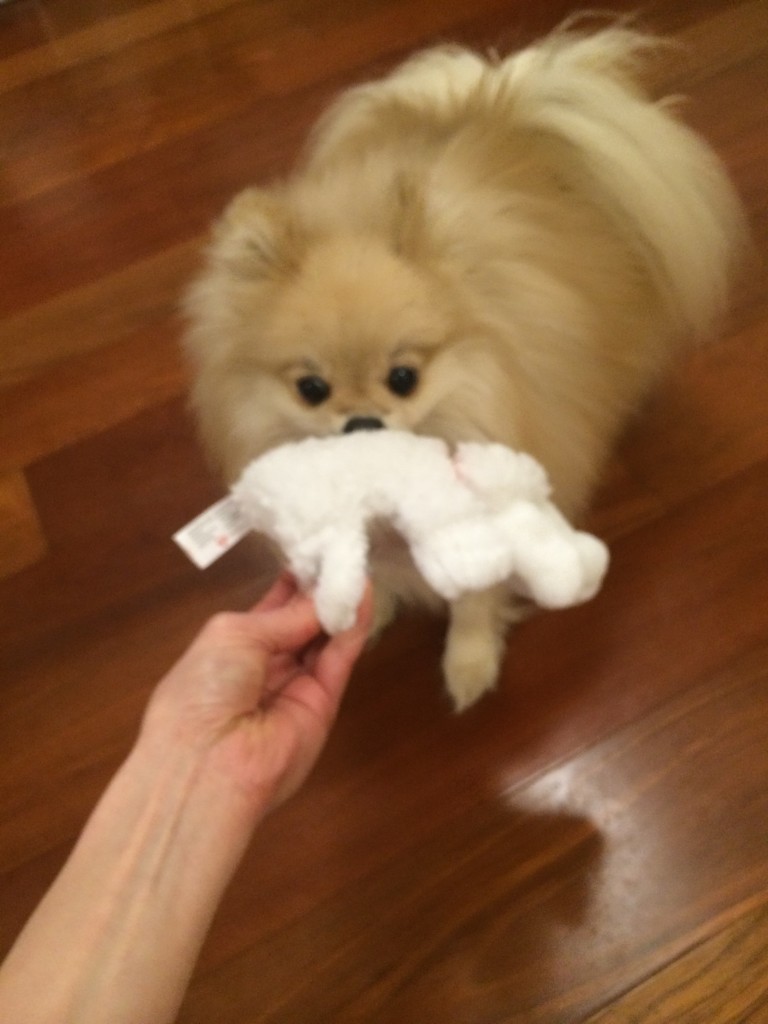 Wow the memories that came from this image! We had all the VHS tapes 🙂
Bonus is that 10% of purchases from these items are donated to PetSmart charities to save homeless pets. I often like to donate to the pet friendly charities so when I saw that, it was a no brainer for a purchase!
I'm going to head out and finish this last session! Catch up with you guys tomorrow 🙂
XOXO With a Cherry On Top,
-Minnie