Operation Teardrop
Teardrops are falling… from my eyes
10 points if you can successfully name the movie that is from (actually it's an original song from the 50's, but let's go with it anyway). I've just been full of blasts from the past haven't I?
That would be Cry Baby, an early CHEESY Johnny Depp movie I loved as a kid. I had a thing about dark haired Elvis looking guys didn't I? It all is starting to make sense 20 years later. Elvis (yes my first real crush until my pre school teacher told me he was dead and I was devastated), Uncle Jesse, Johnny Depp in Cry Baby. Hmmm somewhere out there a therapist is sitting there reading this saying Katie, have a seat on my couch why don't you?
Anyway I am talking about teardrops for several reasons. Number 1: I am back to work for the week, enough said. Number 2: I am on a mission to get the teardrop muscle. I call it operation teardrop. The teardrop muscle is actually the VMO and it looks so awesome on people. One day I will have it… (by the way DO NOT google tear drop muscle at work… not very work friendly, not sure why that stuff shows up!).
My legs were super sore from my VMO workout the day before, I guess those exercises really helped! Goes to show you that you do not have to sweat like crazy to get a good workout in.
I headed to the gym earlier yesterday so I had time to do other stuff in the afternoon. I rocked more patterned pants. I just love them!
I did a pretty long elliptical session, about 40 minutes (20 first round, then lifted, then another 20). Then I hit triceps and chest!
Smith bench chest presses, 65 lbs, 15 reps x 4 sets then 85 lbs 10 reps x 2 sets

Smith incline bench press seated, 65 lbs, 8 reps x 3 sets
Overhead tricep cable pulls, 40-45 lbs, 12 reps x 4 sets
Tricep cable pulldowns, 45-50 lbs, 10 reps x 4 sets
Chest flys with 17.5 lb dumbbells, 12 reps x 4 sets
Pushups on bench, 10 reps x 4 sets
Tricep pushbacks, 20 lb kettles, 10 reps x 3 sets
Tricep dips with 45 lb plate on lap (wow!), 10 reps x 3 sets
Tricep kick backs, both arms 15 lb weights, 12 reps x 2 sets. Then single arm balancing on bench (I use a bosu type bench- see it below!), 12 reps x 4 sets each arm… killer.
Lots of stretching afterwards from here on out. I do at least 10 minutes after my workouts and I already feel a huge difference!
When I left the gym I went to BJs to pick up some shrimp and other things for the week. I ended up with more items than I anticipated, including another floor pillow for Phoebs. She just loves when I throw pillows on the floor. It started with the bosu at my old apartment and one day I dropped a pillow on the floor and she was on it all night long.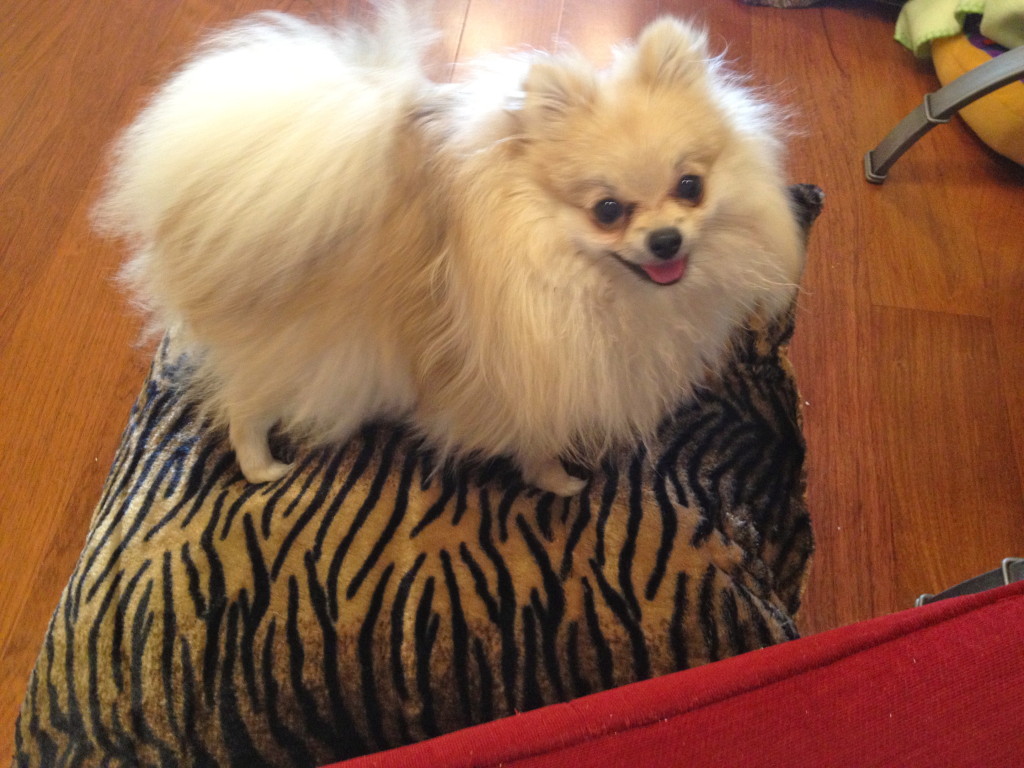 Since I had so many things to carry up to my apartment, I had to use the grocery cart. I put Phoebe in it and I thought well she will think it's like a little ride! Phoebe did NOT think the same. She clawed to get out, barked, and cried. I guess we won't be doing that again.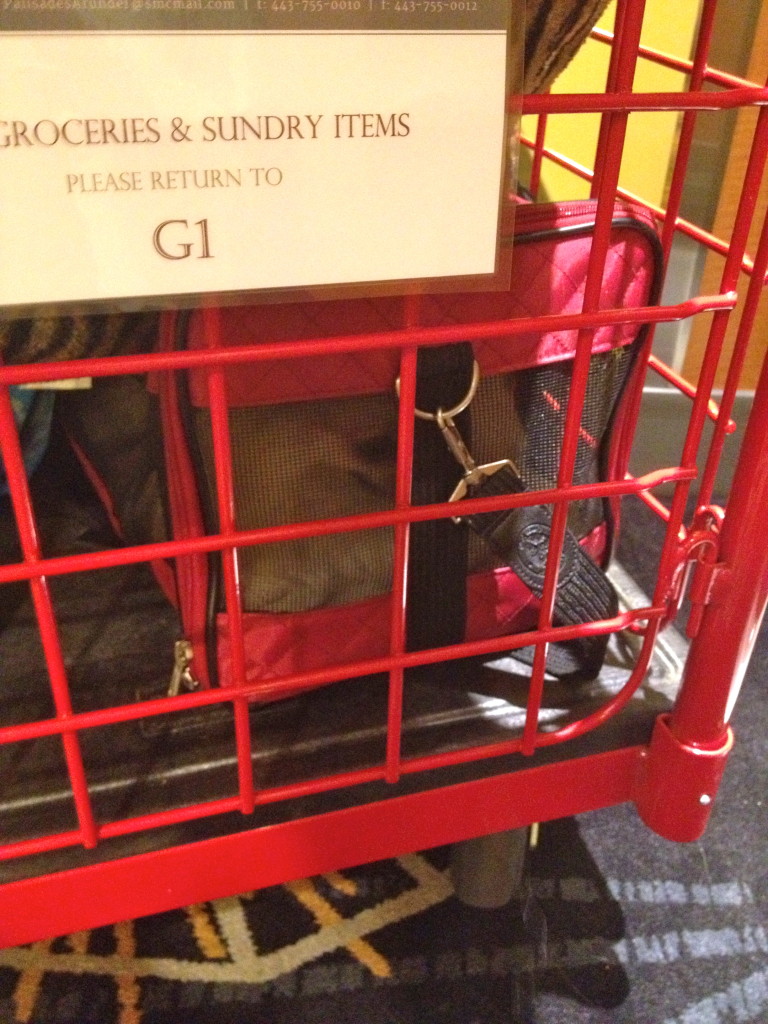 At home I tried out a new recipe. Trail Mix Cookies! They turned out pretty good and have 10 grams of protein per cookie. I don't have the recipe for you guys today, I didn't have the time to type it all up, but it will definitely be coming this week 🙂
I also meal prepped in record time, but burned myself along the way. One little spot on my thumb and it throbs! I always feel so awful for burn victims, the pain must be terrible. They are definitely strong people to be able to go through it!
The remainder of my night was blogging, catching up on e-mails, and blog related work. I also came across this amazing new promo poster for the new Maleficent movie starring Angelina Jolie. Check this out!
Photo from Disney
Doesn't she look scary and awesome at the same time? I can't wait to see her portray this character, she is going to be the PERFECT fit!
That's all for Monday. Stay MOTIVATED friends! Biceps are coming at me later today 🙂
XOXO With a Cherry On Top,
-Minnie