Phoebe's Peanut Ginger Slaw
So this is named after Phoebe because she loves when I shell edamame. You know how it goes. Those little suckers pop out and fly across the room. And she just loves chasing them and chomps away!
This goes great as a side, but is especially good with a burger! (Or veggie burger for me)
It's mayo free, figure friendly, and spicy and sweet at the same time!
For this you will need:
-1 package of chopped cabbage or coleslaw from the produce aisle
-1/2 cup of shelled edamame
-1/4 cup of extra virgin olive oil
-1/3 cup of rice vinegar
-1 teaspoon of fresh minced ginger
-1 tablespoon of light (lower sodium) soy sauce
-1/2 teaspoon of Sriracha (or a little more if you like it spicy!)
-1/2 teaspoon of sesame seed oil
-1 and 1/2 tablespoons of peanut wonder spread
-pinch of salt
Add your slaw mix to a large mixing bowl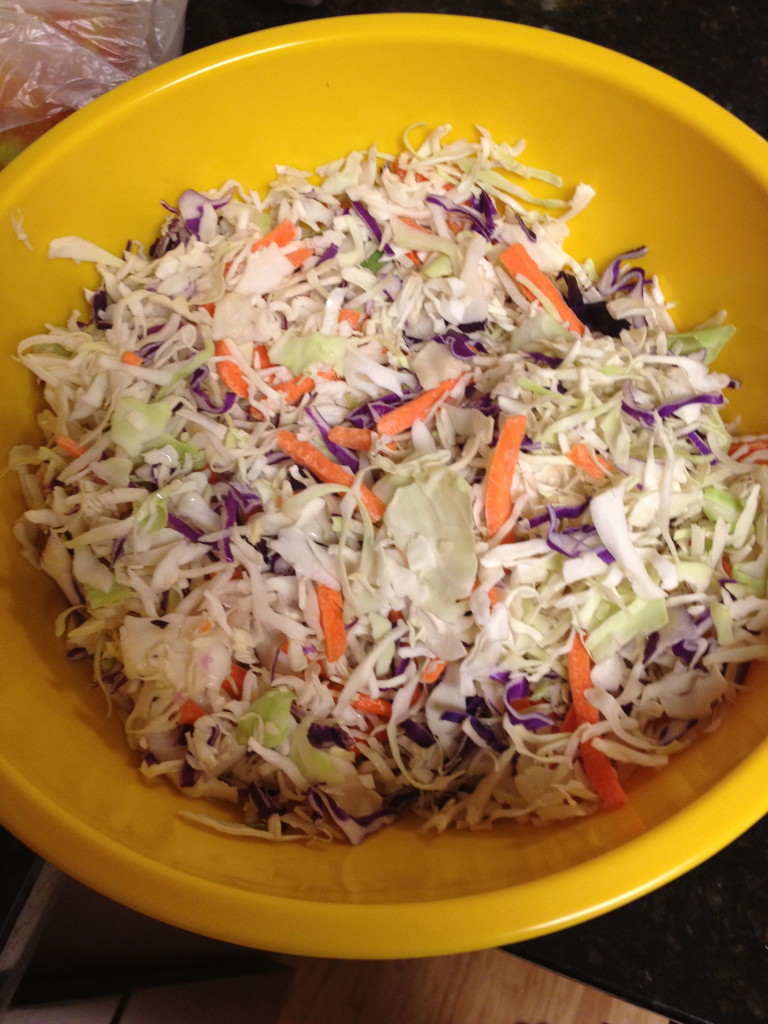 Shell 1/2 cup of edamame. Or more if you like a lot! Add it to the bowl
Now prepare the marinade.
Mince 1 teaspoon of fresh ginger (fresh really makes a difference). Easy tip for mincing ginger is to scrape it with a spoon
Now get a measuring cup, put the ginger in the cup. Add your olive oil, rice vinegar, sriracha, soy sauce, sesame seed oil, and salt. Mix it up
Now add the peanut wonder to the measuring cup. I whisk this vigorously
Pour this over your slaw and edamame
Then mix it up good!
Cover and refrigerate for 45 minutes to an hour to let the marinade soak into the slaw
When ready to eat, mix again, and serve!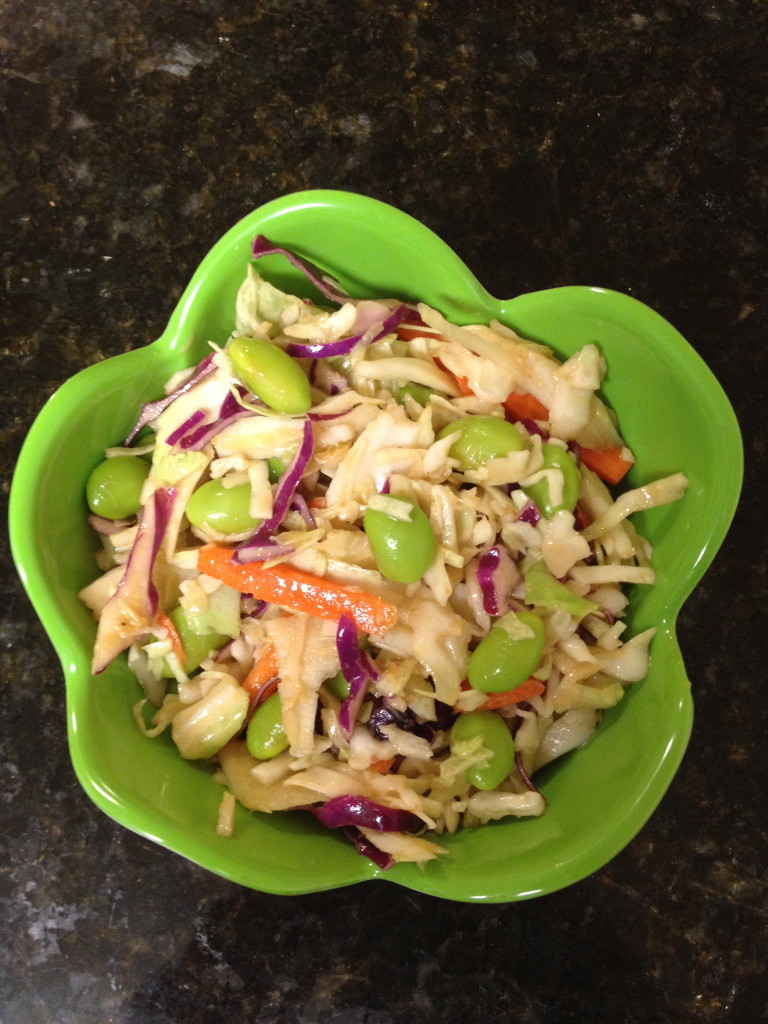 Happy eating…
XOXO With a Cherry On Top,
-Minnie