Pomegranate Glazed Scallops
I've recently been turned onto pomegranates! I love the seeds in my greek yogurts. The little gems/kernels just pop in your mouth and burst with flavor! The reason why I didn't eat them all this time is because it is extremely difficult to get all the seeds out! Until a little trick I found via YouTube…
I decided to use the pomegranate in a scallop dish to add a sweetness to the savory seafood dish. Scallops are so delicious, and I often just eat them seared with a little extra virgin olive oil. This time I wanted something a little different.
I use fresh pomegranate in this recipe, but you can also use store bought pom juice if you like. I actually prefer the fresh because I wanted the actual seeds left in for a bit of a crunch. Might be weird, but I think that's what I enjoy the most about pomegranate seeds. it's almost like a nut rather than a seed in the middle! If you don't like this you can always strain it too.
For this recipe you will need:
-1/2 fresh pomegranate, juiced (makes about 1/2 cup)
-2 Tablespoons of balsamic vinegar
-1/2 Tablespoon of extra virgin olive oil
-4-6 ounces of scallops
-1 cup of chopped spinach (I used a frozen bag because I didn't have fresh)
Grab your pomegranate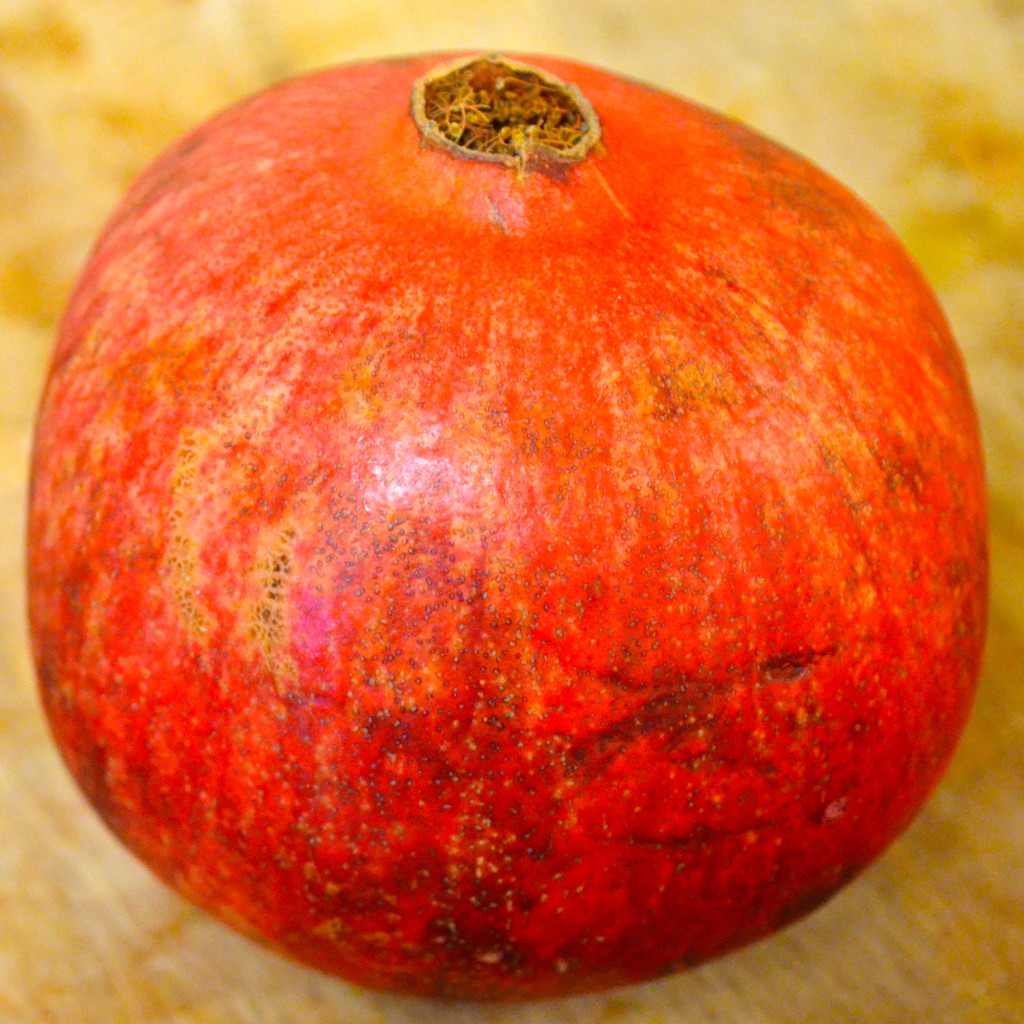 And cut it in half! See these little gems? This isn't it, there are many more deep inside and we need to get them out!
They say bang the back of it with a wooden spoon, but this doesn't work and juice squirts everywhere! So get a bowl of water, submerge the half of the pomegranate, and break up the membrane. It breaks very easily!
Take your hands and rub all the kernels out. They will quickly release! So easy
Now add these to a food processor to get a juice! Blend until almost all chunks are gone (seeds will still be there unless you strain)
And then add this to a small pan on high heat
Start stirring and add the balsamic vinegar
Reduce the heat to low and continue to stir
Next, get another pan and cook your scallops. Add the olive oil to the pan and sear on high heat.
You are going to cook approximately 3-4 minutes on each side until there is a beautiful golden brown crisp on the outside. It's very easy to overcook scallops. You want the middle nice and soft, not chewy!
You're still looking at the glaze right?
When the scallops are cooked, add this glaze to the pan and just paint the scallops. Flip them over to coat!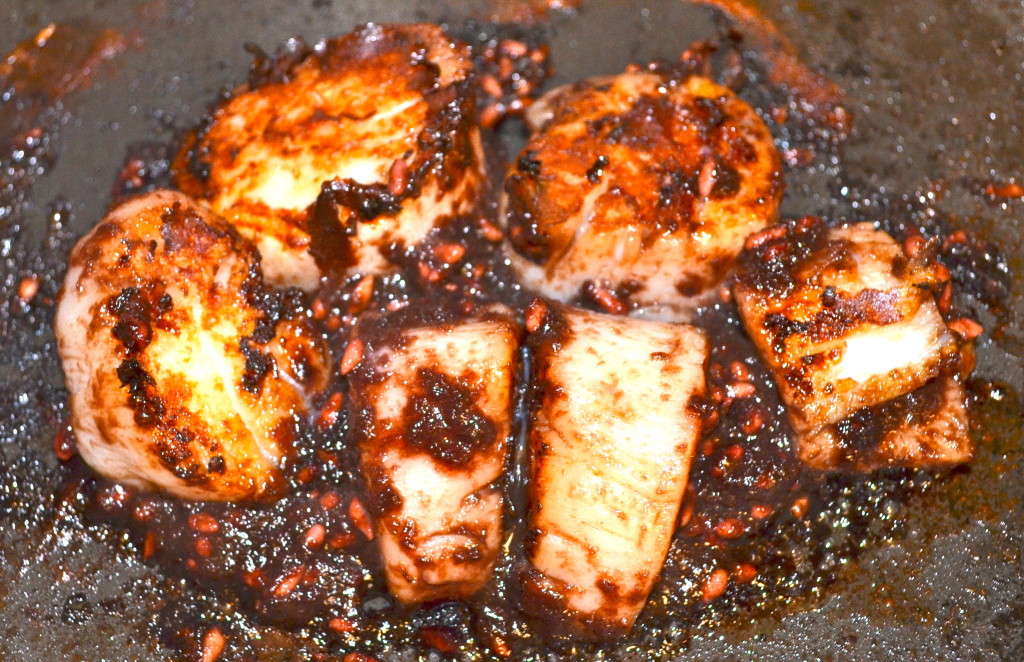 I plate with a cup of chopped spinach on the bottom. You can certainly use brown rice, quinoa, or some other grain!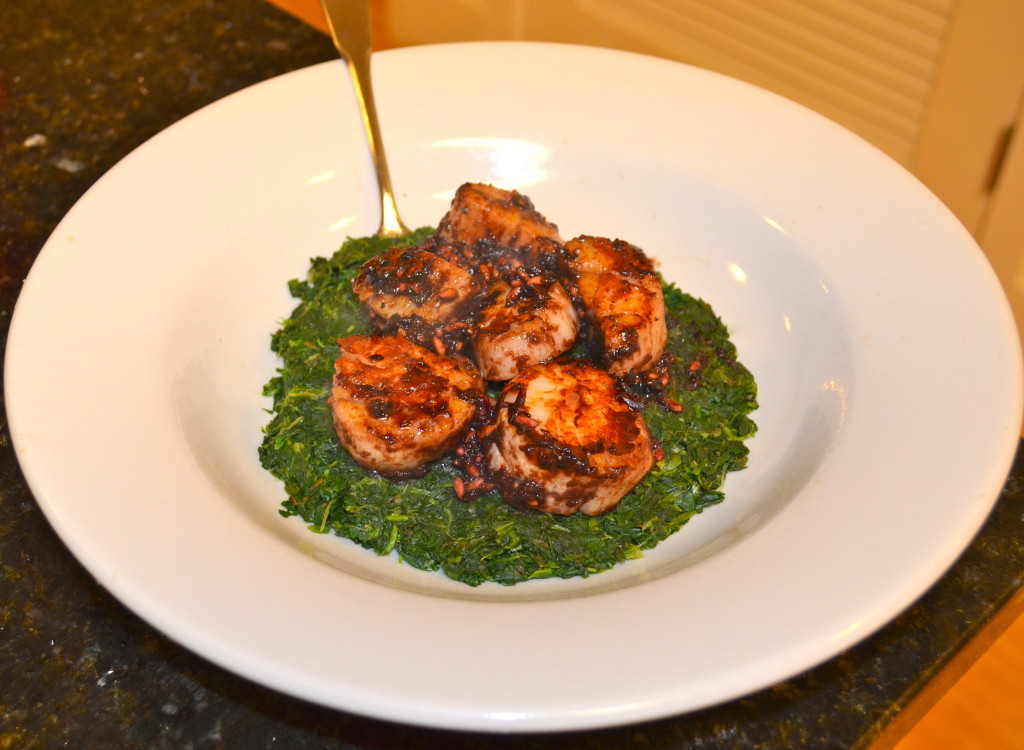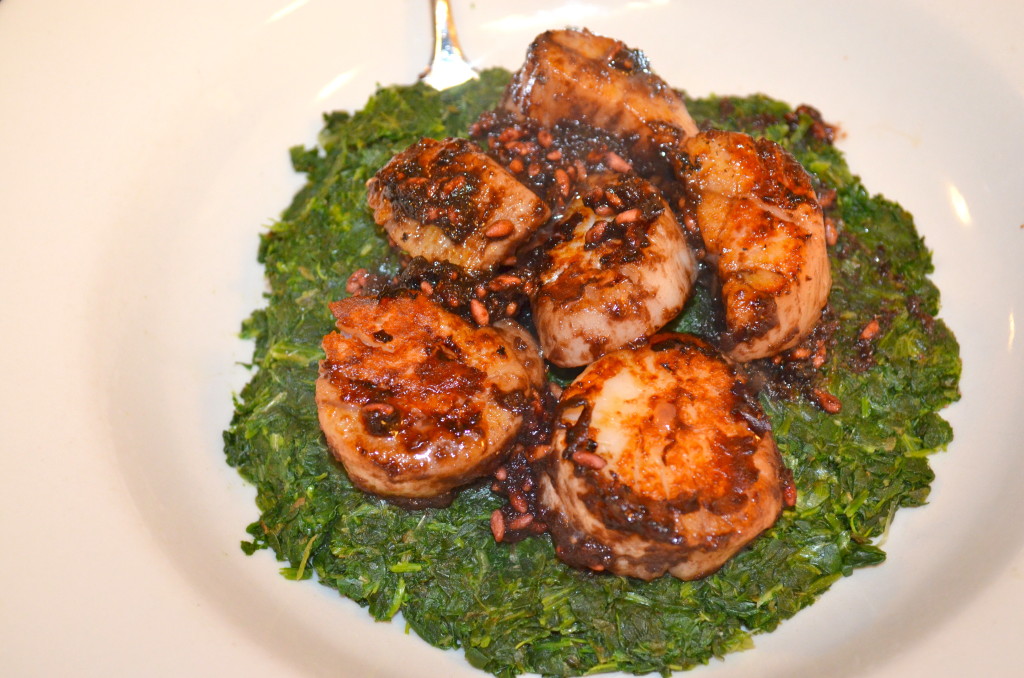 Yummy up close shot! Sticky, sweet, and tart!
Phoebe ended up sharing the spinach with me. Weird dog!
Happy eating…
XOXO With a Cherry On Top,
-Minnie