Post Workout Fuel
This post is sponsored by Blue Diamond Almonds 
I'm asked all the time what my meals consist of, but I think the most important part of meals and fuel is the timing after a workout. You put in all that handwork at the gym right? Well now you need to feed those gains!
When I'm not in prep, my plate always consists of the perfect balance of protein, fats, and carbs. Here I'm going to break it down!
Oats are my favorite way to do this.
1/2 cup oats
1 cup water
4 egg whites or 3/4 scoop protein powder
stevia
almonds to top or almond butter!
When I'm in a rush or going somewhere after the gym I rely on overnight oats with chia. The chia really adds volume to the oats.
1/2 cup of oats
1 Tablespoon chia seeds
1 cup unsweetened almond milk
1/4-1/2 teaspoon saigon cinnamon
few packets of stevia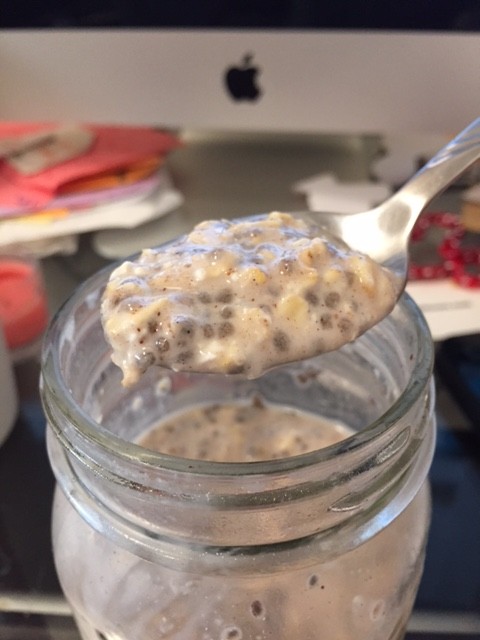 I place in a mason jar overnight or a for a few hours if I forget the night before. Everything stays super fresh in a tightly sealed mason jar so you can prep these for the whole week!
For lower carb days I'll add in more fats after a workout. My favorite way to do this is with Blue Diamond Almonds. They give you the perfect crunch. A way better alternative than potato chips or fries. Their new flavor, Sriracha is INCREDIBLE. I sometimes can't keep my hand out of the can 😉
Here I have 3.5 ounces of cod, a little over a cup of broccoli and my almonds. I usually do about a handful.
If my sweet tooth is KILLING ME (usually always after the gym) I'll make a fluff.
1 frozen banana
1 cup Almond Breeze unsweetened almond milk
Handful of ice
1 scoop protein powder
1 Tablespoon of almond butter to get in my fats
Then there is the basic stuff- a lean protein like chicken, fish, or shrimp, rice, and veggies; but you can certainly spice it up like I did here! Shrimp Fried Rice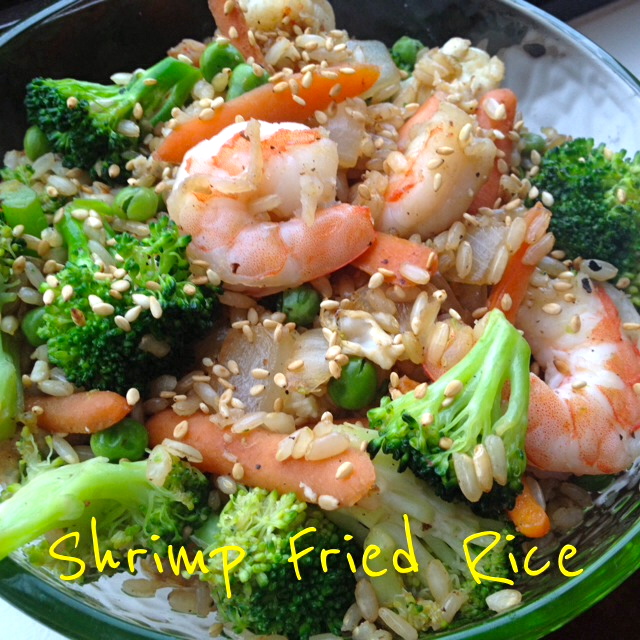 Just some ideas to keep your stomach full and your gains going!
Have a great day!
XOXO With a Cherry On Top,
-Minnie
P.S. Today is MY LAST DAY in my 20's. I would cry about it, but I know for certain my best years are ahead of me. And how cool is that to say? That you know the best part of your life hasn't begun yet? I'll be gone all next week on vacation, but I will have a few posts saved to give you guys something to read!