Resting is Good for the Soul
Hi Friends,
So as I type this, I am sort of feeling guilt about not going to the gym. One day per work week I take off to let my body recover. I prefer working out on all my days off since my sessions aren't as rushed. Anyway, I felt fully capable of going to the gym. I wasn't super tired (even though I should've been- lack of sleep and a puppy who is your wake up call slapping you in the face at 4:30am to get up), but rests are NEEDED! Just because I didn't feel physically tired, doesn't mean my muscles do not need a break.
The reality is muscles need to recover. Let's face it, I go hard core with my workouts, and I work my muscles really hard! I need to take care of myself and give my body the rest it deserves. It's also really hard to take breaks when you see such progress. Not that one day will ruin me. In fact, that one day off helps. Muscles grow correctly by the recovery period. It's more of a mental game than anything. You think "oh I need to workout to see change", but really you also need rest to change! I did my job in the gym, now my body needs to repay me 😉
Work was quite busy for me. I stayed on the floor the whole day and was able to get a lot of work done. Today I am in the OR for most of the day. A good way to end the work week for sure! Yes my Thursday is FINALLY here!
When I got to work I actually forgot my badge. It's impossible to do ANYTHING or go ANYWHERE in the hospital without a badge. I couldn't even get scrubs. I had to go to laundry to pick up some. Luckily I was able to score a pair of smalls and finally better fitting scrubs are on me!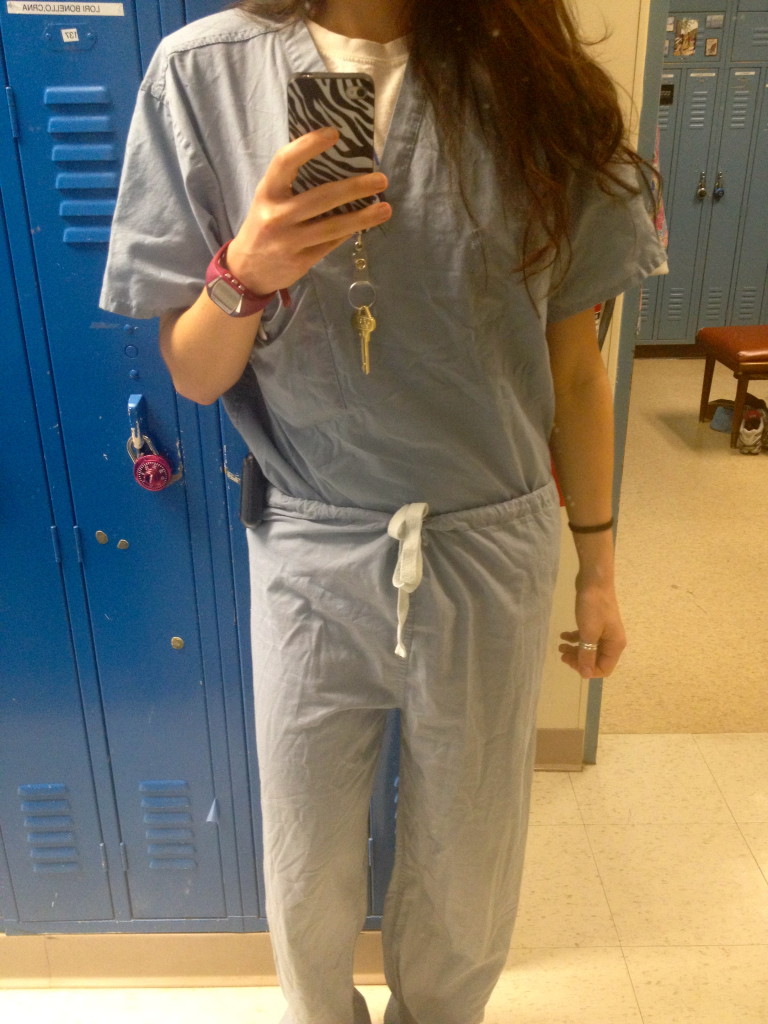 For breakfast I had the usual for me 🙂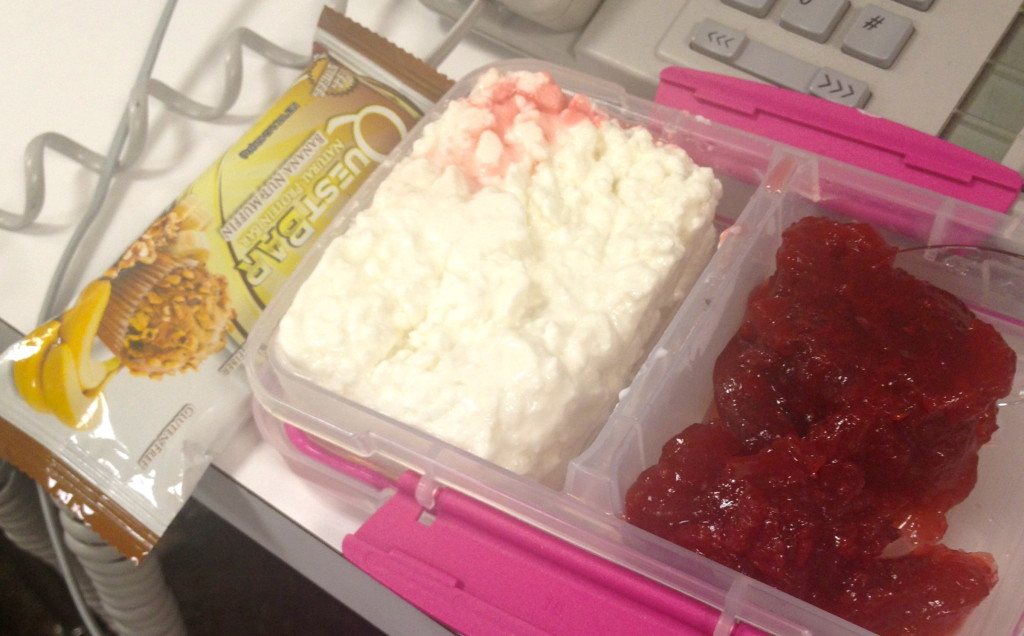 The banana nut is really good! Still a cookie dough fan though. Lunch was another veggie medley with chicken. I dumped a little cholulu on my wheat berries and veggies too. Just what my heartburn needed…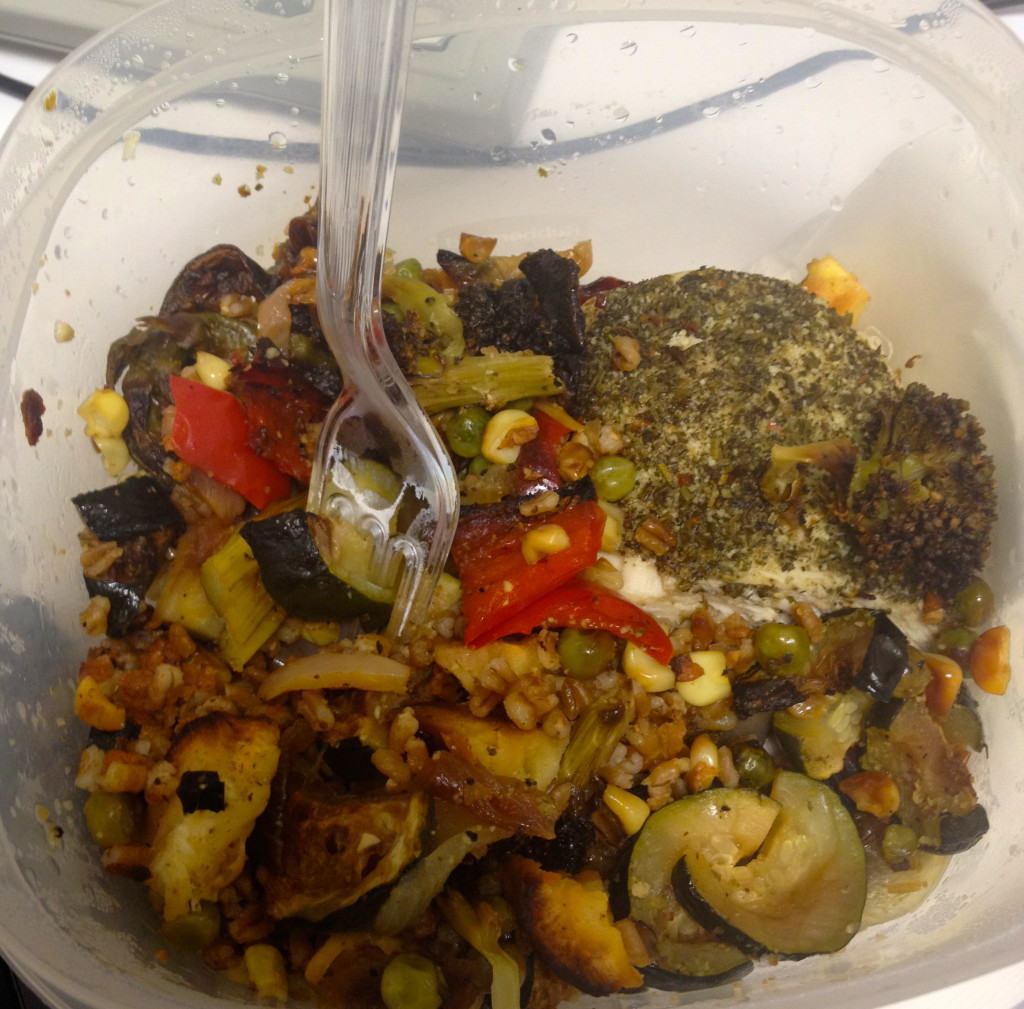 I also had my mid afternoon snack along with it. Corn cakes with "nutzo" on top. Yum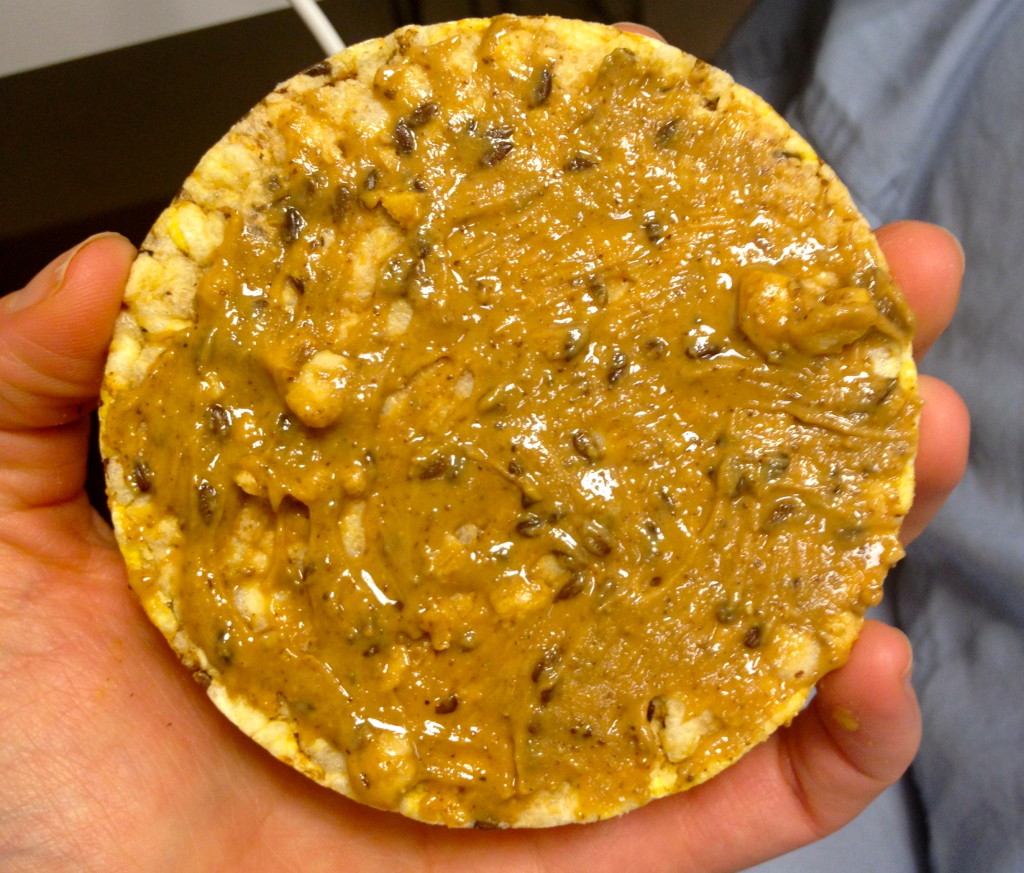 Before it was my time to go I was in the resident lounge and these were sitting on the table.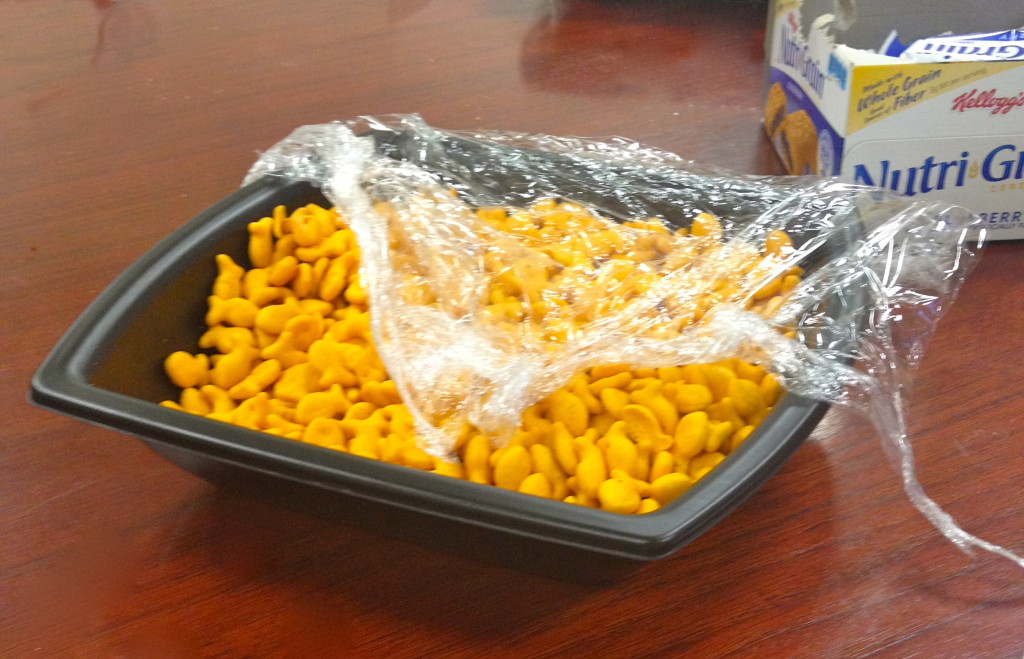 I couldn't help but think how many hands were in this all day. I don't exactly work in a germ free environment and I saw multiple sets of hands going in there. You couldn't pay me enough to eat from that!
When I left the hospital I went to the store to pick up a few things I was out of and decided to make an asian inspired dish for dinner. While browsing the international aisle of the grocery store I was shocked at all the sodium in asian products. Really guys be careful buying this stuff! Let's take a peek at this product.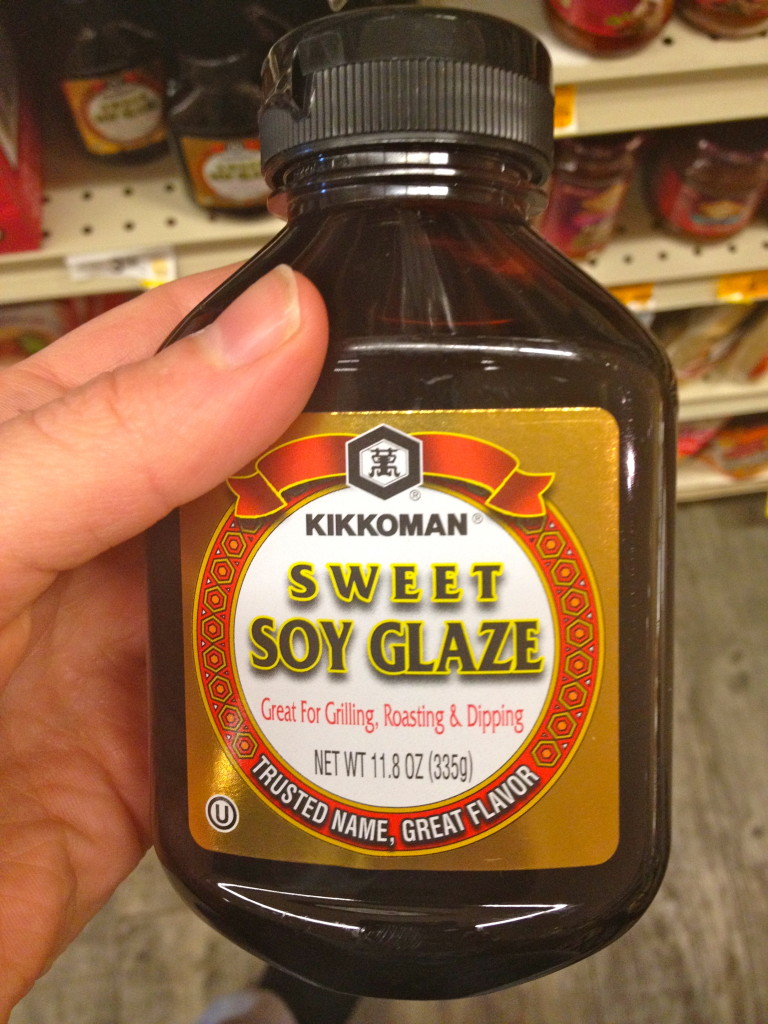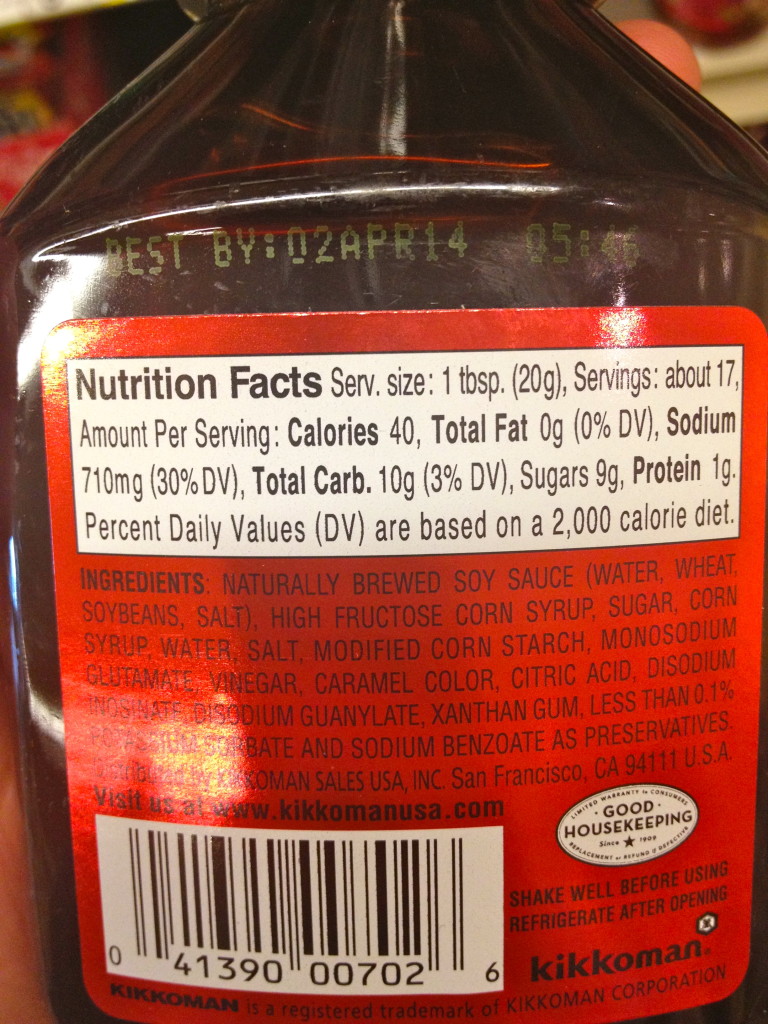 710mg of sodium!? Plus that's 17 servings in there. I doubt anyone would get 17 servings out of this. Not to mention all the preservatives you cannot pronounce. Get ready to blow up like a balloon. Way too much sodium.
If you must buy something pre-made, this is a safer bet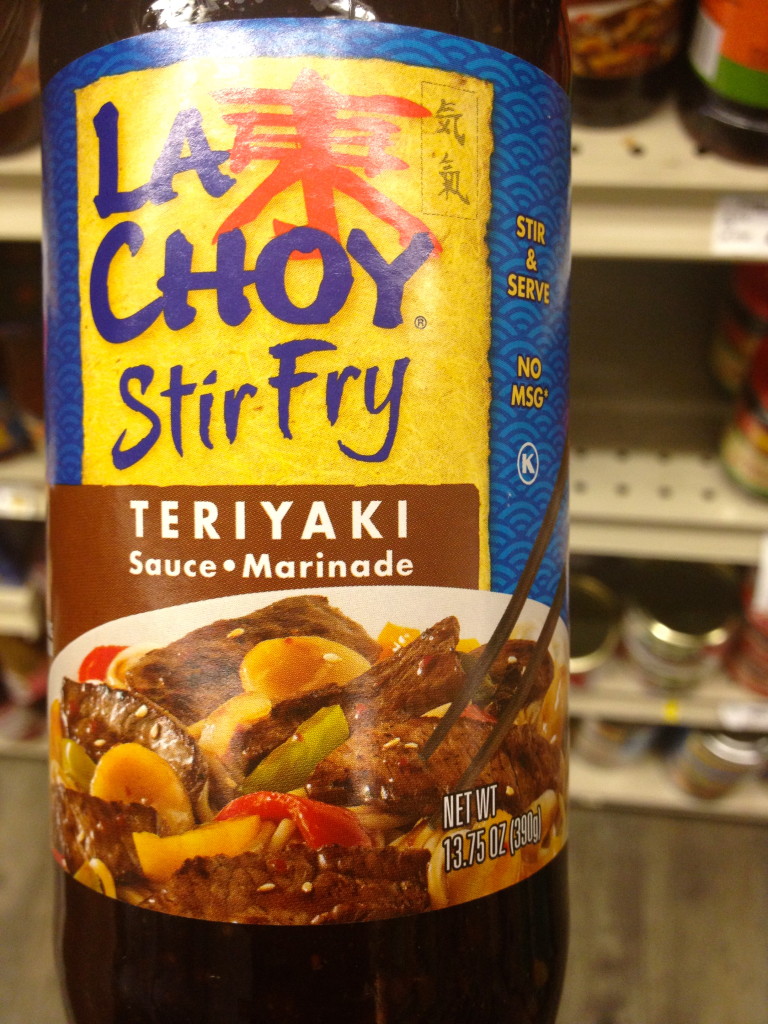 When I got home from the store I decided to lay down for an hour with Phoebe. I fell asleep for 15 minutes and then she woke me. Bad dog.. So we got up to make dinner!
I really don't have a name for this yet. I used coconut milk, sriracha, shrimp, buckwheat noodles, and veggies. It was super creamy and delicious! Recipe to come soon 🙂
In the meantime here is the pancake recipe!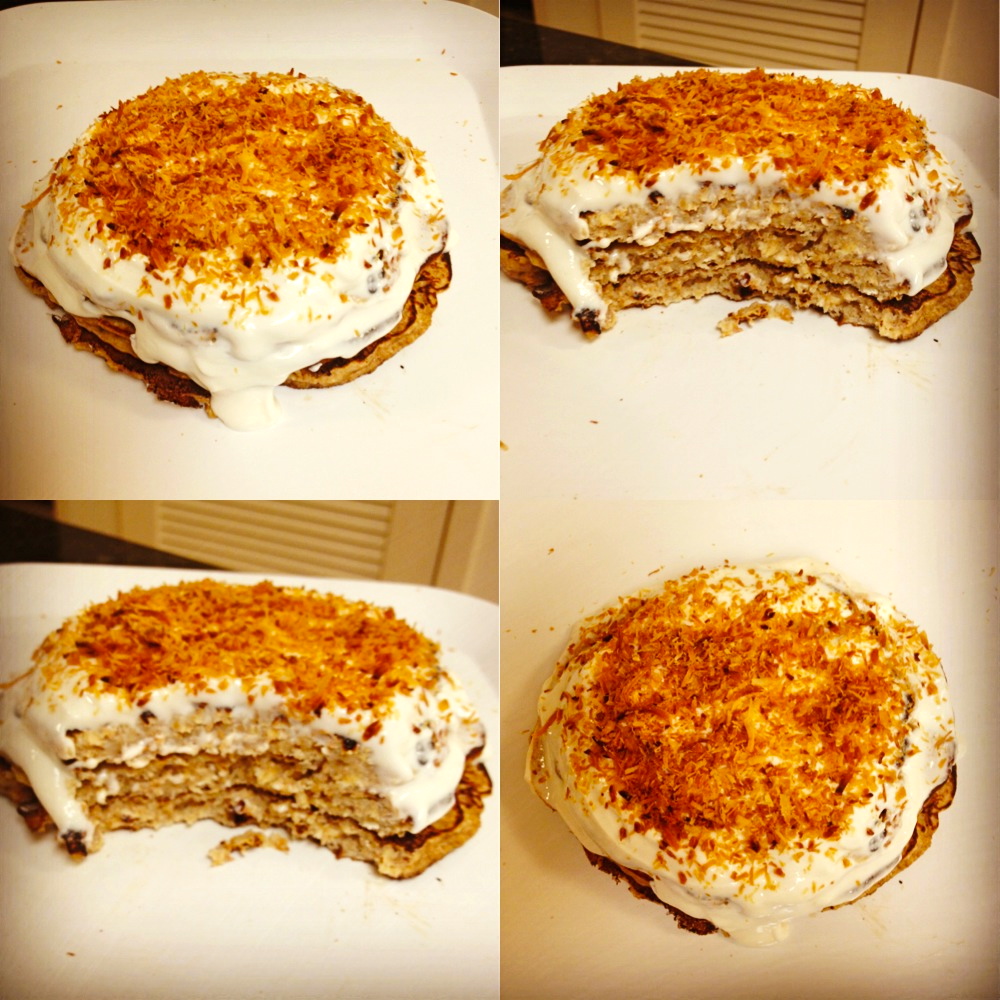 Hope everyone has a great Thursday!
XOXO With a Cherry On Top,
-Minnie
P.S. In an effort to be fair to the blog universe I have to mention this. If you are a healthy blogger, I realize we all have different styles, and then some of us have similar styles. If you choose to use information from the site, all I ask is that you give me credit. I consider myself a pretty cool laid back person, and while it is extremely flattering that my information is being used by other bloggers, it's also not fair to claim it as your own. So be cool guys and don't steal! 🙂 Your mom wouldn't like it.