Toasted Coconut Protein Pancakes
Breakfast for Dinner is way better than Breakfast for Breakfast. Well at least in my opinion. I actually do not like really heavy breakfasts. I prefer more "grab and go" in the form of a granola/protein bar, yogurt, fruit, etc.
So when I do make breakfast foods I eat them at dinner time!
This was one of those recipes that was thrown together by leftover ingredients in my cupboard. I've said on here before these always turn out to be the best recipes. Also, when I come home from the gym I am starving, usually craving something sweet, and need to eat ASAP. So these protein pancakes totally do the trick!
If you are not a coconut fan, you can skip it, but toasted coconut tastes very different than raw coconut. It has a nutty sweet taste, so try it out!
For this recipe you will need (Pancake batter):
1/3 cup of whole wheat flour
1/2 cup of old fashioned oats
1 heaping scoop of vanilla protein powder
1/3 cup of natural unsweetened apple sauce
2 Tablespoons of organic toasted coconut shreds
1/4 cup of unsweetened vanilla almond milk
2 Tablespoons of egg whites (or 1-2 egg whites)
1 teaspoon of vanilla extract
Topping
1/2 cup of plain nonfat Greek Yogurt
2 Tablespoons of sugar free maple syrup
handful of toasted coconut shreds to sprinkle on top
(Makes 3 large pancakes)
Mix all the ingredients together for the pancake batter.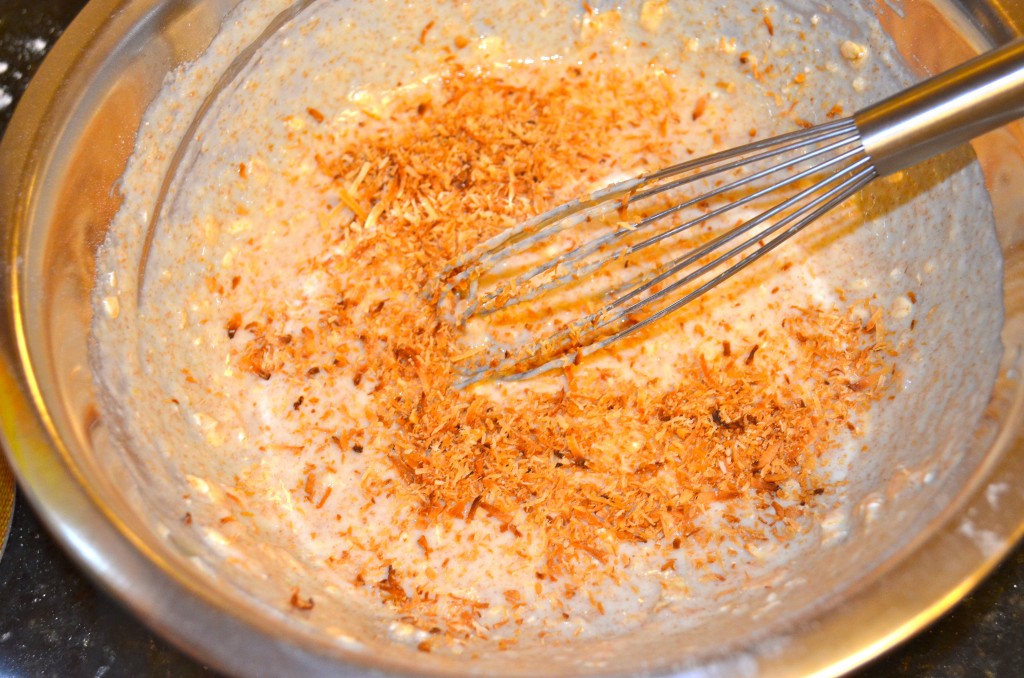 Spray a noncook skillet with extra virgin olive oil spray. Place 1/3 of the batter in the pan. Cook for 2 minutes on medium to high heat, then flip and cook on the other side.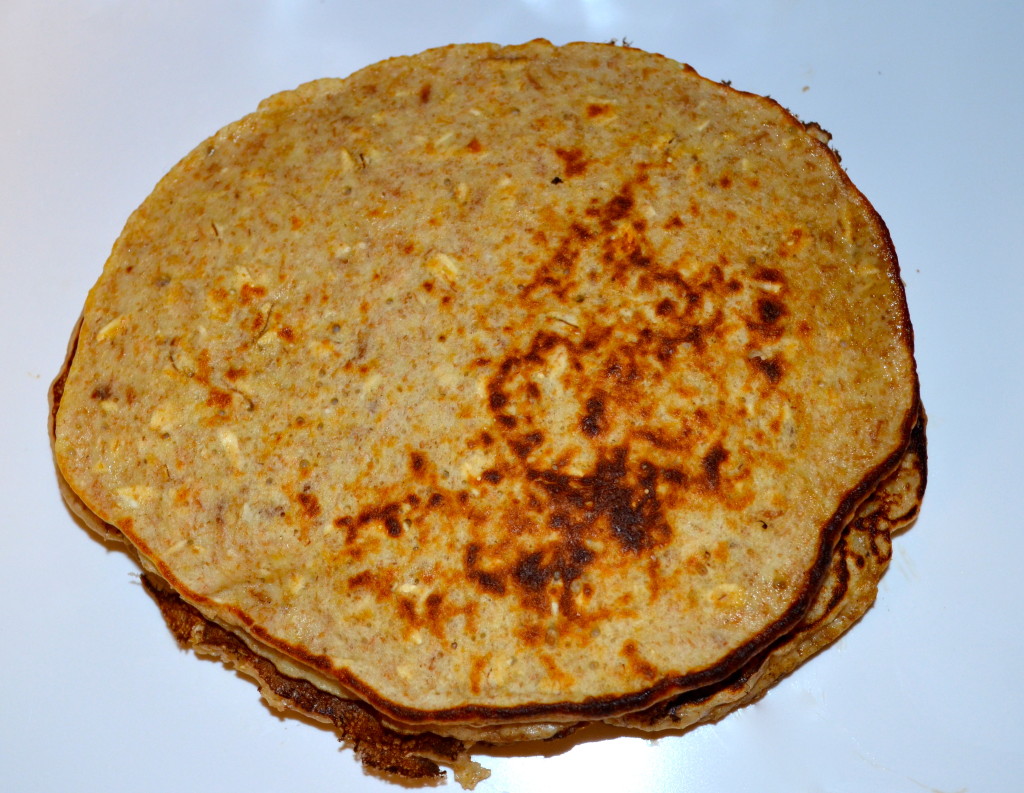 Repeat 2 more times to make 3 big pancakes! Stack 'em up!
Mix together the greek yogurt and maple syrup for a topping.
Spoon the topping over the pancake stack, sprinkle with toasted coconut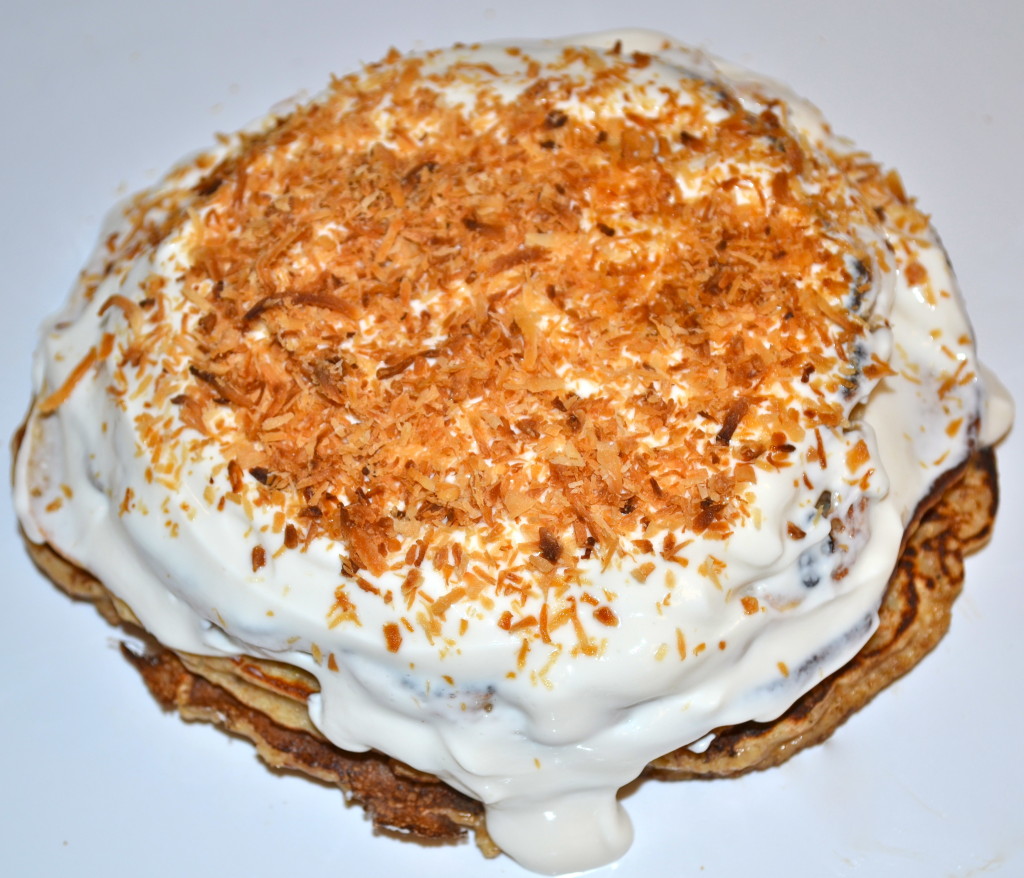 Note: this was toasted coconut I had already made and saved in my cabinet. All you need to do is take raw coconut shreds and place in the oven at 400 degrees for 5 minutes to get a golden brown color! Keep an eye on these because it will burn easily.
Dig in and enjoy!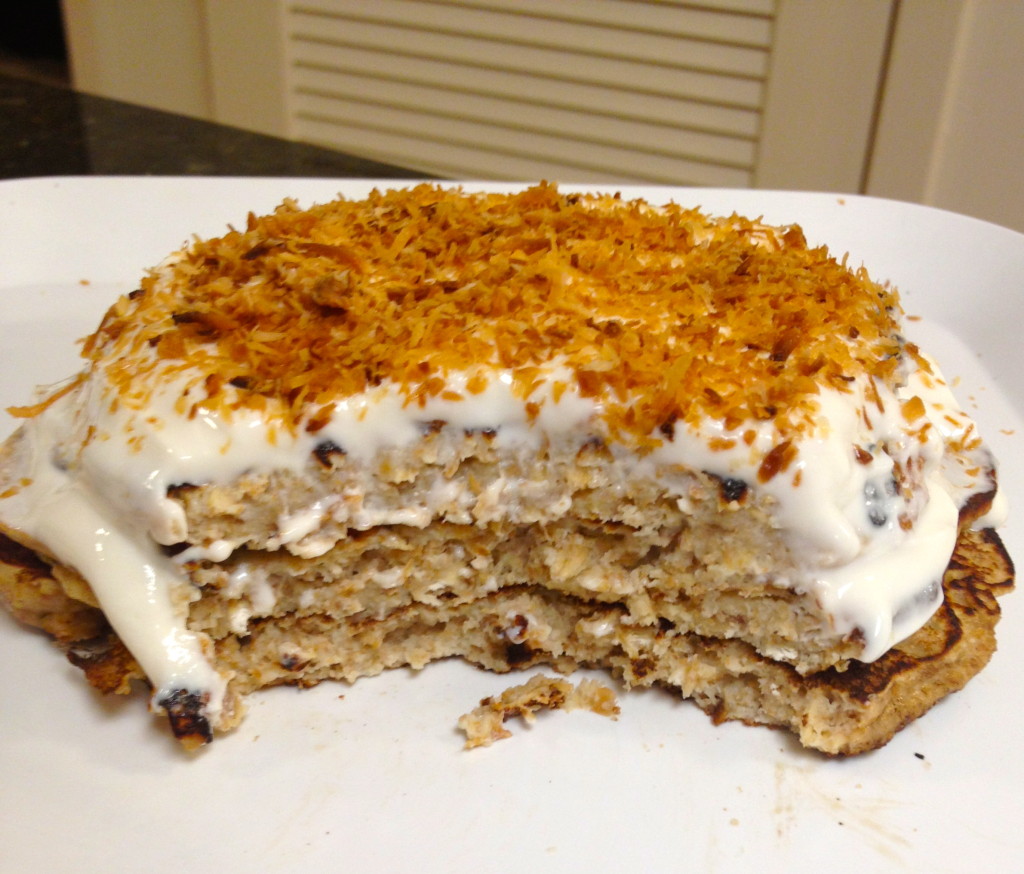 Don't you just love when you slice open a stack of pancakes? I DO!
Happy eating…
XOXO With a Cherry On Top,
-Minnie