Slow Down Baby
Happy Saturday! Doesn't the weekend feel good? I woke up later than I anticipated and did my Friday trip to Wegman's. I actually hadn't been in a few weeks, so it felt good to get all my nice veggies!
Before I went, I had a raspberry and blueberry protein smoothie!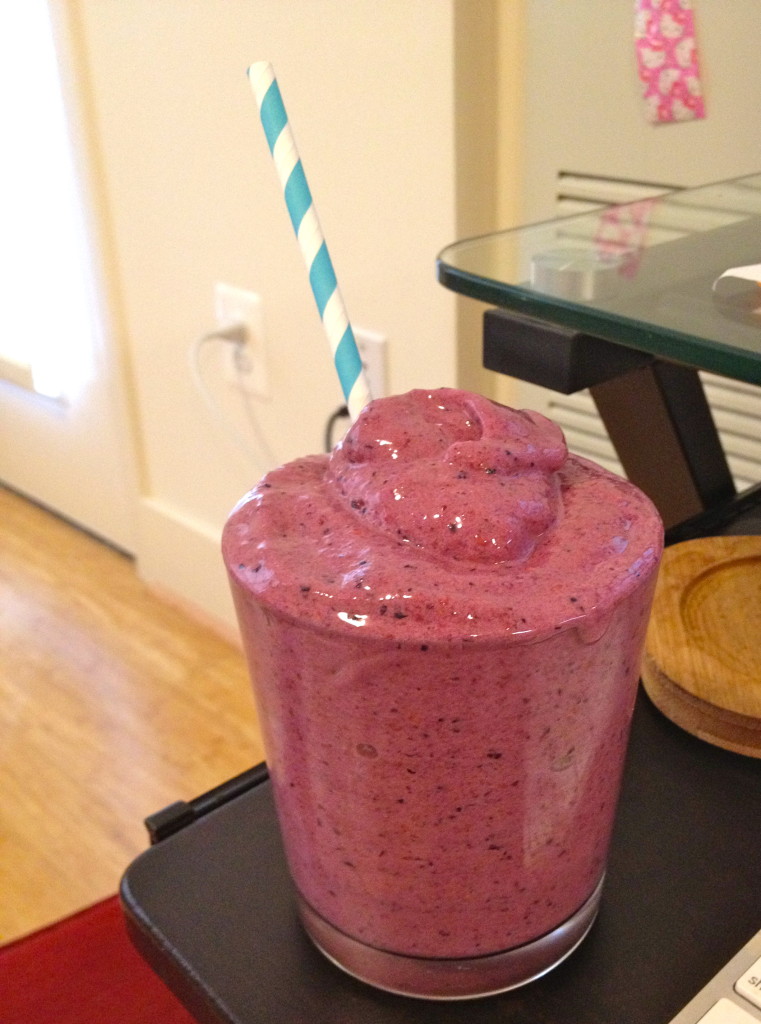 At the store I stocked up on my veggies and fruits, sadly this is not where the cart ended…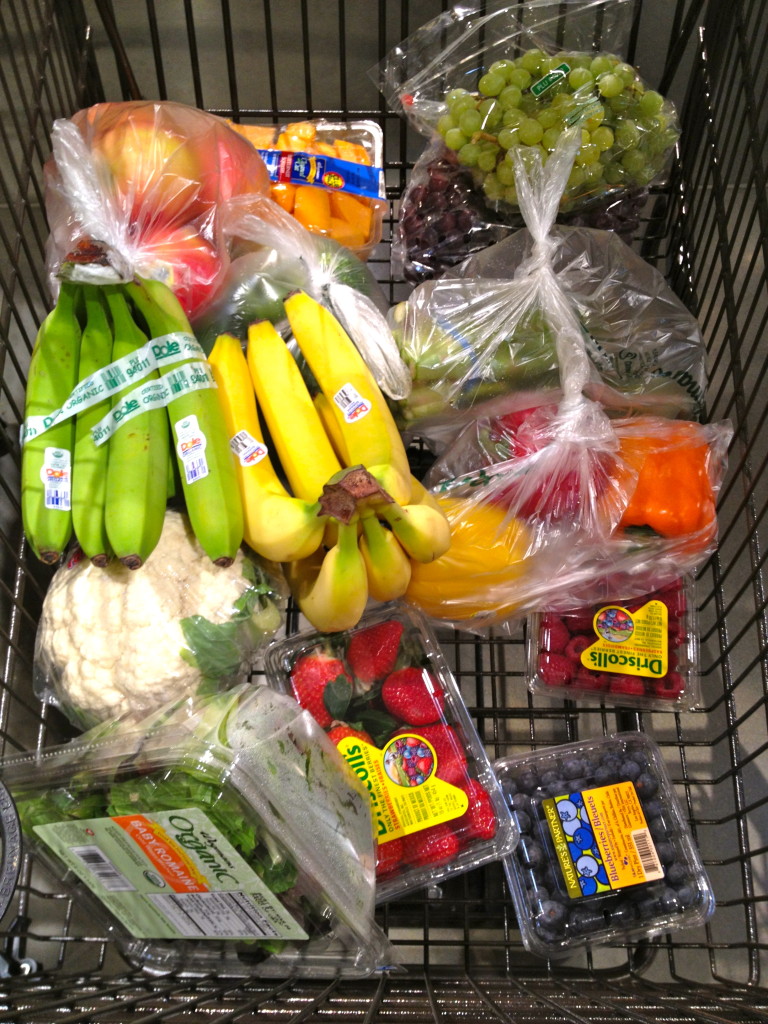 I also spied a "bonus" like on Supermarket Sweep! I really wanted it, but I thought people might stare when I grabbed it, started running, and threw it over to the checkout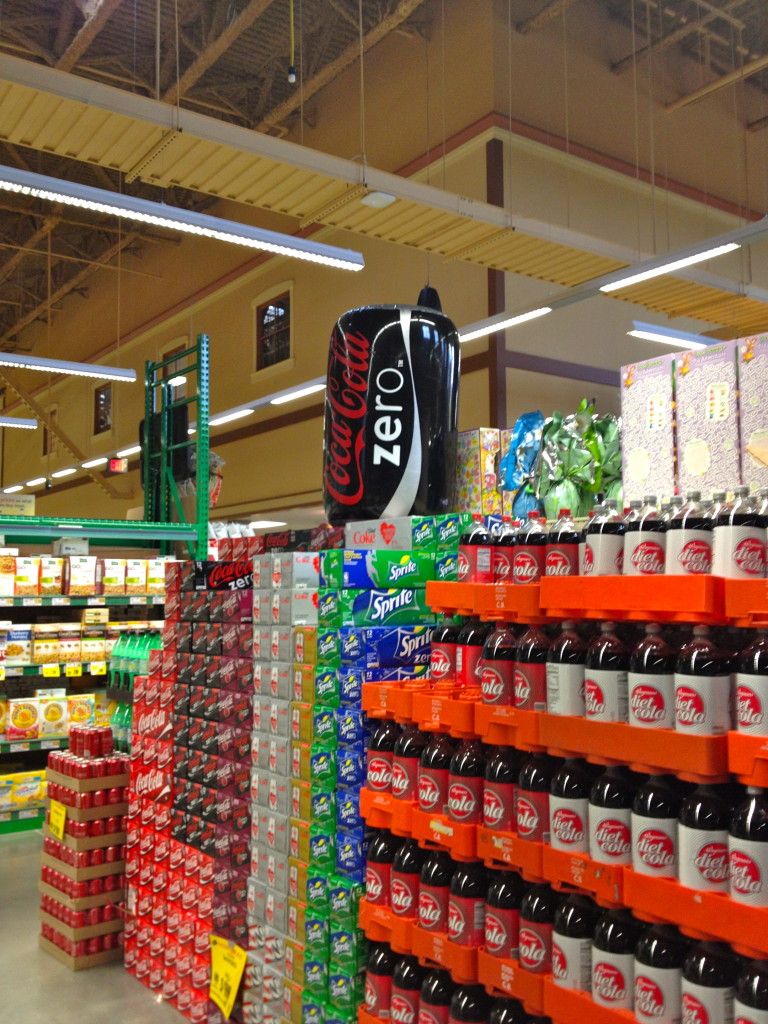 I came home, unpacked my groceries, and Phoebe and I went to G-Mama's
My lunch included a "skinny wrap" from Wegman's that was 100 calories! No rice in this one- just cucumber, avocado, "crab" and shrimp.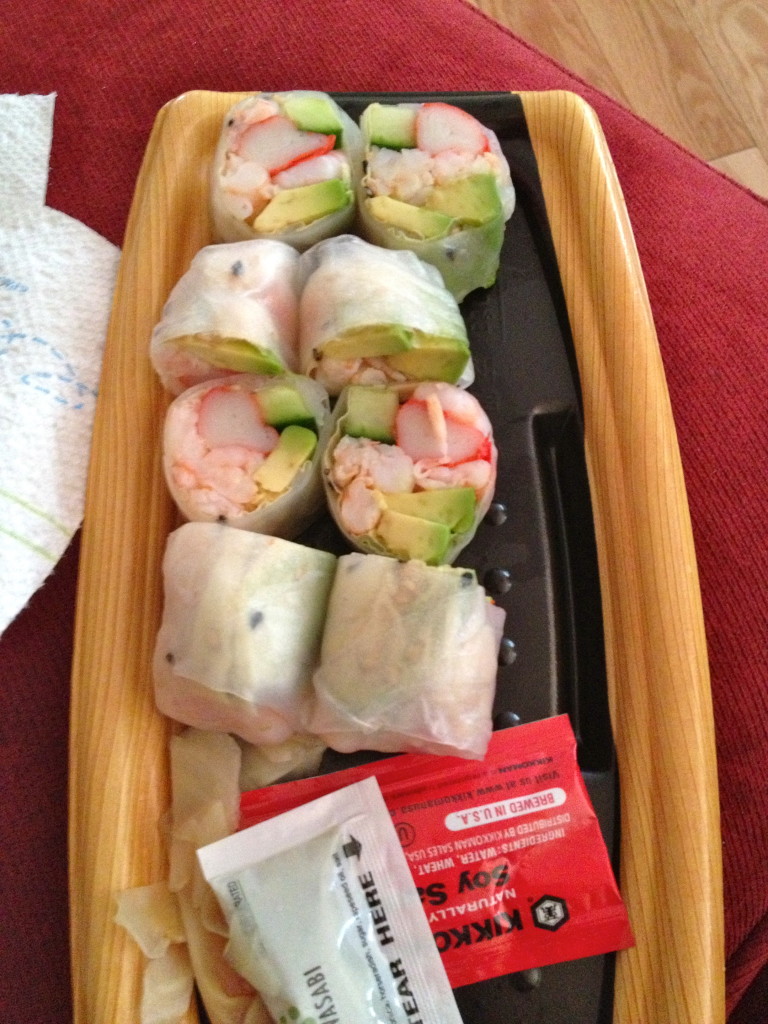 I also bought a few packs of some nut butters to try! This was the first one and it was really good
Then I headed to the gym for shoulder day. My cardio included 15 minutes of the stairmaster and then 20 of the arc trainer. I wanted to focus on shoulders more than my cardio
Shoulders: 
Shoulder shrugs using the smith machine, 50 extra lbs, 12 reps x 4 sets

Upright rows using smith machine, 20 extra lbs, 12 reps x 4 sets
Military press standing, 30 lb bar, 12 reps x 3 sets
Rear Delt Fly's, 20 lb weights, 15 reps x 4 sets
Rotator cuff open and close, 20 lb weights, 12 reps x 4 sets
Lateral raises with 8 lb kettles, 12 reps x 4 sets
Front raises with 10 lb kettles, 12 reps x 4 sets
Upright rows on the cables, 50 lbs, 12 reps x 2 sets, then 60 lbs, 10 reps x 2 sets
Single cable military press, 20 lbs, 10 reps x 2 sets each arm
Shoulder shrugs with 35 lb kettles, 12 reps x 4 sets
Kettle bell swings, 30 lb kettle, 15 reps x 4 sets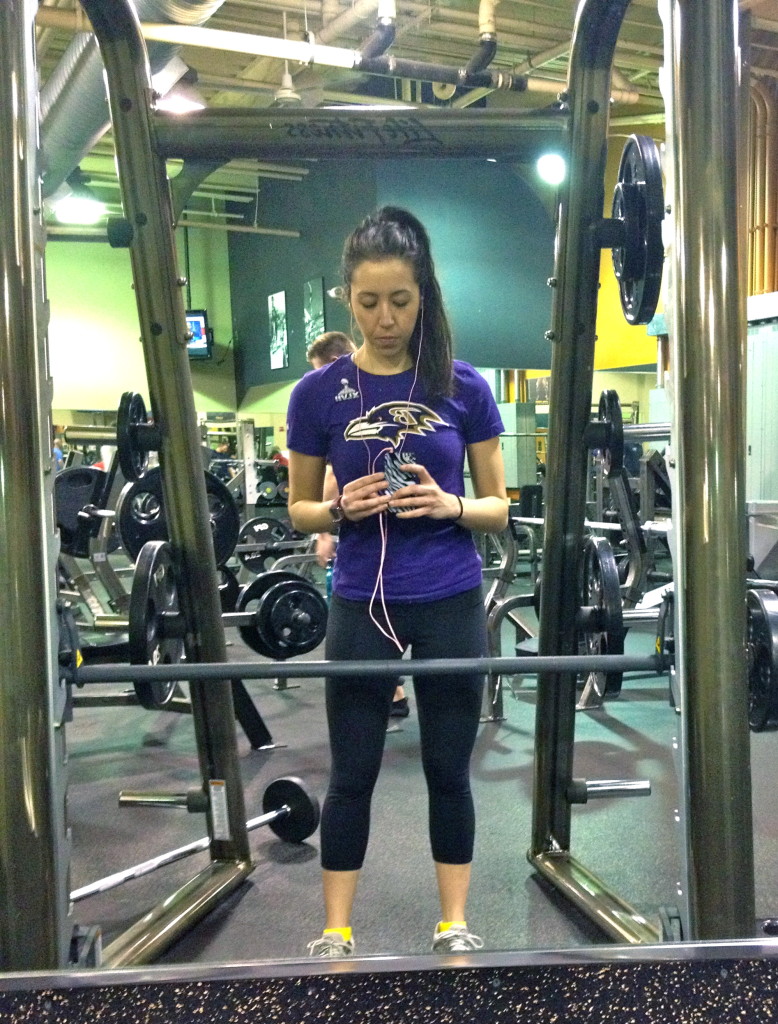 Wow what a shoulder workout 🙂
At home I cooked up a snack storm! I made Vanilla Almond Butter and finally was able to use my vanilla beans! (No recipe for this one because I am going to feature it for Veria.com, I'll let you know when they will publish it!)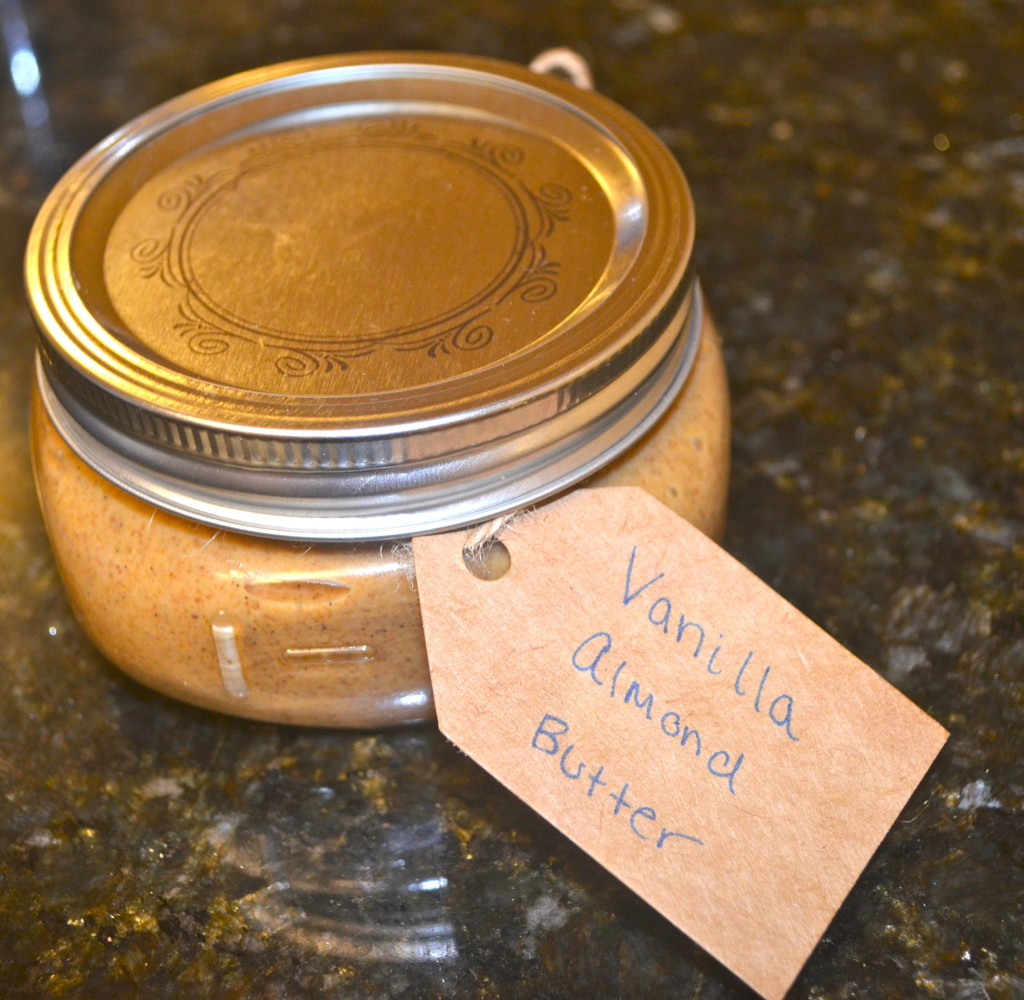 Also some Skinny Minnie Clean Granola
Then I made my last appetizer for the week! Baked Shrimp Egg Rolls with Sriracha Dipping Sauce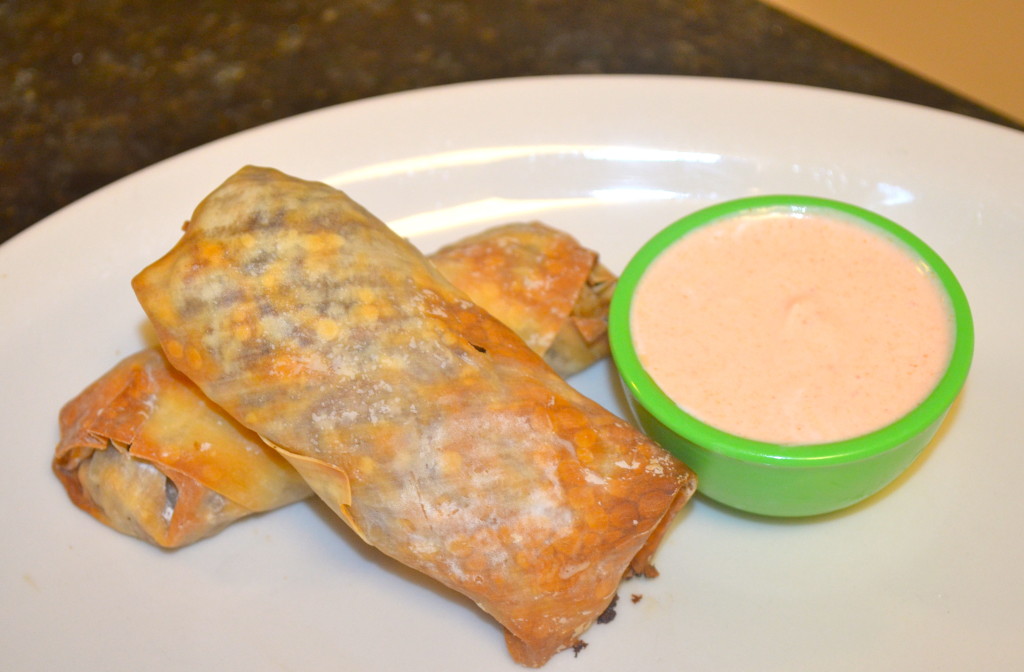 Phoebe sat in the kitchen while I did all of this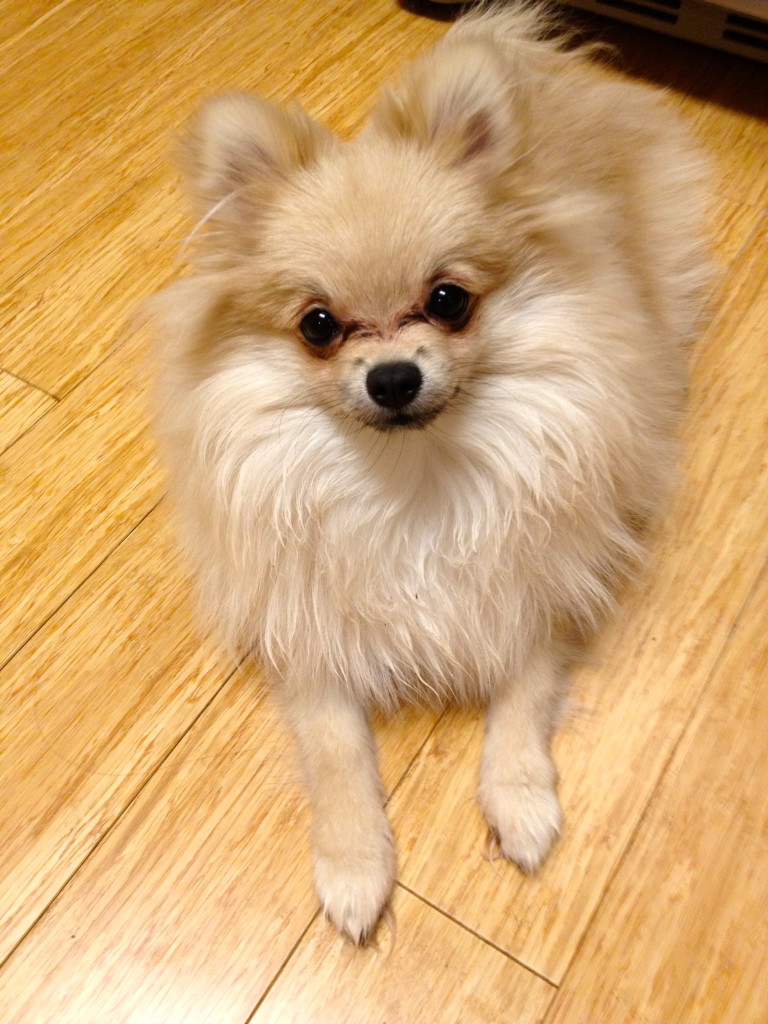 To end, I want to say I absolutely love cooking for my blog, but it's starting to get out of hand. I am one small person, I can't eat all the food myself! Plus editing takes a VERY long time and I am usually up till very late working on these and exhausted all the time. Not that I have a social life anyway, but it's making it worse as well. Several times I've been asked "want to go here, want to do this?" and I say "I can't I have to work on my blog tonight". So sadly I have to slow down a bit so I can get my life back together! I am still planning to blog every single day, but I cannot do daily recipes anymore. I have to space it out a little bit. I'm thinking maybe 3 a week. I'll have to see how it goes 🙂
Have a great weekend!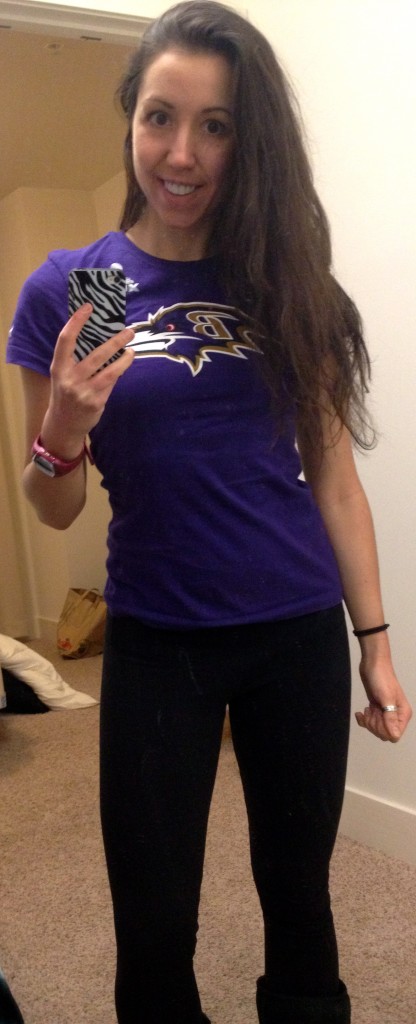 XOXO With a Cherry On Top,
-Minnie
P.S. There was a show on E! I was very excited to watch called Burning Love. From the description it sounded like it was The Bachelor but with a Firefighter. Well I turned it on last night and it ended up being a joke parody show! First I was so disappointed, then extremely embarrassed that I was that excited about something that turned out to be their joke. Shows you what kind of tv I like! I was expecting Rock of Love! Whoops.
P.P.S. I have received several requests to update my recipe list! I only update this every week or so because it takes time. If you can't find what you are looking for go to my PINTEREST page. That is updated daily with my recipes! It's under my Healthy Meal Ideas Board or my SkinnyMinnieMoves board. I usually pin it to both 🙂