The Easiest Honey Cinnamon Almond Butter
This post is sponsored by Blue Diamond Almonds.
Do you love flavored almond butters?
ME TOO!
Well thanks to my friends over at Blue Diamond, I'm about to make life insanely easy for all of us.
During the final stages of prep I was eating rice cakes with almond butter and honey on them. Tony also fell in love with this combination, so I decided to make him an almond butter using ONE INGREDIENT to get that flavor mix.
Here's what you need:
-one can of Blue Diamond Honey Roasted Cinnamon Almonds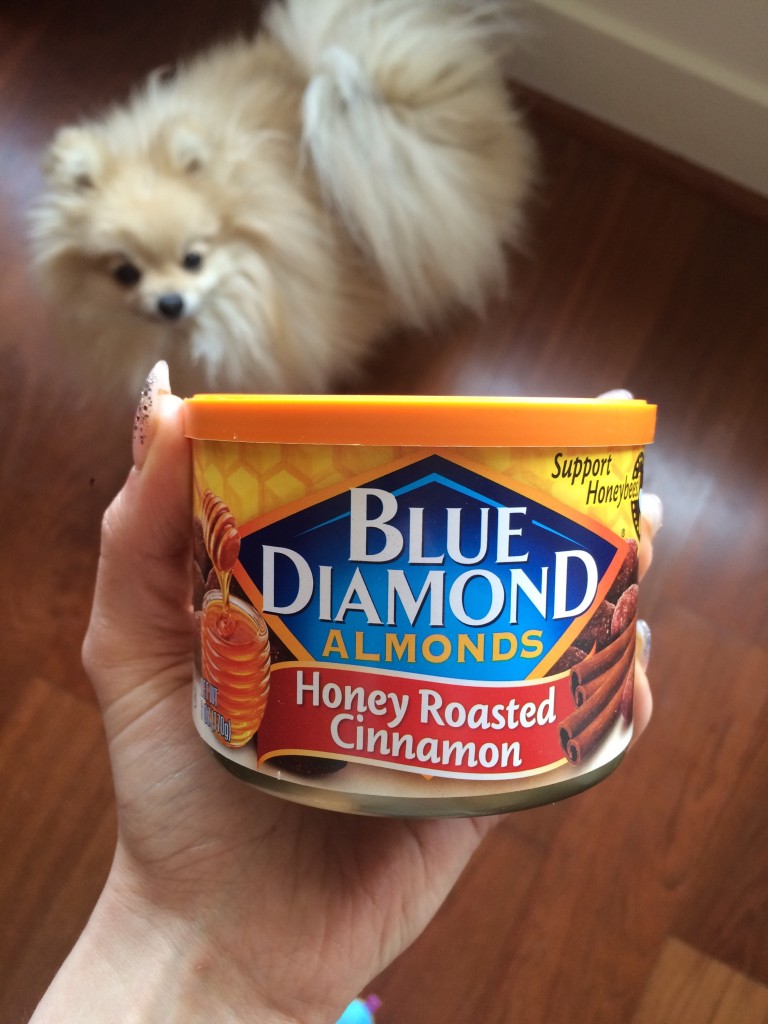 Yes, that's it! Just this can. Puppy not included. 
Dump it in the food processor, whip away for about 5 minutes or so until it becomes creamy.
I may have snacked on another awesome flavor while making this. Honey Dijon? YUM!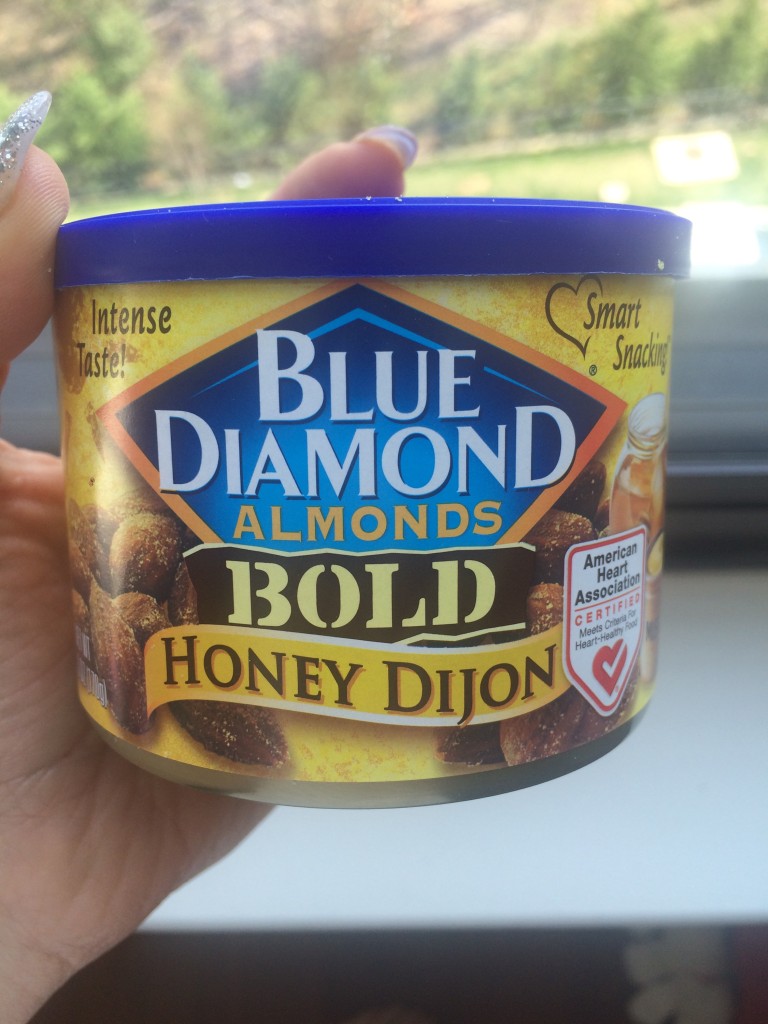 Make sure you stop the food processor, scrape the sides and mix again so all is combined and smooth.
I put it in a jar and had it waiting for Tony after his lift.
Boyfriend approved!
The perfect easy almond butter. Enjoy 🙂
Happy eating…
XOXO With a Cherry On Top,
-Minnie