The Perfect Kale Salad
Are you one of those people who wants to love kale, but every time you try it, it's tough, bitter, and tastes leafy?
I'm here to save the day!
Actually I cannot take credit for this tip about making kale taste fantastic. A few weeks back I was watching The Chew and Daphne Oz (girl crush alert) said to massage the kale. Sounds weird right? Well turns out she was onto something amazing.
Massing the kale (yes exactly what it sounds like- you rub it with your hands) breaks down the toughness of the kale and releases the sweetness. The leaves get soft and almost buttery like when a dressing is poured over the top. I did it with this new recipe and it's life changing people!!!!
I wanted to keep this salad healthy, but throw in an extra super food (flax seeds) along with healthy fats.
Minimal dressing is needed and I only used a tablespoon of oil for one huge bunch of kale! It is more than enough 🙂 Add in some white balsamic (a sweeter white grape taste) and coconut nectar and you have the perfect sweet and tangy kale salad for the fall.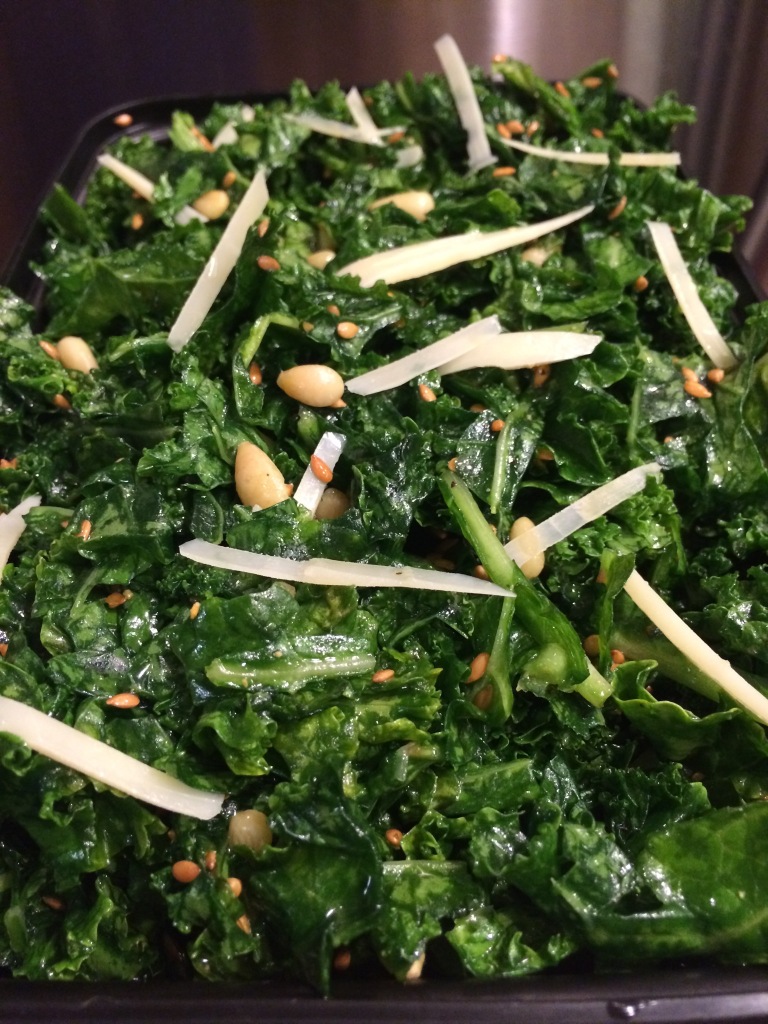 Looks good right? Keep reading!
Here's what you'll need:
1 large bunch of kale
1/4 cup white balsamic vinegar
1 T extra virgin olive oil
2 t coconut nectar
2 T flax seeds
2 T pine nuts
Parmesan shreds for topping
Pepper to taste
Start by washing the kale. Remove the stems and chop into bite sized pieces. I actually rip it apart using my hands. Super easy.
In a measuring cup mix together the vinegar, oil, and coconut nectar, you really need to whisk it!
Pour over the top of the salad, add in the flax and pine nuts.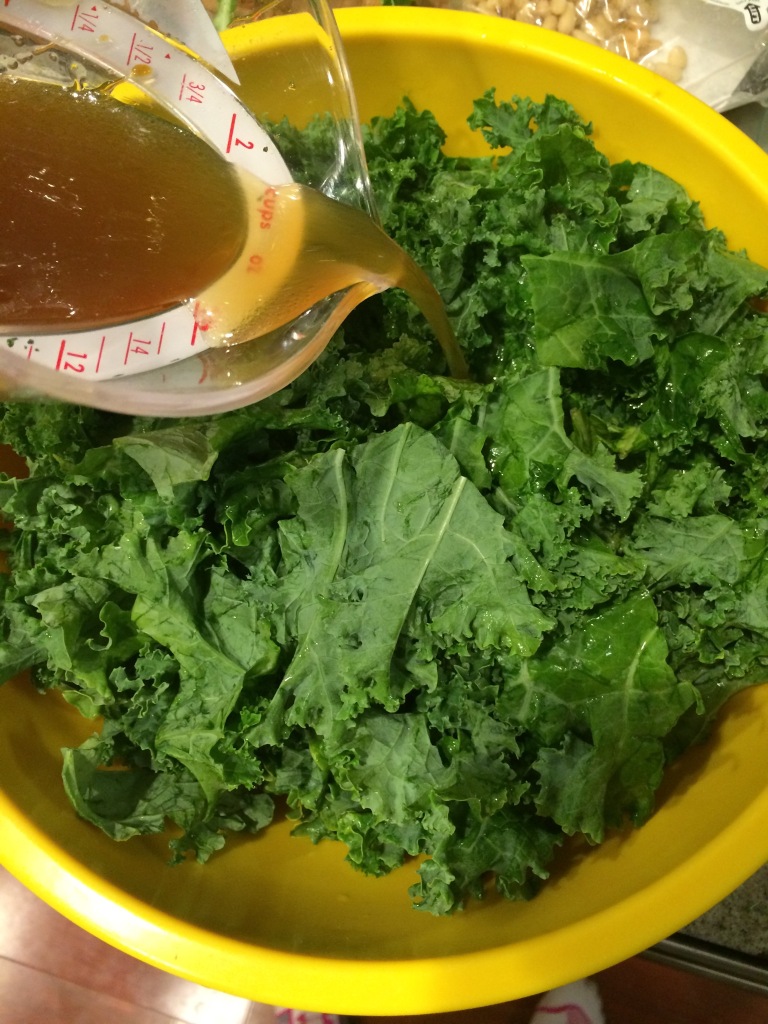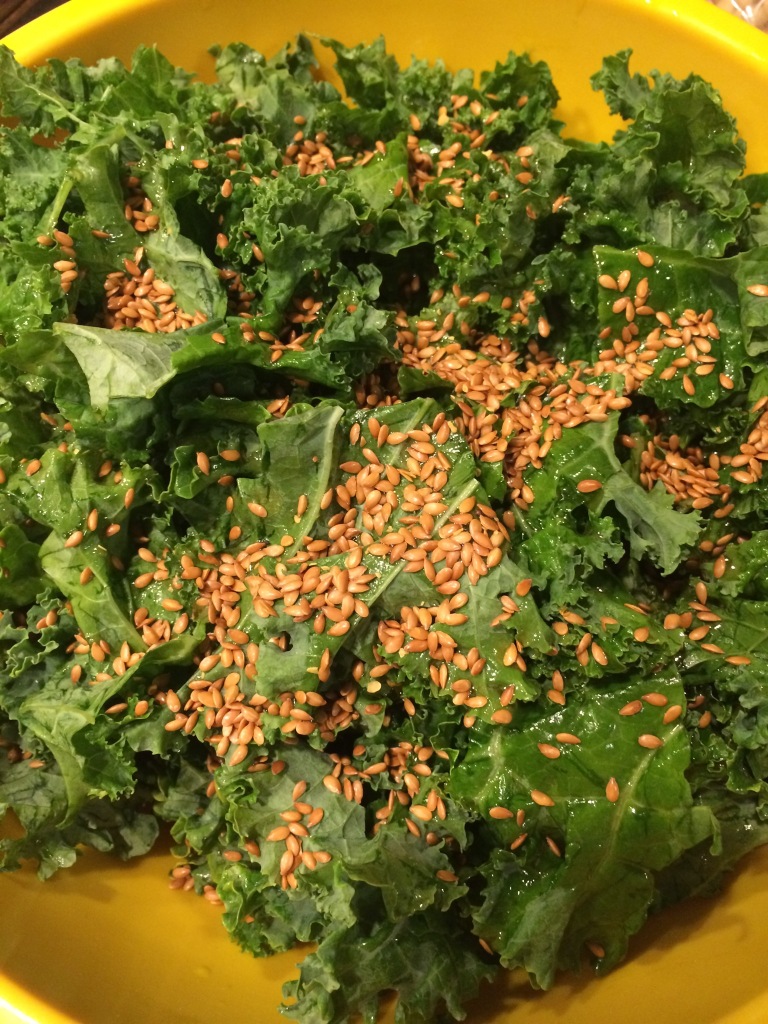 Next massage the kale with your hands. Rub and toss for about 1-2 minutes until the fibers of the kale break down. You will feel a huge difference as the leaves get softer.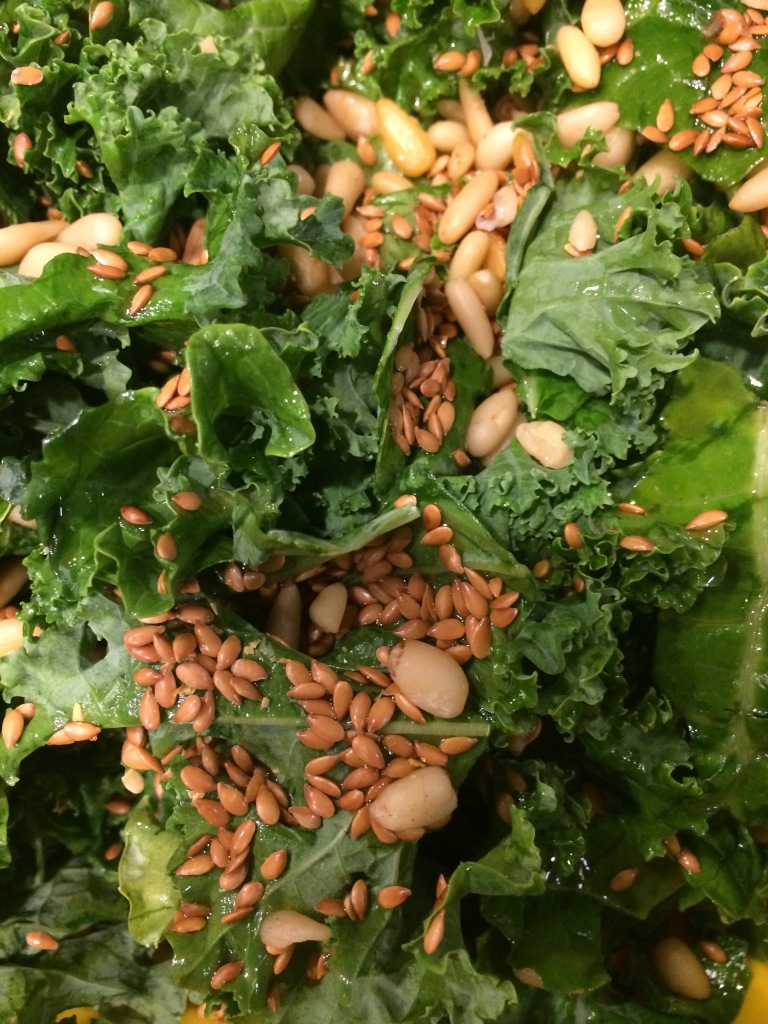 Finish with pepper and Parmesan shreds for a nice bite!
Looks so yummy!
I made this for one of my meals today, but I couldn't help myself… I ended up eating some last night! It was too good.
This recipe is perfect for the family table, a get together with friends, or any work party!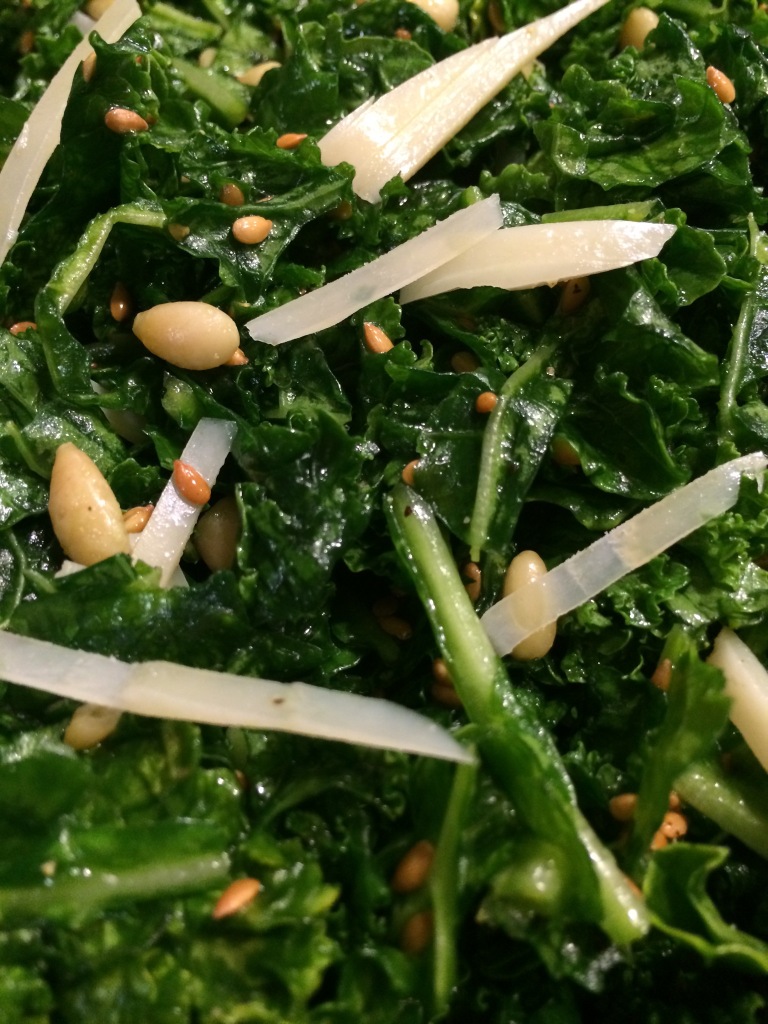 Happy eating…
XOXO With a Cherry On Top,
-Minnie