There Was Cake
Hi everyone!
Did you guys have a good weekend? I sure did! Yes, there was cake involved, but we will get to that in a minute.
I've been loving every single minute of my weekends. Tony and I get up, have coffee, make a really healthy breakfast, and head to the gym together. One day he asked me to train back with him. I'll admit it, I hesitated. I have trouble training with other people. Especially after a prep all on my own, but I said okay I'm not on prep, I'm game!
Two exercises later…
I said PEACE!
We're not meant to train together. There was no fighting or anything don't get me wrong. We just train differently. I like to GO GO GO with minimal rests, and he takes his time. Hey at least I tried it out.
We did side by side cardio a few days though. Step mill for life!
I did start a really cool ab workout this week that I wasn't sure would work, but it works like a charm! If you remember when… I used to LOVE Pilates reformer classes. They are not friendly on the bank account unfortunately, so every now and then I'll throw in Pilates moves to give me the feeling back. Without the resistance, things just aren't the same. So I made my own reformer using resistance bands and the captains chair you use for leg raises! Smart huh?
Just loop the bands around the bottom (or anything sturdy on the ground) and place a mat for comfort. These are the exercises I did:
The Hundred
Crunches With a Tuck
Side bends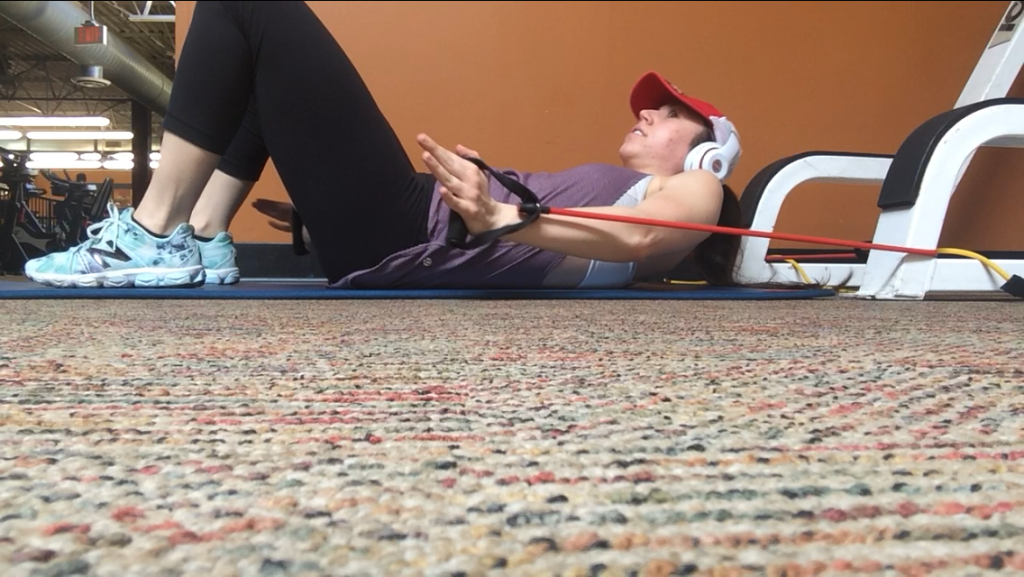 I also did some alternating bicycles and other crunches. Let your imagination go wild! So many things you can do with these bands.
My face after a long ab session! As you can see I don't airbrush my pictures. Acne scars, lines, no makeup, whatever! I'm a real woman and I don't feel the need to smudge my pictures to show them to the world.
On Saturday we went to two birthday parties and yes I had cake. It was delicious!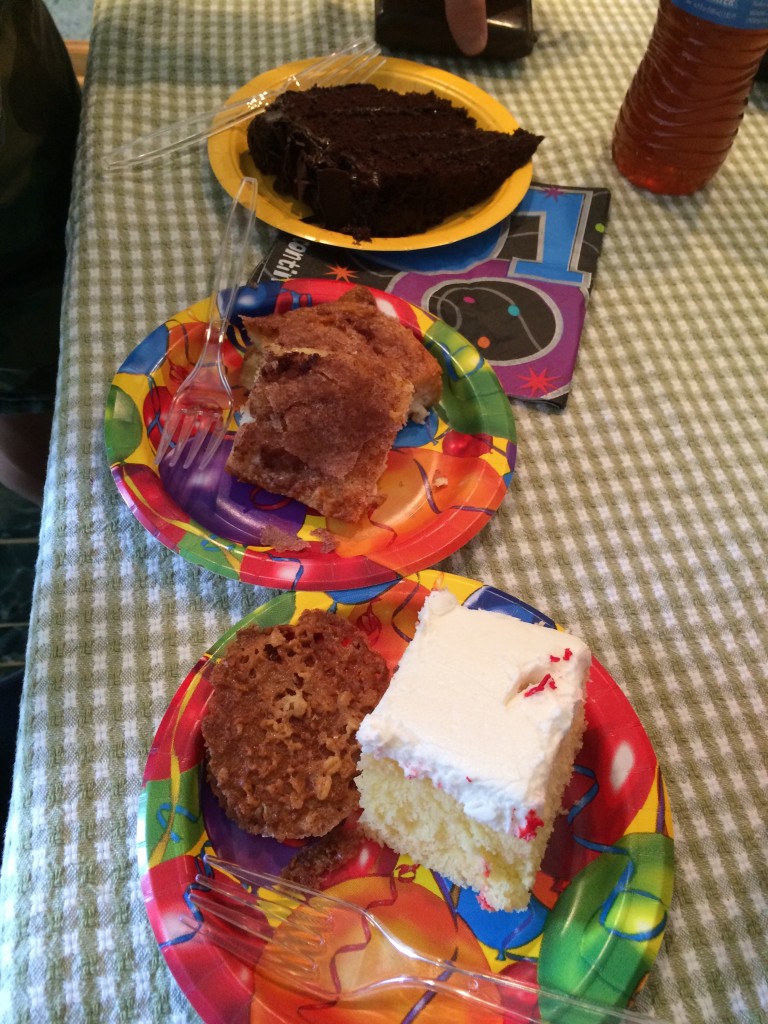 One of the parties gave out favors of WINE. How cool is that?
I had a lot of Starbucks that day too. We were on the go all day I needed it!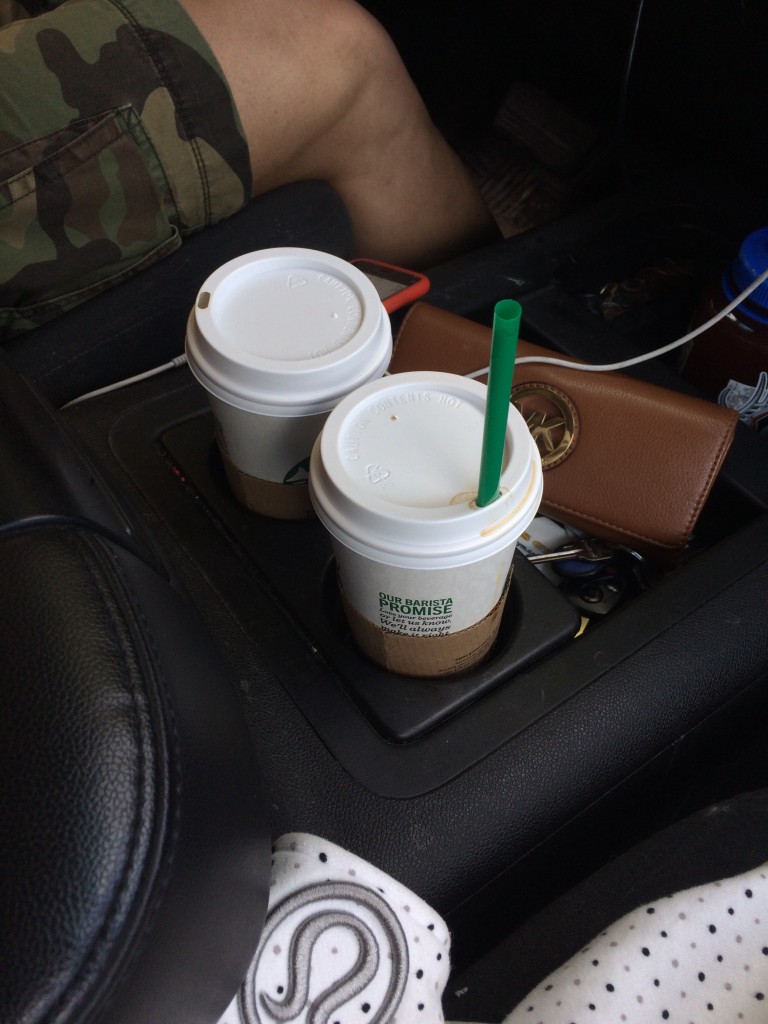 Onto party #2 and it was on a really cool deck at a bar on the water.
I loved all the lights!
Okay, and the people watching was pretty darn fabulous. Live band and people dancing like fools? Sure I will gladly watch!
We had a great time with the family and I ate a few too many desserts, but worth it. It feels nice to live normal for once 🙂
So that was most of our weekend. Just some meal prep and other things. Try out the ab workout. You won't be sorry!
XOXO With a Cherry On Top,
-Minnie
P.S. As you see from above some of my pictures are from SnapChat! If you want more of a peek into my life add me! Username: katiekoblinsky