Trying to FIGURE it Out
Hey everyone!
Happy Thursday. ALMOST to Friday, woo hoo! Like I said, I'm living for the weekends lately. Love every minute of them.
Anyway, so on Tuesday I had an EPIC workout. It was the first time I hit the gym and felt like I trained like a real figure competitor. Do I know what I'm doing? Well kind of… I'm just trying things out as I go along for this off season. Trying to BUILD my quads since I know I really need to work on them to get my body like those women.
Source
Obviously this woman is a pro and not where I'll end up… just some leg motivation though. 
So if you want to try something I did on Tuesday here was the start of my workout. This was the toughest thing I did FYI, I just was stupid and did it first and then couldn't walk 😉
Single leg extensions, 12 reps each leg x 2 sets – 50lbs
Regular leg extensions, 100 lbs, 12 reps x 4 sets
HERE's WHERE THE FUN STARTS!
Maxed out leg extensions. AS HEAVY AS YOU CAN. I did 145 lbs for 5 reps 
Immediately followed by 50 lb leg extensions for 50 REPS
Break and repeat 2 other times.
Needless to say I fell on the floor. I was CRAWLING.
I went to get up to wipe the machine off and I started laughing uncontrollably because my legs wouldn't move. I've never done a leg workout like that in my life. The high reps after the max is what does it guys. If you try it, please don't hunt me down the day after to scream at me 😉
Hurts so good right?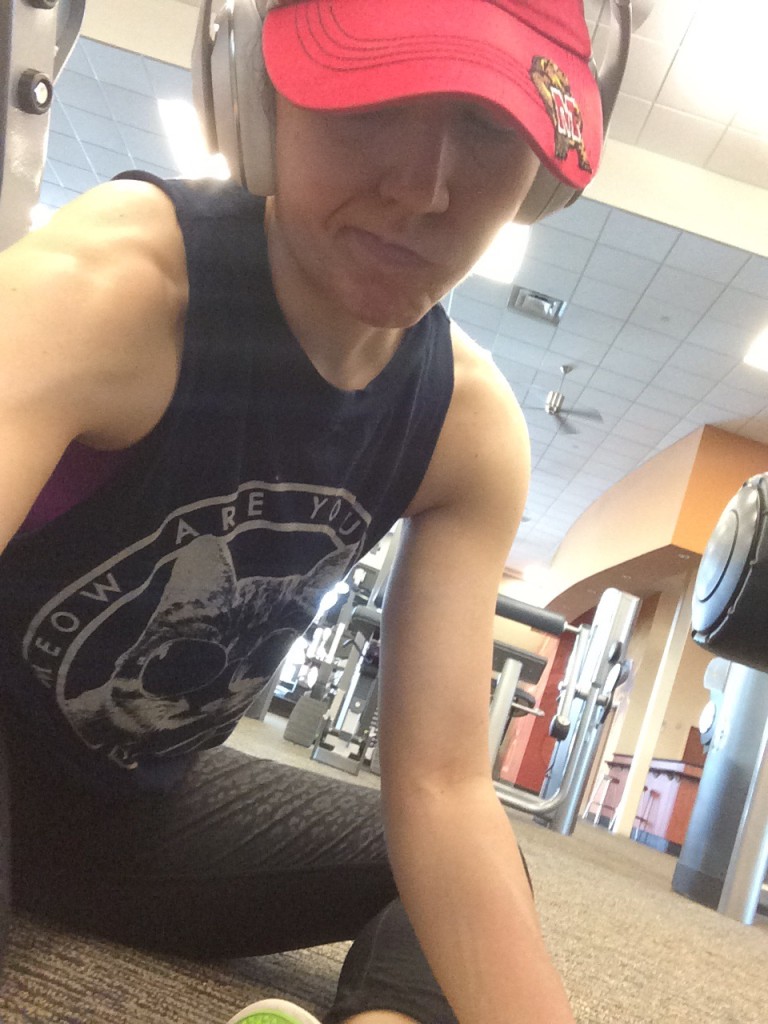 Right…
Yesterday I also made cinnamon roll muffins. FYI they are NOT healthy. Tony needs sugar and carbs after a lift for the insulin spike/ muscle growth. I've made him blueberry muffins before and lately he's been eating packaged PopTarts. Oh heck no. Skinny Minnie won't let him eat that packaged stuff. I took matters into my own hands!
I got the recipe HERE. I didn't use the frosting though.
They made my apartment smell like a dream!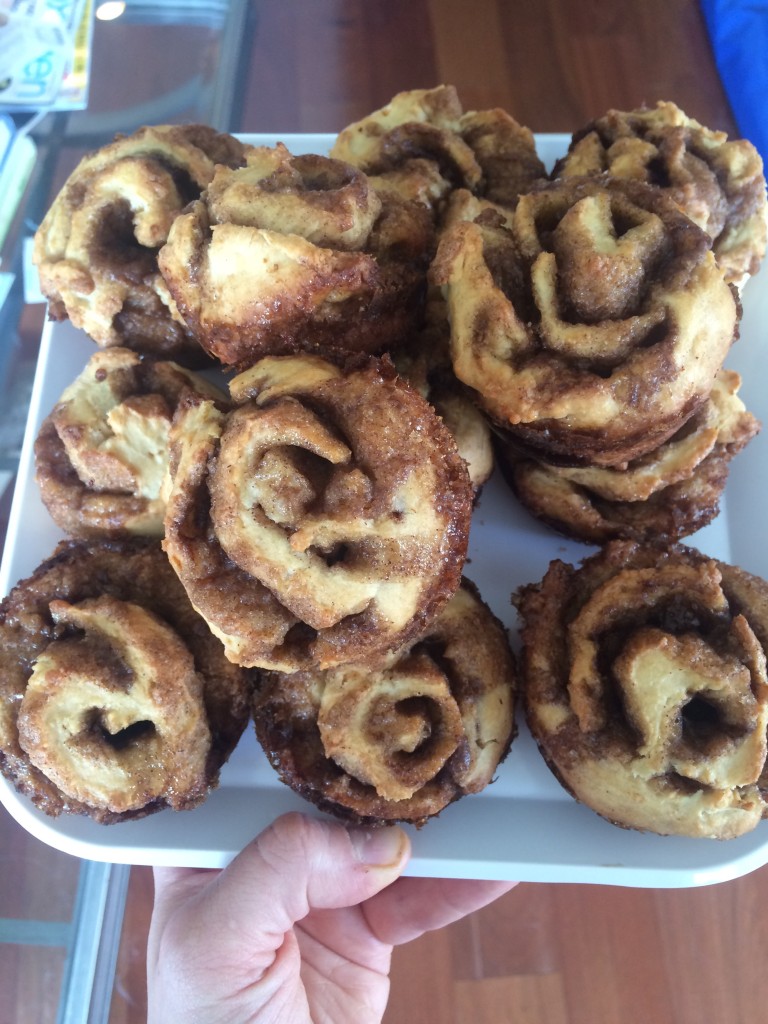 FYI they are currently taunting me this morning. I had ONE bite in the car after our lift yesterday evening. That's it. Then Tony made sure to grab the rest because we don't share good food 😛
Speaking of food. If anyone has good places they suggest for a cheat meal in the Alexandria, VA area let me know!
Thanks and enjoy your day 🙂
XOXO With a Cherry On Top,
-Minnie