Trail Mix Cookies
There are two things in this world I know. Trail Mix is awesome, and cookies taste great. Why not bring the two together? I really like anything that has a sweet and salty combo because you get the best of both worlds.
When I set out to make something with trail mix in it, I was on a granola bar kick. Those tend to get boring all the time, and I was finding there wasn't much protein in them. I kicked these cookies up a notch by adding protein powder to the mix. Each cookie has 10 grams of protein! Pretty cool huh?
Also when you look at the nutritional info, don't be scared by the fat grams and compare it to a real cookie. Chocolate chip cookies are full of unhealthy fats and sugars, while my trail mix cookies are the good fats from nuts!
So whether you are actually hitting the trails or just need a pick me up at work (this is me), make a batch of these.
For this recipe you will need:
1 1/2 cups of brown rice flour
1/2 cup of old fashioned oats
5 scoops of vanilla protein powder
1/2 cup of Stevia in the raw
1 1/2 teaspoons of baking powder
1 teaspoon of salt
1 egg
8 ounces of natural unsweetened applesauce (2 small containers)
1/2 cup of egg whites
2 teaspoons of vanilla extract
1 teaspoon of butter extract
2 cups of trail mix
1/2 cup of mini unsweetened dark chocolate chips, I like dairy free
1 Tablespoon of chia seeds
Makes 20-22 cookies
Start by preheating your oven to 350 degrees Fahrenheit
Mix together all the dry ingredients
This is the brown rice flour I used: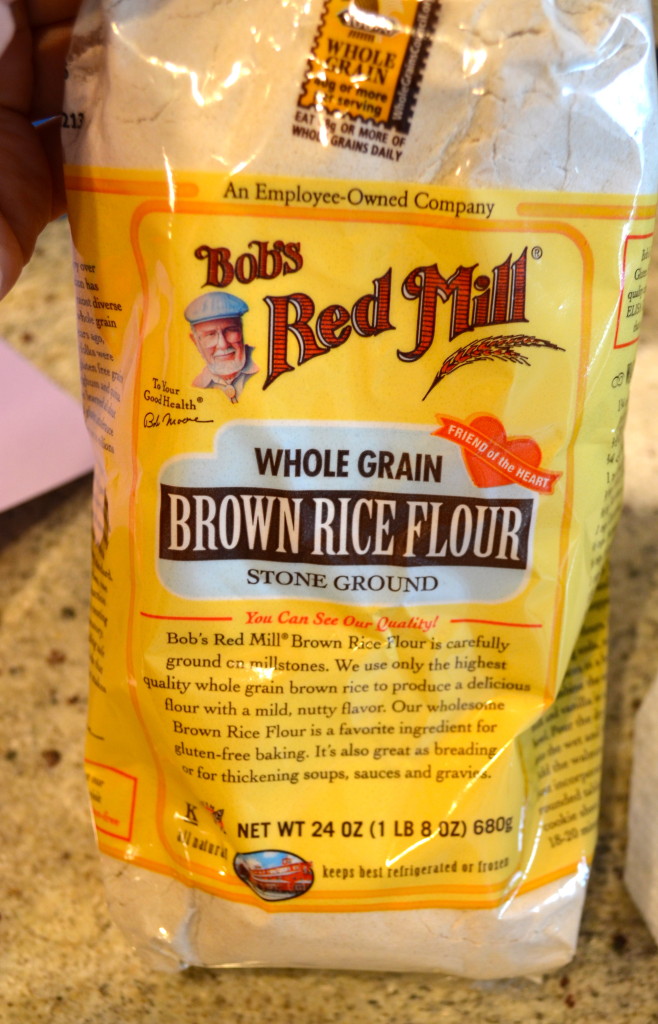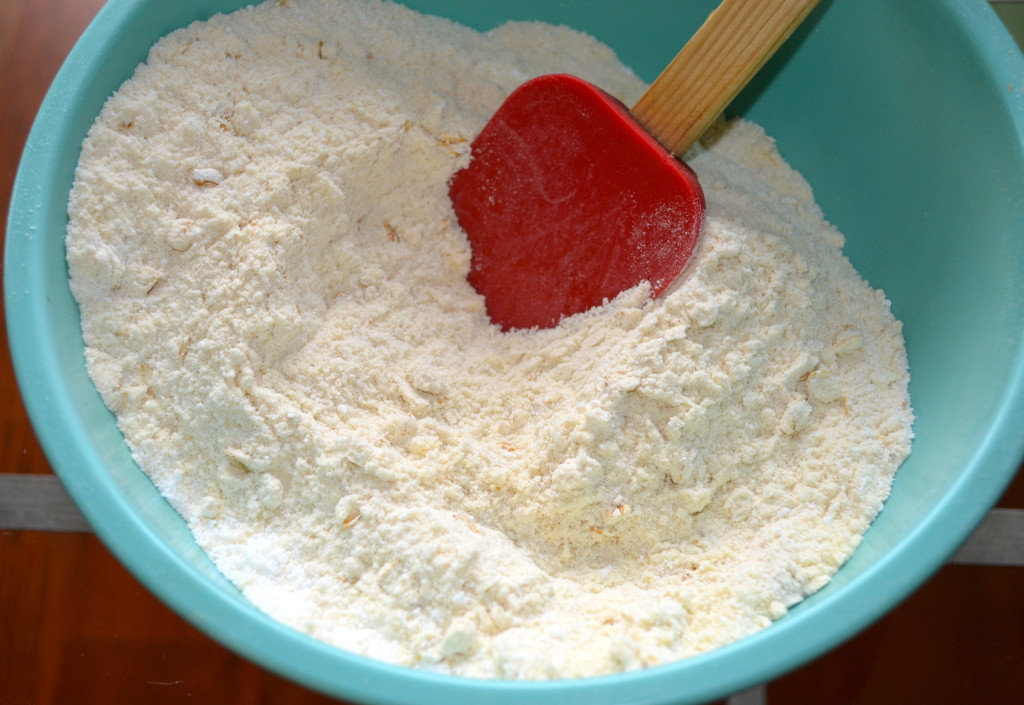 In a seperate bowl add the wet ingredients together
Mix the wet and dry
Add in the trail mix, chia seeds, and chocolate chips
On a baking sheet lined with parchment paper, scoop out 1/4 cup servings and place on the baking sheet. Leave a good amount of space in between each cookie (2-2.5 inches).
Bake for 18-22 minutes depending on your oven, but keep an eye on them.
I made 3 batches of these. The first batch I over cooked a bit and the protein powder was too bread like. The second batch I cooked 22 minutes and it was good. The third batch I only cooked 18 minutes and I liked these the most. While they weren't golden brown on top, the center was more doughy.
The protein in the cookies causes it to become very dense. If you want a lighter cookie, nix the protein powder, you will also knock 30 calories off each cookie, but you will not be getting the protein boost!
Nutritional info (per cookie): 159 calories, 5.1 grams of fat, 22 grams of carbs, 10 grams of protein!
Yummy in the tummy!
Taking these babies for pre-gym snacks for the week!
Happy eating…
XOXO With a Cherry On Top,
-Minnie