Vanilla Bean Coffee Creamer
Mmmmmm creamer! My favorite. I'm a vanilla girl at heart, so when playing around with coffee creamers, this one was the winner. The bonus? It's chemical free!
So simple to make, you only need 3 ingredients 🙂
Here's what you'll need: 
1 Tablespoon of sweetened condensed milk
1/4 cup of unsweetened vanilla almond milk
1 Tablespoon of vanilla bean paste
Makes 3.5 servings, 1 serving= 2 Tablespoons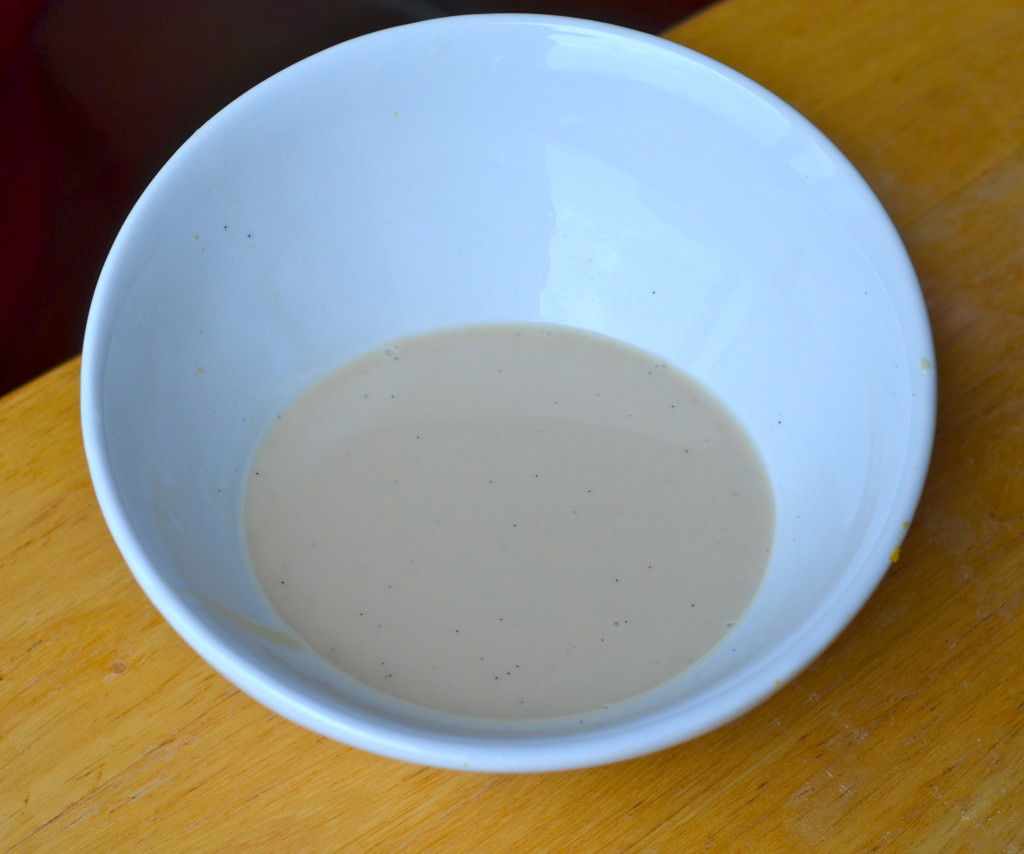 Mix all of the ingredients together and store in the refrigerator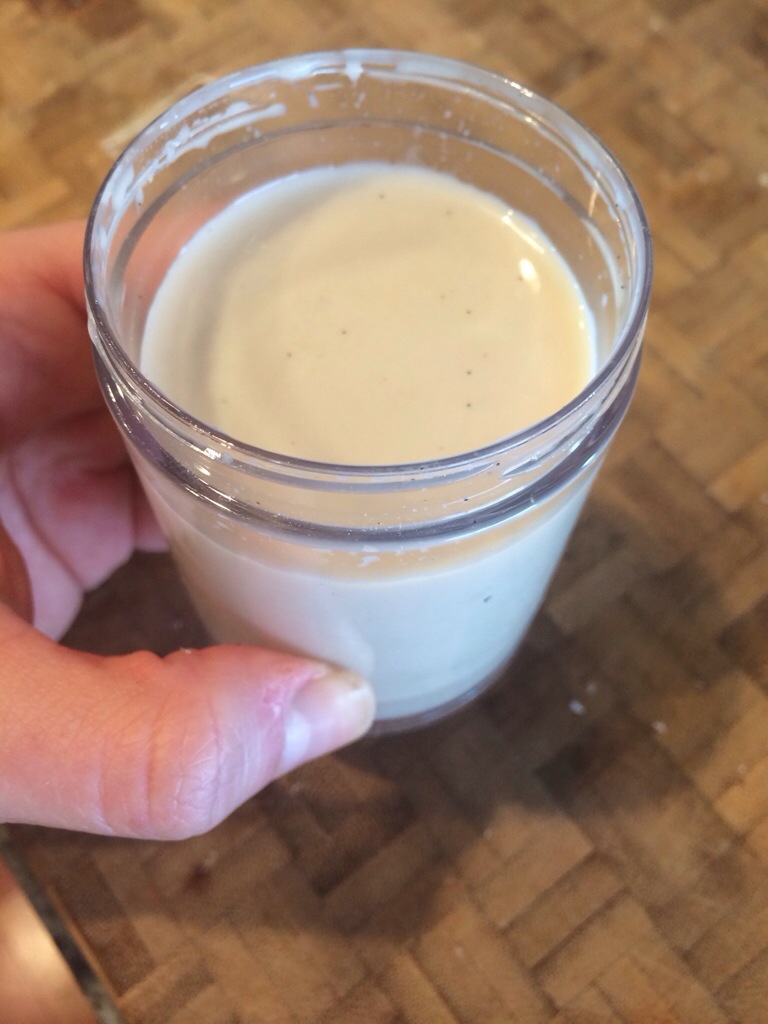 Macros: 26.8 calories, 0.57 grams of fat, 4.8 grams of carbs, 0.2 grams of fiber, 4.57 grams of sugar, 0.57 grams of protein.
Across the board macros are an improvement over the store bought creamers 🙂
Oh and you know what would go great with this coffee? One of my Cinnamon Sugar Donuts! Mmmmm 😛
Happy drinking…
XOXO With a Cherry On Top,
-Minnie