Virginia is for Lovers
Hey everyone!
Did you have a good weekend? It went by too fast huh? Mine too!
We got up nice and early on Saturday. I decided to throw it back a bit and curl my hair. The humidity made my curls turn into waves pretty quickly, but that's okay.
A girl has to accessorize 😉
As I said on Friday, Tony and I had big plans to head down to Alexandria, VA this weekend to see a natural show. It was so fun!
I knew a lot of people doing the show and it was put together by my posing coach. I definitely will be doing the show next year. Hopefully as a figure gal 😉
After the show we hit a Golds Gym in Alexandria. This gym was SO NICE.
A fro yo place next door? That's just wrong…
First of all it was empty because it was 5pm on a beautiful Saturday afternoon. They had 9 step mills. Yes, I counted. Plenty of cool new equipment, and lots of pretty TVs. Remember I said I like those TVs 😉
They even had a glute ham raise machine. I HAD to try it, even though I did hamstrings the day before. If you are unfamiliar with this machine it's basically the best way to work your hamstrings because you get a full range of motion.
I had Tony spot me for the first few reps because I was afraid of breaking these pretty teeth… but I was okay after a few sets once I realized I was locked in!
And with a new gym, comes some selfies. OF COURSE!
And Tony flexing… OF COURSE!
I always tease him because he finds any excuse to flex. It makes me giggle because he's an extremely humble person yet does that. It's one of the many reasons I love him.
Plus I mean come on… I know how to pick 'em huh?
We showered and got dressed at the gym for dinner down in VA.
A really adorable Southern style restaurant called Southside 815. I wouldn't have found it on my own, I asked the guy at the front desk for a recommendation.
It was cheat meal night! Once I saw they had a bread basket with cornbread I had to look no further for an appetizer. Bread to me please.
I then ordered a pulled chicken sandwich with the best french fries I've had in a while. Thin and crispy with a good Southern seasoning. Yes!
Our dessert? Well we are doughnut people now. Okay well Tony was always one, I just was missing out for the past 13 years.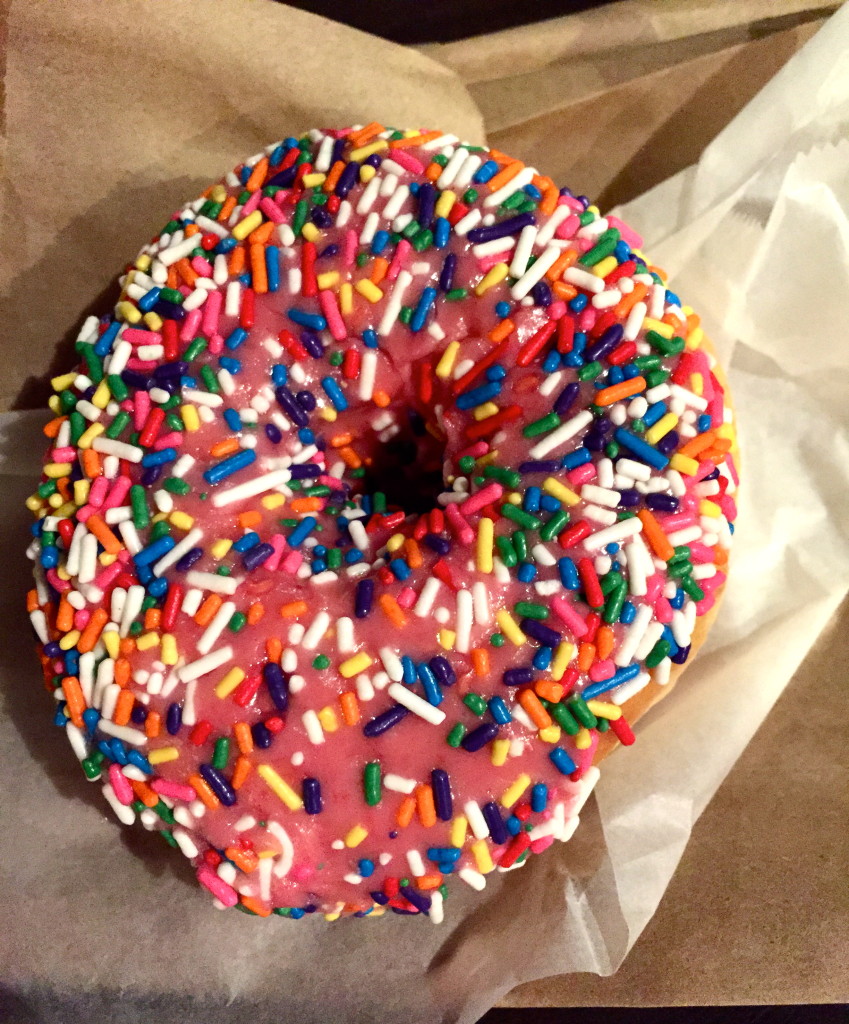 This is a white chocolate raspberry fluffy sprinkled doughnut.
Bulking season in full effect huh?
Now we do not eat like this all the time, believe me. It's a once a week treat. Sunday evening we spent meal prepping. He was down on the grill and I was upstairs working on his pasta, rice, and eggs. TEAMWORK!
I also made my clean pulled BBQ chicken again. Seriously, I forgot how good it was. Check it out.
This time I separated the sauce and made extra for tossing in later. I also didn't have any onion or fresh garlic so I went with powders and it turned out great!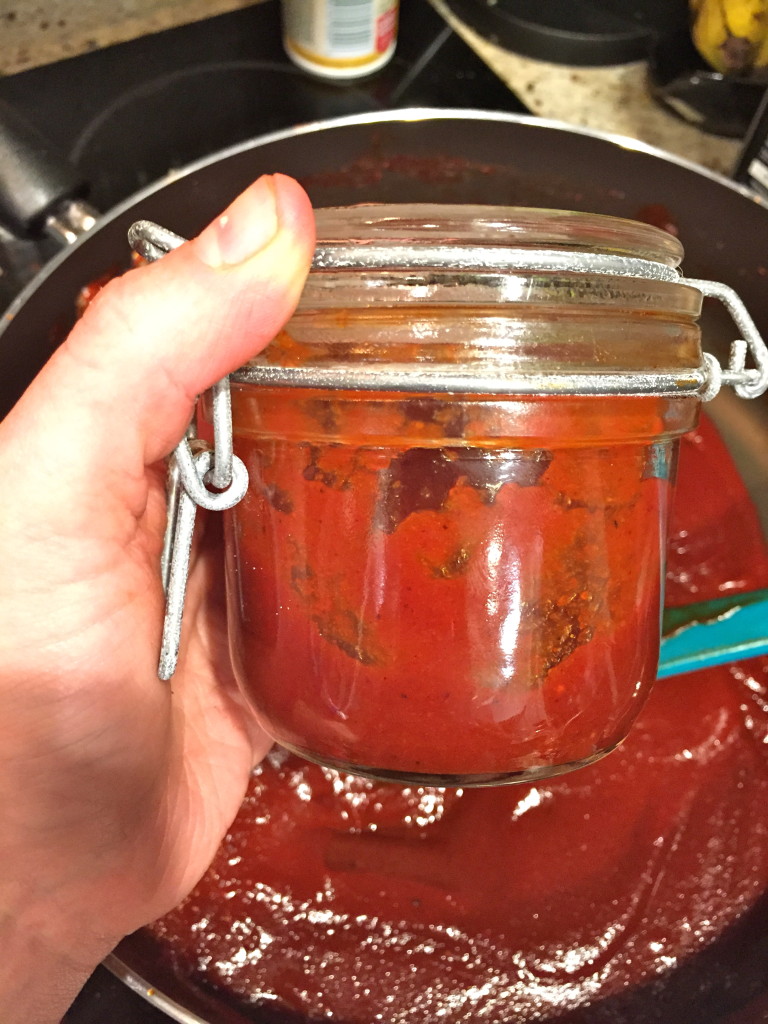 So delicious and healthy! A much healthier version of what I had this weekend. I will be eating off this for the week.
That was my weekend. Start your Monday off right with a smile!
XOXO With a Cherry On Top,
-Minnie