Waste of a Day
Do you ever feel like you had a day that was a complete waste? I'm not sure what it was, but all around yesterday just felt like one of those days where nothing felt important and I was just existing. I am still dealing with the fatigue and tired thing, maybe that's why? Work was blah, my friends were post-call and I was just making it through the hours.
My breakfast consisted of greek yogurt with raspberries and goji powder. It's Orioles orange!
I also had my freeze dried apples (I need to pick up more this weekend), and a kashi trail mix bar. I love that I ate one of these one day, they are delicious.
Also loaded up on coffee. We have a Subway in our hospital, and a Chick Fil-a (my worst enemy).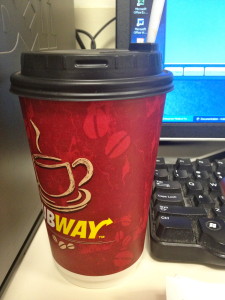 Lunch consisted of my last batch of sweet and sour chicken, and the rest of my bok choy salad. The combo was excellent. A nice asian flare for lunchie munchies. I also had an orange and my protein shake.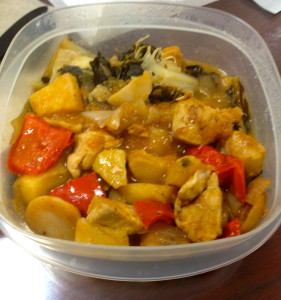 My afternoon included catching up on more dictations (still not finished, but almost there). This is my favorite spot to do them in: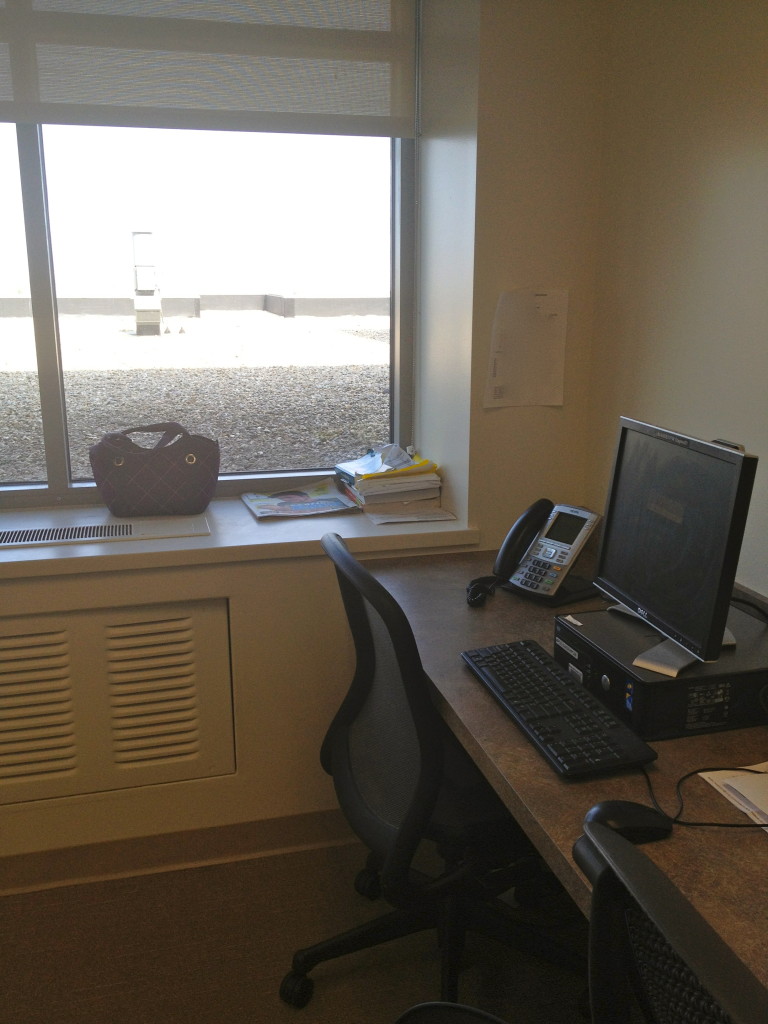 Not a lot of people know these rooms exist yet. These are on the new side of the hospital and are the "multi-purpose rooms" where the docs and PAs can sit and do their work. Every time I go to this one it's empty. It's super quiet and no one ever bothers me! Plus the big window with all the sunlight reminds me that there is a nice life out there waiting for me at 4:30 🙂
When it was time to leave I decided to go straight home instead.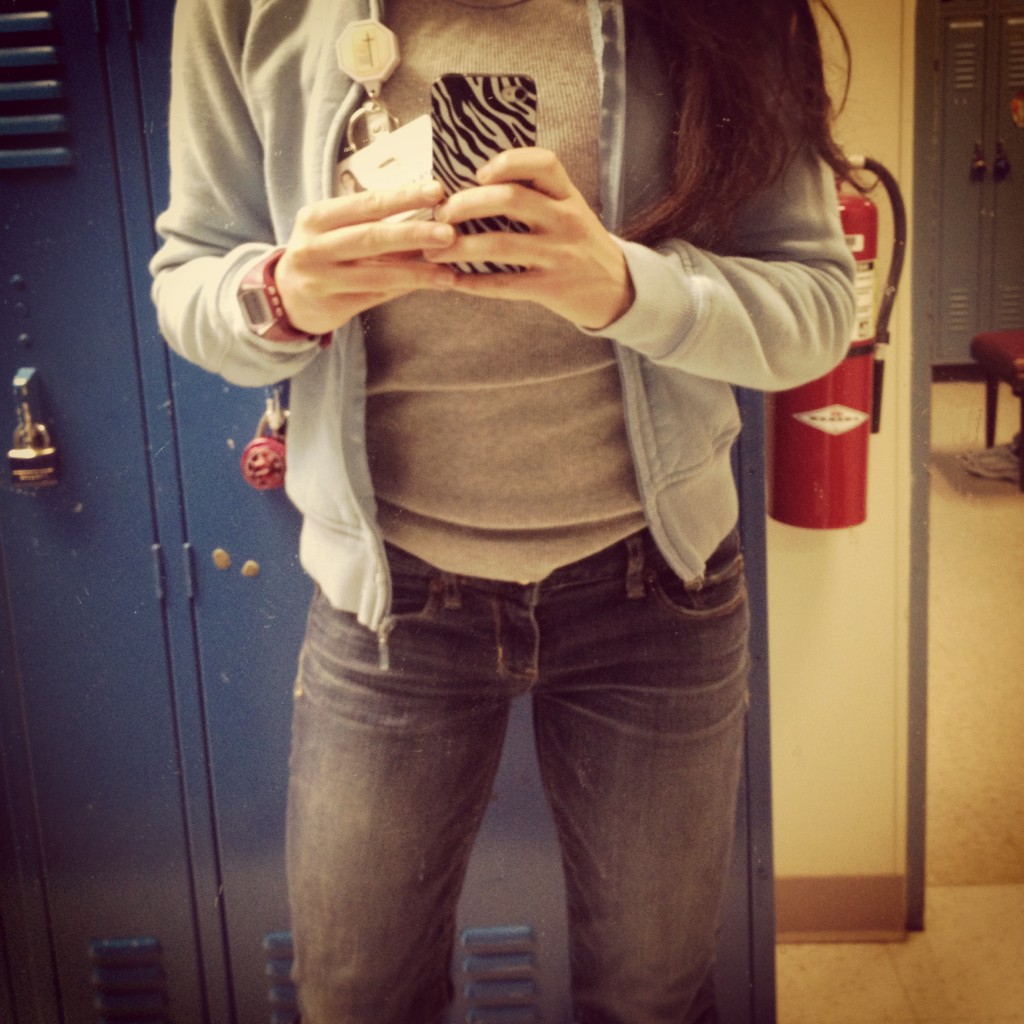 My triceps and upper back were super sore, so chest day wasn't going to happen. I decided to take the day off as my rest day. I like working out better on my days off anyway, I'm not as rushed! Later today will be chest day instead.
At home Phoebe and I tried to nap, but it just wasn't happening. She kept crying, then trying to jump off the bed, then back on. I said forget it and got up to make a new recipe!
Try out my Protein Pudding Pie! 24 grams of protein per serving.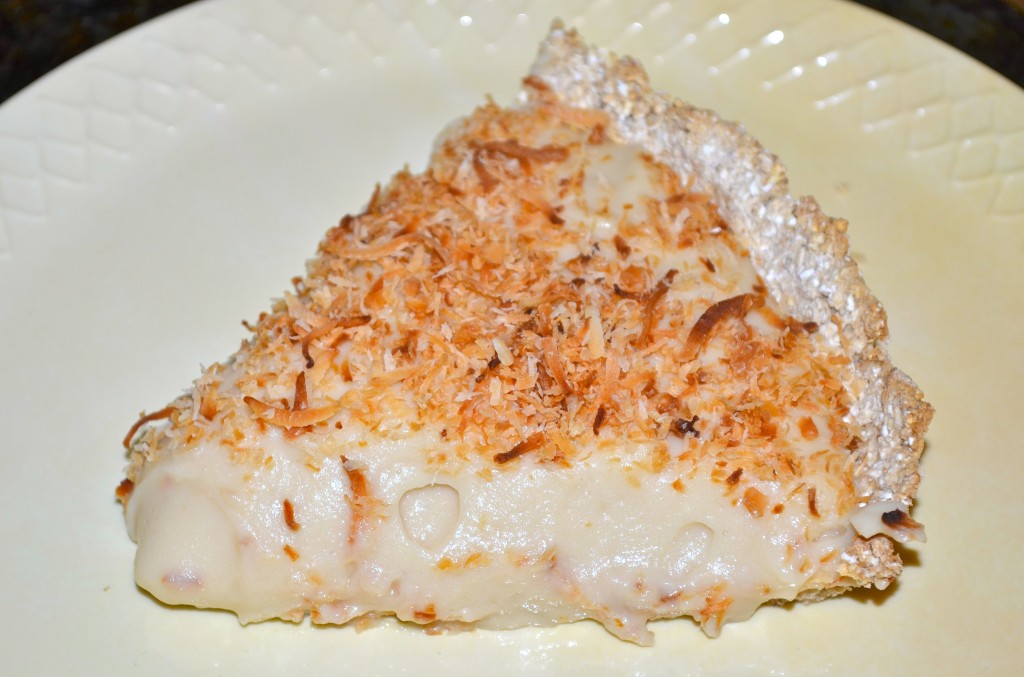 I made dinner, which wasn't too exciting. A pita with chicken and salsa on top, salad, and the pie.
I also was showing a friend that slow cooking liners are a must when using a crock pot and look who jumped in the shot
Whenever I walk in everyday from work or the gym we are so happy to see each other! Dogs are so great when they greet you at the door. It's the best feeling.
Today is Thursday! YAY! Thursdays are usually the worst work days, but end up being the best because I get 3 days to recover. I usually always have a great workout on Thursdays too because I am on a weekend high.
See you in the gym!
XOXO With a Cherry On Top,
-Minnie